Für die Filterung wurden keine Ergebnisse gefunden!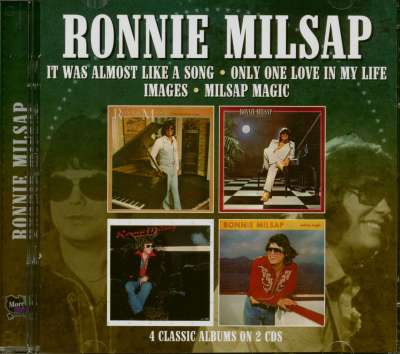 Ronnie Milsap: It Was Almost Like A Song - Only One Love In My...
Art-Nr.: CDMRLL80

(2018/Morello Records) 40 tracks - 4 Classic Albums on 2 CDs One of the finest voices to emerge in country music during the mid-1970s belonged to a blind singer from North Carolina, a vocalist who would fuse several different musical...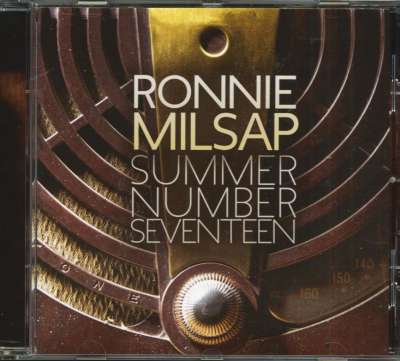 Ronnie Milsap: Summer Number Seventeen (CD)
Art-Nr.: CDSNY24082


Sofort versandfertig, Lieferzeit** 1-3 Werktage
(2014/Sony) 12 Tracks (45:07) - Eine lebende Legende mit einem Tribute an die goldenen Songs seiner Jugend! Der mehrfache Grammywinner, übrigens von Geburt blind, konnte in den 70er und 80er Jahren auf 40 Nummer 1-Hits blicken (mehr als...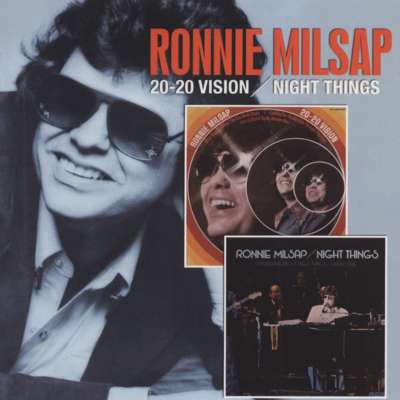 Ronnie Milsap: 20-20 Vision - Night Things ... plus
Art-Nr.: CDRV338

(2011/RAVEN) 25 tracks, incl. two albums from 1975 and 1976 plus five bonus tracks! Musicians featured are Charlie McCoy, Lloyd Green, the Jordanaires and many more!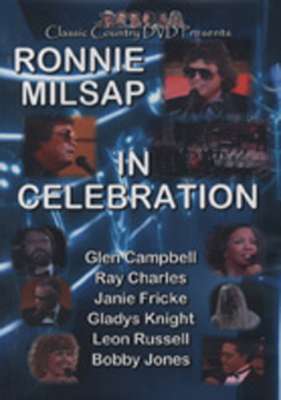 Ronnie Milsap: In Celebration
Art-Nr.: DVDCCRM001

(2010/CLASSIC COUNTRY) NTSC, Code , Color. 1980s TV Special (53 Min.) no track listing available! Feat. Glen Campbell, Ray Charles, Janie FRicke, Gladys Knight, Leon Russell, Bobby Jones.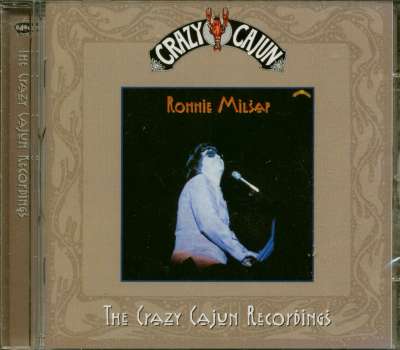 MILSAP, Ronnie: The Crazy Cajun Recordings (CD)
Art-Nr.: CDNEST909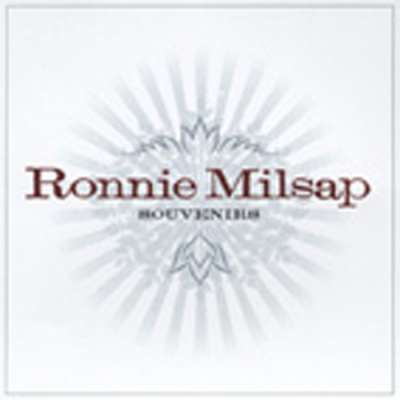 Ronnie Milsap: Souvenirs (Early & Rare)
Art-Nr.: CDFUEL61796

(2009/FUEL) 11 tracks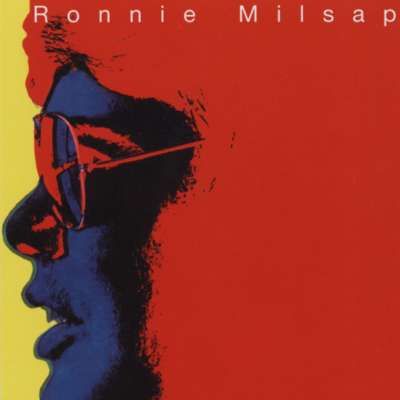 Ronnie Milsap: Ronnie Milsap
Art-Nr.: CDCOL7709

(2006/COLLECTABLES) 11 tracks 1971 Warner Bros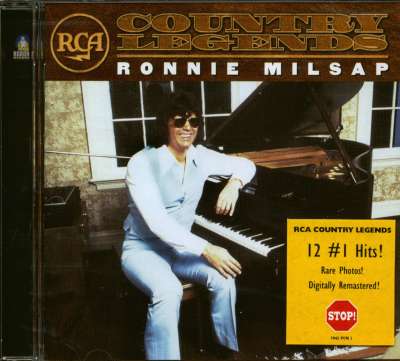 MILSAP, Ronnie: RCA Country Legends (CD)
Art-Nr.: CD99790

(2001/BUDDHA) 16 tracks - digital remastered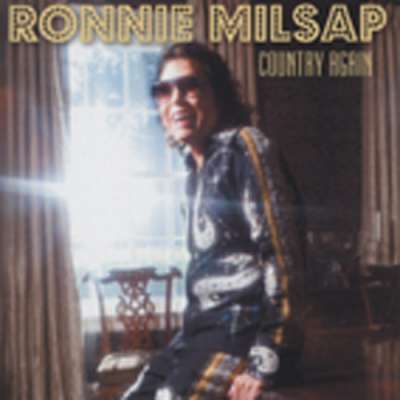 Ronnie Milsap: Country Again
Art-Nr.: CD527815

(2011/MILSAP) 12 tracks
Wer war/ist

Ronnie Milsap

? - CDs, Vinyl LPs, DVD und mehr
Ronnie Milsap
geb. 16. 1. 1946 in Robbinsville/ North Carolina Record Labels: Scepter, Chips, Warner Brothers, RCA Erster Top Ten Doppelhit: I Hate You/All Together Now (1973) Erster No. 1 Hit: Pure Love (1974) Ronnie Milsap, ein von Geburt an blinder Sänger und Pianist, spielt eine oft recht "funky" klingende Mischung aus Country, Pop und Blues. Seine Bühnenshow ist exzellent. Lag bei seinen ersten Hits die Betonung noch auf Country, so hat sich Milsap im Verlauf der Jahre mehr und mehr zu einem Popsänger entwickelt, der jedoch, merkwürdigerweise, nicht im Pop- sondern im Country-Bereich seine Erfolge einheimst und in den USA ein Millionenpublikum begeistert mit einer Musik, für die man außerhalb Amerikas kein richtiges Ohr zu haben scheint Vielleicht liegt er doch zu sehr zwischen den Stilen mit seiner Musik, die man früher einmal als Easy Listening bezeichnet hätte. In den 60er Jahren hatte Milsap als Sideman für JJ.Cale gearbeitet, mit einer eigenen Band Rock und R & B gespielt und auch ein paar Platten produziert. Doch sein Hang zur Country Music war stärker und so unterschrieb er 1973 einen Plattenvertrag bei RCA, für die er wenig später das stärkste Zugpferd wurde. Auch heute noch erreichen seine Platten spielend die Spitze der Country Charts.