Wer war/ist

Dwight Yoakam

? - CDs, Vinyl LPs, DVD und mehr

Geb. 23. 10. 1956 in Pikeville - Kentuck.
Record Labels: Oak, Reprise.
Erster Top Ten Hit: Honky Tonk Man (1986).

Dwight Yoakam, eine der wichtigsten Neuentdeckungen des Jahres 1986, ein Sänger, der die Country Traditionalisten genauso zu begeistern versteht wie die Punk Rocker. inzwischen zählt Dwight Yoakam zu den sogenannten neuen Traditionalisten, ein erfolgreicher Sänger, dessen Namen man in einem Atemzug mit Randy Travis, Ricky Skaggs, Reba McEntire und George Strait nennen muss.

Dwight Yoakam schlug sich zunächst mit seiner Musik durch die Bars und Honky Tonks seiner Heimat Kentucky. Nashville ließ er links liegen, denn die Musik die man dort spielte, war ihm zu glatt. Er zog an die Westküste, nach Los Angeles, und spielte im Vorprogramm von Gruppen wie Los Lobos, Lone Justice und The Blasters. Dann produzierte er für Oak Records eine Mini-L.P. mit insgesamt sechs Nummern unter dem Titel Guitars, Cadillacs Etc. Es war eine Platte, die zunächst als Geheimtipp gehandelt wurde, doch dann, wie das Schicksal manchmal so spielt, von Reprise Records um vier weitere Songs aufgestockt als Normal-L.P. mit dem gleichen Titel in den Handel kam. Dwight Yoakam, der geradezu militant für eine kraftvolle, authentische Country Music eintritt, wird zweifellos seinen Weg machen.

Mit einer Stimme ausgerüstet, die manchmal etwas an die von Lefty Frizzell erinnert, singt er die alten und auch die neuen von ihm geschriebenen Songs mit einem Feeling, das immer wieder an die großen alten Stars der 30er, 40er und 50er Jahre erinnert, an Künstler, deren Stimmen und deren Einfühlungsvermögen noch unverdorben waren vom Einfluss moderner Zivilisation. Da wird die Natur, das ländliche, das bäuerliche Element wieder freigelegt und aufgewertet, so, als hätte es die Rockmusik mit ihrer mechanisch-hämmernden Brutalität und ihrer lärmenden Dissonanz nie gegeben. DwightYoakam, ein Musiker, der eine menschliche Musik für Menschen macht."
Für die Filterung wurden keine Ergebnisse gefunden!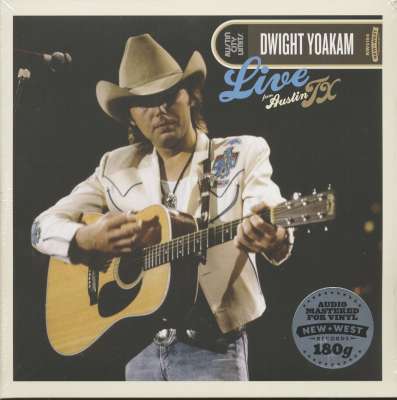 Dwight Yoakam: Live From Austin, Tx (2-LP, 180g Vinyl)
Art-Nr.: LPNW5194


Sofort versandfertig, Lieferzeit** 1-3 Werktage
(New West) 14 Tracks Twentysomething Dwight Yoakam war buchstäblich das neue Kind als er im Oktober 1988 die Bühne von Austin City Limits betrat. Aber selbst dann, wie seither, hat er die Dinge auf seine Weise gemacht. Dwight wurde in...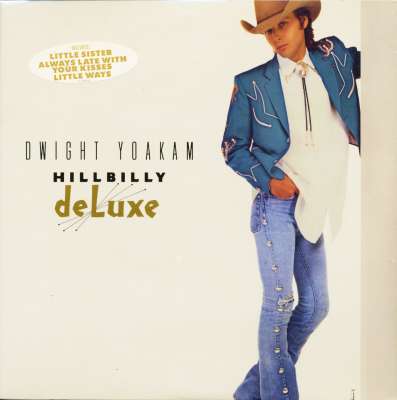 Dwight Yoakam: Hillbilly DeLuxe (LP)
Art-Nr.: LP25567-C


Sofort versandfertig, Lieferzeit** 1-3 Werktage
(Reprise) 10 Tracks - Original versiegeltes Album von 1987! Cut-out LP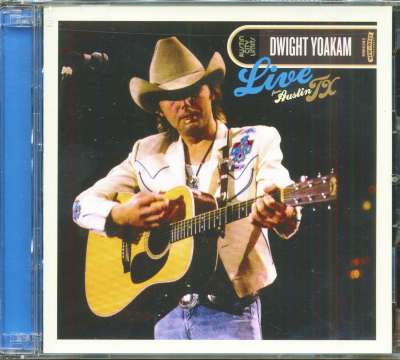 Dwight Yoakam: Live In Austin, Texas (CD & DVD)
Art-Nr.: CDNW6383


Sofort versandfertig, Lieferzeit** 1-3 Werktage
(2017/New West) 28 Tracks - Legendary live performance broadcasted 1988 via KLRU-TV! See also the Buck Owens appearance from the same event on CDNW6384 that includes a duet with Dwight on 'Under Your Spell Again'!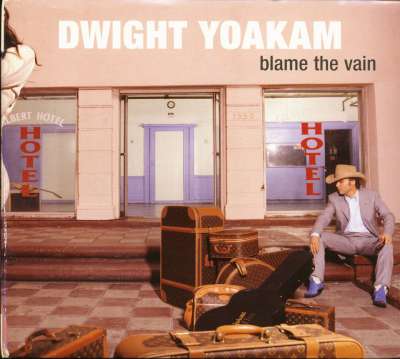 Dwight Yoakam: Blame The Vain (CD)
Art-Nr.: CDNEW6075

(New West Records) 12 Tracks - Digipack - Nachdem er sich von seinem langjährigen Partner Pete Anderson getrennt hat, erscheint hier Dwight mit seiner neuesten Veröffentlichung, die er selbst produziert hat. Das Album enthält Dwights...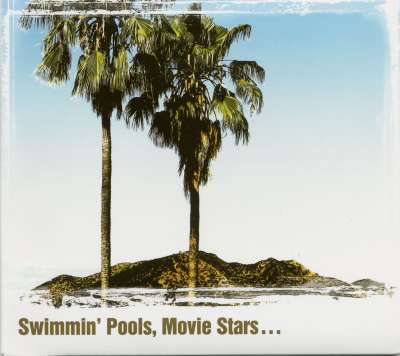 Dwight Yoakam: Swimmin' Pools, Movie Stars... (CD)
Art-Nr.: CDSH00017


Sofort versandfertig, Lieferzeit** 1-3 Werktage
(2016/Sugar Hill) 12 tracks. Dwight Yoakam entwickelte schon früh seine Liebe zu Bluesgrass und seit Jahren wollte er ein Bluegrass Album aufnehmen. Die Songs für dieses Album sind neue Interpretationen klassischer Dwight Yoakam Songs...
Dwight Yoakam: Second Hand Heart
Art-Nr.: CDWB546622


Sofort versandfertig, Lieferzeit** 1-3 Werktage
(2015/WB) 10 tracks.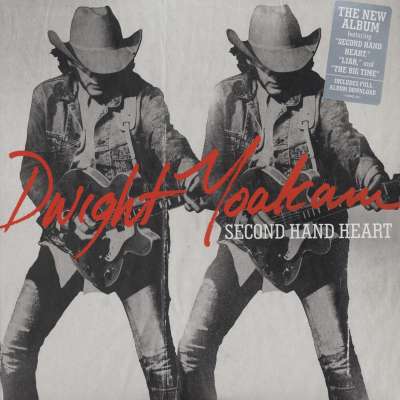 Dwight Yoakam: Second Hand Heart (LP)
Art-Nr.: LP624930


Sofort versandfertig, Lieferzeit** 1-3 Werktage
(2015/WB) 10 tracks. incl. downloadcode.
Dwight Yoakam: Original Album Series (5-CD)
Art-Nr.: CD797203

(2012/RHINO) 60 tracks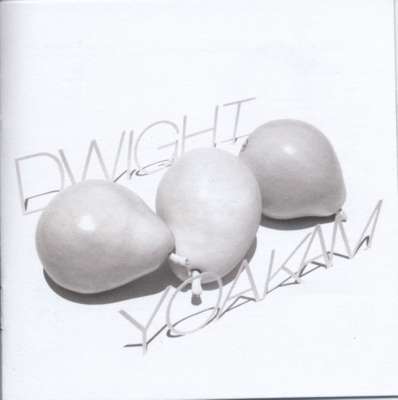 Dwight Yoakam: 3 Pears (2012)
Art-Nr.: CD531777

(2012/WARNER) 12 tracks - ecopac incl. all lyrics.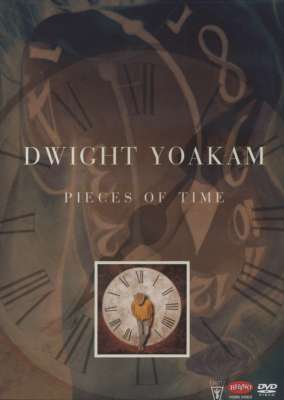 Dwight Yoakam: Pieces Of Time
Art-Nr.: DVD970208

(2003/RHINO) NTSC, Code 0, Color, 49 Mins., 11 video clips.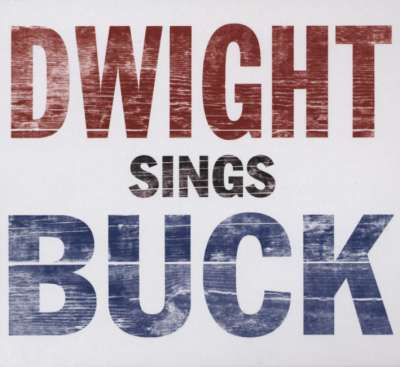 Dwight Yoakam: Dwight Sings Buck (US Slipcase)
Art-Nr.: CD0725001

(2007/NEW WEST) 15 tracks (47:10) Digipac with 16 page booklet of lyrics and rare photos; Powerful Country Highlight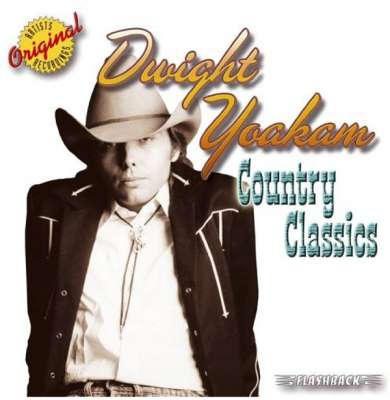 Dwight Yoakam: Country Classics - Flashback Series
Art-Nr.: CD0625001

(2006/WARNER) 10 tracks 1986-2000