Wer war/ist

Rosie Flores

? - CDs, Vinyl LPs, DVD und mehr

geb. 18. 9. 1955 in San Antonio - TexasRecord Labels: RepriseErster Hit: Crying Over You (1987)Rosie Flores, ein neuer, vielversprechender Name amCountry-Himmel. Musikalisch kommt sie aus der gleichenEcke wie Dwight Yoakam, aus der Pop-, Rock-, Punk- undCountry-Szene der amerikanischen Westküste. Aufgewachsen in San Antonio - Texas wurde sie schon früh mitTex-Mex-Music konfrontiert. Spätere Einflüsse kamen vonTammy Wynette, Buck Owens, Elvis Presley und Creedence Clearwater Revival. Als Rosie Flores 12 Jahre alt war,zog sie mit ihrer Familie nach San Diego - Kalifornien. Dortlernte sie von ihrem Bruder Gitarre spielen, sie begann zusingen und gründete ihre erste Band, eine All-Girl-Country-Rock-Psychedelic-Band, mit der sie Mitte der 70erJahre durch Texas und Kalifornien zog. Die Gruppe nanntesich "Penelope"s Children". Dann wurde sie die eine Hälftedes F olk-Duos "Sweetfire" und begann, ihre eigenen Songszu schreiben. Ende der 70er Jahre folgte die Gründungeiner neuen Band "Rosie & The Screamers", mit der RosieFlores Rock, Rockabilly und Hard-Country spielte. In denfrühen 80er Jahren brach auch diese Gruppe wieder aus-einander, und Rosie Flores trat einige Zeit als Solistin imVorprogramm von David Lindley, Elvin Bishop, Bo Diddleyund Joe Ely auf, nur, um wenig später ihre zweite All-Girl-Band, die Screaming Sirens, zu gründen. Mit dieser Gruppeentstand 1984 die LP ,Fiesta". 1985 dann die Produktioneines Demo-Bandes und 1986 der Schallplattenvertrag mitWarner Bros. - Reprise. In ihrer Musik verarbeitet Rosie Flores heute die Erfahrungen der Westküste genauso wie ihreErinnerungen an Texas. Stilistisch verfolgt sie eine traditionelle Richtung.
Für die Filterung wurden keine Ergebnisse gefunden!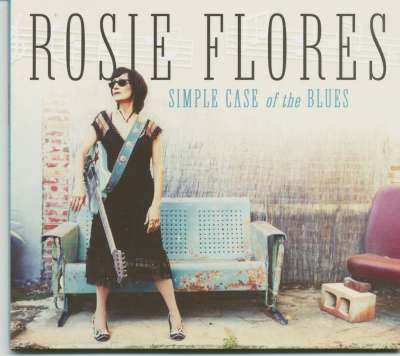 Rosie Flores: Simple Case Of The Blues (CD)
Art-Nr.: CDLM206

(Last Music Company) 11 tracks. Seit ihren Anfängen in der zukunftsträchtigen SoCal-Country-Szene im historischen Palomino Club hat Rosie Flores viel musikalisches geleistet. Im Laufe von vier Jahrzehnten war sie knietief im Punk, bevor...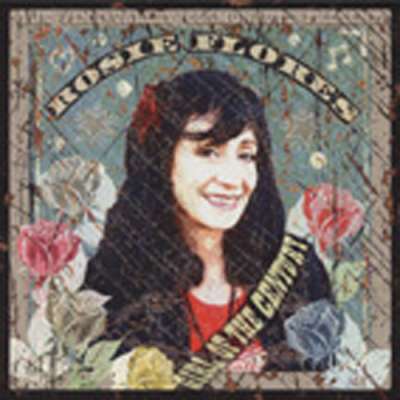 Rosie Flores: Girl Of The Century
Art-Nr.: CDBS162

(2009/BLOODSHOT) 12 tracks produced by Jon Langford - digipac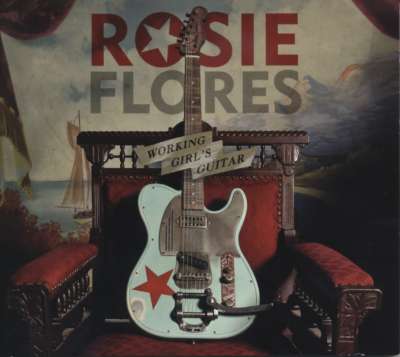 Rosie Flores: Working Girl's Guitar
Art-Nr.: CDBS194

(2012/BLOODSHOT) 9 Titel (33:18) digipac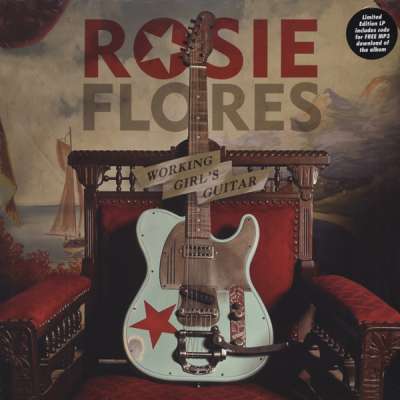 Rosie Flores: Working Girl's Guitar (Incl.MP3 download) Ltd
Art-Nr.: LPBS194

LP auf BLOODSHOT RECORDS von Rosie Flores - Working Girl's Guitar (Incl.MP3 download) Ltd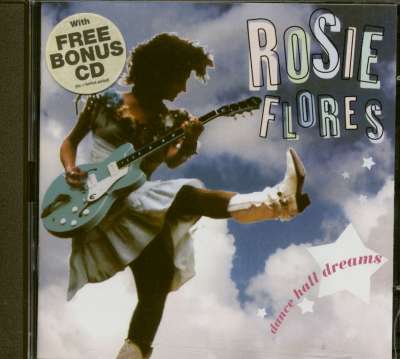 Rosie Flores: Dance Hall Dreams (2-CD)
Art-Nr.: CDROU3150

(1999/Rounder) 12 tracks, swingende Country Nummern unter Mitwirkung von Texas Tanzschuppen Legenden wie Cindy Cashdollar, Kevin Smith, Sarah Brown, Radney Foster u.a. Plus bonus CD Rounder 30th Anniversary (14 tracks).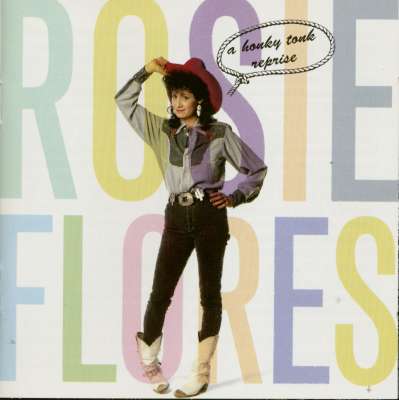 Rosie Flores: Honky Tonk Reprise (CD)
Art-Nr.: CDROU3136

(1996/Rounder) 16 track CD reissue of her 1987 album plus bonus tracks. Featuring James Intveld (bass/harmony vocals), David Hidalgo, Pete Anderson a.o.