Wer war/ist

Rusty & Doug Kershaw

? - CDs, Vinyl LPs, DVD und mehr
Doug Kershaw
geb. 24. 1. 1936 in Tiel Ridge/Louisiana
Record Labels: Hickory, MGM, Mercury, RCA, Warner Brothers, Bear Family Erster Hit: Hey, Sheriff (1958) Erster Top Ten Hit: Louisiana Man (1961) Der Cajun Fiddler und Sänger Douglas James Kershaw begann seine Karriere Anfang der 50er Jahre zusammen mit seinen Brüdern Russell Lee "Rusty" und Nelson "Pee Wee" als "The Continental Playboys" bei der Radio Station KPLC in Lake Charles. Die ersten Hitparadenerfolge kamen zusammen mit Bruder Rusty (geb. 2. 2. 1940) als ,Rusty And Doug". Die beiden wurden Mitglieder beim Louisiana Hayride und später auch bei der Grand Ole Opry. Als Rusty Alkoholprobleme bekam, machte sich Doug Kershaw selbständig, hatte auch bei Warner Brothers einigen Erfolg, doch konnte er als Solist nie ganz an die Popularität des Duos anknüpfen.
Weitere Informationen zu Rusty & Doug Kershaw auf de.Wikipedia.org
Für die Filterung wurden keine Ergebnisse gefunden!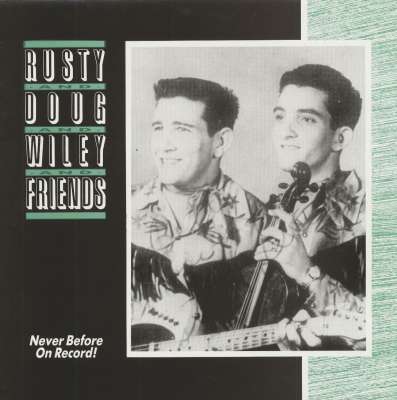 Rusty And Doug Kershaw: Rusty And Doug And Wiley And Friends (LP)
Art-Nr.: LPFLY619


Sofort versandfertig, Lieferzeit** 1-3 Werktage
(Flyright) 14 Tracks The Legendary J.D. Miller Series Volume 54. Sessions & broadcasts. None of this material has been previously released. This album gives us another insight into what was happening in Louisiana from a Hillbilly...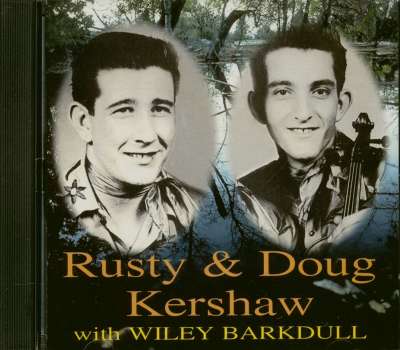 Rusty & Doug Kershaw: Rusty & Doug Kershaw With Wiley Barkdull (CD)
Art-Nr.: CDRDW001


Artikel muss bestellt werden
(1995/Kangaroo) 33 tracks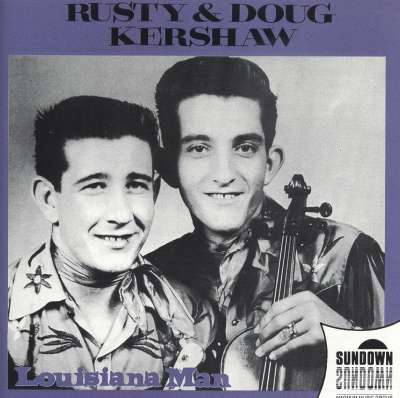 Rusty & Doug Kershaw: Louisiana Man (CD)
Art-Nr.: CDSD022


Sofort versandfertig, Lieferzeit** 1-3 Werktage
(Magnum) 12 Titel (27:55) mit Linernotes von Bill Millar. 1960s Hickory Label 'Comeback' Material nach der Militär Pause (inclusive der 1961 Chart Hits 'Louisiana Man' und ' Diggy Liggy Lo'). Neuware aus Lagerbestand (Bear Family Records)