Wer war/ist

Long John Baldry

? - CDs, Vinyl LPs, DVD und mehr

`Long' John Baldry. Baldry, Folk- und Jazzsänger in den fünfziger Jahren, geboren am 12. Januar 1941 in London, verließ Blues In-corporated einige Monate nach seiner Gründung 1962, um mit einer Jazzband durch Deutschland zu touren und sich nach seiner Rückkehr Cyril Davies' abtrünnigen R&B All-Stars anzuschließen. Nach Davies' Tod im Januar 1964 benannte er die Band in Hoochie Coochie Men um und führte sie mehr als ein Jahr lang mit Rod Stewart als zweitem Sänger, dann nahm er Stewart mit, um Steampacket beizutreten.

Nach einem anschließenden Aufenthalt in der Bluesologie wurde er 1967 zum Pop verleitet und für die einzigen Hits seiner Karriere - den britischen Chart-Topper Let The Heartaches Begin' (Pye) und `Mexico' (1968). In den 70er Jahren versuchte er eine Rückkehr zum Blues, aber trotz Labelwechsel und der Unterstützung durch ehemalige Kollegen Rod Stewart und Elton John (Bluesology's Reg Dwight) hatte er wenig Erfolg.

Weitere Informationen zu Long John Baldry auf de.Wikipedia.org
Für die Filterung wurden keine Ergebnisse gefunden!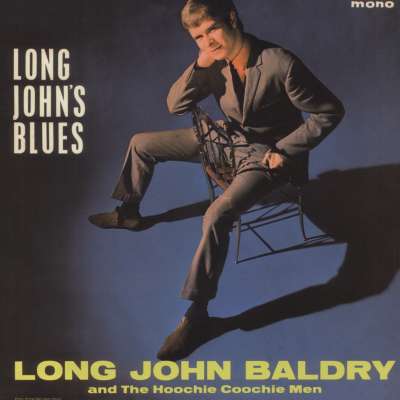 Long John Baldry: Long John's Blues (1965) Long John Baldry And...
Art-Nr.: LPSWDDL716

(2014/Sweet Dandelion) 12 tracks. Recording first published 1965.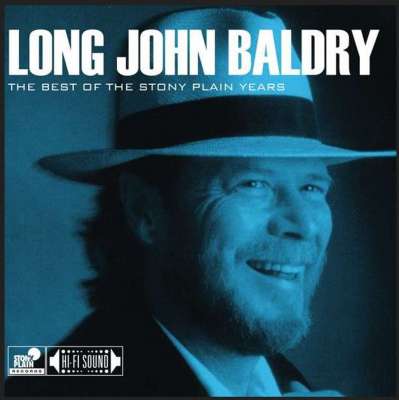 Long John Baldry: Best Of The Stony Plain..
Art-Nr.: CDSPCD1376

(2014/Stony Plain) 11 tracks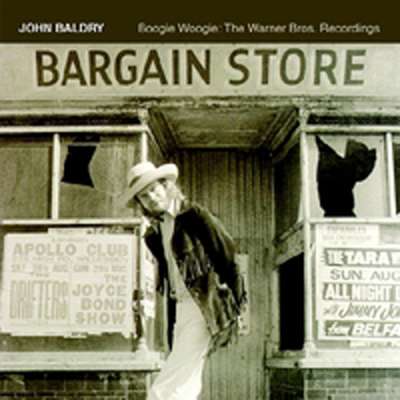 Long John Baldry: Boogie Woogie: The Warner Bros. Recordings
Art-Nr.: CDWOU1921

2013 'Wounded Bird' 34 tracks, 2-CD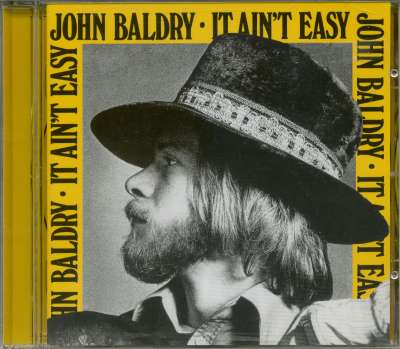 BALDRY, John: It Ain't Easy
Art-Nr.: CDWB84642

(1971 'Warner') (69:11/18) Von Elton John und Rod Stewart produziertes Blues/Rockalbum plus sieben zuvor unveröffentlichte Bonusstücke / Produced by Elton John and Rod Stewart. Comes with seven previously unissued bonus tracks. British...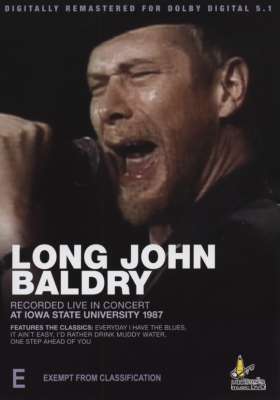 Long John Baldry: At Iowa State University 1987
Art-Nr.: DVDDAVID0414

1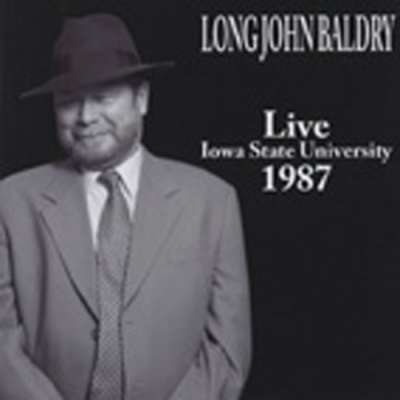 Long John Baldry: Live Iowa State University 1987
Art-Nr.: CDSJP310


Sofort versandfertig, Lieferzeit** 1-3 Werktage
(1987 'Angel Air') (41:29/07) 'Recorded live at Iowa State University' ' Nur für Fans. Die Aufnahmequalität verhindert leider ungehinderten Genuss; technische Macken und ein zumeist unausgewogener Mix nerven auf Dauer. Typisches...
Long John Baldry: Long John's Blues - Looking At Long John (CD)
Art-Nr.: CDBGODCD2


Sofort versandfertig, Lieferzeit** 1-3 Werktage
(BGO Records) 24 tracks, 2 Alben auf einer CD Looking At Long John, Long John's Blues