Wer war/ist

The Moody Blues

? - CDs, Vinyl LPs, DVD und mehr

The Moody Blues
1964 in England gegründet von Sänger und Organist Mike Pinder (geboren 27.12. 1941 in Birmingham), Flötist und Sänger Ray Thomas (geboren 29.12.1942 in Stourport), Schlagzeuger Graeme Edge (geboren 30. 4.1944 in Rochester), Gitar-rist und Sänger Denny Laine (wechselte zu Paul McCartneys Wings) und Bassist und Sänger Clint VVarwick.1965 hatte die Gruppe mit dem rockigen Song "Go now" ihren ersten Hit.

1966 stiegen Laine und Warwick aus, die Ersatzleute wurden Gitarrist und Sän-ger Justin Hayward (geboren 16.10.1946 in Swindon) und Bassist und Sänger John Lodge (geboren 10. 7.1945 in Birming-ham). 1968 erschien der Welthit "Nights in white Satin", eine Platte, von der die Moody Blues auch heute noch leben, die allerdings so gut und einmalig war, daß sie diesen Erfolg niemals wiederholen konnten. Die 5 bemühten sich zwar immer, mit neuen Platten die gewohnte Klasse und Perfektion zu erreichen — aber
immer wieder klangen sie wie eine Neu-auflage von "Nights in White Satin".

Die Moody Blues waren es auch, die als eine der ersten Gruppen das Mellotron in der Rockmusik benutzten und so dem In-strument zu seinem Siegeszug verhalfen. 7 Goldene LPs konnten Moody Blues bis heute kassieren und sind vor allem in Amerika erfolgreich. Im Sommer 1975 gründete Graeme Edge eine eigene, neue Gruppe und veröffentlichte eine Solo-platte. Als Duo arbeiten Justin Hayward und John Lodge zusammen an Solo-platten. Moody Blues existiert dennoch als Gruppe weiter.
Neueste LP: "This is the Moody Blues"

Original Presseinfo:
Informations- und Autogrammadresse: TELDEC Schallplatten GmbH 2000 Hamburg 19 • Heussweg 25

Weitere Informationen zu The Moody Blues auf de.Wikipedia.org
Für die Filterung wurden keine Ergebnisse gefunden!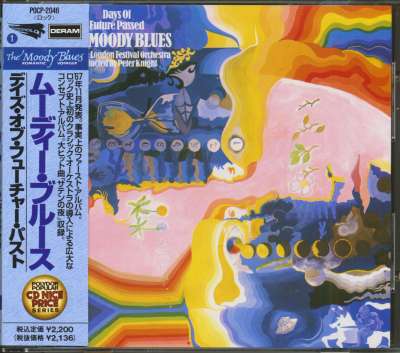 The Moody Blues With The London Festival Orchestra Conducted By Peter Knight: Days Of Future Passed (CD, Japan)
Art-Nr.: CDPOCP2046


Sofort versandfertig, Lieferzeit** 1-3 Werktage
(Deram Japan) 7 Tracks (41:38) - Original Decca Aufnahmen von 1967 - Sehr rare CD!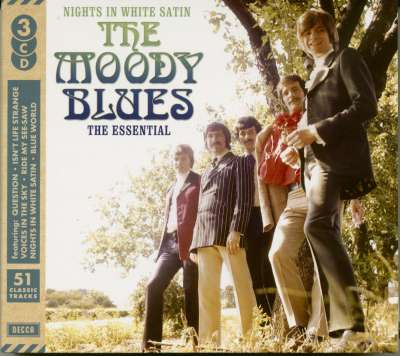 The Moody Blues: Nights In White Satin: The Essential (3-CD)
Art-Nr.: CDSPEC14

(Spectrum) 51 tracks.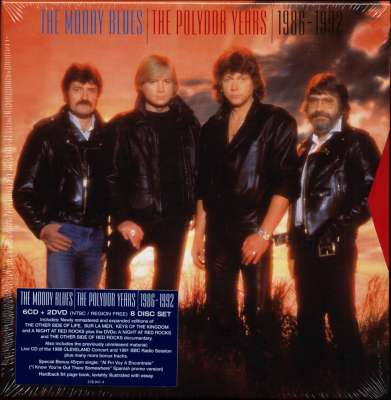 The Moody Blues: The Polydor Years 1986-1992 (5-CD & 2-DVD Box...
Art-Nr.: CD378941


Sofort versandfertig, Lieferzeit** 1-3 Werktage
(Universal) 101 Tracks plus Dokumentarfilm - 6CD + 2DVD, NTSC, Region code free - Das 8er Set enthält neue remastereid und erweiterte Ausgaben von THE OTHER SIDE OF LIFE, SUR LA MER, KEYS OF THE KINGDOM und A NIGHT AT RED ROCKS sowie die...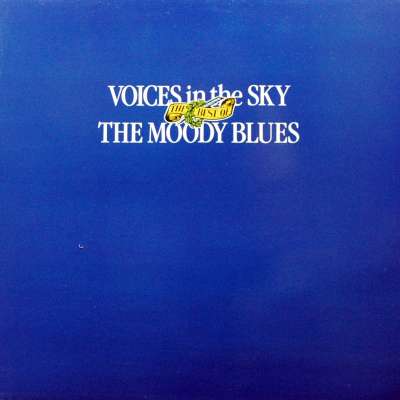 The Moody Blues: Voices In The Sky - The Best Of Moody Blues...
Art-Nr.: LP820155

Die Vinyl-Schallplatte Voices In The Sky - The Best Of Moody Blues von The Moody Blues wurde von Decca Records auf LP produziert.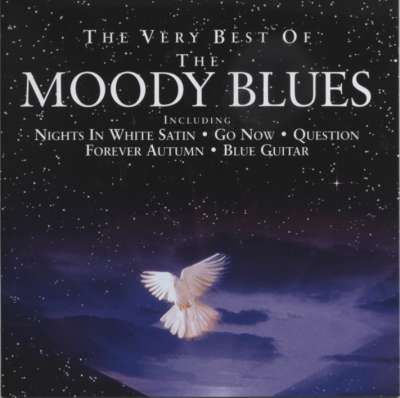 The Moody Blues: The Very Best Of
Art-Nr.: CD5358002

(1996/Decca-Universal Music TV) 17 tracks (77:37) with 12 page booklet. TV-advertised ultimate collection 1964-88, digitally remastered. Last stock copies - bargain!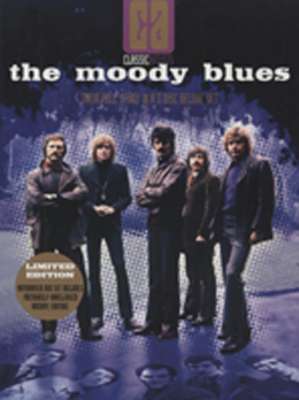 The Moody Blues: Their Full Story (2-DVD&CD) Limited Edition
Art-Nr.: DVDCASMB002

(2005/EMPEROR) PAL, Region 0, colour, 240 min, incl. interviews, rare and unseen photographs, promos and 9 audio live tracks, recorded at the Marquee Club in 1964. Digipac with 20 page booklet.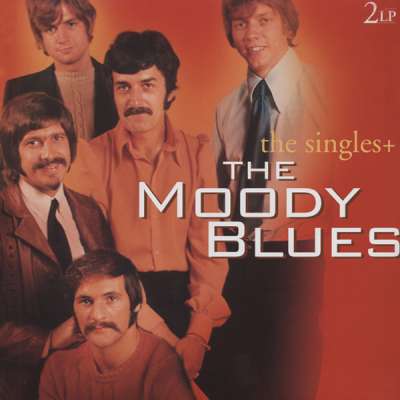 The Moody Blues: The Singles ...plus 2-LP
Art-Nr.: LPBS8123

(2010/BR MUSIC) 25 tracks, original recordings!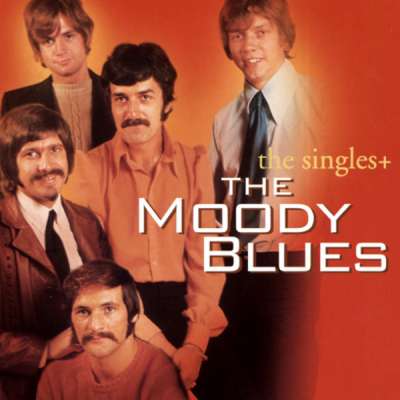 The Moody Blues: The Singles ...plus 2-CD
Art-Nr.: CDBS8123

(2000/BR) 43 tracks
The Moody Blues: Definitive Collection - Gold (2-CD)
Art-Nr.: CD9826835

(2005/UNIVERSAL) 34 tracks digitally remastered 1967-2003, 20-page booklet.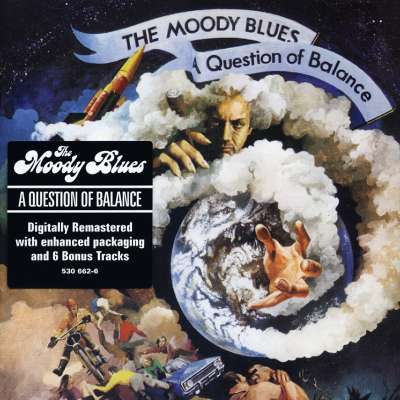 The Moody Blues: A Question Of Balance
Art-Nr.: CD5306626

CD on MERCURY RECORDS by MOODY BLUES - A Question Of Balance
The Moody Blues: Collected 3-CD
Art-Nr.: CD984646

(UNIVERSAL) 54 Songs 1967-1994 digipac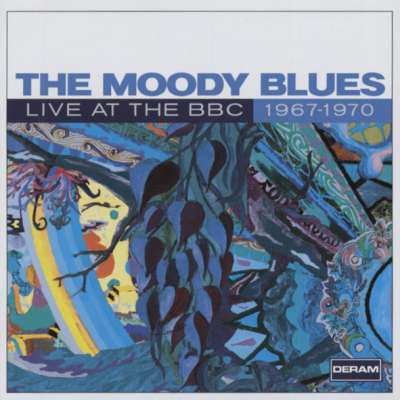 The Moody Blues: Live At The BBC (2-CD)
Art-Nr.: CD984720


Sofort versandfertig, Lieferzeit** 1-3 Werktage
(DERAM) 41 Titel 1967-70 mit 16-seitigem Booklet