Wer war/ist

Blood, Sweat and Tears

? - CDs, Vinyl LPs, DVD und mehr

Blood, Sweat and Tears war die Idee von Al Kooper, nach dem Ende seines Blues-Projekts 1968. Als eine der ersten Rockbands mit vollem Hornbereich wurde sie unter der Prämisse gegründet, dass Rock Kunst oder zumindest künstlerischer Eklektizismus ist. Auf ihrem Debütalbum Child Is Father To The Man (Colum-bia) funktionierte der Eklektizismus meistens. Die ursprüngliche Besetzung war Kooper (Keyboards, Gesang), Steve Katz (Gitarre), Jim Fielder (Bass), Bobby Colomby (Schlagzeug), Randy Brecker, Jerry Weiss (Posaunen), Dick Halligan (Posaune) und Fred Lipsius (Altsaxophon).

Aber Kooper ging fast sofort, und die Leitung der Band fiel auf Katz (ebenfalls Ex-Blues Project) und den neuen Sänger David Clayton-Thomas, einen großstimmigen Kanadier. Und wo auf dem ersten Album Rock, Folk, Blues, Jazz und Klassik zu einer stimmigen Einheit verschmolzen wurden, präsentierte das zweite hier einen Hauch von Rock, dort ein Klatschen von Jazz, ein klassisches Zwischenspiel woanders. "You Made Me So Happy" war 1969 ein großer Hit, und es gab kein Zurück mehr. Der wirtschaftliche Erfolg wuchs sprunghaft, ebenso wie der Vorwurf der "Anmaßung".

1970 war der größte Teil des ursprünglichen Publikums der Gruppe verschwunden, ersetzt durch die Art von Mann, der seine Stimmungsmusik auswählt, indem er den Playboy Jazz und die Pop-Poll scannte. Sie duplizierten ihre Platten fast Note für Note im Konzert. Es folgten Las Vegas Engagements, State De-partment Touren hinter dem Eisernen Vorhang und Alben voller Songs von Lennon-McCartney, Jagger-Richard, Satie, Little Walter, Prokofiev und James Taylor - von denen keines in den BS&T-Versionen eine Ähnlichkeit mit dem Original hatte, obwohl sie sicherlich sehr ähnlich klangen. Die Personalwechsel nahmen zu, bis die Gruppe 1973 schließlich völlig auseinanderfiel.

Zu diesem Zeitpunkt, auf Gedeih und Verderb, war sie zu einer der einflussreichsten Gruppen aller Zeiten geworden, und die Hornabteilung in Rockbands war hier zu Hause.

Copyright © Bear Family Records® Alle Rechte vorbehalten. Nachdruck, auch auszugsweise, oder jede andere Art der Wiedergabe, einschließlich Aufnahme in elektronische Datenbanken und Vervielfältigung auf Datenträgern, in deutscher oder jeder anderen Sprache nur mit schriftlicher Genehmigung der Bear Family Records® GmbH.

Weitere Informationen zu Blood, Sweat and Tears auf de.Wikipedia.org
Für die Filterung wurden keine Ergebnisse gefunden!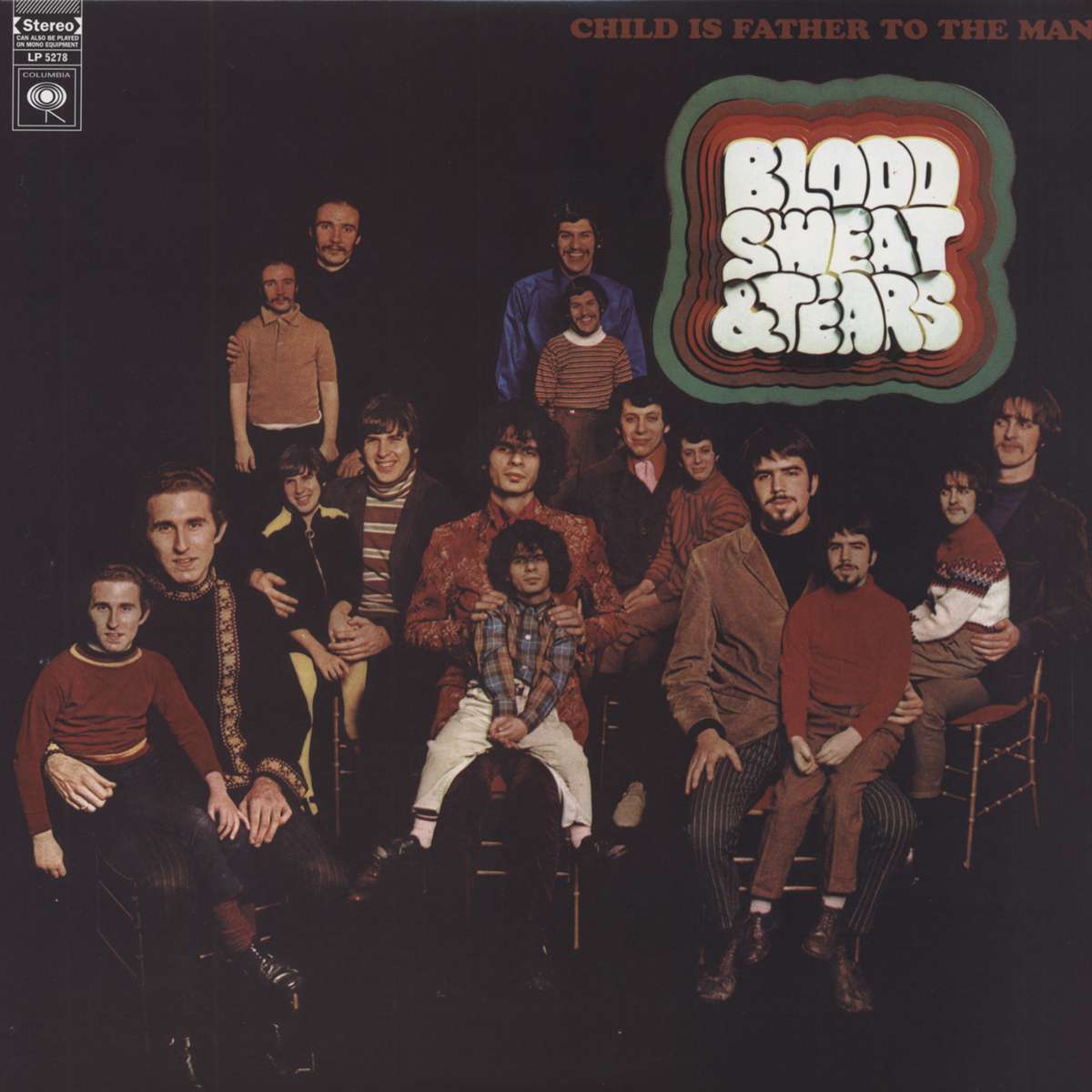 Blood, Sweat & Tears: Child Is Father To The Man (180g Stereo)
Art-Nr.: SLP5278


Artikel muss bestellt werden
(2009/SUNDAZED) 1968 Columbia Debut Album Although they would go on to become one of the most commercially successful acts of the 1970s, most observers agree that Blood, Sweat & Tears' 1968 debut effort Child Is Father to the Man remains...