Wer war/ist

Delaney & Bonnie

? - CDs, Vinyl LPs, DVD und mehr

DELANEY & BONNIE and Friends

Never Ending Song Of Love

(Delaney and Bonnie Bramlett)
recorded January 1971 at Village Recorder, 1616 Butler Avenue, Los Angeles, California; produced by Delaney Bramlett
with Delaney Bramlett: vocal, guitar, possibly other instruments; Bonnie Bramlett: vocals; Bobby Whitlock: piano, vocals; Jim Keltner: drums; Dave Mason: possibly guitar; Duane Allman: guitar; Iva Bramlett: vocals; Carl Radle: bass; Ben Benay: harmonica; John Hartford: fiddle; Kenny Gradney: bass; Leon Russell: keyboards; Gram Parsons: unknown; Jay York: percussion; Sandy Konikoff: percussion. Not all the musicians above are on this recording.
Atco 6804 (45); SD-33-358 (LP)
For their fifth LP, Delaney & Bonnie went low-key, re-creating the feel of musicians making music for themselves after the show. In a swift kick of irony, the LP yielded their greatest hit, in fact their trust fund. "When we did that 'Motel Shot' album it was on a little six track recorder and they hung microphones everywhere in the house so they'd pick up whoever was playing," Delaney recalled years later. "The reason I called it 'Motel Shot' was because we used to wind down from our shows and I'd say, 'Let's go back to the motel and have us a motel shot.' So they'd know I had written a couple of new songs and we'd go back to the motel and jam on 'em. So when we did the album, I said this is going to be a take one situation. There would be no take twos. So in the middle of the session, Gram Parsons walks in and he's had him a few too many beers. He walks in while Leon was taking a solo and just says real loud, 'Hey Delaney! You ought to be recording this. This is great!' I looked over at him and said (whispering) 'I am!' He finally figured it out, then came over and started singing. But you can hear the door slam and him talking on the album." Never Ending Song Of Love was pulled from the LP and issued as a single, becoming Delaney & Bonnie's biggest hit when it peaked at #13. But the song's after-life was astonishing. In England, the New Seekers took it to #2, and four artists cracked the country charts with it (Dickey Lee's abominable version peaking at #8). Altogether, one hundred artists have recorded it. The love ended but the royalties endured.
Various - Truckers, Kickers, Cowboy Angels Vol.04, The Blissed-Out Birth Of Country Rock 1971 (2-CD)

Read more at: https://www.bear-family.de/various-truckers-kickers-cowboy-angels-vol.04-the-blissed-out-birth-of-country-rock-1971-2-cd.html
Copyright © Bear Family Records
Weitere Informationen zu Delaney & Bonnie auf de.Wikipedia.org
Für die Filterung wurden keine Ergebnisse gefunden!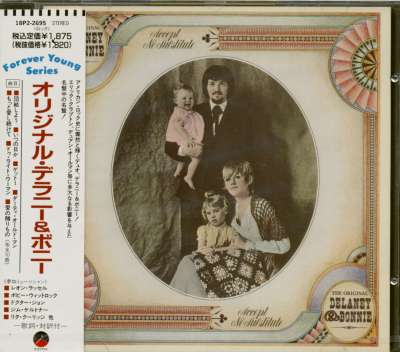 Delaney & Bonnie: Accept No Substitute (CD, Japan)
Art-Nr.: CD18P22695


Sofort versandfertig, Lieferzeit** 1-3 Werktage
(Warner) 10 Tracks - Original Sealed With Obi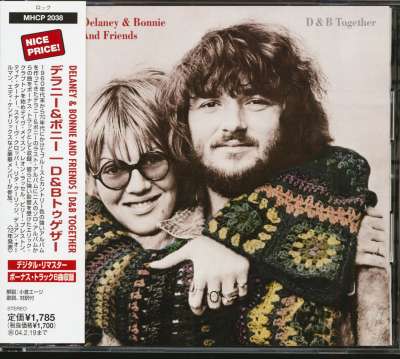 Delaney & Bonnie: D & B Together (CD, Japan)
Art-Nr.: CDMHCP2038


Sofort versandfertig, Lieferzeit** 1-3 Werktage
(Sony Japan) 18 Tracks - CBS Columbia 1972 - Seltene Japan Pressung!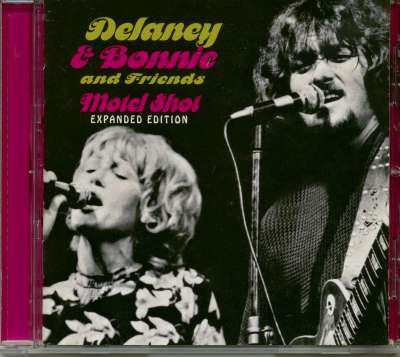 Delaney & Bonnie & Friends: Motel Shot (CD)
Art-Nr.: CDRGM0516


Sofort versandfertig, Lieferzeit** 1-3 Werktage
(Real Gone) 20 Songs. Obwohl sie nie den populären Erfolg einiger ihrer Kollegen erreichten, führten Delaney & Bonnie Bramlett zusammen mit The Allman Brothers und The Band die Roots-Rock-Revolution der späten 60er und frühen 70er Jahre...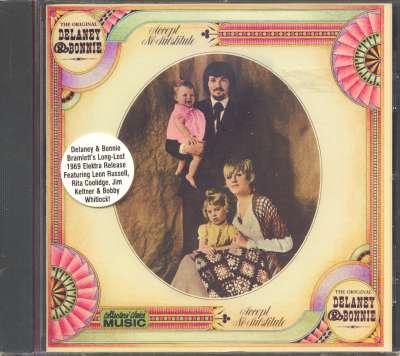 Delaney & Bonnie: Accept No Substitude (CD)
Art-Nr.: CDCCM283

CD on COLLECTORS CHOICE MUSICby DELANEY & BONNIE - Accept No Substitude (CD)