Wer war/ist

Savoy Brown

? - CDs, Vinyl LPs, DVD und mehr

Englische Bluesgruppe mit ständig wechselnder Besetzung. Savoy Brown Wurde 1967 gegründet von Gitarrist und Sänger Kim Simmonds, Gitarrist Mike Stone, Bassist Ray Chappell, Sänger Brice Portius und Schlagzeuger Leo Mannings. Der einzige, der nie die Gruppe verließ und sie über alle Klippen führte und immer wieder versuchte, mit neuen Leuten weiterzumachen, war Kim Simmonds.

1967 erschien mit "Shake Down' die erste LP. 1969 versuchte die Gruppe, mit Bläsern einen volleren Sound zu bringen und ab 1970 wandten sie sich stärker dem Rock zu. Bekannt wurde die Gruppe vor allem in Amerika. Dort gelten sie als eine der besten Bluesgruppen der Welt. ln ihrer englischen Heimat sind Kim Simmonds (geb. 6.12.1947 in Newport) nahezu unbekannt.ZweiJahregehörteder Sänger Chris Youlden der Gruppe an und machte sich in dieser Zeit einen guten Namen. Sechs Monate spielte der ehemalige Chicken-Shack-Boß Stan Webb mit Savoy Brown (1974). Er war einer von etwa 50 Musikern, die bis zum Herbst 1975 in dieser Band auftauchten und wieder verschwanden.

Original Presse-Info: TELDECSchallplattenGmbH
Für die Filterung wurden keine Ergebnisse gefunden!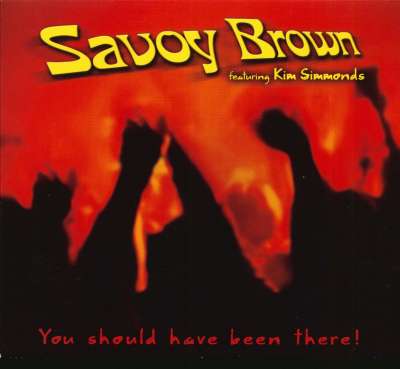 Savoy Brown: You Should Have Been There - Featuring Kim...
Art-Nr.: CDPR1251


Sofort versandfertig, Lieferzeit** 1-3 Werktage
(Panache Records) 6 Tracks (59:19) - Digisleeve - Blues Rock vom Feinsten. Live in Vancouver, Kanada aufgenommen, wurden die Songs ursprünglich bereits 2004 erstmals in limitierter Auflage veröffentlicht. Das Album enthält wunderbare...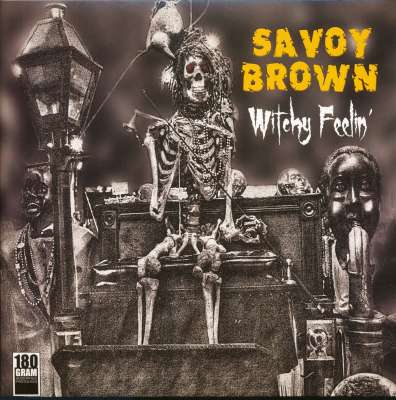 Savoy Brown: Witchy Feelin' (LP, 180g Vinyl)
Art-Nr.: LPRUF2036

(Ruf Records) 10 Tracks - Dunkel, stürmisch und teuflisch – bereits das Cover und der Titel machen deutlich, was uns auf ihrem neuen Album erwartet: Blues mit Hang zur Mystik und Hexerei. Mit »Witchy Feelin'« fügt die legendäre britische...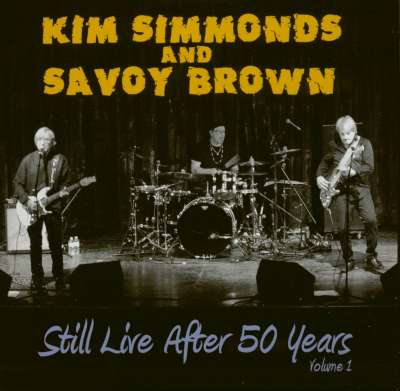 Savoy Brown: Kim Simmonds And Savoy Brown - Still Live After...
Art-Nr.: CD1269


Sofort versandfertig, Lieferzeit** 1-3 Werktage
(2015/Panache) 10 tracks, digisleeve - Recorded at the Palace Theatre, Syracuse, NY, April 12, 2014.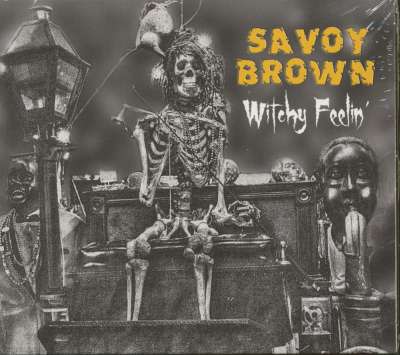 Savoy Brown: Witchy Fellin' (CD)
Art-Nr.: CDRUF1251


Sofort versandfertig, Lieferzeit** 1-3 Werktage
(2017/Ruf) 11 tracks - the newest album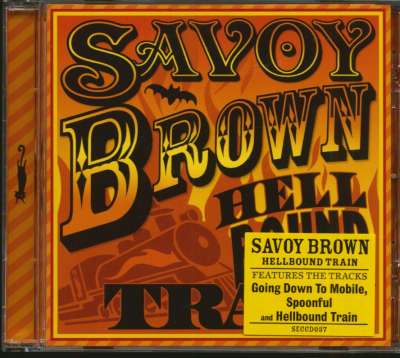 Savoy Brown: Hellbound Train (CD)
Art-Nr.: CDSEC037


Sofort versandfertig, Lieferzeit** 1-3 Werktage
(2012/Secret Records) 8 Tracks (63:00) - Live recordings from various U.S. tours, 1969-1972!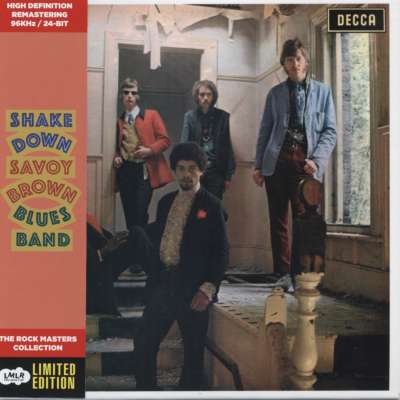 Savoy Brown: Shake Down
Art-Nr.: CDCF782212

(2015/Culture Factory) 11 tracks. High definition remastering 96khz/24-bit. Limited edition. Their 1967 debut.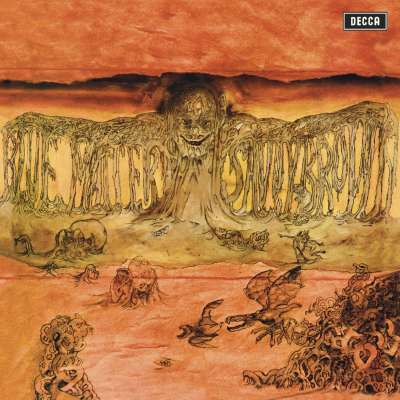 Savoy Brown: Blue Matter
Art-Nr.: LP5375065

(2013/Back To Black) 8 tracks. Decca 19658. 180 g vinyl.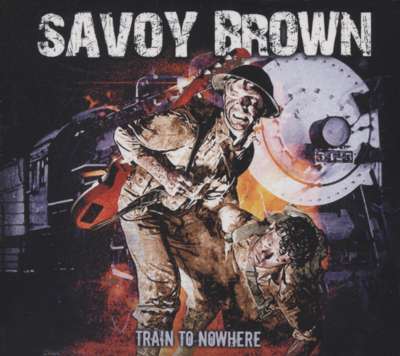 Savoy Brown: Train to Nowhere
Art-Nr.: CD250340

(102:31/21)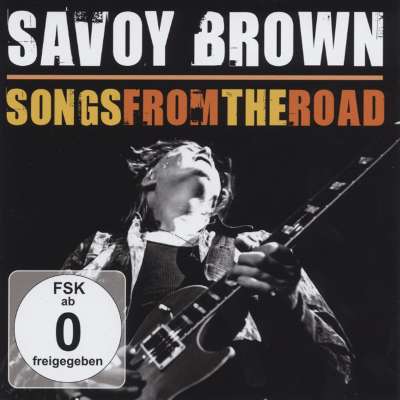 Savoy Brown: Songs From The Road (CD&DVD)
Art-Nr.: CDRUF1187


Sofort versandfertig, Lieferzeit** 1-3 Werktage
(2012 'Ruf Records') (75:35/12) Recorded live at Musiktheater Piano, Dortmund - Germany on May 05, 2012. 2 bonus tracks on DVD, only! Region code 0.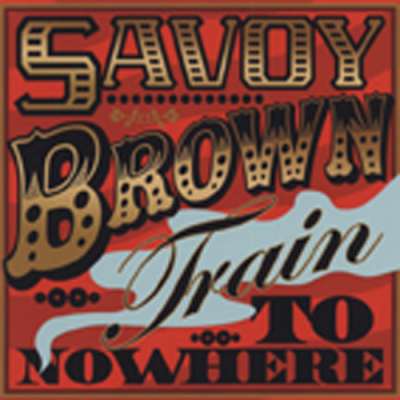 Savoy Brown: Train To Nowhere (2-CD)
Art-Nr.: CDSEC015

(1997/98 'Secret') (118:56/12) 'Recorded live in Rochester, NY, and Tampa, Florida' - Radiokonzerte in akzeptabler Qualität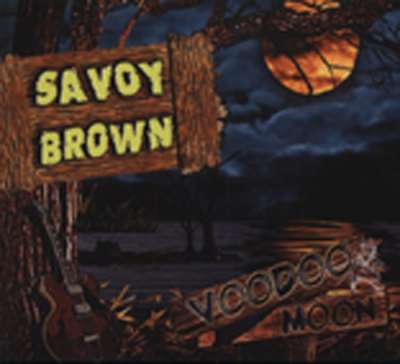 Savoy Brown: Voodoo Moon
Art-Nr.: CDRUF1173

(2011 'Ruf Records') (45:38/09) Kim Simmonds, Mitte der 60er Jahre einer der Väter des britischen Blues-Booms, bezeichnet die Music auf dem ersten Album für Ruf Records als 'modernen Bluesrock mit mehr Augenmerk auf den Songs als man es...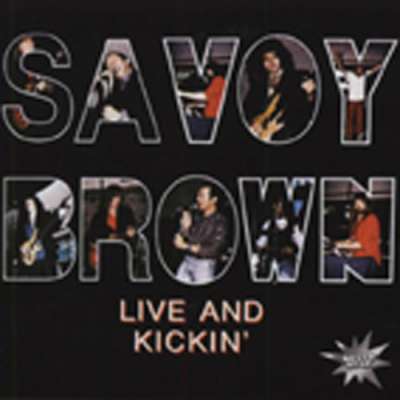 Savoy Brown: Live And Kickin'
Art-Nr.: CDSIS2002

(1990 'GNP Crescendo') (74:27/11) 'Recorded live at the Lone Star Road House, New York City' - KIM SIMMONDS - gtr/voc, DAVE WALKER - voc, RICK JEWETT - kbd/voc, LOU KAPLAN - bass, PETE MENDILLO - drums.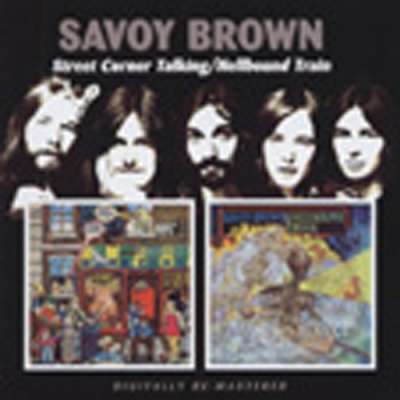 Savoy Brown: Street Corner Talking - Hell Bound Train
Art-Nr.: CDBGOCD717

(1971/72 'Decca') (76:38/14) Zwei Original-LPs auf einer CD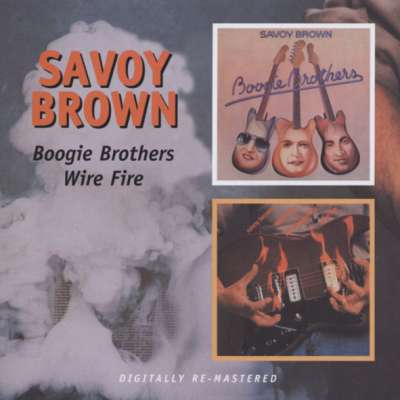 Savoy Brown: Boogie Brothers - Wire Fire (2-CD)
Art-Nr.: CDBGOCD844

(1974/75 'Decca') (80:30/17). Zwei Original-LPs auf einer CD, digital remastert