Wer war/ist

The Dixie Cups

? - CDs, Vinyl LPs, DVD und mehr
The Dixie Cups
The Dixie Cups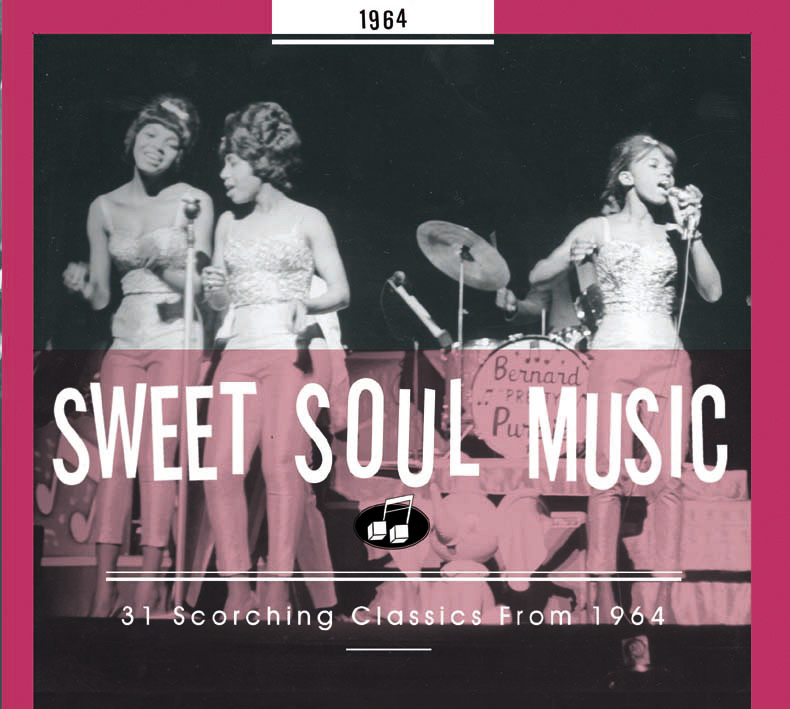 Brausende Mädchengruppen waren vor der britischen Invasion überall, aber nur die Dixie Cups brachten einen Crescent City-Geschmack in ihre arglosen Harmonien. Die Schwestern Barbara Ann und Rosa Lee Hawkins wuchsen in den Projekten der Calliope Street inmitten von Second-Line-Rhythmen auf. Anfang 1963 bat ihre Cousine Joan Marie Johnson Barbara, sich ihr in einer Gruppe anzuschließen, die eine High School Talentshow spielen sollte, und Rosa war bald auch in der Besetzung. Joe Jones, dessen Gesangsresümee den 1960er Smash You Talk Too Much und das Original California Sun enthielt, war von dem Trio beeindruckt. "Er brachte uns nach New York", sagt Barbara. Sie spielten für die Songwriter-Legenden Jerry Leiber und Mike Stoller vor und leiteten dann ihr eigenes Red Bird-Label. "Als sie uns hörten, konnten sie und der Manager (Jones) zu einem Deal kommen", sagt Barbara.

Die heißen jungen Brill Building Komponisten Jeff Barry und Ellie Greenwich wurden mit der Erstellung von Hitmaterial für die Newcomer beauftragt. "Wir suchten jemanden, weil Phil Spector'Chapel Of Love' mit den Ronettes aufgenommen hatte und es nicht herauskam und wir nicht wussten, ob er es veröffentlichen würde. Wir haben den Song wirklich als Hit empfunden", sagt Ellie. "Also dachten wir, wir machen es mit diesen unschuldigen kleinen Mädchen." Die beiden hatten bereits mit dem Wall of Sound-Architekten Spector an den Crystals' Da Doo Ron Ron und den Ronettes' Be My Baby zusammengearbeitet. "Hoffnungsvolle Romantik und dieses Zeug, das war eine natürliche Sache, über die man schreiben konnte", sagt Greenwich.

"Als sie'Chapel Of Love' spielten, gefiel es uns nicht!" sagt Barbara. "Also fragte ich: "Müssen wir es so singen?" Weil sie es für uns gesungen haben. Und sie sagten: "Nein, sing es, wie du willst!" Also haben wir es so gemacht, wie wir es wollten, so wie es aufgenommen wurde." Zurück an der St. Augustine High School wurde das Trio als The Mel-Tones bezeichnet, aber das würde nicht reichen, und die Mädchen lachten einen Vorschlag aus, dass sie Little Miss & The Muffets seien. "Wir kommen aus New Orleans, dem Land von Dixie", sagt Barbara. "Und'Cups' war süß. Also sagten wir: "Dixie Cups." Leiber und Stoller waren sich zunächst des Potenzials des Songs nicht sicher. "Sie hassten die Kapelle der Liebe", sagt Ellie. "Wir haben sie überzeugt, dass sie es wirklich in Betracht ziehen sollten." So auch der New Yorker Veteran George Goldner, neu eingestellt von Leiber und Stoller bei Red Bird. Sie fanden ihn an Jerrys Schreibtisch nach einer langen Solo-Nacht, in der er Acetate hörte und auf das Grab seines Vaters schwörte, dass das Lied ein Hit werden würde. George, Jeff und Ellie wussten es am besten: Chapel Of Love führte in diesem Sommer die Pop-Charts an. Der 65er-Hit der Gruppe, Iko Iko Iko, war ein Karnevalstreik aus der Heimat, der von dem lokalen R&B-Belter James'Sugar Boy' Crawford als Jock-O-Mo ins Leben gerufen wurde. Die Hawkins Schwestern treten immer noch als zwei Drittel der Dixie Cups auf.
- Bill Dahl -
Various - Sweet Soul Music
31 Scorching Classics From 1964

Read more at: https://www.bear-family.de/various-sweet-soul-music-31-scorching-classics-from-1964.html
Copyright © Bear Family Records
Weitere Informationen zu The Dixie Cups auf de.Wikipedia.org
Für die Filterung wurden keine Ergebnisse gefunden!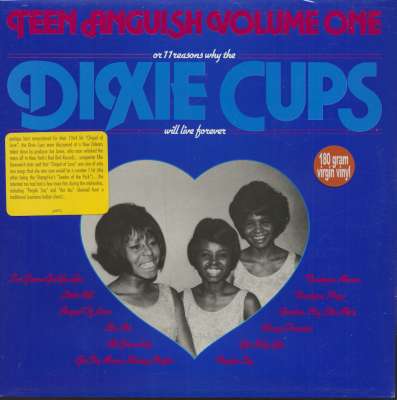 DIXIE CUPS: Teen Anguish Vol.1 (LP, 180g Vinyl)
Art-Nr.: LPGET8016


Sofort versandfertig, Lieferzeit** 1-3 Werktage
(Get Back) 12 Tracks - Wiederveröffentlichung der 'Charly'-Compilation aus dem Jahr 1979 vielleicht am besten in Erinnerung für ihren 1964er Hit "Chapel of Love", wurden die Dixie Cups bei einer New Orleans Talentshow von Produzent Joe...
DIXIE CUPS: Girls Can Tell
Art-Nr.: CD662068


Sofort versandfertig, Lieferzeit** 1-3 Werktage
CD auf FNAC RECORDS von DIXIE CUPS - Girls Can Tell