Für die Filterung wurden keine Ergebnisse gefunden!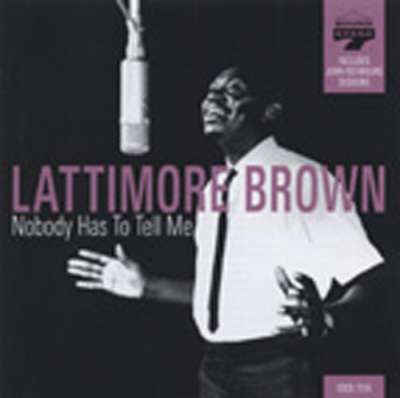 Lattimore Brown: Nobody Has To Tell Me
Art-Nr.: CDSSC7018

(2009/SOULSCAPE) 21 tracks (56:46) with 12 page booklet.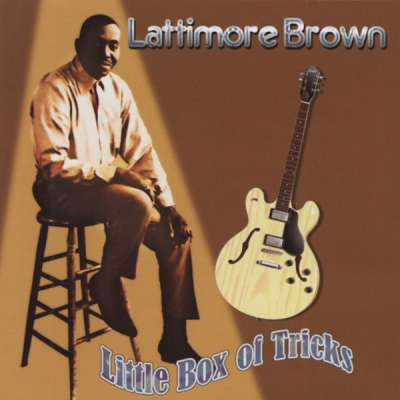 Lattimore Brown: Little Box Of Tricks
Art-Nr.: CDAIM1507


Sofort versandfertig, Lieferzeit** 1-3 Werktage
(2006/AIM) 17 tracks 70s
Wer war/ist

Lattimore Brown

? - CDs, Vinyl LPs, DVD und mehr
Lattimore Brown
Lattimore Brown: Lattimore was a Memphis, Tennessee native who signed with Nashville's Excello Records in 1960, first recording for the Zil subsidiary and then Excello proper. His records garnered enough sales and airplay to make Lattimore a staple of the 'chitlin' circuit' by the early 1960s, thanks in no small way to WLAC radio. After record- ing for the Duchess label in 1962 and 1963, he followed his friend Roscoe Shelton to John Richbourg's new Sound Stage 7 Records in 1965.
He continued his success there but was never able to break through with a national hit like his friend Roscoe. Lattimore and Roscoe even recorded a duet together (I Know That I'm Gonna Miss You). Lattimore lip synchs the track on show #16 with Jimmy Church miming Roscoe's part. Lattimore recorded many 45s for SS7 and the company even released an album under the name 'Sir' Lattimore Brown. In 1970 he signed with Chuck Chellman's Renegade label in Nashville, cutting a couple of really fine Muscle Shoals-recorded 45s for the company. His last record was You Don't Know Like I Know (an uncredited duet with Bobby Marchan) b/w Warm And Tender Love for Johnny Vincent's Ace imprint. He spent the late 1970s
touring with guitarist Larry Davis, but without a recording contract and never having had a substantial hit, it was to diminishing returns. By 1980 Lattimore had retired from the music business and is rumored to have passed away in Arkansas in the late 1980s.
Weitere Informationen zu Lattimore Brown auf de.Wikipedia.org