Wer war/ist

Ray Harris

? - CDs, Vinyl LPs, DVD und mehr
Ray Harris
Greenback Dollar
This was certainly one of the more unusual records issued by SUN in mid-1957. It wasn't as wild or prim- itive as Harris's previous release, Come On Little Mama (SUN 254) and it did include some backup singers – a rarity for SUN in 1957. In fact, one of those singers, a guy named Roy Orbison, went on to make a pretty nice career for himself three years later.
Although the session musicians were essentially the same as SUN 254, the results were quite different this time around. Featured again on guitar was Rhode Island native Wayne (aka Winston) Cogswell and the drummer was Memphis resident Joe Riesenberg (BELOW, CENTER). Although Jimmy Van Eaton recalls playing on what may have been an earlier practice version of Harris's song, no tapes of that session remain and there is little doubt that the issued version of Greenback Dollar features Joe Riesenberg.
In a 1960 conversation with Hank Davis, Ray Harris spoke about his drummer, Riesenberg, and how different he and Joe were. Harris seemed bemused, but proud of the association. Riesenberg's story has never before appeared in the annals of SUN archaeology. 'Little Joe' Riesenberg was born to an immigrant Jewish fam- ily in 1912 in Pine Bluff, Arkansas. He began playing drums at an early age and, according to his son Gene, "would have played 24 hours a day, seven days a week if he could." But he couldn't. He had a wife and three kids to support.
SUN recording logs show no record of Riesenberg doing any session work other than with Ray Har- ris. However, he seems to have done semi-regular session playing in Nashville during the mid 1950s, just before Nashville became a major recording hub for so-called countrypolitan music. Riesenberg's younger cousin Ronald Harkavy re- calls Joe travelling to Nashville for sessions with mainstream artists including Perry Como and Kay Starr. There is also a strong indication that Joe played drums with Bob Wills in Texas during the 1940s although we can't back that one up with photographs or recordings.
Various - SUN Records Great Drums At Sun - Featuring J. M. Van Eaton, WS Holland, Billy Weir, Houston Stokes & Johnny Bernero (CD)

Read more at: https://www.bear-family.com/various-sun-records-great-drums-at-sun-featuring-j.-m.-van-eaton-ws-holland-billy-weir-houston-stokes-und-johnny-bern.html
Copyright © Bear Family Records
Copyright © Bear Family Records® Alle Rechte vorbehalten. Nachdruck, auch auszugsweise, oder jede andere Art der Wiedergabe, einschließlich Aufnahme in elektronische Datenbanken und Vervielfältigung auf Datenträgern, in deutscher oder jeder anderen Sprache nur mit schriftlicher Genehmigung der Bear Family Records® GmbH.
Für die Filterung wurden keine Ergebnisse gefunden!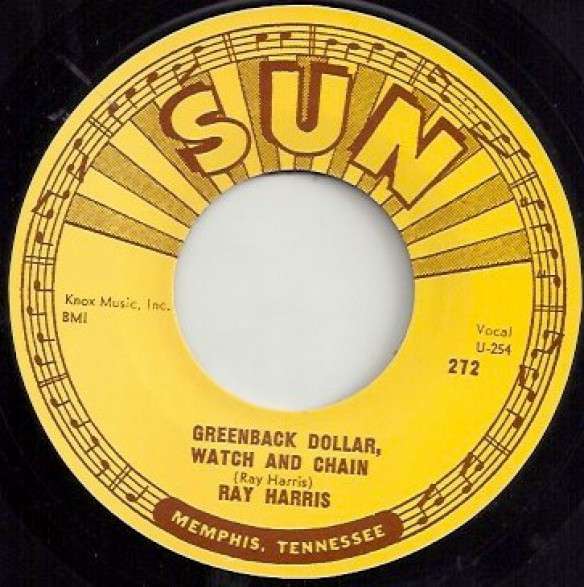 Ray Harris: Greenback Dollar, Watch And Chain - Foolish...
Art-Nr.: 45REPSUN272


nur noch 2 verfügbar
Sofort versandfertig, Lieferzeit** 1-3 Werktage
Hypnotic Rockabilly - Reproduction of SUN 272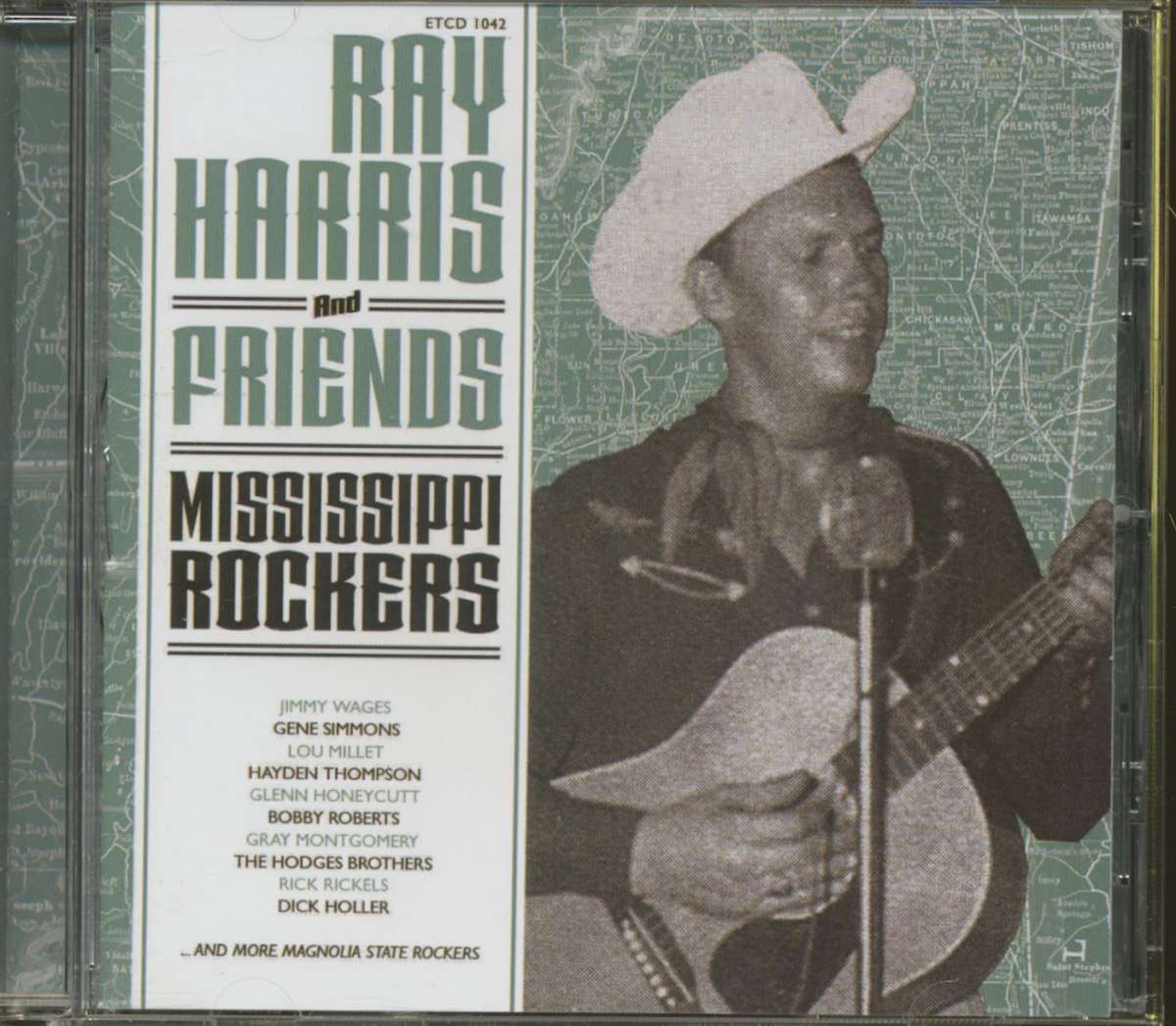 Ray Harris: Mississippi Rockers - Ray Harris And Friends (CD)
Art-Nr.: CDET1042


Artikel muss bestellt werden
(2012/EL TORO) 33 tracks with 16 page booklet.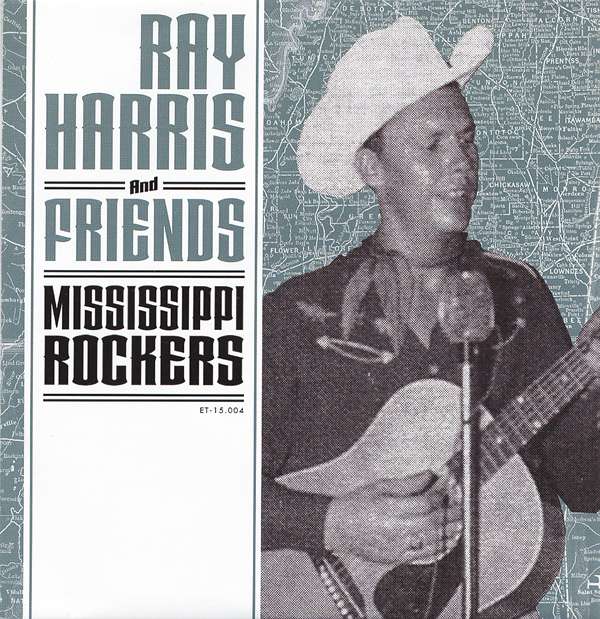 Ray Harris & Friends: Mississippi Rockers 7inch, 45rpm, EP, PS
Art-Nr.: ET4515004


Artikel muss bestellt werden