Der Artikel wurde erfolgreich hinzugefügt.
Dieser Artikel ist gestrichen und kann nicht mehr bestellt werden!
Benachrichtigen Sie mich, sobald der Artikel lieferbar ist.
Artikel-Nr.:

45COL1048

Gewicht in Kg.:

0.05
Little Joe & Thrillers: I Love You For Sentimental Reasons b-w One More Time 7inch, 45rpm
Artikeleigenschaften von

Little Joe & Thrillers: I Love You For Sentimental Reasons b-w One More Time 7inch, 45rpm
Albumtitel:

I Love You For Sentimental Reasons b-w One More Time 7inch, 45rpm

Genre

R&B, Soul

Record Grading

Mint (M)

Sleeve Grading

Mint (M)

Geschwindigkeit

45 U/min

Plattengröße

Single (7 Inch)

Artikelart

7inch

EAN:

4000127769237

Gewicht in Kg:

0.05
Little Joe & The Thrillers Peanuts     Little Joe Cook war ein...
mehr
"Little Joe & Thrillers"
Little Joe & The Thrillers
Peanuts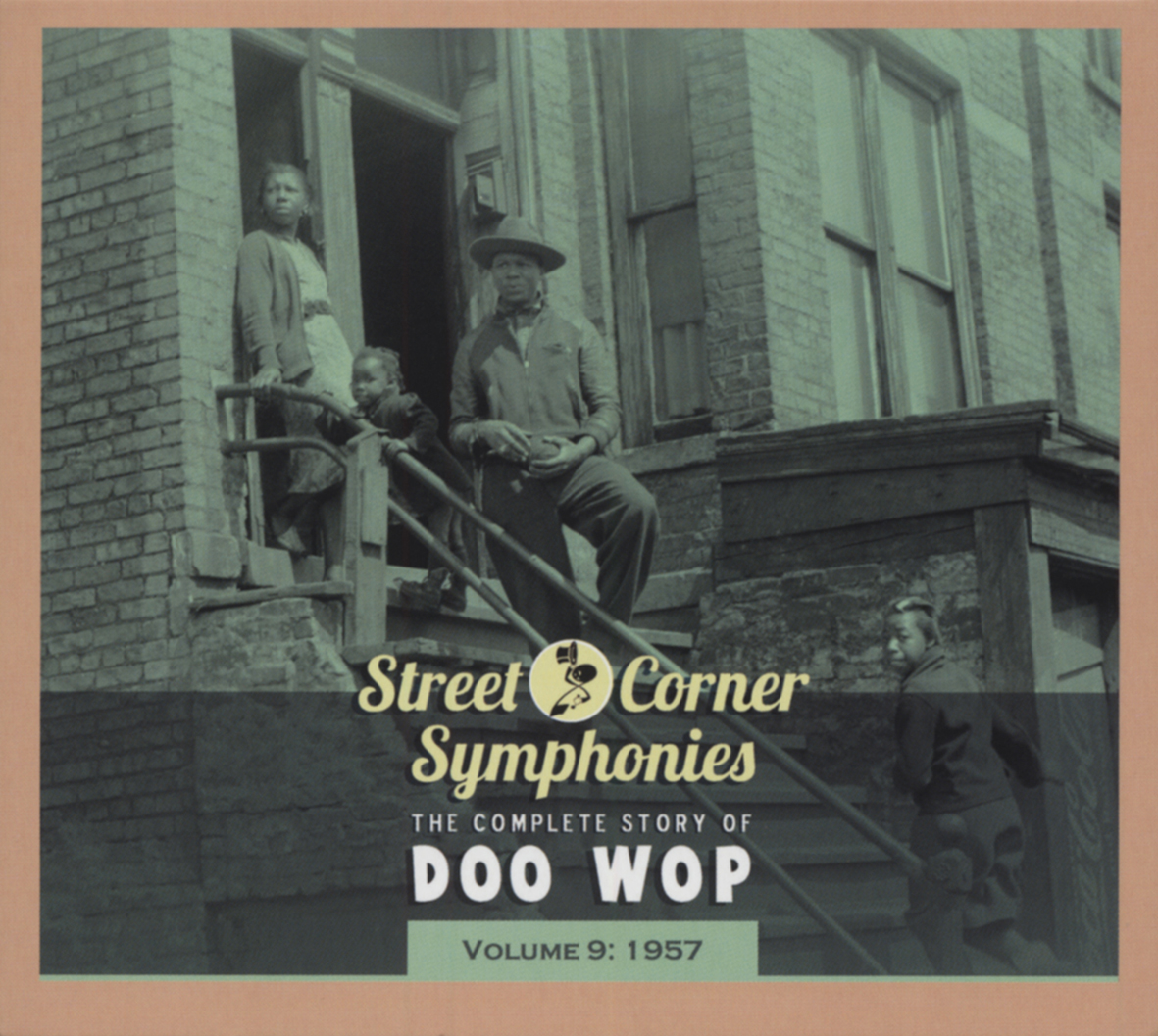 Little Joe Cook war ein zögerlicher Doo-Wopper. Aufgewachsen auf einer strengen Gospel-Diät, wollte er nicht zur weltlichen Musik übergehen, aus Angst, seine religiöse Mutter zu beleidigen. Ein beharrlicher A&R-Mann überzeugte ihn, den Wechsel vorzunehmen.
Geboren am 29. Dezember 1922 in Südphiladelphia, gründete Cook mit seinen Cousins eine Gospelgruppe, die sich zum The Evening Star Quartet entwickelte (Granat Mimms war ein späteres Mitglied). Sie machten ein paar 1949er 78er für das Apex-Logo von Ivin Ballen in Philly, bevor sie für die Acappella Say A Prayer For The Boys in Korea von 1953 zum übergeordneten Gotham-Label übergingen. Nebenbei pflegte Cook die weltlichen Thriller: Lead-Tenor Farris Hill, Tenor Richard Frazier, Bariton Donald Burnett und Bass Harry Pascle.
Columbia A&R-Mann Arnold Maxim hat The Thrillers 1956 bei einer Probe aufgespürt und einige Originale angefordert. Hill irrte sich bei einer ihrer Melodien; nachdem er gehört hatte, dass Joe ihn korrigiert hatte, bat Maxim ihn, das Lied zu leiten. Cook versuchte zu betteln, stimmte aber schließlich zu. Maxim rief Joe am nächsten Tag an und bat ihn, die Thriller an diesem Abend nach New York zu bringen; Cook war so pleite, dass er die Juwelen seiner Frau verpfändete, um ihren Fahrpreis zu bezahlen. Leroy Kirkland hörte sich ihre Songs an, damit er sie arrangieren konnte, und Joe und die Thriller kamen am 5. Oktober um 2 Uhr morgens zu ihrer Debütsession zurück.
Columbias OKeh-Tochtergesellschaft gab Cook's Springen Let's Do The Slop zuerst heraus, gepaart mit einer leidenschaftlichen Ballade, This I Know. Dann griff das Label zurück zu den anderen Tracks des Datums, Peanuts und Lilly Lou. Cook lieferte seine fröhlichen Erdnüsse in einem quietschenden Falsett, das nicht einmal in der Nähe seiner normalen Reichweite lag. Das Gimmick klickte: Peanuts knackte die Pop-Hitparade im September 1957 und stieg auf Platz 22 der'Billboard's''Best Seller'-Charts und auf Platz 23 der Top 100.
Die Gruppe wurde eifersüchtig und gespalten, aber OKeh umging ihre Abwesenheit bei Cook's nächstem OKeh-Ausflug, The Echoes Keep Calling Me, indem er ihn als Little Joe The Thriller bezeichnete. Cook sang den von Sam Cooke beeinflussten Balladen-Flip Lonesome in seiner natürlichen Stimme. OKeh blieb bis 1961 bei Joe, aber der Rest seiner 45er (einschließlich einer zweiteiligen Cherry, wo er die eine Seite in seiner normalen Tonlage und die andere in Falsett sang und ein Cover von Maurice Williams & The Zodiacs' Stay) vermied die Wellen. Eine Gruppe aus Dallas, Rick and the Keens, belebte Peanuts 1961 wieder und hatte einen #60 Pop-Verkäufer bei Smash, und Frankie Valli entfaltete sein Falsett auf einer'63er Version von seinen 4 Seasons.
Cook steckte weiter ab, machte 1963 Peanuts für Reprise neu und beschäftigte sich mit Soul für Bobby Robinson's Enjoy Label und Loma Records. Er pflegte eine weitere Gruppe unter seinem eigenen Dach: Die Sherrys waren seine Töchter Delthine und Dinell Cook, ihre Cousine Charlotte Butler und Delores Wylie. Ihre Tanznummer Pop Pop Pop Pop-Pie war ein #35 Pop-Hit auf Guyden in'62. Cook zog schließlich nach Boston und regierte jahrelang in der Cantab Lounge in Cambridge.
- Bill Dahl -
Various Street - Corner Symphonies 1957 Vol.9
Read more at: https://www.bear-family.de/various-street-corner-symphonies-1957-vol.9.html
Copyright © Bear Family Records
Bewertungen lesen, schreiben und diskutieren...
mehr
Kundenbewertungen für "I Love You For Sentimental Reasons b-w One More Time 7inch, 45rpm"
Bewertung schreiben
Bewertungen werden nach Überprüfung freigeschaltet.