Wer war/ist

Hank Locklin

? - CDs, Vinyl LPs, DVD und mehr
Hank Locklin
Please Help Me, I'm Falling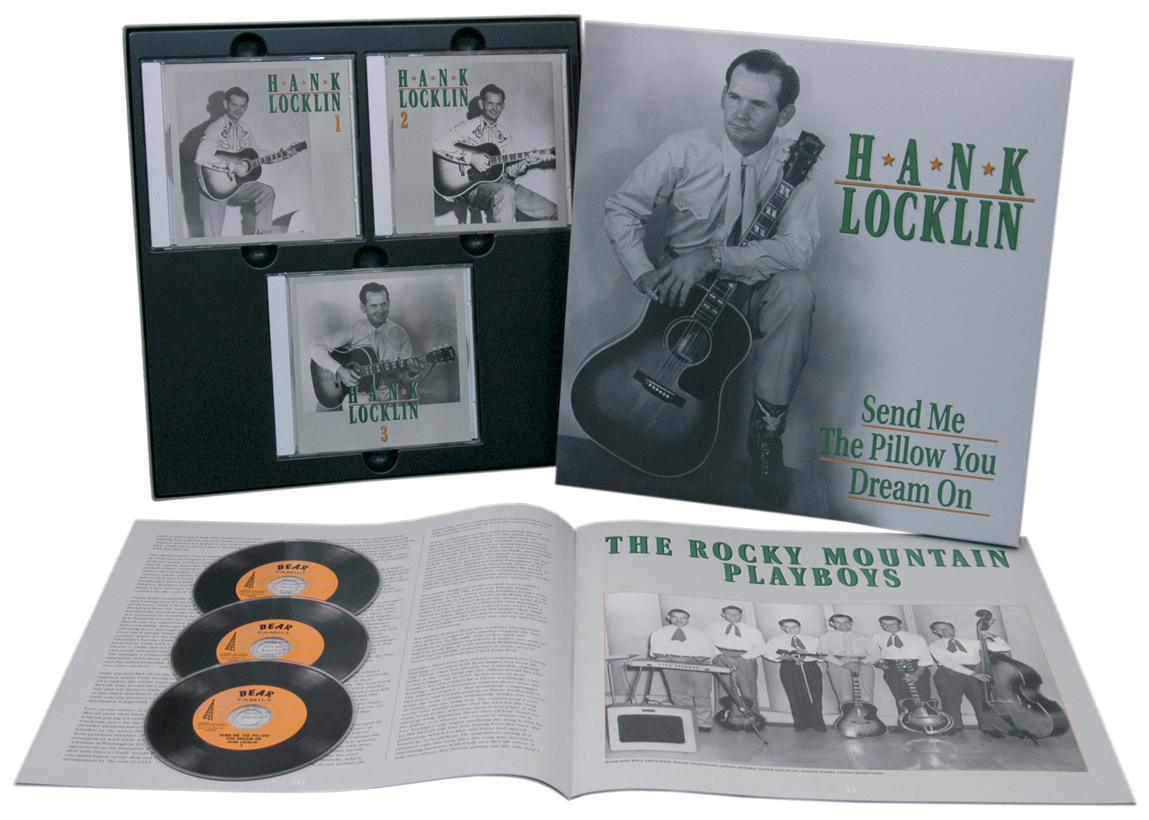 Don Robertson and Hal Blair were staff writers for Ross Jungnickel Music, the ASCAP affiliate of Jean and Julian Aberbach's Hill & Range Music. Usually, Blair wrote the words and Robertson set them to music, but they collaborated on the words to Please Help Me I'm Falling. "Don backed away from completing it," Blair told Dorothy Horstman. "because he realized he was writing his own story. I was immediately interested in working on it because I too was personally living the song. It's sincerely written and true and factual." Robertson sang and played piano on the demo. Working in Chicago years earlier, he'd noticed how country guitarists and fiddle players would slide into a note from the one beneath. "But most country piano players played in the honky tonk or rinky-tink style," said Robertson. "As time went on, my experiments evolved."
He demo'd his slip-note style for Sheb Wooley who asked him to play on an upcoming session, but Robertson refused, saying he wanted to save it for his own session. Instead, Robertson used his slip-note style on the demo of Please Help I'm Falling, and the song was presented to Jim Reeves, who didn't like it. Reeves' producer, Chet Atkins, then handed the song to Hank Locklin. "Chet was intrigued by my piano work," said Robertson, "and asked Floyd Cramer, his regular piano sideman, to learn the piano part from my demo." Hank Locklin hadn't seen a hit since 1958 when Atkins presented him with Please Help Me I'm Falling. In the studio, Locklin worked with Atkins' engineer, Bill Porter. "Hank had a kind of thin voice," Porter told John Rumble. "I thought the dynamics of his voice had to float free and be really up there. If I used the normal limiter setting, his high notes would be cut off, so I readjusted the limiter and was really skating on thin ice because I was getting close to saturating the tape. I think the technology enhanced the emotion." The song was recorded in a straight-up country style by Rose Maddox for Capitol less than three weeks after Locklin's session, and both were released more or less simultaneously. Locklin's pop-slanted record had the edge, and became the biggest hit of his career, spending 14 weeks at #1 on the country chart and peaking at #8 on the pop chart.
Hank Locklin Send Me The Pillow You Dream On (3-CD)
Read more at: https://www.bear-family.de/locklin-hank-send-me-the-pillow-you-dream-on-3-cd.html
Copyright © Bear Family Records
Für die Filterung wurden keine Ergebnisse gefunden!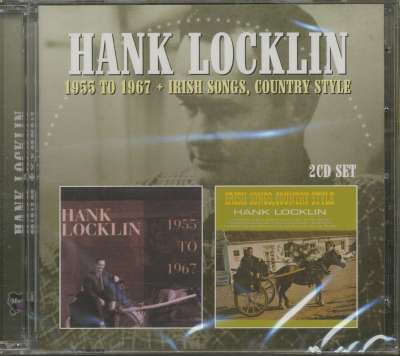 Hank Locklin: 1955 To 1967 - Irish Songs, Country Style (2-CD)
Art-Nr.: CDMRLL27


Sofort versandfertig, Lieferzeit** 1-3 Werktage
(Morello) 40 Tracks - Zwei 'RCA' CD- und LP-Alben von 1963 und 1999 auf zwei CDs.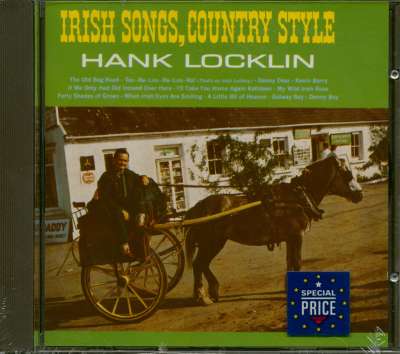 Hank Locklin: Irish Songs, Country Style (CD)
Art-Nr.: CDND89470


Sofort versandfertig, Lieferzeit** 1-3 Werktage
(RCA) 12 tracks 1964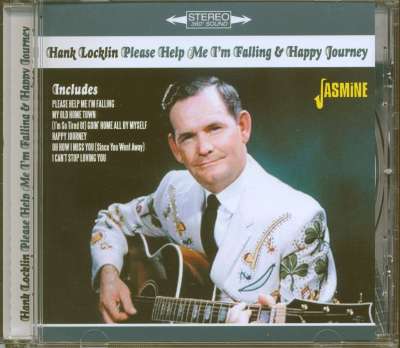 Hank Locklin: Please Help Me I'm Falling - Happy Journey (CD)
Art-Nr.: CDJAS3691


Artikel muss bestellt werden
(2016/Jasmine) 24 Tracks - Wiederveröffentlichung seiner beiden RCA Alben von 1960-61!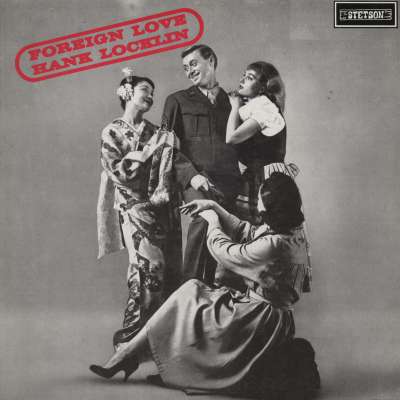 Hank Locklin: Foreign Love (Vinyl)
Art-Nr.: LPHAT3082


Artikel muss bestellt werden
(1980s/Stetson) 12 Tracks, rare Wiederveröffentlichung der seltenen original RCA Victor LP von 1958. Hank Locklin singt Songs aus aller Welt. - MM/Bear Family Records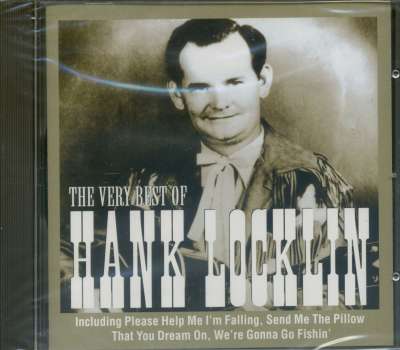 Hank Locklin: The Very Best Of Hank Locklin (CD)
Art-Nr.: CD305712


Dieser Artikel ist gestrichen und kann nicht mehr bestellt werden!
(Hallmark) 17 tracks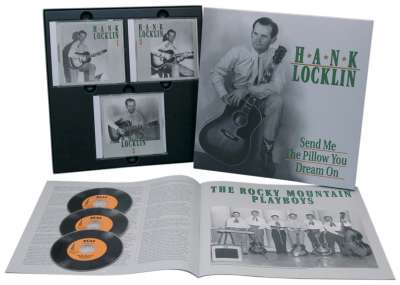 Hank Locklin: Send Me The Pillow You Dream On (3-CD)
Art-Nr.: BCD15953


Sofort versandfertig, Lieferzeit** 1-3 Werktage
3-CD Box (LP-Format) mit 32-seitigem Buch, 66 Einzeltitel. Spieldauer ca. 170 Minuten. Hank Locklins frühe Aufnahmen (1948-55), die meisten für das 4-Star Label, sind nie entsprechend gewürdigt worden. Es waren jene Jahre, in denen er in...