Wer war/ist

The Lonesome Pine Fiddlers

? - CDs, Vinyl LPs, DVD und mehr
The Lonesome Pine Fiddlers
Windy Mountain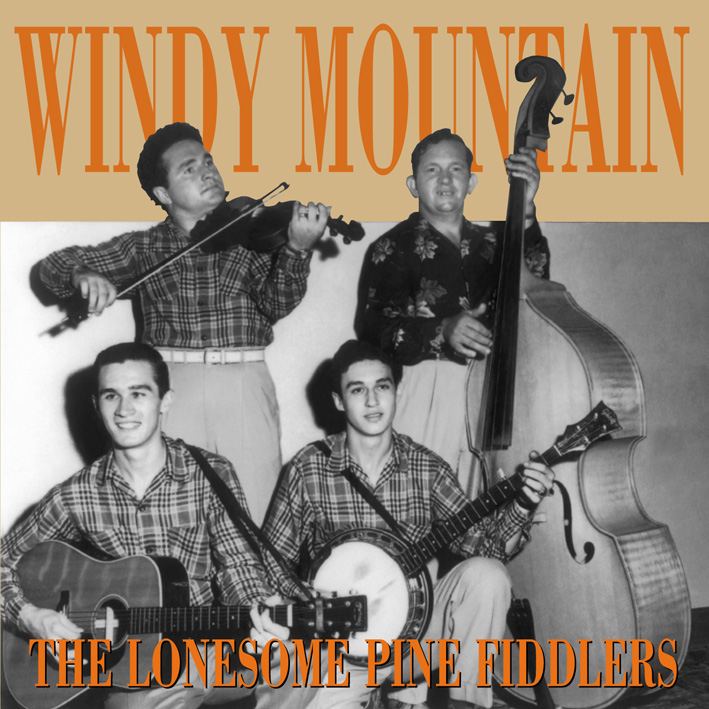 The Lonesome Pine Fiddlers band dates back to the late 1930s when bassist Ezra Cline formed a group with Curly Ray Cline on fiddle, Ned Cline on tenor banjo, and Gordon Jennings on guitar.The sound of the band through the 1940s resembled that of the Delmore Brothers and other similar duets of the era.
Over the next ten years, the personnel of the band changed, and in 1949 two key personnel were added which altered the sound of the Fiddlers to one of a more bluegrassy nature. Bobby Osborne was added on guitar and Larry Richardson was featured on five-string banjo. The Fiddlers' switch to bluegrass made them one of the first five or six bands to adopt the then-new Bill Monroe sound.
In March of 1950, after nearly twelve years together, the Fiddlers made their first recordings. They recorded four tunes for Cozy Records of Davis, West Virginia. Ironically, neither long-time Fiddler Curly Ray Cline nor his brother Charlie were in the band when these initial recordings were made. The lineup of the band consisted of Ezra Cline on bass, Bobby Osborne on guitar, Larry Richardson on banjo, and Ray Morgan on fiddle. The session was recorded at radio station WHIS in Bluefield, West Virginia. All four songs (Pain In My Heart, Lonesome Sad And Blue, Don't Forget Me, and Will I Meet Mother In Heaven) were written by Bobby Osborne and Larry Richardson. The three secular songs were duets which were performed by Bob and Larry while the semi-sacred mother song was a quartet which featured Larry Richardson picking lead guitar. One song from the session, Pain In My Heart, grew quite popular and was leased to Decca Records who issued it as a single, along with Lonesome Sad And Blue, on their Coral subsidiary label. Pain In My Heart was soon covered by Lester Flatt & Earl Scruggs who released it on Mercury.
In the summer of 1951, Bobby Osborne and Larry Richardson moved on to other musical ventures and Ezra Cline set about finding suitable replacements. Curly Ray Cline returned on fiddle and Charlie Cline was now playing three finger style banjo. Rounding out the band was a stunning lead singer by the name of Paul Williams. Charlie Cline's stay in the band was brief and he soon left to play fiddle with Bill Monroe. His replacement was a young banjo player named Ray Goins. It was the lineup of Ezra Cline, Curly Ray Cline, Paul Williams, Ray Goins, and a borrowed musician by the name of Charles Parker, who recorded next for RCA Victor Records.
According to Paul Williams, "We did an audition tape at WHIS and O.C. Young, he was the engineer, he kind of refined it a little bit. There was some fellow, the best I remember in Huntington or somewhere, that Ezra sent it to or played it for or something. They got us a contract for a session, which was four sides back then. They did well enough to where we got to do some more."
The first session for RCA Victor was recorded on May 14, 1952 in Nashville, Tennessee. The lineup of the Fiddlers was Paul Williams on guitar and lead and tenor vocals, Curly Ray Cline on fiddle, Ray Goins on banjo and lead vocals on the choruses, Charles Parker on mandolin, and Ezra Cline on bass. The material, for the most part, was new, original Lonesome Pine Fiddlers material. According to Paul Williams,"I wrote 'Nobody Cares' and 'You Broke Your Promise.' Now 'I'm Left Alone', I believe was one of the Cline boys. Charlie and Curly Ray had a cousin that was paralyzed or something and he had written several songs and I think 'You Left Me Alone,' if I'm not badly mistaken, was one of his. Mr. Sholes had sent us some (other) songs to work on about a month prior to the date."
Reflecting on his experiences of the first session, Paul Williams noted that "I was very young at the time, I was about sixteen or something. I was devastated when we went into the studio and saw all these microphones and the setup and everything. I was quite nervous and I remember the A&R director for RCA Victor was a very large man, Steve Sholes. He would sit up in a control room with a full view of the studio and he would peer out at you. He talked pretty abrupt and loud and he'd turn that mike on and holler 'Hold that! That ain't gonna work!' We were stopped quite frequently at the beginning of the session. You couldn't make any noise whatsoever, like a strap on an instrument or finger movement rubbing a string. It made a humongous sound when they played it back to you. After we calmed down and sung one of the songs, we were quite tired of it! We kind of got to where we raced through it pretty quick. We did our session in about three hours or so."
The Fiddlers' second session for RCA Victor was on October 19, 1952, and, like the first session, it was recorded in Nashville. The personnel, as well, remained the same. One of the Fiddlers' best selling songs was recorded at this session. The song, My Brown-Eyed Darling, was co-written by Ezra Cline's daughter and Paul Williams. It was written as a tribute to her fiance, Bobby Osborne, who was then in the U.S. Marines. According to Paul Williams, "'My Brown-Eyed Darling' was on a lot of juke boxes. I remember other guys later on in life would tell me that they'd be in truck stops and places and that that record was on a lot of juke boxes, and they would play it. It got a lot of play. According to the reports we got, 'Dirty Dishes Blues' and 'My Brown-Eyed Darling', those two played the most at that time." You Left Me To Cry is also credited to Paul Williams while That's Why You Left Me Blue and I'll Never Make You Blue are credited to Curly Ray and Charlie Cline.
During 1952 and the time of the first two RCA Victor sessions, the Fiddlers were working out of Bluefield, West Virginia, and were featured regularly over radio station WHIS. Paul Williams remembers that they were "on twice a day, six days a week. We were sponsored by a little market, we came on early of a morning. Best I remember it was Ramsey's Market in Bluefield that sponsored us. Then we was back around the noon hour. We did do some PI work, not much. It was mostly sponsored."
LONESOME PINE FIDDLERS Windy Mountain
Read more at: https://www.bear-family.com/lonesome-pine-fiddlers-windy-mountain.html
Copyright © Bear Family Records
Copyright © Bear Family Records® Alle Rechte vorbehalten. Nachdruck, auch auszugsweise, oder jede andere Art der Wiedergabe, einschließlich Aufnahme in elektronische Datenbanken und Vervielfältigung auf Datenträgern, in deutscher oder jeder anderen Sprache nur mit schriftlicher Genehmigung der Bear Family Records® GmbH.
Weitere Informationen zu The Lonesome Pine Fiddlers auf de.Wikipedia.org
Für die Filterung wurden keine Ergebnisse gefunden!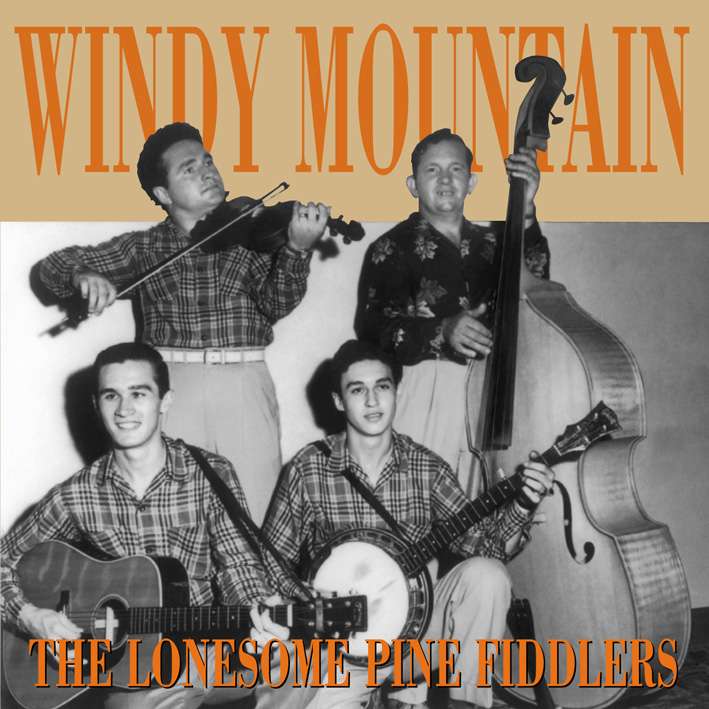 LONESOME PINE FIDDLERS: Windy Mountain
Art-Nr.: BCD16351


Dieser Artikel ist gestrichen und kann nicht mehr bestellt werden!
1-CD mit 20-seitigem Booklet, 26 Einzeltitel. Spieldauer ca. 62 Minuten. Bluegrass ist wieder voll im Trend, und Bear Family hat diese Musik schon wiederveröffentlicht, als sich sonst niemand darum kümmerte. Diese CD erschien bereits...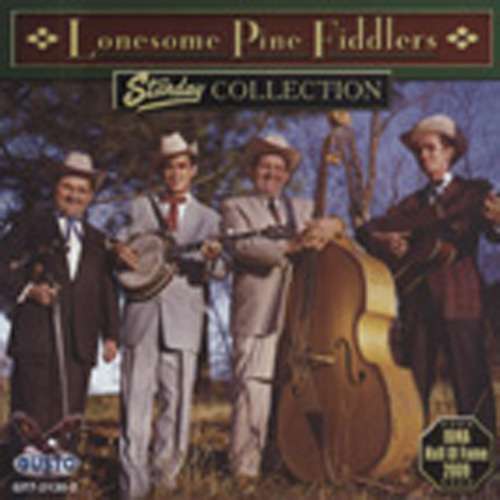 LONESOME PINE FIDDLERS: Starday Collection
Art-Nr.: CDGT2130


Artikel muss bestellt werden
(2009/GUSTO) 14 tracks (Starday SLP 222)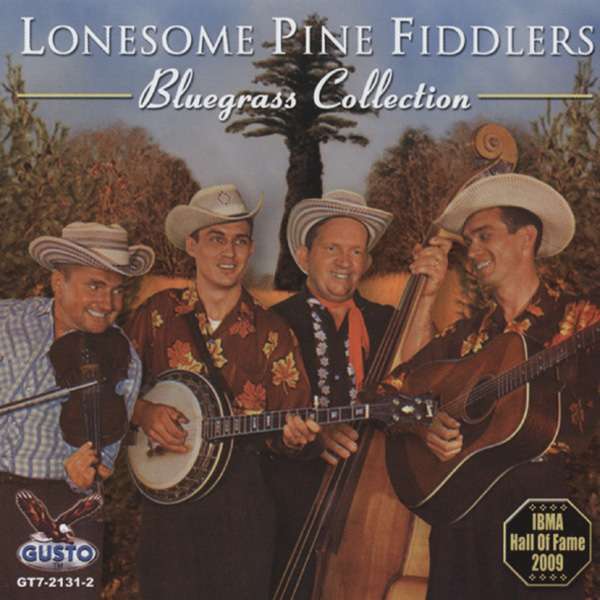 LONESOME PINE FIDDLERS: Bluegrass Collection
Art-Nr.: CDGT2131


Artikel muss bestellt werden
(2009/GUSTO) 14 tracks (Starday SLP 155)