Wer war/ist

Barbara Lynn

? - CDs, Vinyl LPs, DVD und mehr
Barbara Lynn
Oh! Baby (We Got A Good Thing Goin')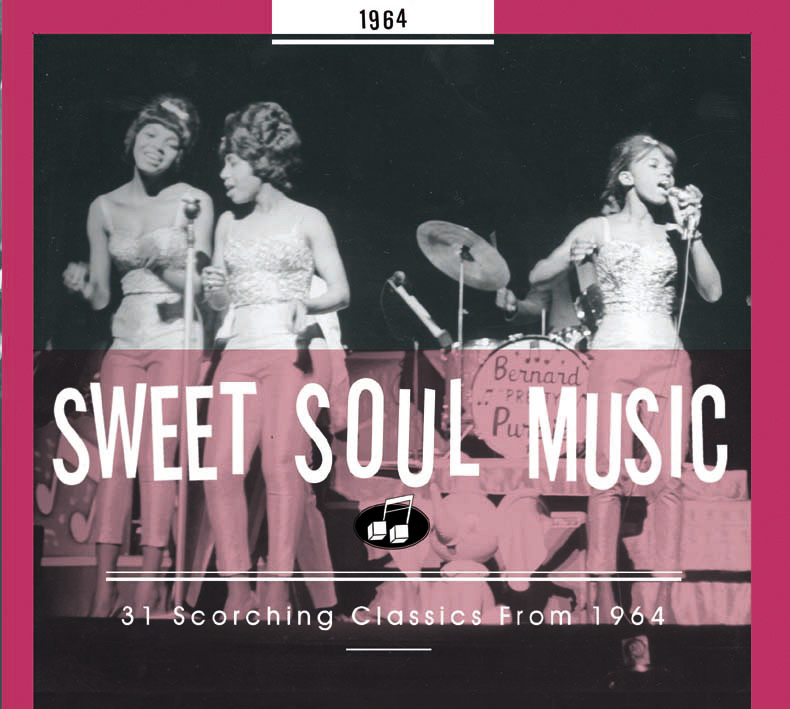 Barbara Lynn
Oh! Baby (We Got A Good Thing Goin')
Female singers who played guitar were all but unheard of on the R&B scene, let alone a southpaw. But that's what Barbara Lynn brought to the table. Born January 16, 1942 in Beaumont, Texas, Barbara Lynn Ozen was raised around the blues and got started playing young. "I'd have had to be about 12, 13," she says. "I was already writing too, at an early age--writing poems, setting them to music." Her initial fret activities came on a different axe. "My mother went out and bought me an Arthur Godfrey ukulele," says Barbara. "I think it was $10.95." Lynn's influences ranged from Gatemouth Brown and Ruth Brown to Etta James and Brenda Lee—and, of course, the King. "I had this girl group that I named Bobbie Lynn & The Idols," she says. "We were doing some of Elvis' stuff, like 'Jailhouse Rock,' 'Don't Be Cruel.'"
Swamp pop singer Joe Barry played a big role in Barbara's discovery. "Joe heard about this young black girl playing across the state line at a place called the Palomino Lounge," she says. "He talked to me and told me that his manager's name was Huey Meaux. And he went back and told Huey, and Huey drove to Beaumont, Texas, and talked to my mother and father and got their permission to record me." Meaux took Lynn to Cosimo Matassa's New Orleans studio and cut her plaintive original You'll Lose A Good Thing. "It was a true story. I was going with this guy, and we had a little spat like most people do. I told him, 'If you lose me, you're gonna lose a good thing!'"
With Meaux at the board, Lynn encored with Second Fiddle Girl, You're Gonna Need Me, a recasting of Elvis's Don't Be Cruel, and the love triangle lament (I Cried) At Laura's Wedding before the rocking Oh! Baby (We Got A Good Thing Goin') made a #69 pop impression. More people know the tune today because it was covered on 'The Rolling Stones, Now!' "Huey called me one evening and told me that he had someone that wanted to speak to me," says Barbara. "And it was Mick Jagger. 'God, The Rolling Stones want to talk to me?' (Huey) said, 'Yeah, doll, I think they want to do one of your songs!' I said, 'Oh, great!' And Mick talked to me, and he said, 'Yeah, Barbara, we would like to do "Oh! Baby (We Got A Good Thing Goin')," with your permission, of course.' I said, 'You've got it!'"
After a long and successful run on Jamie, Meaux moved Lynn to his own Tribe logo for the 1966 hit You Left The Water Running before she signed with Atlantic for the solid-selling This Is The Thanks I Get in '68 and 1971's (Until Then) I'll Suffer. She still wickedly wields her left-handed guitar, and Oh! Baby is one of her live staples.
- Bill Dahl -
Various - Sweet Soul Music
31 Scorching Classics From 1964

Read more at: https://www.bear-family.de/various-sweet-soul-music-31-scorching-classics-from-1964.html
Copyright © Bear Family Records
Copyright © Bear Family Records® Alle Rechte vorbehalten. Nachdruck, auch auszugsweise, oder jede andere Art der Wiedergabe, einschließlich Aufnahme in elektronische Datenbanken und Vervielfältigung auf Datenträgern, in deutscher oder jeder anderen Sprache nur mit schriftlicher Genehmigung der Bear Family Records® GmbH.
Für die Filterung wurden keine Ergebnisse gefunden!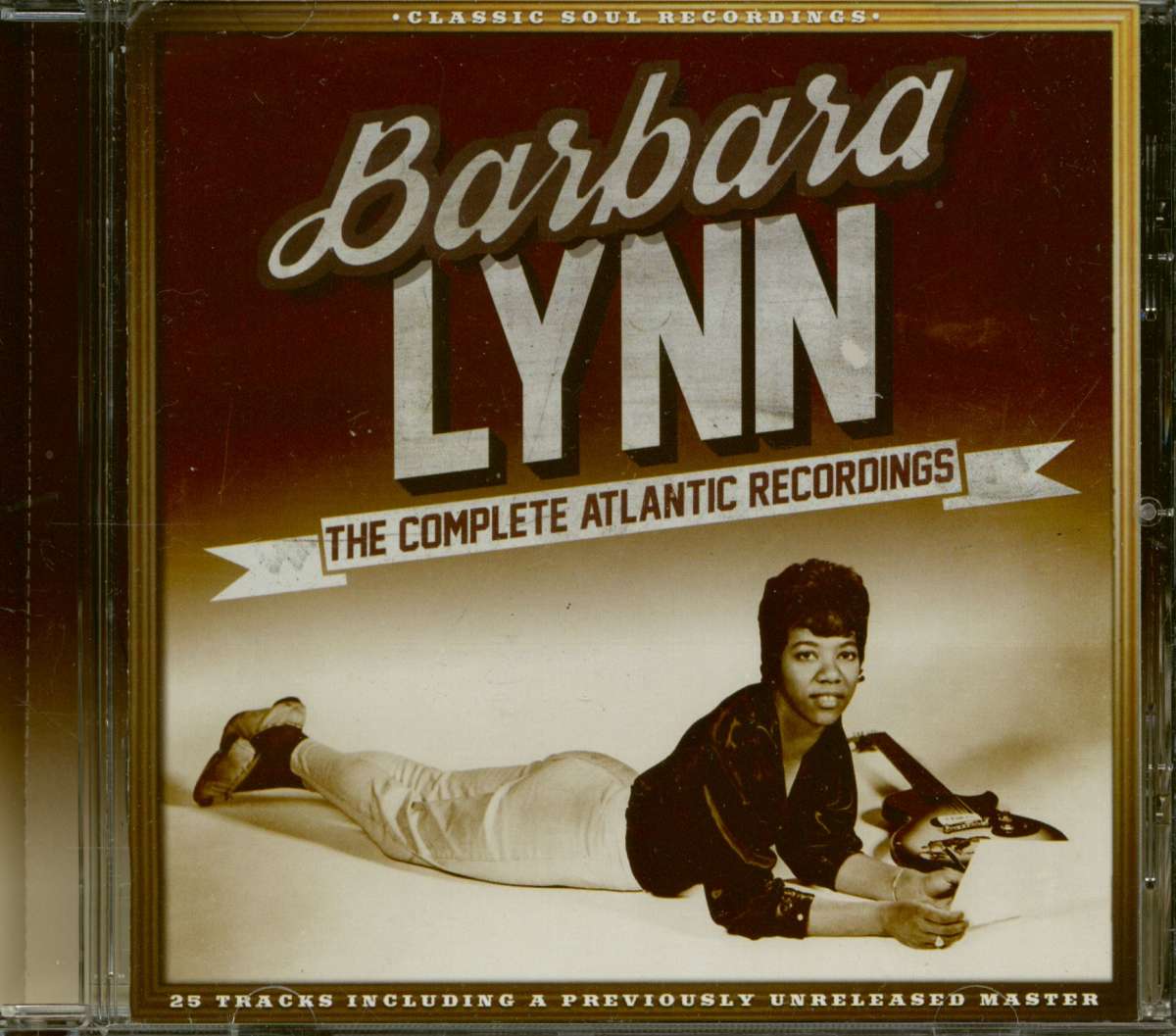 Barbara Lynn: The Complete Atlantic Recordings (CD)
Art-Nr.: CDRGM0297


nur noch 1 verfügbar
Sofort versandfertig, Lieferzeit** 1-3 Werktage
(Real Gone Music) 25 Tracks (66:19) Barbara Lynn kommt gebürtig aus Beaumont, Texas und nahm zwischen 1967 und 1972 für Atlantic die 25 Tracks auf, die auf dieser CD enthalten sind. Darunter befindet sich der bisher unveröffentlichte...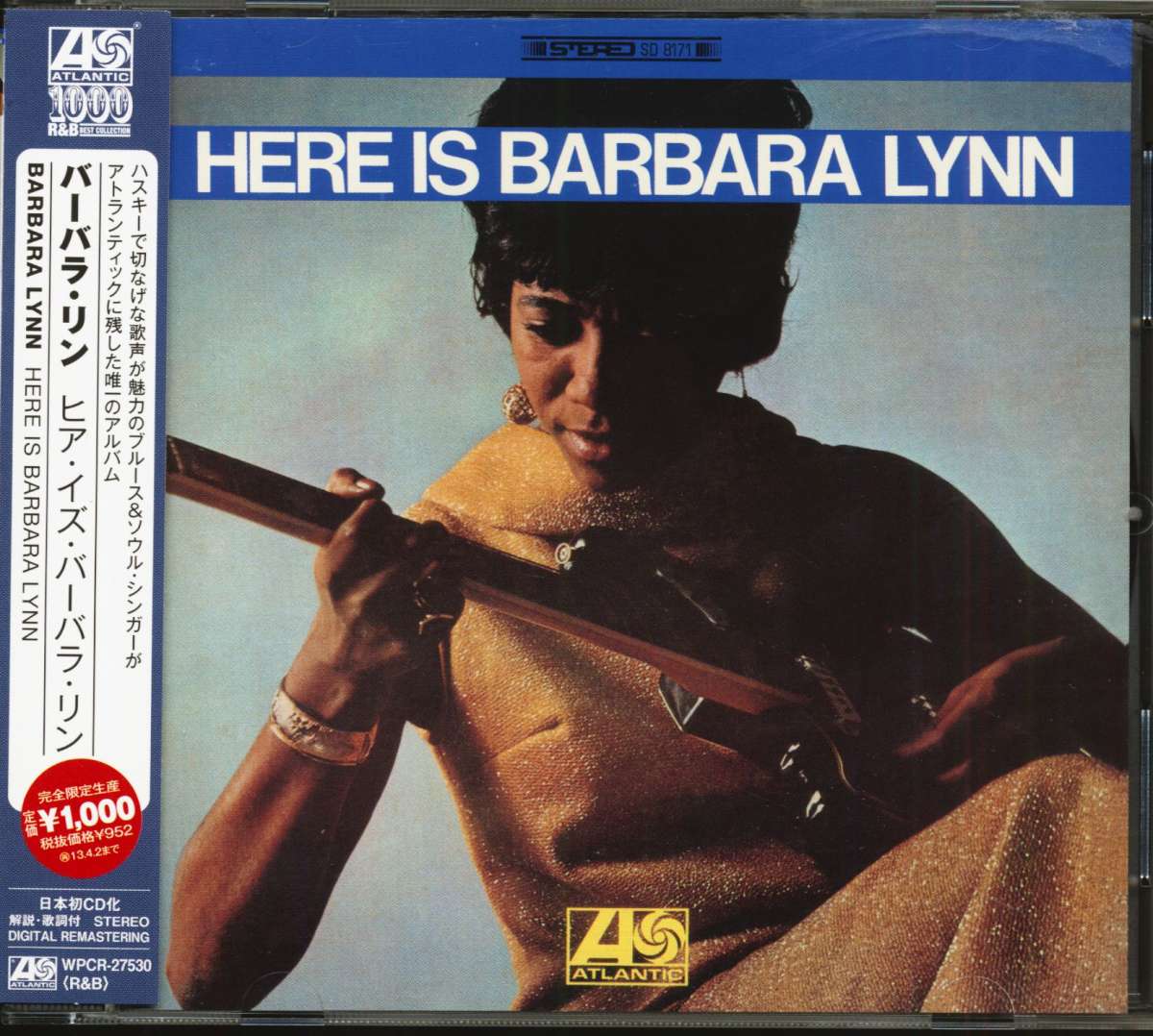 Barbara Lynn: Here Is Barbara Lynn (CD, Japan)
Art-Nr.: CDATL6255


Artikel muss bestellt werden
(Atlantic Japan) 12 Tracks (30:21) - Japan CD Neuauflage des original Atlantic Albums von 1968! Tracks aufgenommen 1961-1968!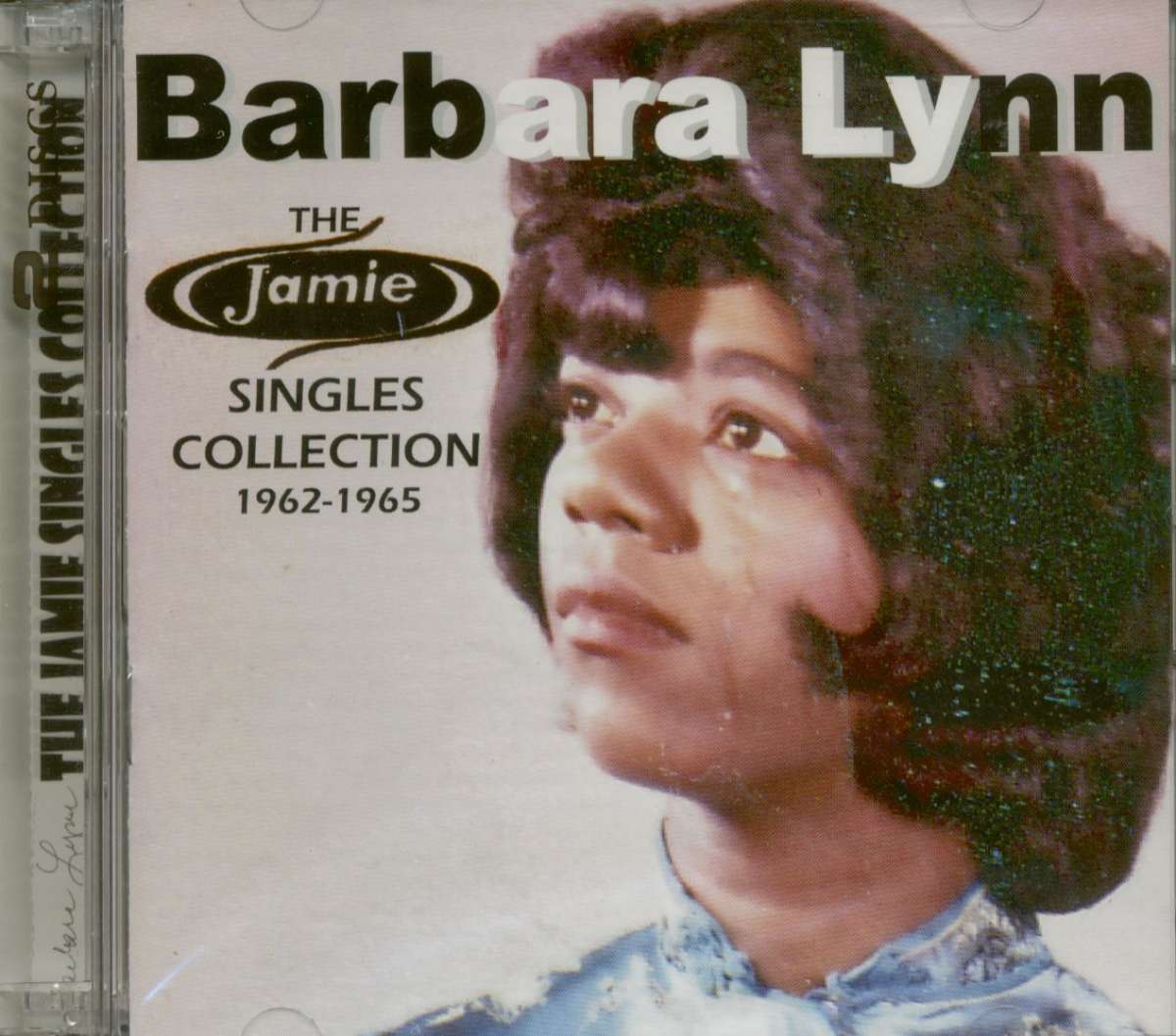 Barbara Lynn: The Jamie Singles Collection 1962-65 (2-CD)
Art-Nr.: CDJAMIE3906


Dieser Artikel ist gestrichen und kann nicht mehr bestellt werden!
(2008/JAMIE) 32 tracks with 8 page booklet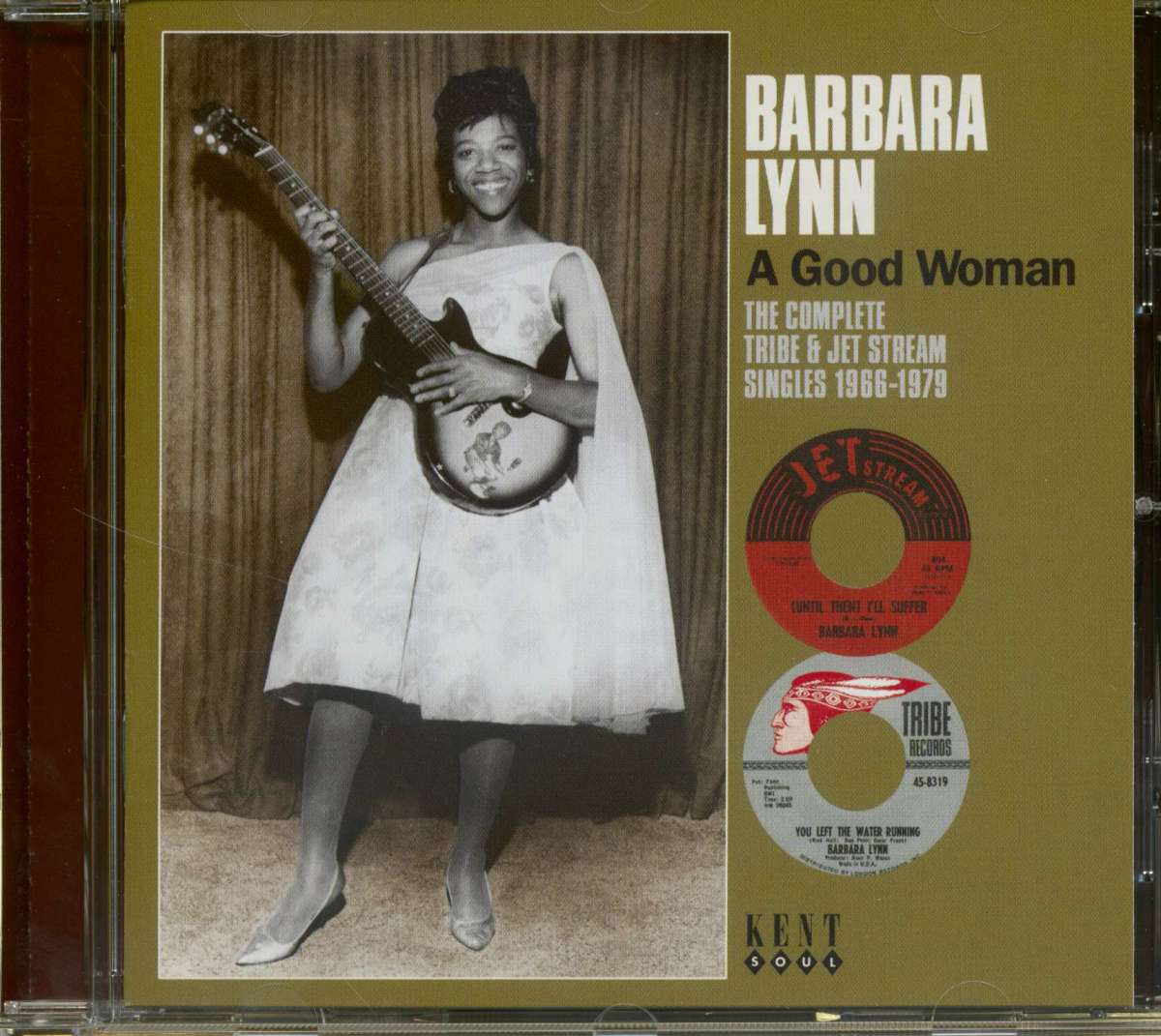 Barbara Lynn: A Good Woman - Compl.Tribe & Jet Stream 66-79 (CD)
Art-Nr.: CDKEND362


Artikel muss bestellt werden
(1966-79'Tribe/Jet Stream')(60:57/24) It's a long journey from London to Fleetwood in Lancashire, but I felt it would be worth it. Barbara Lynn, one of my favourite soul stars, 38 years into her recording career, was booked to play her...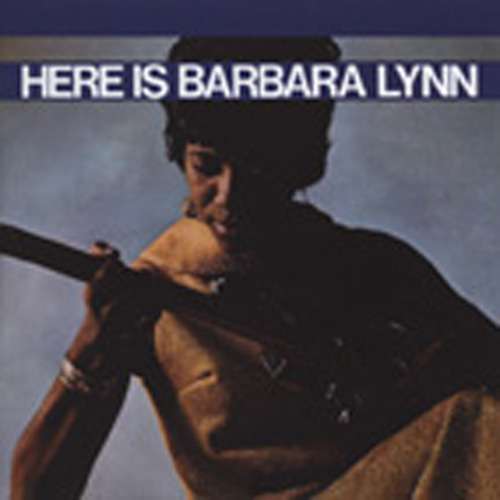 Barbara Lynn: Here Is Barbara Lynn
Art-Nr.: CDWTR239


Artikel muss bestellt werden
(2009/WATER) 12 tracks 1968, producded by Huey P. Meaux.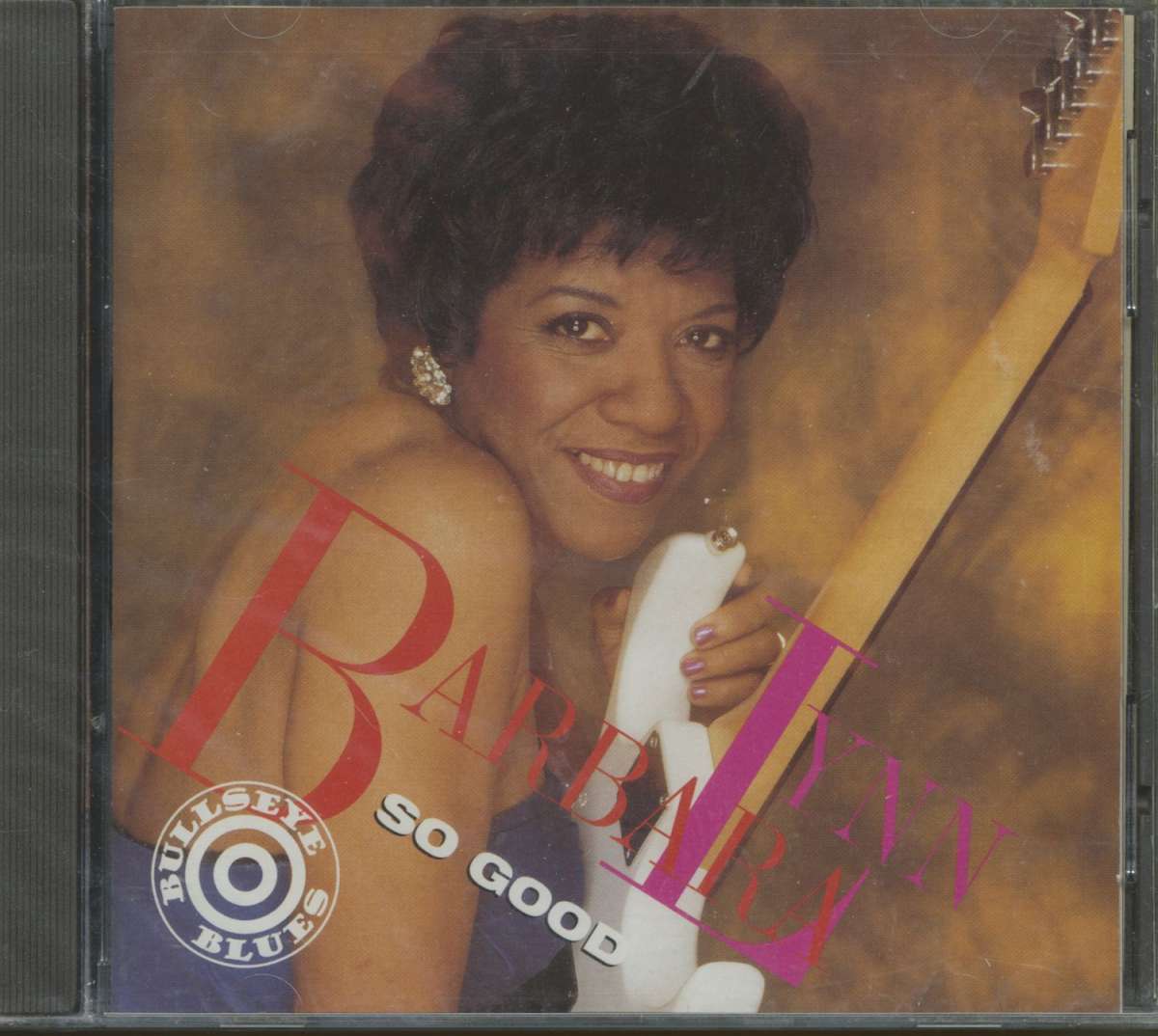 Barbara Lynn: So Good (cut-out CD)
Art-Nr.: CDXBB9540


Dieser Artikel ist gestrichen und kann nicht mehr bestellt werden!
(1993 'Bullseye Blues') (44:55/10)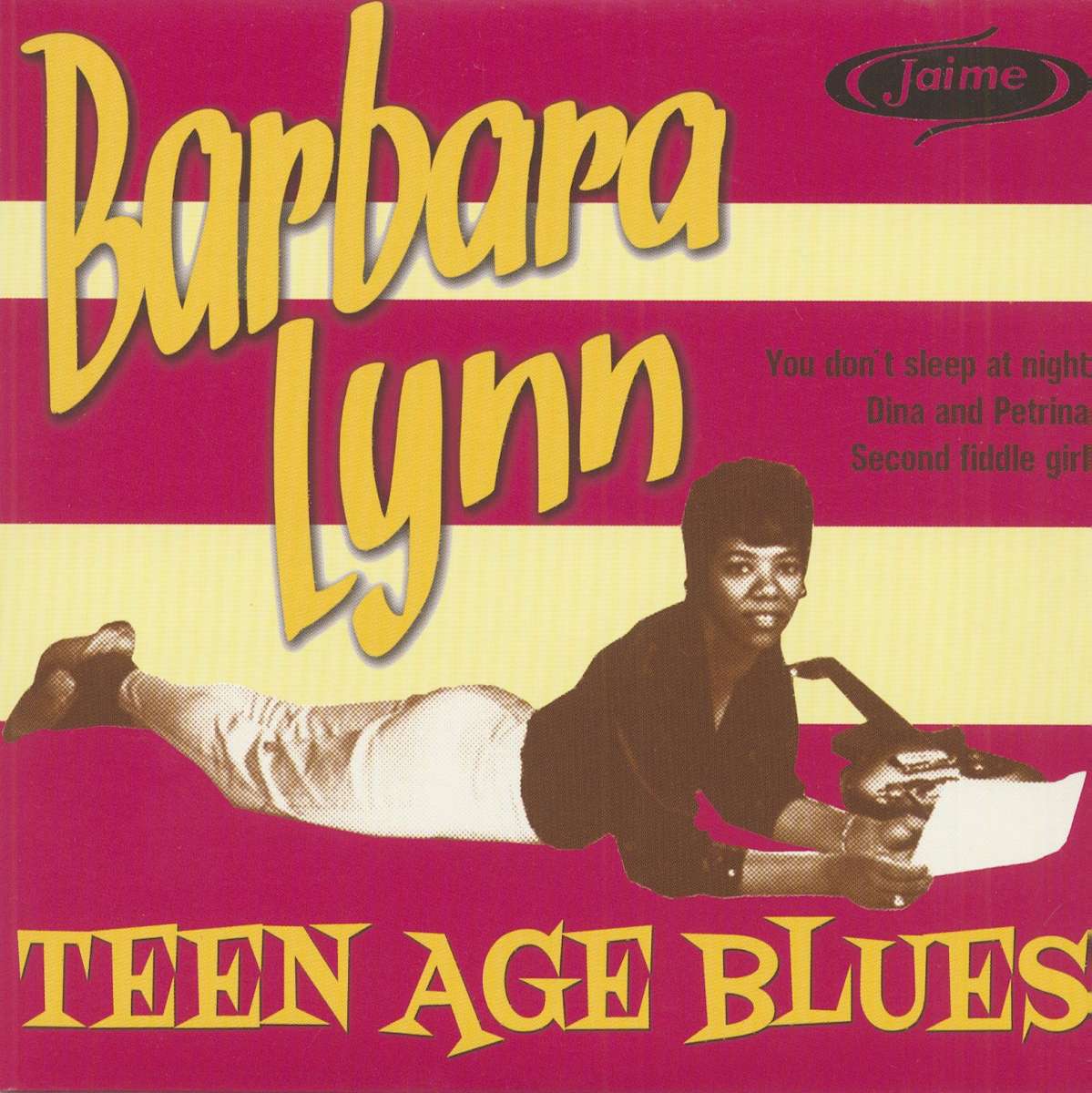 Barbara Lynn: Teenage Blues 7inch, 45rpm, PS, EP
Art-Nr.: 45JAIME81198


Artikel muss bestellt werden
(2013/JAMIE) New rockin' four track R&B EP - crossover - new breed - soul masters!