Der Artikel wurde erfolgreich hinzugefügt.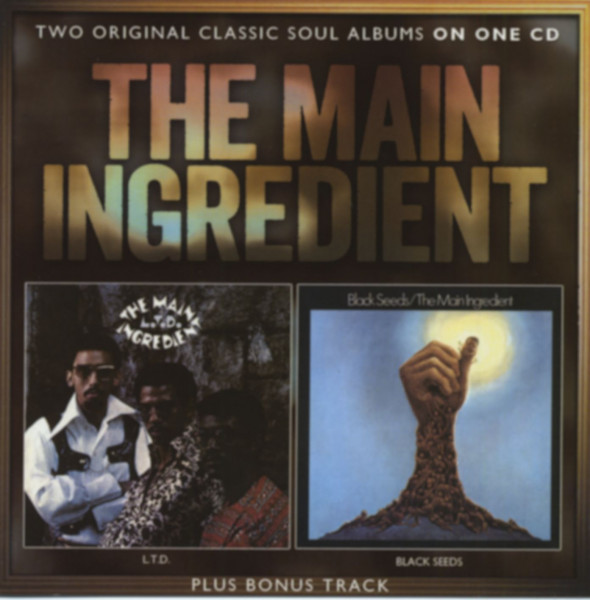 Benachrichtigen Sie mich, sobald der Artikel lieferbar ist.
inkl. MwSt. / zzgl. Versandkosten
Artikel derzeit nicht verfügbar, Lieferfristen von bis zu 2-3 Wochen sind zu erwarten. (soweit verfügbar beim Lieferanten - kann schneller gehen, manchmal aber leider auch nicht)
Artikel-Nr.:

CDRGM0344

Gewicht in Kg.:

0.1
(2015/Real Gone) 22 Tracks
mehr
The Main Ingredient: L.T.D. - Black Seeds
(2015/Real Gone) 22 Tracks
Artikeleigenschaften von

The Main Ingredient: L.T.D. - Black Seeds
Albumtitel:

L.T.D. - Black Seeds

Genre

R&B, Soul

Artikelart

CD

EAN:

0848064003441

Gewicht in Kg:

0.1
Main Ingredient, The - L.T.D. - Black Seeds

CD 1
01
Can't Stand Your Love
02
You've Been My Inspiration
03
I Was Born To Lose
04
Magic Shoes
05
By The Time I Get To Phoenix/Wichita Lineman
06
Brotherly Love
07
The Girl I Left Behind
08
Life Won't Be The Same (Without You)
09
Una Bella Melodia Braziliania
10
Get Back
11
Psychedelic Ride
12
Black Seed Keep On Growing
13
I'm Leaving This Time
14
Movin' On
15
Baby Change Your Mind
16
Another Day Has Come
17
You Ain't Got It No Way
18
I've Fallen For You
19
Don't Wonder Why
20
Just Say It Again
21
It's So Sweet (Loving You)
22
Why Can't We All Unite
The Main Ingredient Everybody Plays The Fool The Main Ingredient Everybody Plays The...
mehr
"The Main Ingredient"
The Main Ingredient
Everybody Plays The Fool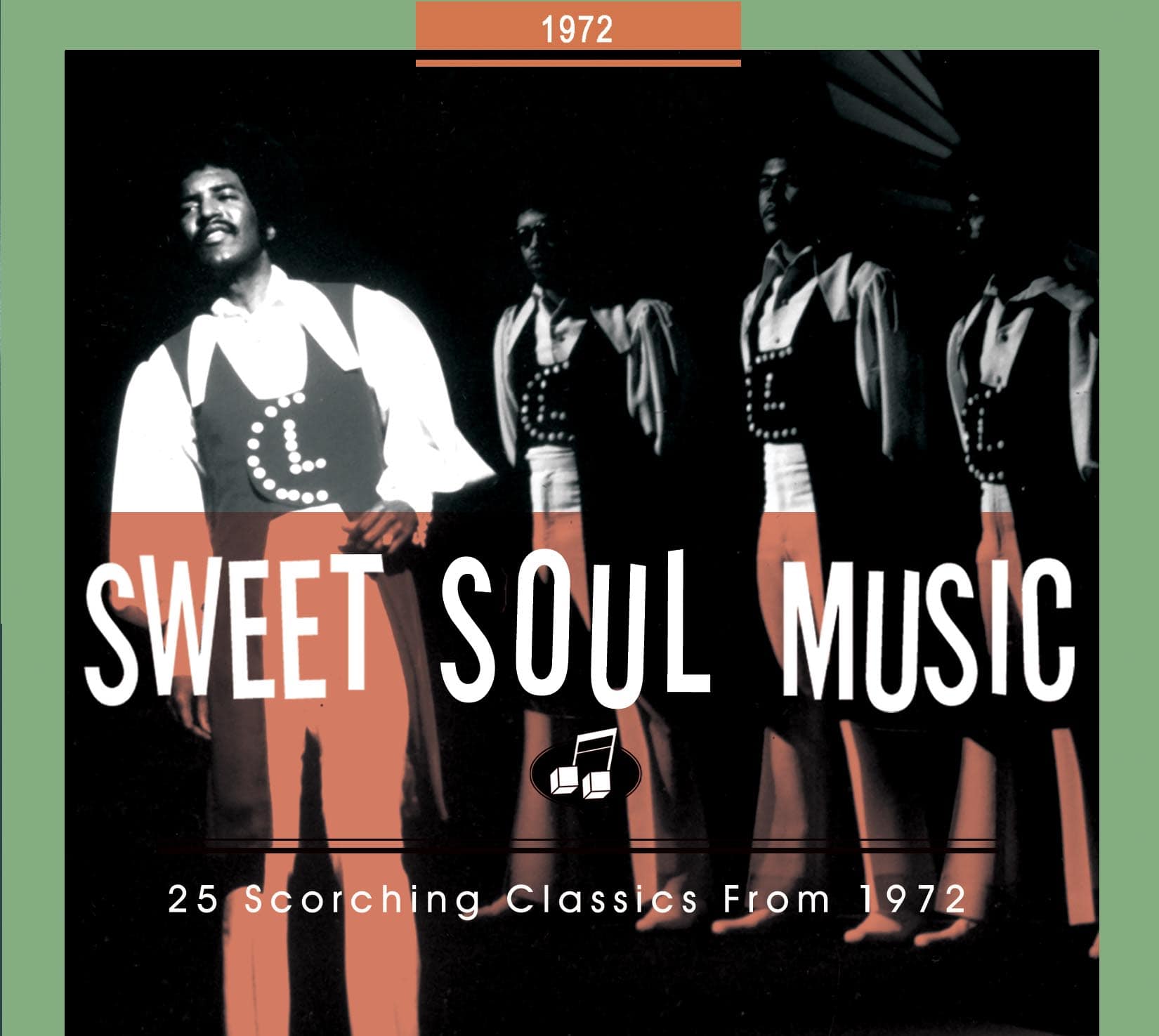 The Main Ingredient
Everybody Plays The Fool
The tragedy of losing a member to leukemia didn't stop The Main Ingredient from scoring their biggest hit of all the next year.
The original lineup coalesced in Harlem. Indianapolis-born Donald McPherson, their primary lead, was born July 9, 1941. Tony Silvester, born October 7, 1941, came all the way from Colon, Panama. Luther Simmons was a native New Yorker, born September 9, 1942. They initially called themselves The Poets, waxing Merry Christmas Baby for Jerry Leiber and Mike Stoller's Red Bird label in 1965. By '67, the trio, now known as The Insiders, was signed to RCA Victor, where they wrote If You Had A Heart for themselves. One more name change the following year to The Main Ingredient (reportedly adapted from a phrase on a Coke bottle) and they were good to go.
After a long spell of trying, the trio finally cracked the R&B hit parade in 1970 for RCA with You've Been My Inspiration, another group-generated theme. A revival of The Impressions' I'm So Proud made a #13 R&B impact for them in the first weeks of '71. That was the year that The Main Ingredient broke big with the brooding, exquisitely orchestrated (by Bert De Coteaux) Spinning Around (I Must Be Falling In Love), a #7 R&B smash that spring. Black Seeds Keep On Growing did well for them that autumn, but celebrating likely wasn't a priority. McPherson died July 4, 1971, leaving a big hole in The Main Ingredient.
Cuba Gooding, Sr. came to the rescue, sliding into the spotlight with the trio as though he'd been there all along. Born April 27, 1944 in New York City, Gooding was on board in time to shine on his new group's top seller of all. Everybody Plays The Fool, a #2 R&B/#3 pop blockbuster that went gold, retained the services of arranger/conductor De Coteaux and producer Winston 'Buzzy' Willis, an ex-member of the doo-wopping Solitaires. They created a classy backdrop for Cuba, Tony, and Luther (the song's writers included veteran tunesmith Rudy Clark of Good Lovin' fame and J.R. Bailey, formerly of The Cadillacs).
The trio was producing itself when they went gold again in 1974 with Just Don't Want To Be Lonely. They posted more Top Ten R&B entries with Happiness Is Just Around The Bend later that year and 1975's Rolling Down A Mountainside. Gooding left in '78, though they reformed and resigned with RCA in '80. 'Panama' Silvester died November 26, 2006, but Cuba still fronts a new Main Ingredient. His son, Cuba Gooding, Jr., found his own path to fame as a film actor.
- Bill Dahl -
Bewertungen lesen, schreiben und diskutieren...
mehr
Kundenbewertungen für "L.T.D. - Black Seeds"
Bewertung schreiben
Bewertungen werden nach Überprüfung freigeschaltet.
Weitere Artikel von The Main Ingredient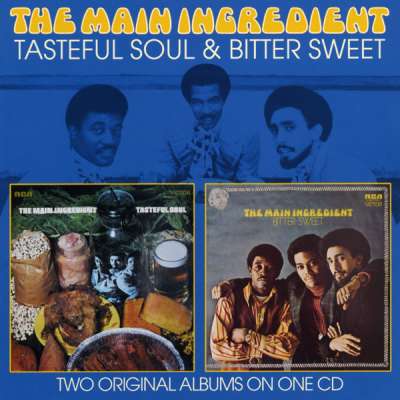 The Main Ingredient: Tasteful Soul (1970) & Bitter Sweet (1971)
Art-Nr.: CDSBIRD0027


Artikel muss bestellt werden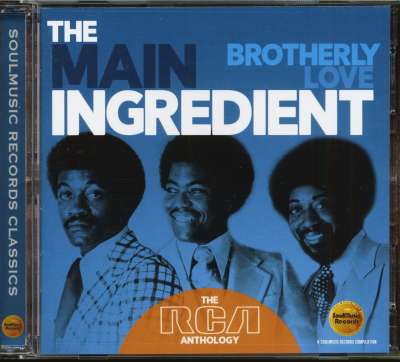 The Main Ingredient: Brotherly Love - The RCA Anthology (2-CD)
Art-Nr.: CDSMCR5167


Sofort versandfertig, Lieferzeit** 1-3 Werktage