Wer war/ist

The McGuire Sisters

? - CDs, Vinyl LPs, DVD und mehr
McGuire Sisters
Sincerely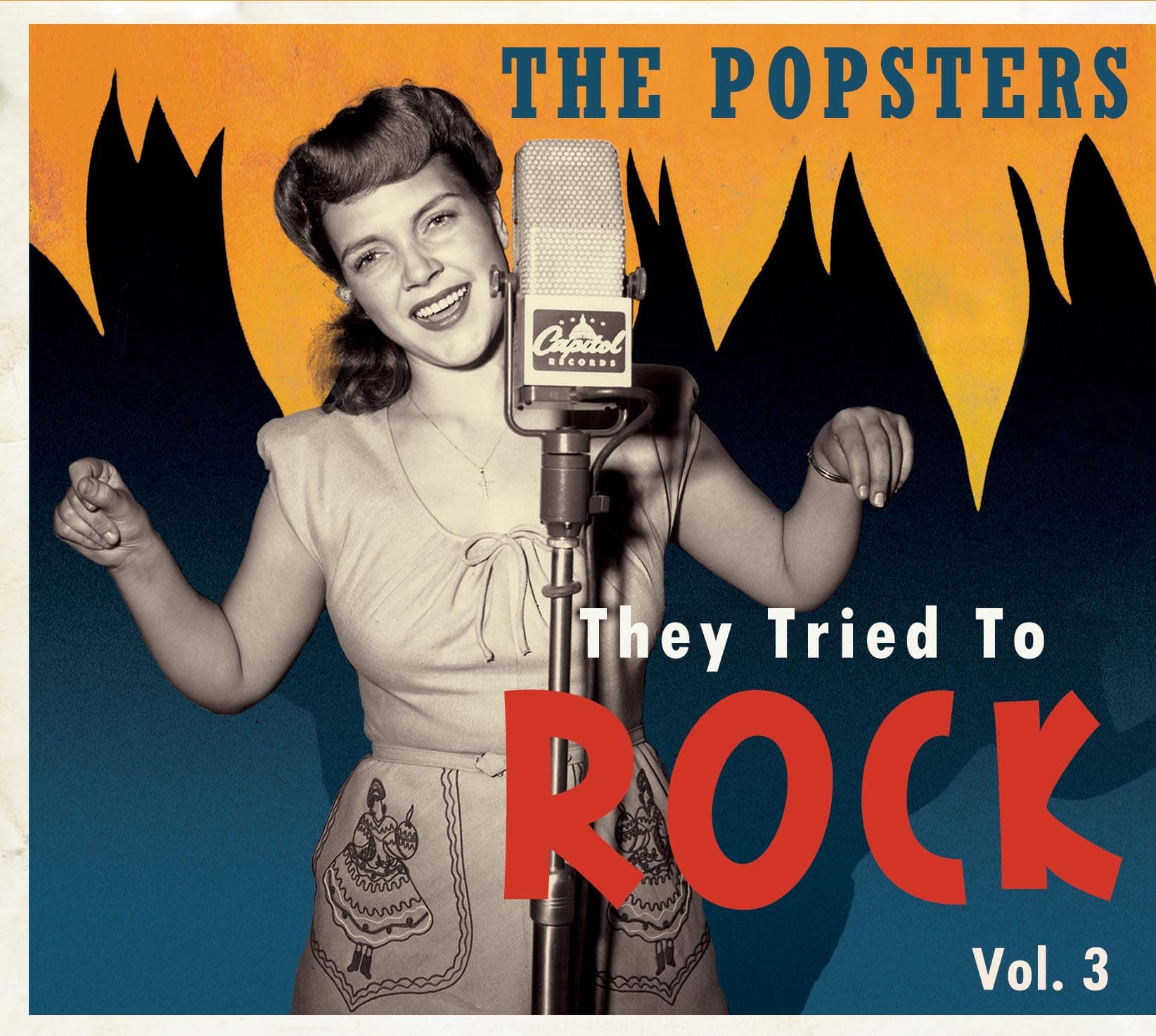 The doo-wop classic Sincerely, written by Harvey Fuqua and his 'co-writer,' influential rock 'n' roll disc-jockey Alan Freed, was originally recorded for the independent Chess Records label by the Moonglows, who scored a # 1 R&B Jukebox hit with the tune in 1954. The record spent twenty weeks on the R&B chart, making the Moonglows, the Chess brothers and Alan Freed very happy guys.
Even better, Phil Chess found himself on the same plane as the McGuire Sisters and their manager while on a sales trip. He let the sisters and their manager know that he had a song they might be interested in. They ended up at the same hotel in Detroit where Phil managed to get a copy of Sincerely up to the sisters' room. The gals loved the song and, perhaps inspired by the success of their #7 mid-1954 cover of the Spaniels' doo-wop number, Goodnight, Sweetheart, Goodnight, recorded Sincerely in November 1954, taking it to the top of the charts where it sat at #1 for ten weeks in early 1955.
Orchestra leader Dick Jacobs stays out of the way of the McGuires on their recording of Sincerely, lightly sketching in the Moonglows' bass vocal part for the male background singers, adding some colour by using a few light string flourishes here and there. The McGuires do their solid Andrew Sisters-inspired close-harmony thing with one of the sisters taking the occasional solo line, including all of the last bridge. It's an excellent pop performance, ushering R&B and doo-wop into mainstream American popular music. As well, the Chess brothers learned the value of a copyright.
Various The Popsters - They Tried To Rock Vol.3
Read more at: https://www.bear-family.com/various-the-popsters-they-tried-to-rock-vol.3.html
Copyright © Bear Family Records
Copyright © Bear Family Records® Alle Rechte vorbehalten. Nachdruck, auch auszugsweise, oder jede andere Art der Wiedergabe, einschließlich Aufnahme in elektronische Datenbanken und Vervielfältigung auf Datenträgern, in deutscher oder jeder anderen Sprache nur mit schriftlicher Genehmigung der Bear Family Records® GmbH.
Weitere Informationen zu The McGuire Sisters auf de.Wikipedia.org
Für die Filterung wurden keine Ergebnisse gefunden!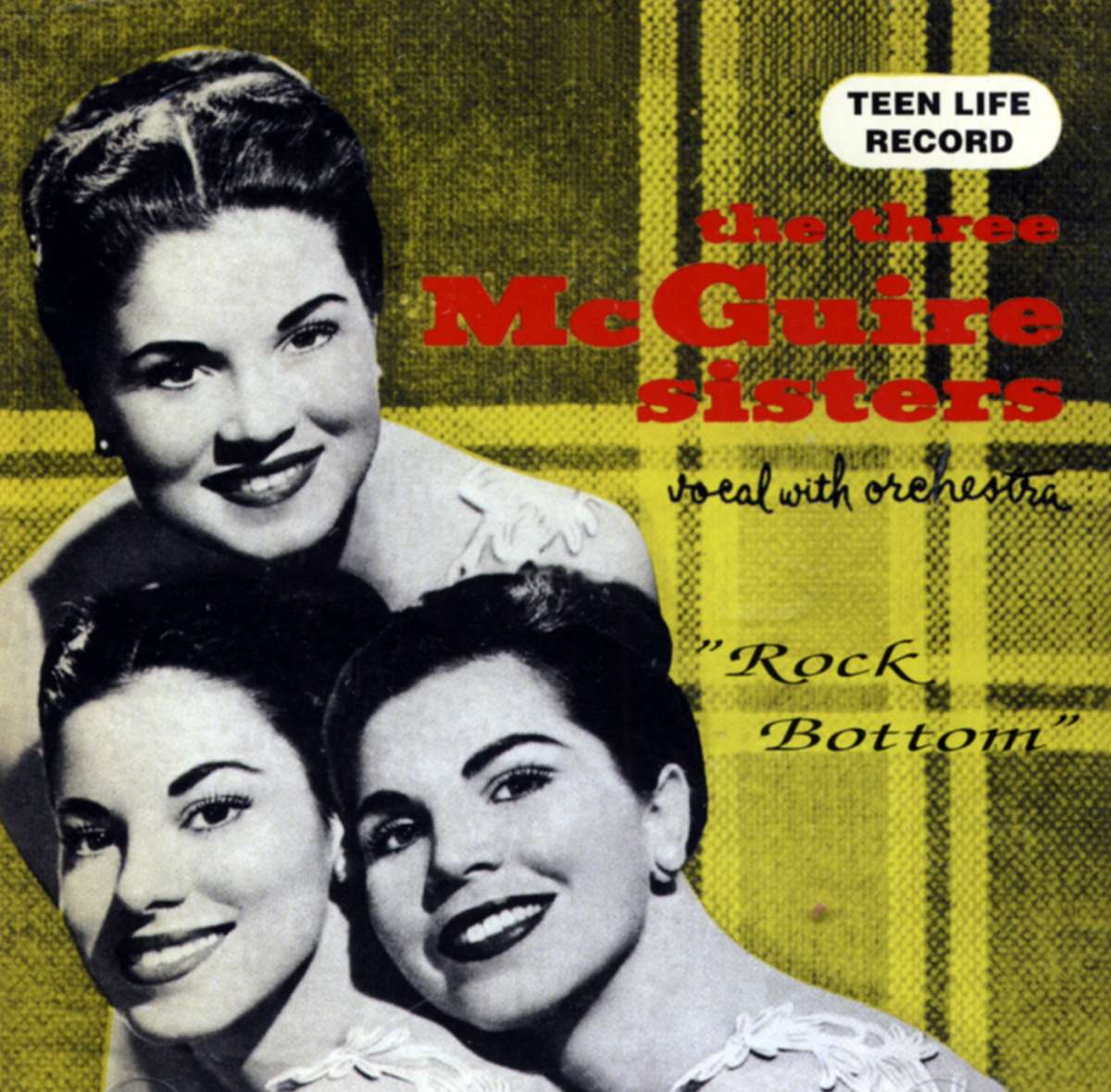 The McGuire Sisters: Rock Bottom (CD)
Art-Nr.: CDTLR97442


Sofort versandfertig, Lieferzeit** 1-3 Werktage
(Teen-Life) 20 Titel (48:54) Rock, Swing, Jump und Jive 1953-1961 There Is A Plenty Ding Dong Sweetie Pie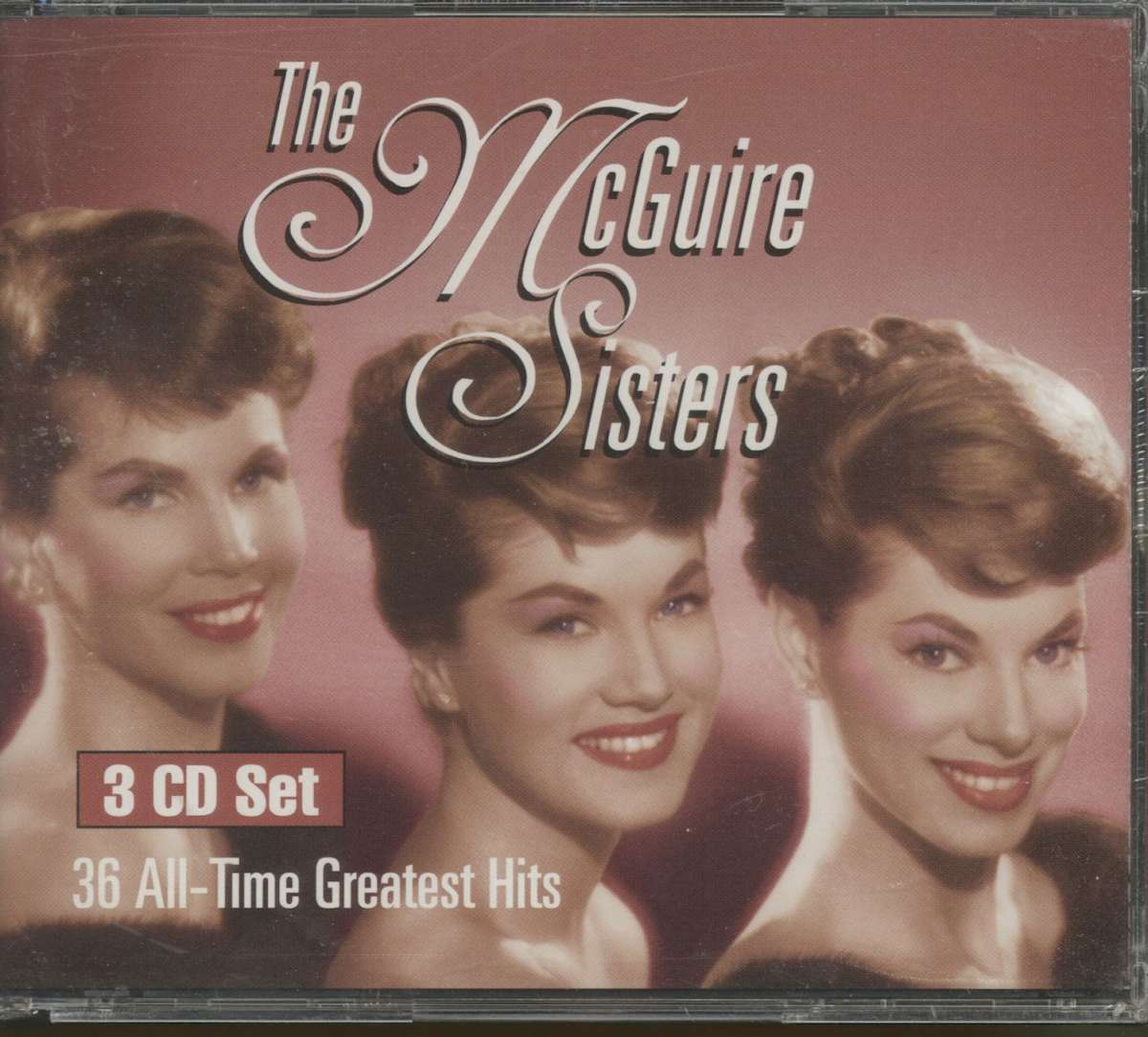 The McGuire Sisters: All Time Greatest (3-CD)
Art-Nr.: CDMCA36088


Dieser Artikel ist gestrichen und kann nicht mehr bestellt werden!
(1996/MCA Special Products) 36 tracks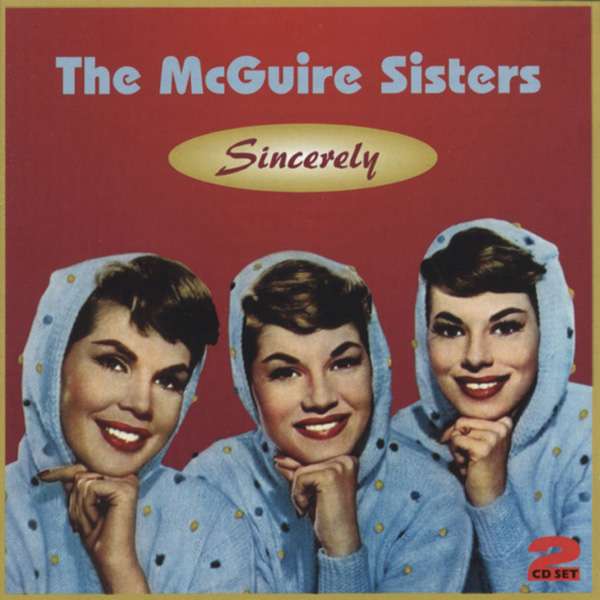 McGUIRE SISTERS: Sincerely 2-CD
Art-Nr.: CDJAS657


Dieser Artikel ist gestrichen und kann nicht mehr bestellt werden!
CD on JASMINE RECORDS by McGUIRE SISTERS - Sincerely 2-CD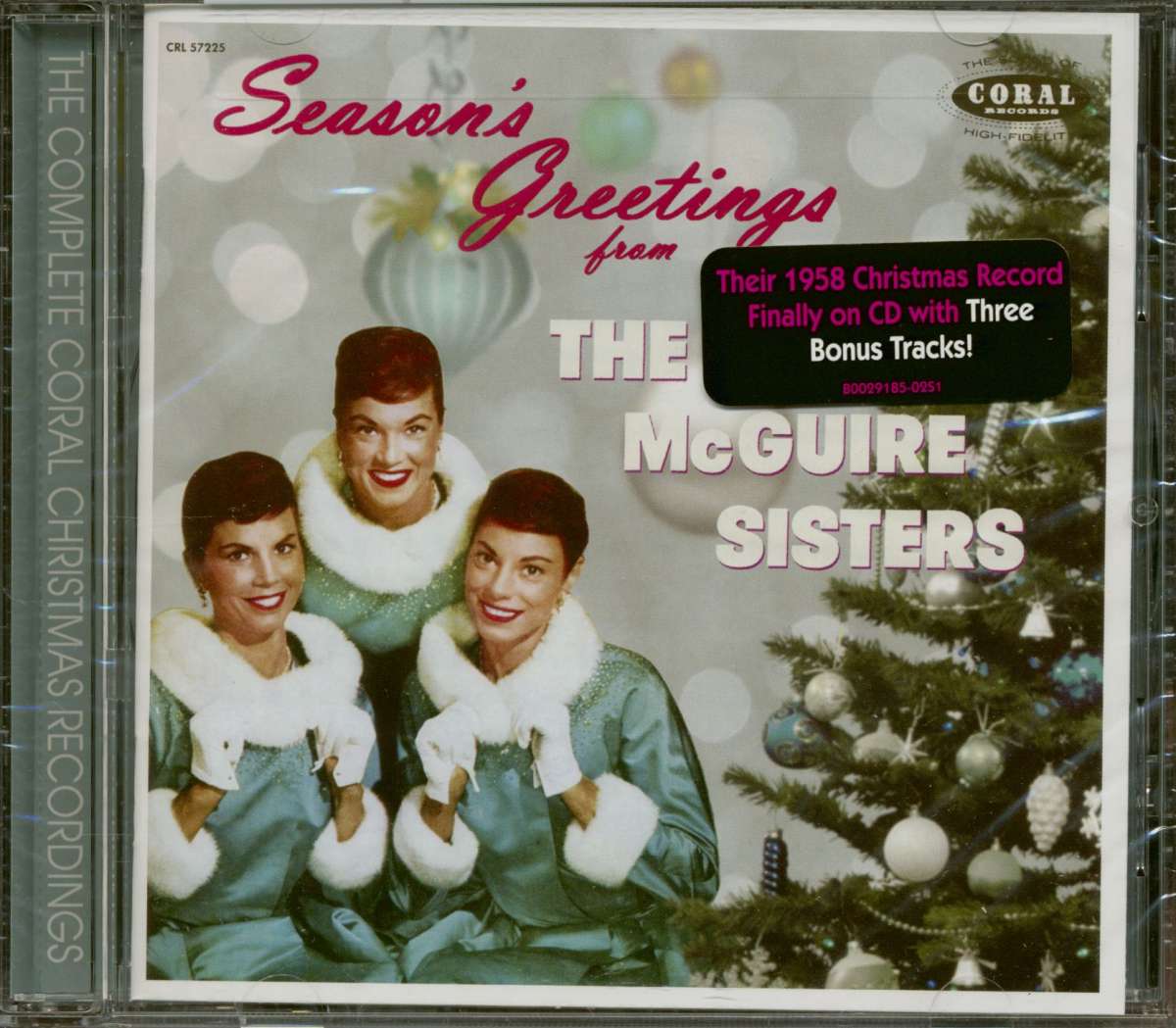 The McGuire Sisters: Season's Greetings From The McGuire Sisters...
Art-Nr.: CDRGM0813


Dieser Artikel ist gestrichen und kann nicht mehr bestellt werden!
(Real Gone Music) 15 Tracks mit farbigem Booklet. Eine der beliebtesten Vokalgruppen der 50er Jahre veröffentlicht ein Weihnachtsalbum auf dem der Höhepunkt ihrer Popularität....und es kommt nie auf CD heraus? Nun, das ist ein...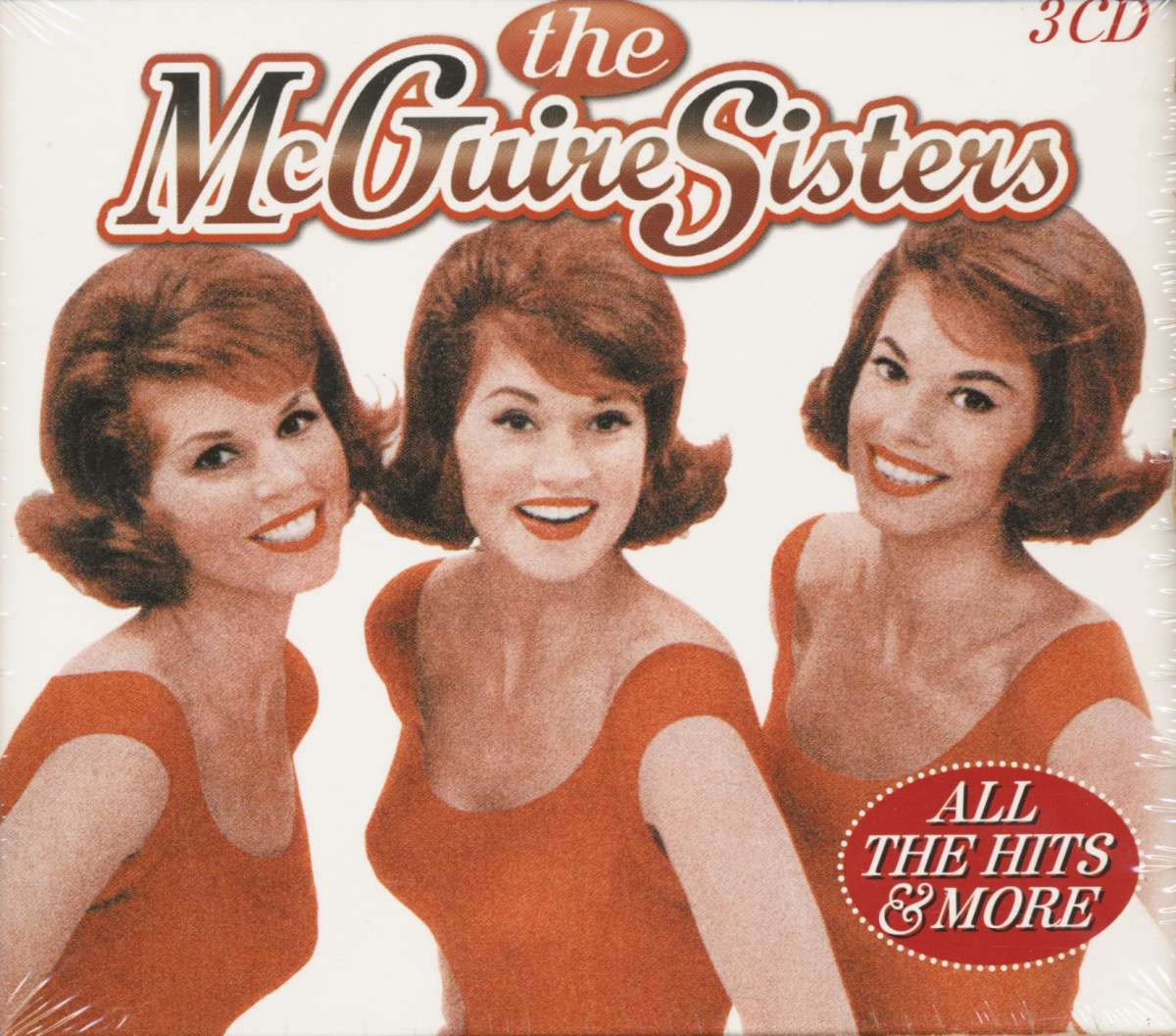 The McGuire Sisters: All The Hits & More (3-CD)
Art-Nr.: CDGSS5677


Artikel muss bestellt werden
(IMC/Golden Stars) 48 Tracks, Originalaufnahmen, digital remastered
The McGuire Sisters: The McGuire Sisters' Greatest Hits (CD)
Art-Nr.: CDMCA31341


Artikel muss bestellt werden
(1989/MCA) 12 Tracks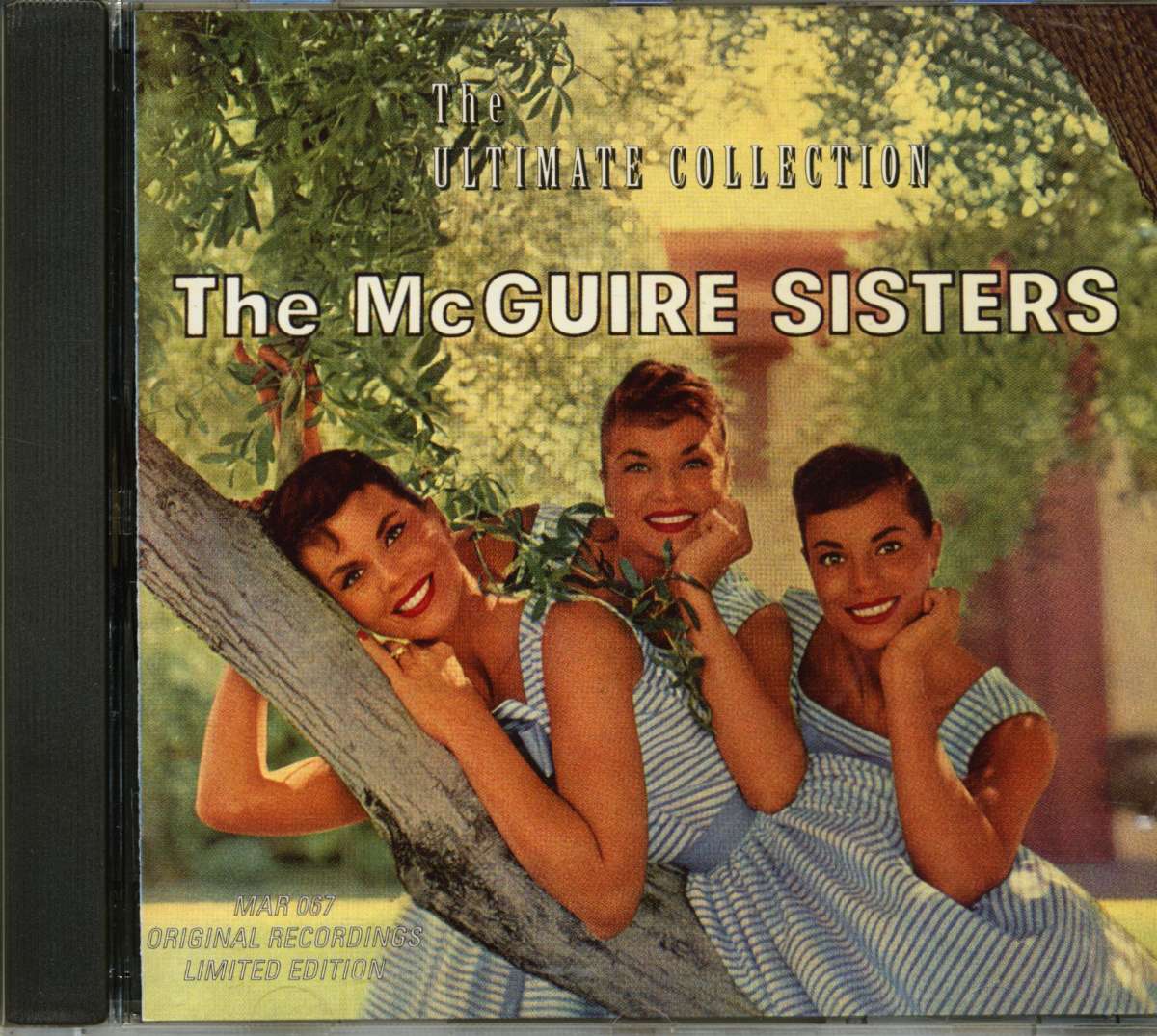 The McGuire Sisters: The Ultimate Collection (CD)
Art-Nr.: CDMAR067


die letzten 2 verfügbar
Sofort versandfertig, Lieferzeit** 1-3 Werktage
(Marginal Records) 30 tracks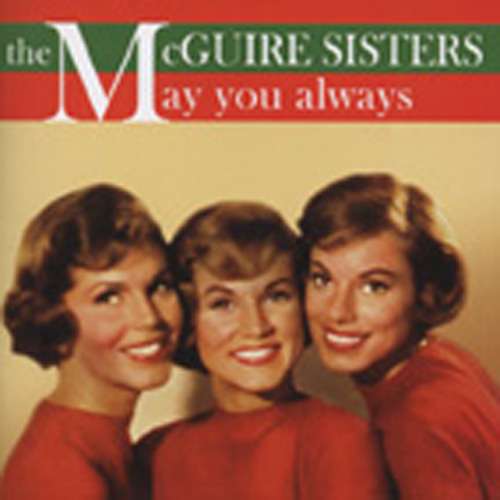 The McGuire Sisters: May You Always (CD)
Art-Nr.: CDSEPIA1152


Artikel muss bestellt werden
(2010/SEPIA) 28 tracks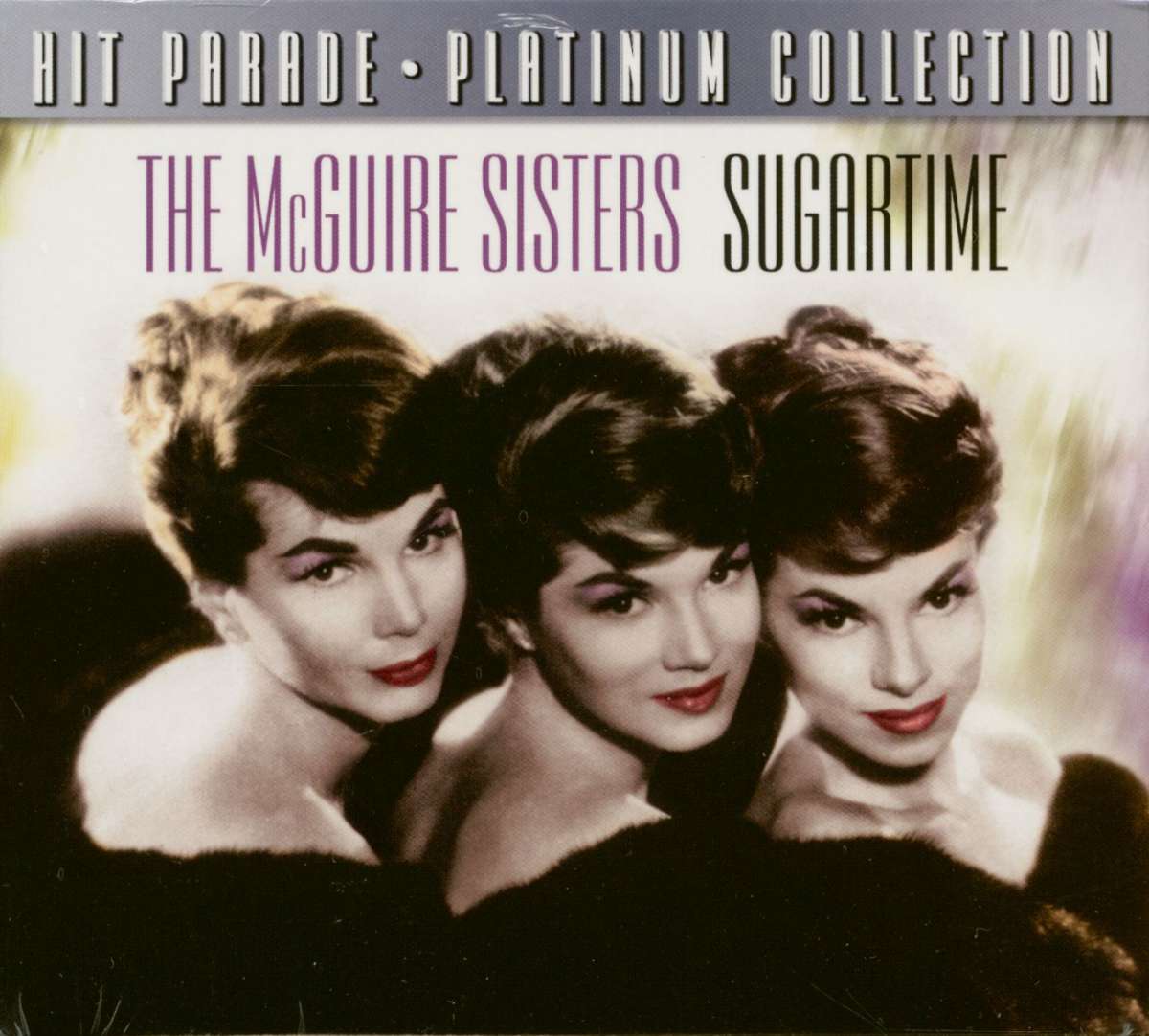 The McGuire Sisters: Hit Parade - Platinum Collection (CD)
Art-Nr.: CD297329


Artikel muss bestellt werden
(Dynamic Nostalgia) 25 tracks, digipack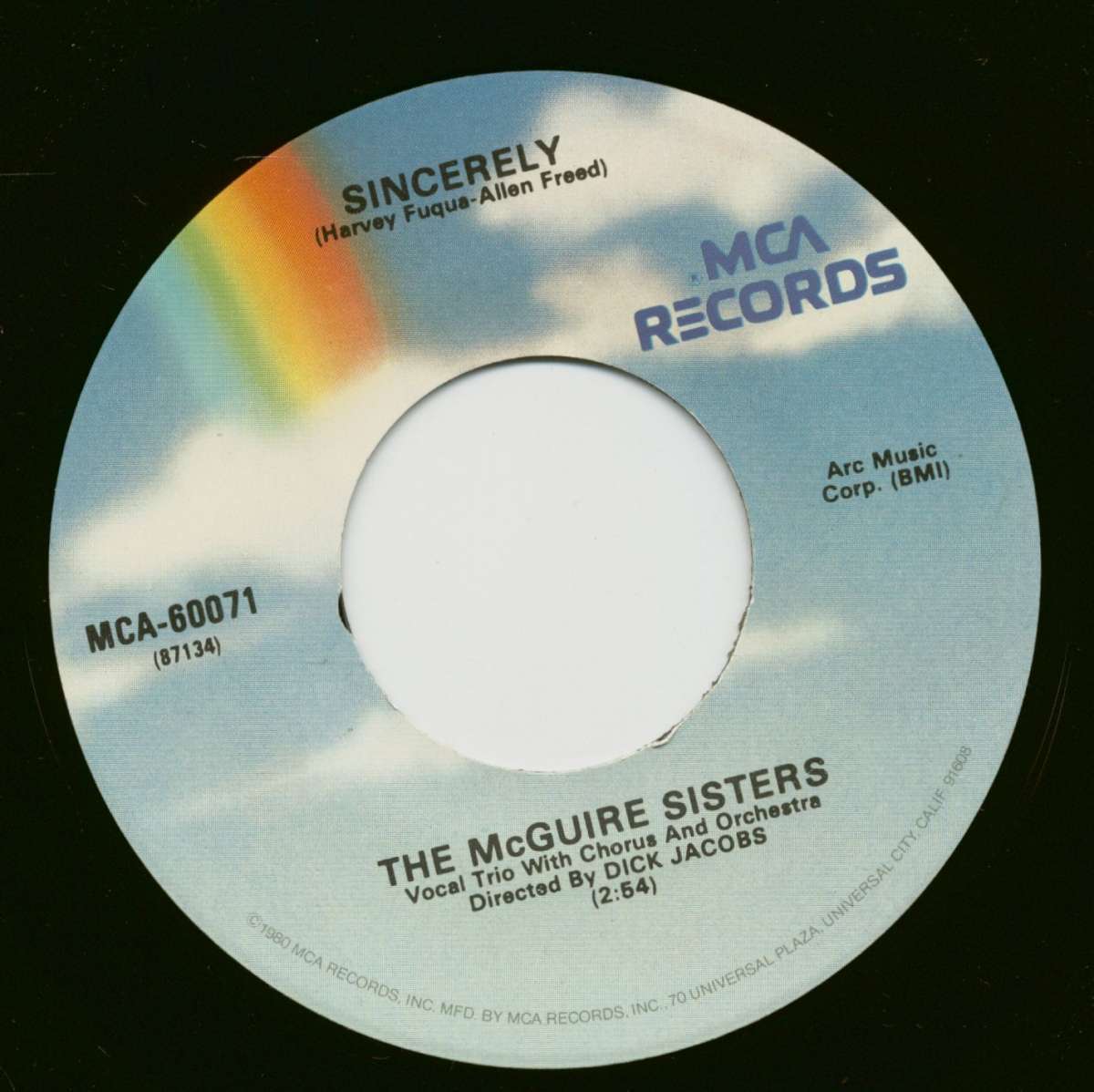 The McGuire Sisters: Sincerely - Sugartime (7inch, 45rpm)
Art-Nr.: 45MCA60071


Sofort versandfertig, Lieferzeit** 1-3 Werktage
(MCA Records) 2 tracks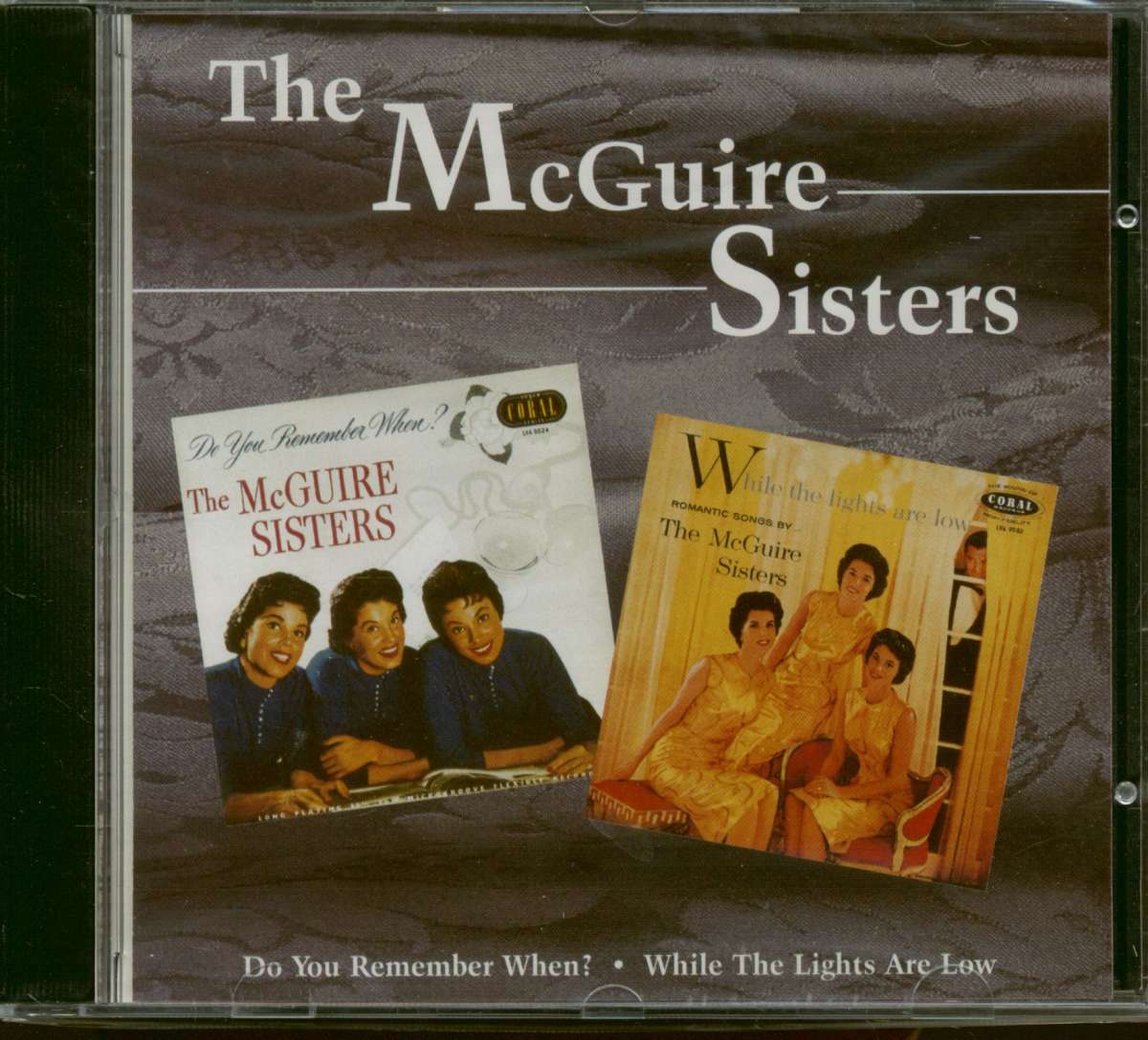 McGUIRE SISTERS: Do You Remember When - While The Lights Are Low
Art-Nr.: CDJAS601


die letzten 1 verfügbar
Sofort versandfertig, Lieferzeit** 1-3 Werktage