Wer war/ist

Mickey & Sylvia

? - CDs, Vinyl LPs, DVD und mehr
Mickey & Sylvia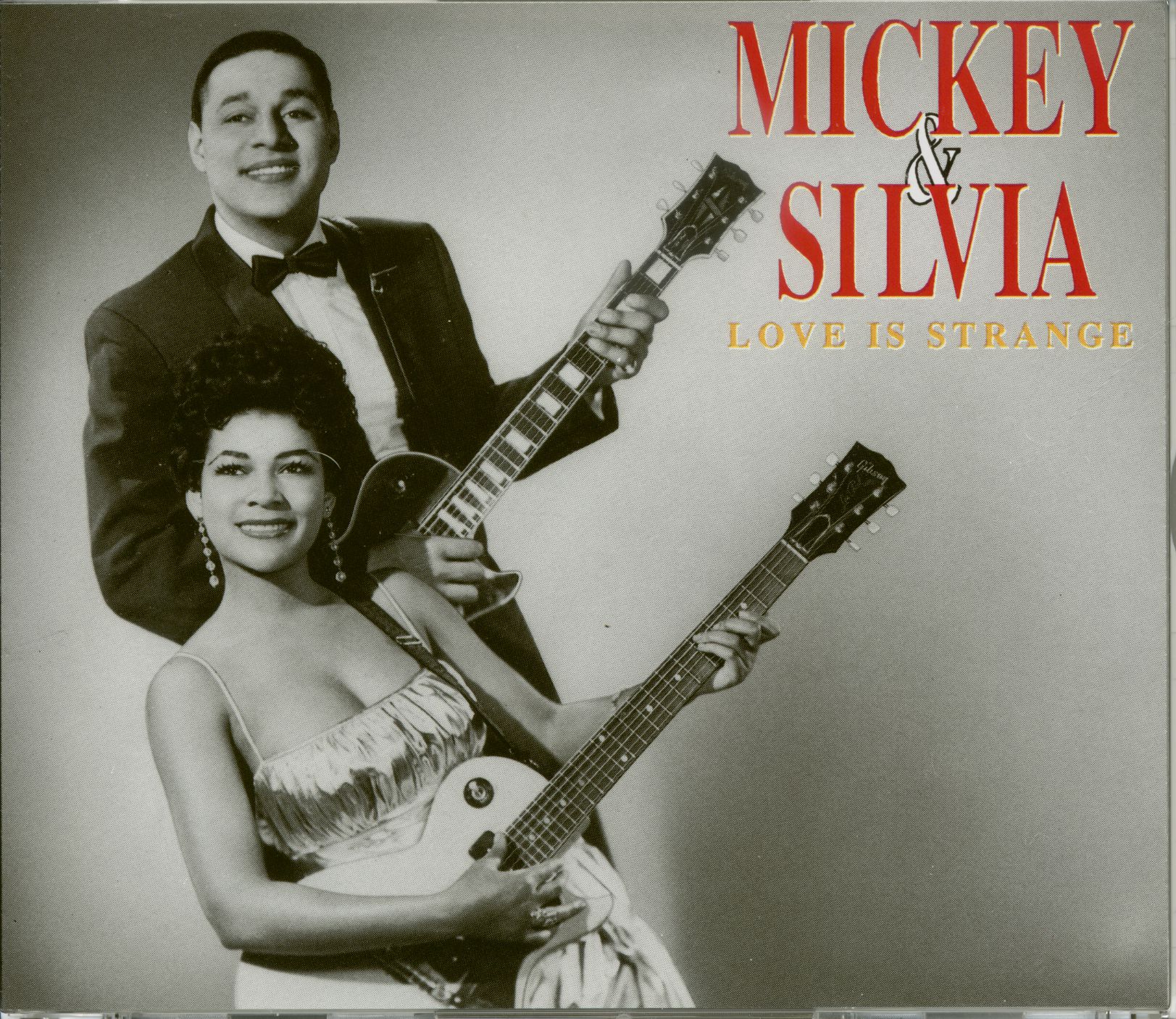 Sylvia Robinson wusste, wie man Geld verdient. Sie war die Hälfte von Mickey & Sylvia, dem Gitarren schwingenden Duo, das 1957 mit Love Is Strange große Erfolge feierte. Etwas mehr als ein Jahrzehnt später wechselte sie zusammen mit ihrem Mann Joe Robinson in eine Front-Office-Rolle als Miteigentümerin von All Platinum Records in Englewood, New Jersey. 1973 war sie bereit, wieder ein Hitmaker zu werden - nur Pillow Talk war um einiges heißer als ihre süßen 50er-Jahre-Duette mit dem Gitarristen Mickey Baker.
Geboren am 6. März 1936 in New York City, wurde sie als Little Sylvia bezeichnet, als sie mit 14 Jahren auf Columbia als Sängerin der Trompeterin Hot Lips Page debütierte. Anschließend schnitt sie Sitzungen als Little Sylvia für Savoyen 1951, Jubilee im nächsten Jahr und Atlantic's Cat Logo in'53. Dann schloss sie sich mit Baker, New Yorks Top-R&B-Session-Axeman, zusammen, der Sylvia das Gitarrespielen beibrachte. Das Paar debütierte 1955 als Gesangsduo auf dem Rainbow-Logo, aber erst im nächsten Jahr kamen sie als Antwort von R&B auf Les Paul und Mary Ford bei der RCA-Tochtergesellschaft Groove ins Spiel.
Mit einem Key-Gitarren-Lick von Billy Stewart's Billy's Blues führte Love Is Strange Anfang 1957 die R&B-Charts an und schaffte es auf Platz 11 des Pop, obwohl die Single von Groove zu einem anderen RCA-Imprint, Vik, wechselte. Ihr Nachfolger There Oughta Be A Law brach in diesem Frühjahr die R&B Top Ten. Aber Mickey und Sylvia kamen nicht miteinander aus (er versuchte sogar einen anderen Duettpartner, Kitty Noble, an einem Punkt auf dem Atlantik). Nach einem 61er Chart-Eintrag für ihr eigenes Willow-Label, Baby You're So Fine, gingen sie getrennte Wege, Mickey zog nach Frankreich.
Sylvia und Joe Robinson gründeten 1968 All Platinum Records, drei ihrer frühen Veröffentlichungen trugen den Namen Mickey & Sylvia ohne Bakers Beteiligung. Lezli Valentine und The Moments genossen die ersten Hits der Firma, letztere bei ihrer Tochtergesellschaft Stang. Für Sylvias Comeback (sie hatte eine Handvoll Singles der frühen 60er Jahre als Sylvia Robbins gemacht) gründeten sie einen weiteren Imprint, Vibration.
Sylvia schrieb Pillow Talk mit ihrem Co-Produzenten Michael Burton, ursprünglich für Al Green. Das sexy Thema, komplett mit schweren Atemzügen, interessierte Green nicht, also nahm Sylvia die Sache selbst in die Hand. Mit dem erfahrenen Arrangeur Sammy Lowe am Keyboard, Sylvia an der Akustikgitarre, Leadgitarrist Walter Morris, Bassist Frank Pescod, Schlagzeuger Yogi Horton und Craig Derry am Congas hat sich Sylvia durch Pillow Talk im hauseigenen Studio der Robinsons geschlichen. Die R&B-Charts wurden im Frühling des Jahres'73 mit bis zu #3 Pop durchschritten.
Während sie nie ganz mit dem Erfolg von Pillow Talk mithalten konnte, hatte Sylvia später in diesem Jahr mehr Hits mit Didn't I, Sweet Stuff in'74 und Automatic Lover in'78, alles für Vibration. Außerdem schrieb und produzierte sie 1975 den R&B Chart-Topper Shame, Shame, Shame, Shame by Shirley (And Company) über Vibration und steuerte The Sugarhill Gang's Rapper's Delight in'79 für Sugar Hill Records, ein weiteres Logo der Robinsons. So war sie über die Jahre an der Spitze von Rock and Roll, Disco und Rap. Sylvia starb am 29. September 2011 in Secaucus, N.J. an Herzinsuffizienz.
MICKEY & SYLVIA Love Is Strange (2-CD)
Read more at: https://www.bear-family.de/mickey-und-sylvia-love-is-strange-2-cd.html
Copyright © Bear Family Records
Copyright © Bear Family Records® Alle Rechte vorbehalten. Nachdruck, auch auszugsweise, oder jede andere Art der Wiedergabe, einschließlich Aufnahme in elektronische Datenbanken und Vervielfältigung auf Datenträgern, in deutscher oder jeder anderen Sprache nur mit schriftlicher Genehmigung der Bear Family Records® GmbH.
Weitere Informationen zu Mickey & Sylvia auf de.Wikipedia.org
Für die Filterung wurden keine Ergebnisse gefunden!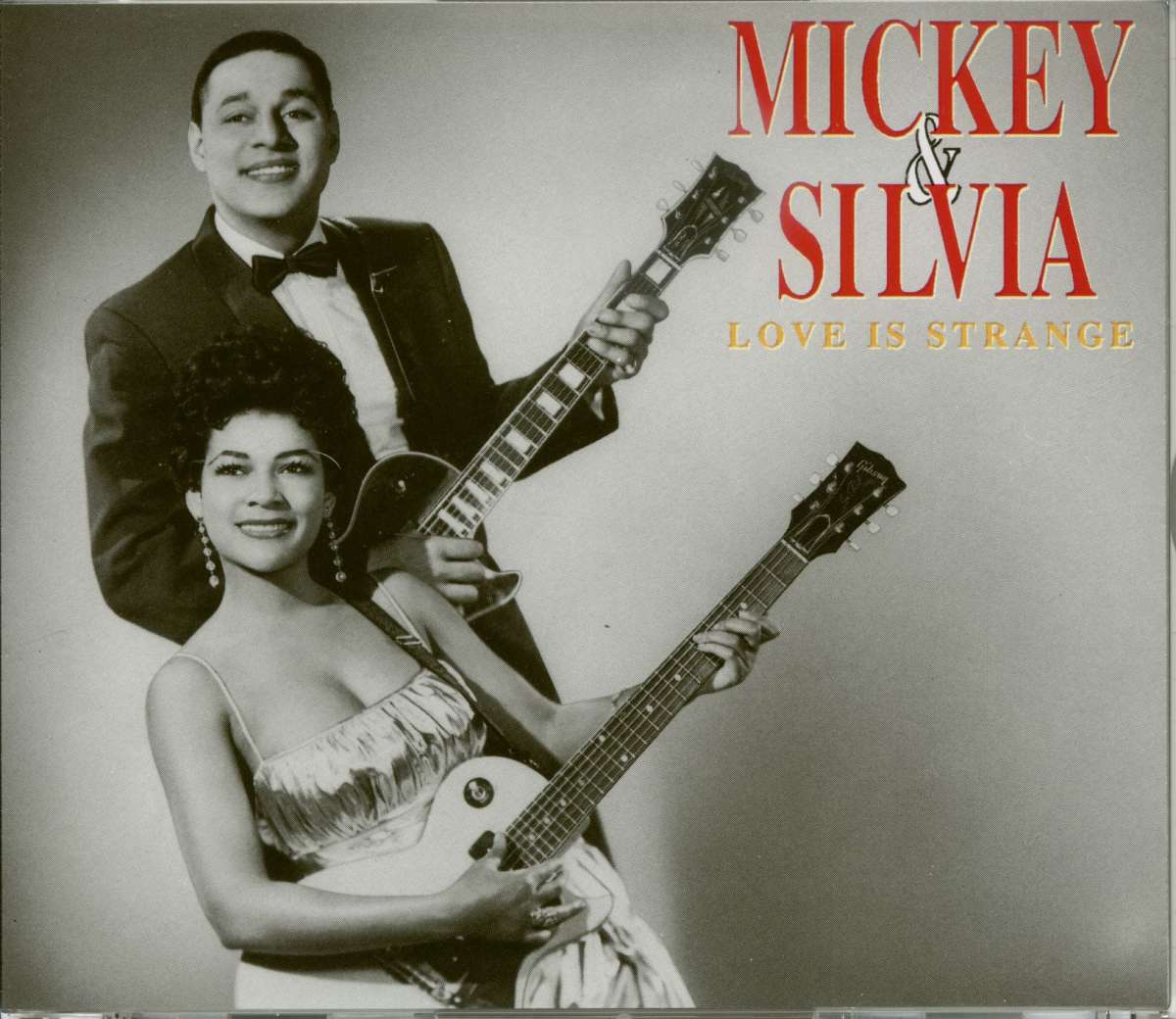 Mickey & Sylvia: Love Is Strange (2-CD)
Art-Nr.: BCD15438


Artikel muss bestellt werden
2-CD mit 52-seitigem Booklet, 60 Titel. Spielzeit ca. 154 mns. 'Love Is Strange' und vieles, vieles mehr! Insgesamt 60 Tracks vom unverwechselbarsten und einzigartigsten Act in Fifties R&B. Mickey Baker war der Meistergitarrist und...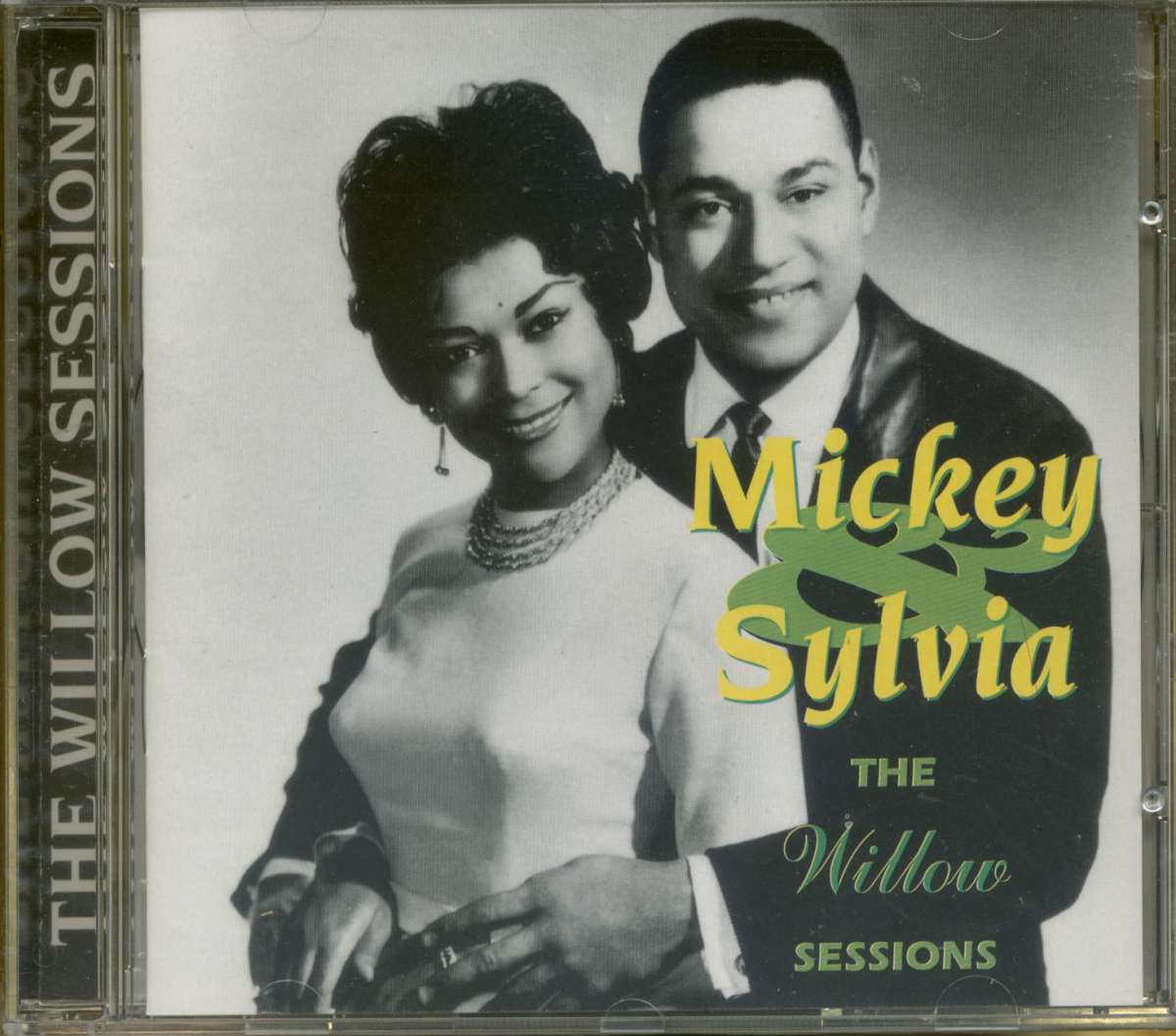 Mickey & Sylvia: The Willow Sessions (CD)
Art-Nr.: CDNEM763


Sofort versandfertig, Lieferzeit** 1-3 Werktage
(Sequel Records) 19 Tracks (49:28) Willow Records Sessions 1960-61 (7 unausgegeben) mit 8 Seiten Illustrationen und Notizen von Bill Slaven. Your starter for 10 points: Patrick Swayze's chiselled features, klaren Augen und geschmeidigem...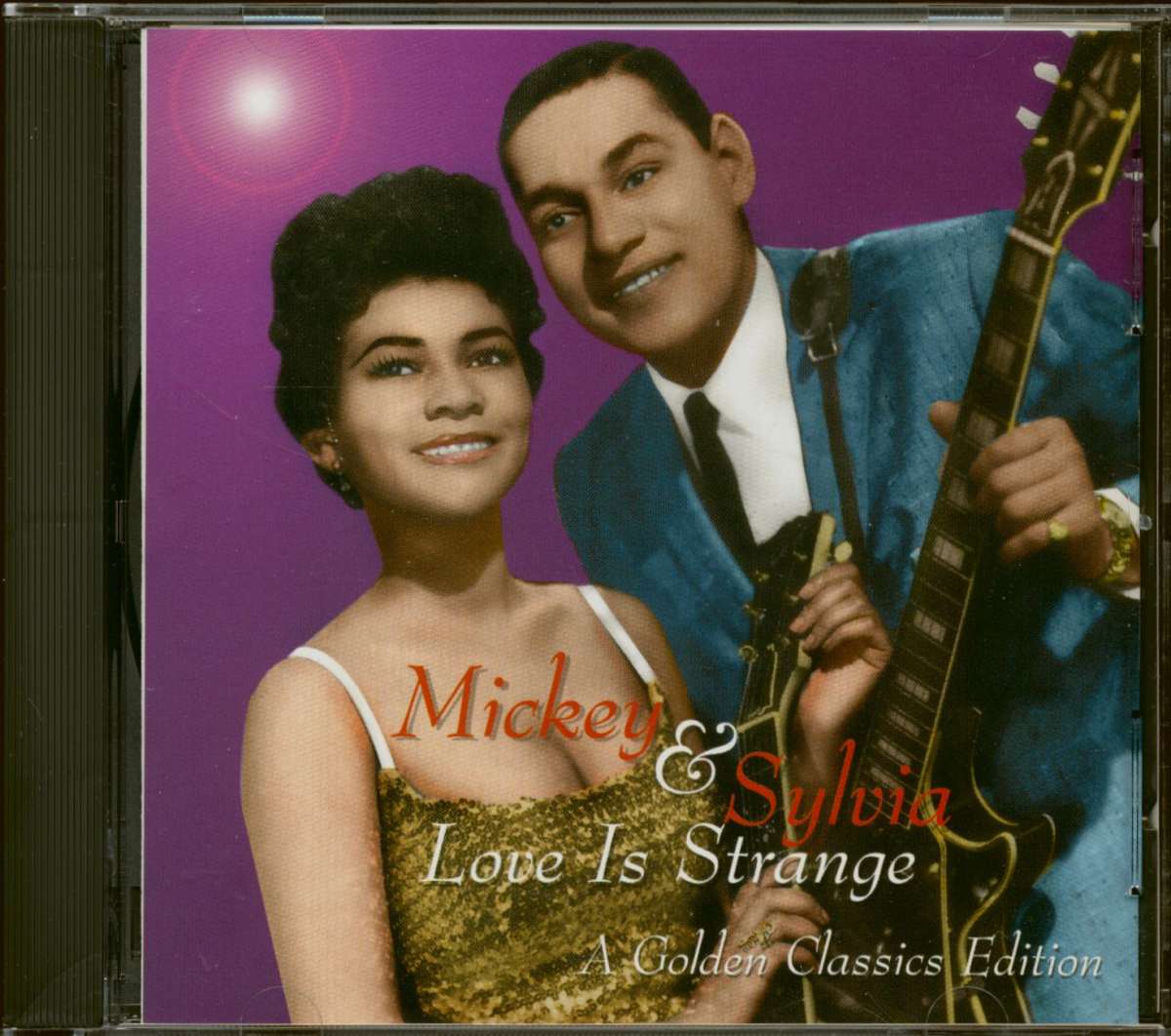 Mickey & Sylvia: Love Is Strange (CD)
Art-Nr.: CD583326


nur noch 2 verfügbar
Sofort versandfertig, Lieferzeit** 1-3 Werktage
(Collectables Records) 18 tracks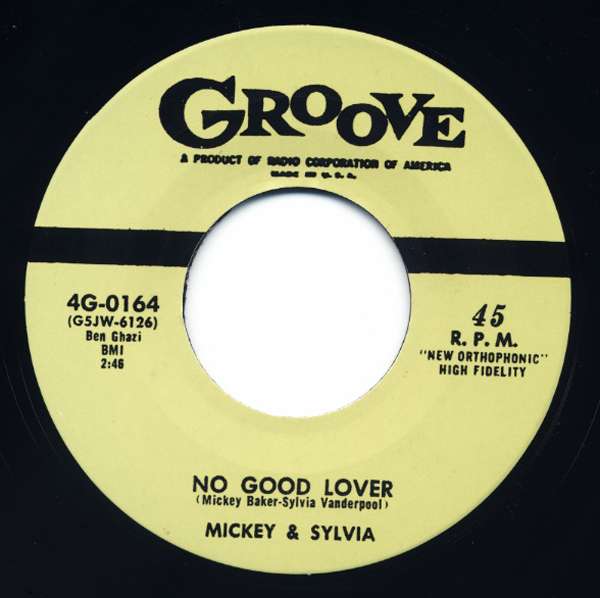 Mickey & Sylvia: No Good Lover - Walkin' In The Rain 7inch, 45rpm
Art-Nr.: REP13011


Dieser Artikel ist gestrichen und kann nicht mehr bestellt werden!
WILD R&B rocker on the RCA subsiduary label. Nice Washboard and KILLER Guitar action. Vocals by Mickey Baker and Sylvia Vanderpool.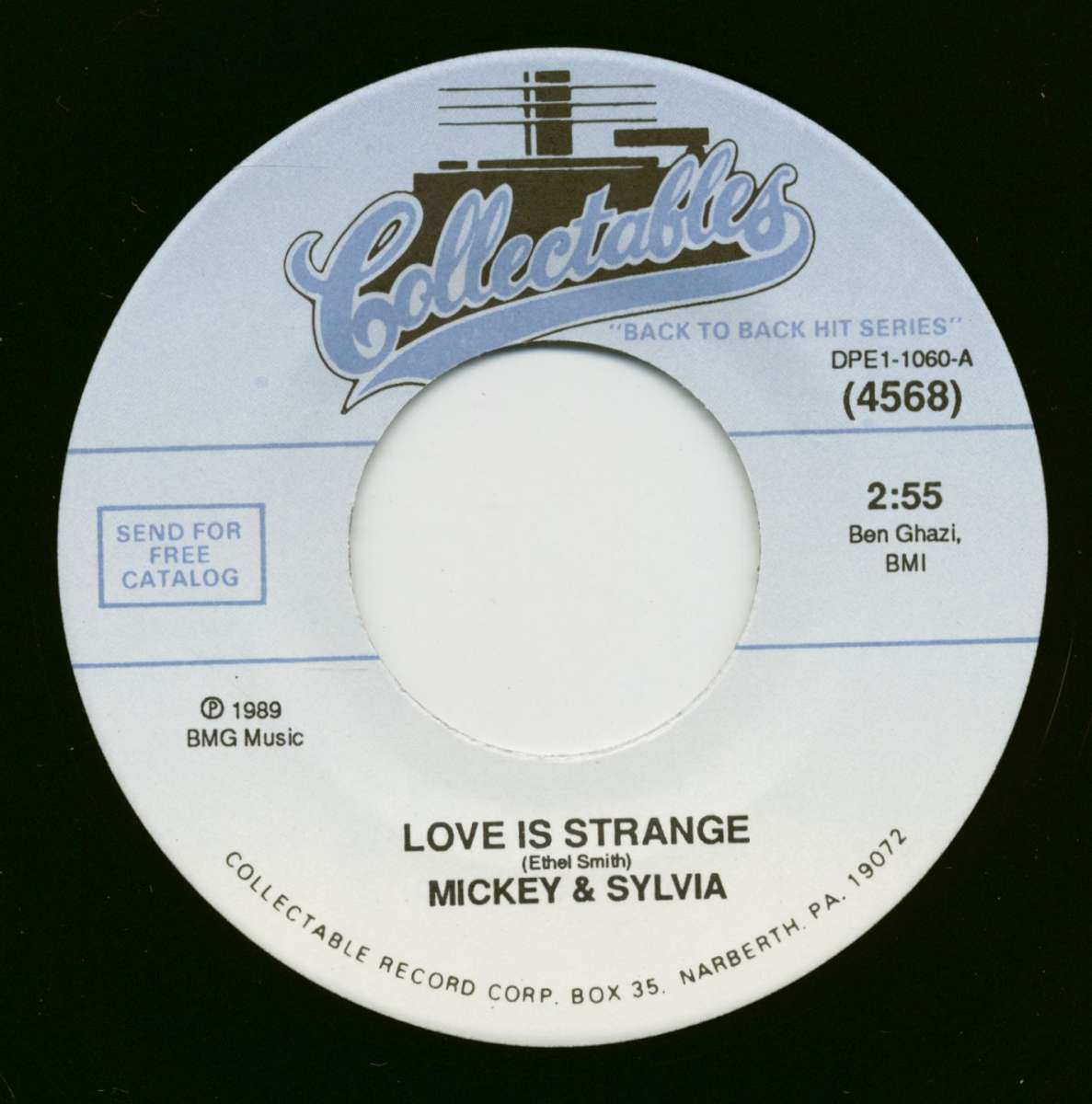 Mickey & Sylvia: Love Is Strange - Dearest (7inch, 45rpm, BC)
Art-Nr.: 45COL4568


Artikel muss bestellt werden
(Collectables) 2 tracks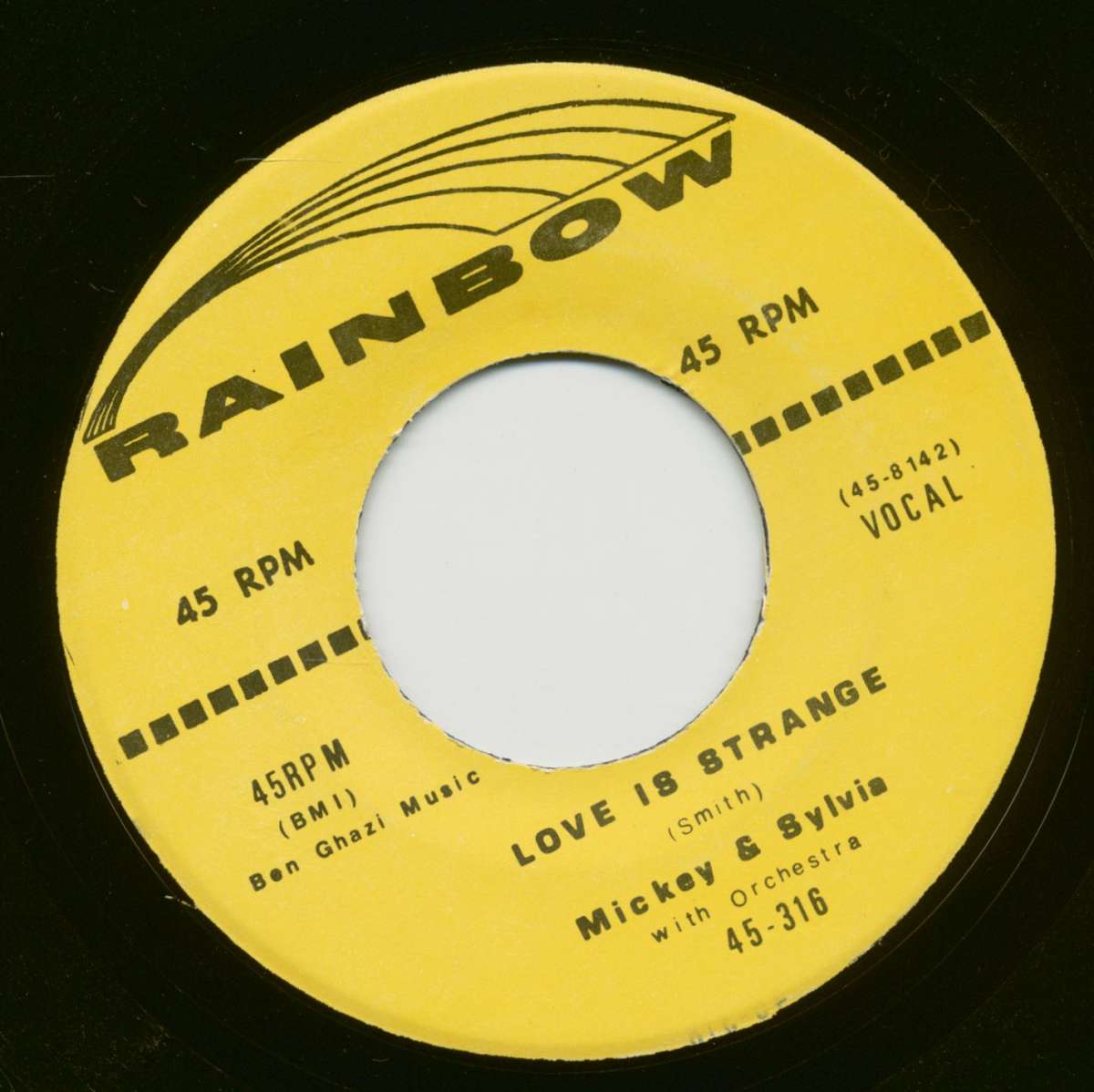 Mickey & Sylvia: Love Is Strange - Se De Boom Run Dun (7inch,...
Art-Nr.: 45RAI316


Artikel muss bestellt werden
(Rainbow) 2 tracks