Wer war/ist

The Miracles

? - CDs, Vinyl LPs, DVD und mehr
The Miracles
Who's Lovin' You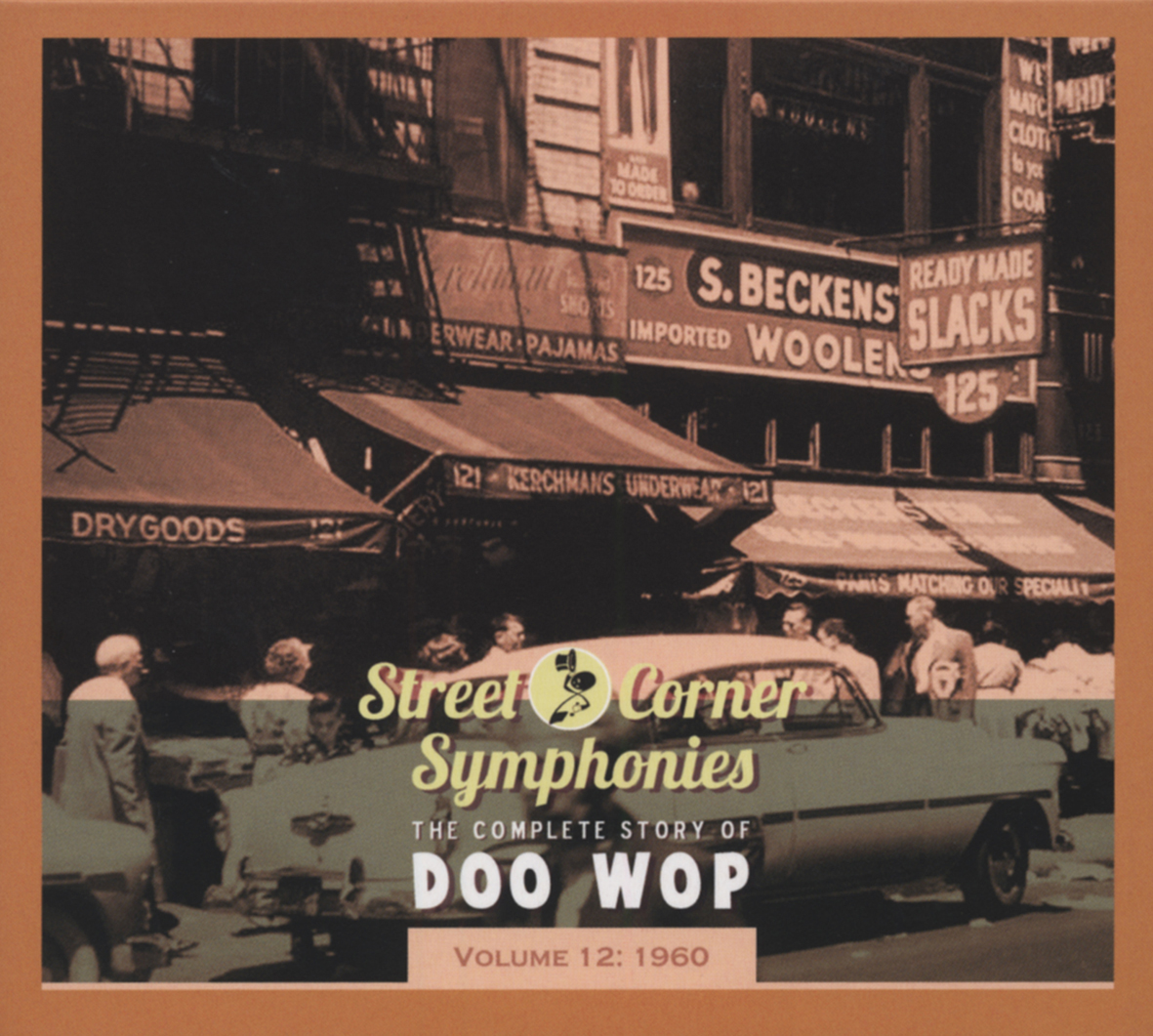 No artist was more important to Motown's early rise than William 'Smokey' Robinson. Songwriter, producer, and lead singer of The Miracles. Smokey did it all.
Born February 19, 1940 in Detroit, Smokey's sky-high tenor was influenced by Clyde McPhatter, Frankie Lymon, and The Diablos' Nolan Strong. He got together with baritone Ronnie White (born April 5, 1939) and bass Warren 'Pete' Moore (born November 19, 1939) in his first group, The Five Chimes. "I met those guys when I was just about to graduate from elementary school," he says. His next group, The Matadors, brought him into contact with tenor Bobby Rogers (born on the same day as Smokey, in the same hospital). Bobby's cousin, Claudette Rogers, was the last one in; she was in their sister group, The Matadorettes.
The newly minted quintet auditioned for Alonzo Tucker (formerly of The Royals), Jackie Wilson's manager Nat Tarnopol, and a quiet young guy. Tucker was unimpressed. "He didn't like us because of the fact that Claudette was with us," says Bobby. "He said we were a similar group to The Platters." After they were rejected, the reticent dude chased Smokey down the hall. An impromptu audition ensued; Smokey sang The Teenagers' I'm Not A Know It All. "He told me, 'Man, I really, really like your voice. You've got a different sound,'" says Smokey. Then Berry Gordy uttered the magic words: "I want to work with you guys!'
"We needed a name that would suit us," says Smokey. "We all picked a name and put them in a hat. And it just so happened that the name I picked, which was The Miracles, was the one we pulled out of there." Berry hadn't founded Motown yet when he produced The Miracles' 1958 debut, an answer to The Silhouettes' Get A Job entitled Got A Job, on George Goldner's End label.When the royalties for their End encore came to $3.19, Gordy vowed to launch his own logo.
The Miracles' dreamy Bad Girl was the first release to sport the Motown logo, though Chess picked it up for national consumption in the fall of '59. After one more Chess outing, The Miracles switched over to Berry's fledgling Tamla label; Robinson's gospel-tinged Way Over There was a strong entry in early 1960.
The rocking Shop Around made The Miracles stars that fall, sailing to #1 R&B and #2 pop in early '61. There's some evidence that its flip, the spine-tingling Smokey-penned ballad Who's Lovin' You, was originally intended as the plug side upon its October '60 release. It's breathtaking, right down to the sublime ending.
"We were doing an album at the time, because the record company was going and stuff like that, and we were going to do an album," says Smokey. "'Who's Lovin' You' just happened to be one of those songs that I had written for it. I was always writing." It remained a house favorite, eliciting a '69 remake by The Jackson 5.
Various - Street Corner Symphonies 1960 Vol.12
Read more at: https://www.bear-family.de/various-street-corner-symphonies-1960-vol.12.html
Copyright © Bear Family Records
Für die Filterung wurden keine Ergebnisse gefunden!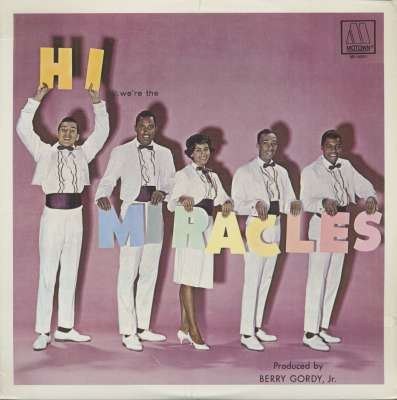 The Miracles: Hi, We're The Miracles (LP)
Art-Nr.: LPM5160V1


Artikel muss bestellt werden
(Motown) 11 tracks. Reproduktion der Original Motown LP von 1961. Produziert von Berry Gordy Jr.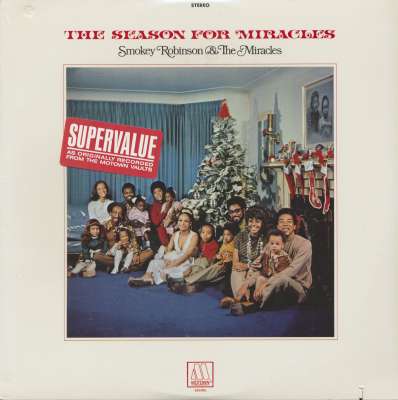 Smokey Robinson & The Miracles: The Season For Miracles (LP)
Art-Nr.: LPML5253


Artikel muss bestellt werden
(Motown) 12 tracks - Re-issue of the original 1970 'Motown' album - Originally sealed cut-out LP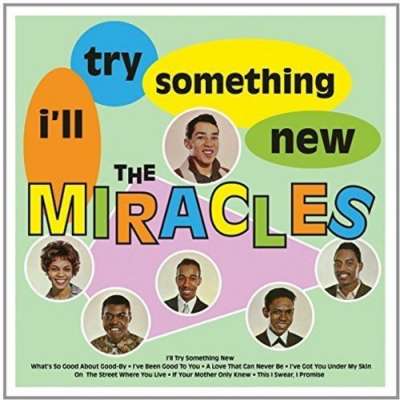 The Miracles: I'll Try Something New (LP, 180g Vinyl)
Art-Nr.: LPNOT201


Artikel muss bestellt werden
(Not Now) 10 tracks. Wiederveröffentlichung ihrer LP von 1962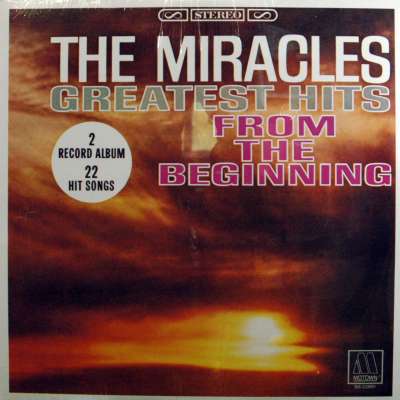 The Miracles: Greatest Hits From The Beginning (2-LP)
Art-Nr.: LPMOT2238


Sofort versandfertig, Lieferzeit** 1-3 Werktage
(Motown) 22 tracks. Originally released 3/22/65.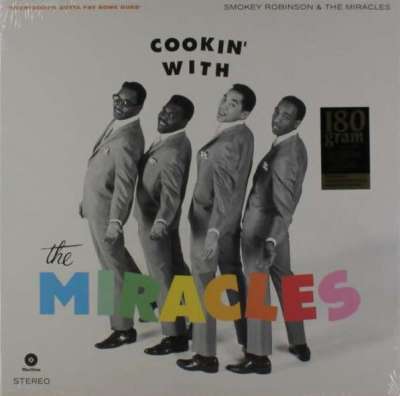 The Miracles: Cookin' With The Miracles (LP, 180g Vinyl, Ltd.)
Art-Nr.: LP772148


Sofort versandfertig, Lieferzeit** 1-3 Werktage
(2015/WaxTime) 14 tracks - 180gram Vinyl - the 1962 classic plus 4 bonus tracks. - This release includes the group's splendid second album, Cookin' with The Miracles (1962), originally issued on Tamla Records* in 1962, and long...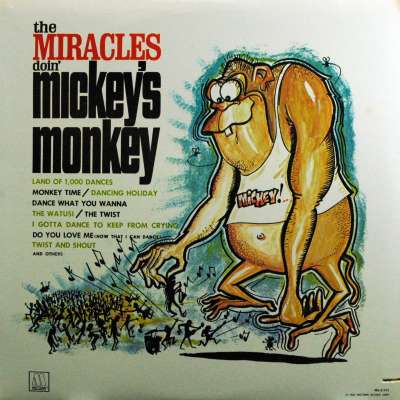 The Miracles: Doin' Mickey's Monkey
Art-Nr.: M5217V1


Artikel muss bestellt werden
(MOTOWN) 11 tracks. Nur wenige Kopien dieser Wiederveröffentlichung der extrem seltenen Miracles LP von 1963 . Kleiner Schnitt im Cover(2cm).
Miracles: Got A Job b-w I Cry 7inch, 45rpm
Art-Nr.: 45GG088


Artikel muss bestellt werden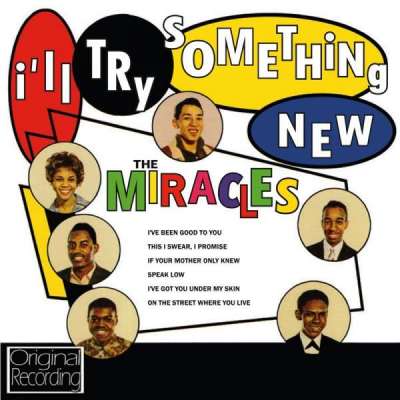 MIRACLES: I'll Try Something New
Art-Nr.: CD713032


Dieser Artikel ist gestrichen und kann nicht mehr bestellt werden!
(2013/Hallmark) 10 tracks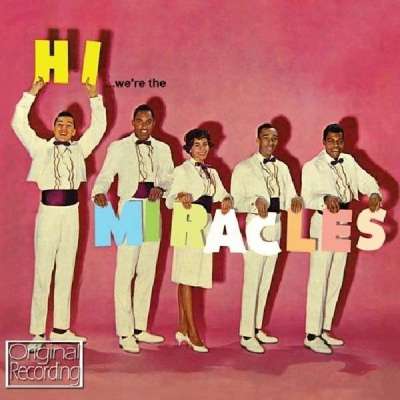 MIRACLES: Hi We're The Miracles
Art-Nr.: CD711182


Artikel muss bestellt werden
(2012/Hallmark) 11 tracks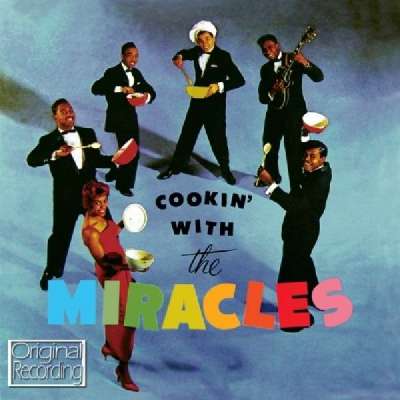 MIRACLES: Cookin' With The Miracles
Art-Nr.: CD711702


Artikel muss bestellt werden
(2012/Hallmark) 10 tracks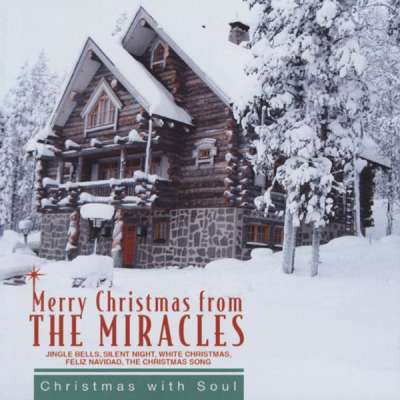 MIRACLES: Merry (Soulful) Christmas From The Miracles
Art-Nr.: CDCG034


Sofort versandfertig, Lieferzeit** 1-3 Werktage
(2004/MASTERTECH) 15 tracks (49:09) new recordings