Wer war/ist

The Moments

? - CDs, Vinyl LPs, DVD und mehr
The Moments
Love On A Two-Way Street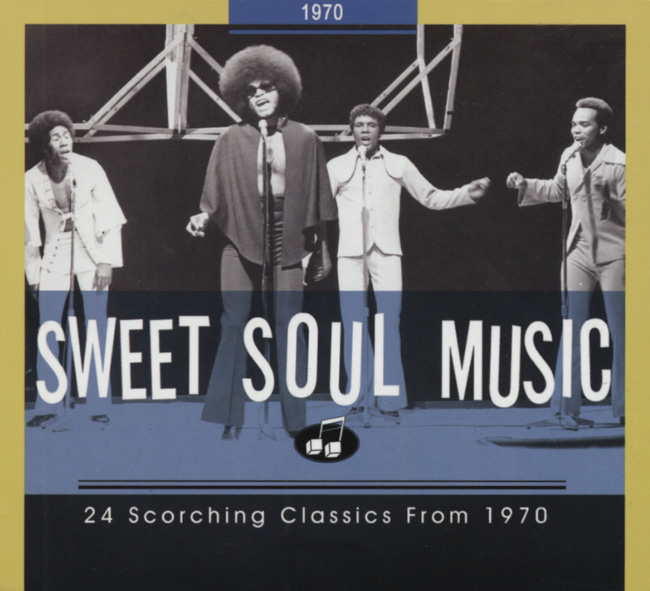 The Moments
Love On A Two-Way Street
One of the sweetest ballad groups in the soul cavalcade, The Moments started out as a quartet and turned over after their first hit for Joe and Sylvia Robinson's fledgling Englewood, New Jersey-based All Platinum Records. Sylvia had been half of Mickey & Sylvia, who sang the '56 smash Love Is Strange (guitarist Mickey Baker was her duet partner then), so she obviously knew something about making hits.
Sylvia and her hubby personally built the first four-man edition of The Moments in 1968 around high tenor Mark Greene. Cut for the Robinson's new Stang logo (Joe dug his Ford Mustang bigtime), their debut Not On The Outside, co-penned by Sylvia, was a solid seller at the end of '68, launching both label and group in style. Joe proceeded to sack all of them but John Morgan, replacing them with Al Goodman, born March 31, 1947 in Jackson, Mississippi (his group, The Vipers, had won a talent show at Sylvia's Blue Morocco) and Billy Brown, born in Atlanta June 30, 1946 and a former member of The Broadways. The Moments would now be a trio.
Along with pianist Bert Keyes of their studio band, Willie & The Mighty Magnificents, Sylvia also wrote The Moments' gorgeous R&B chart-topping Love On A Two-Way Street, a #3 pop smash as well. The soaring ballad had recently been cut by Lezli Valentine for All Platinum, and Keyes simply recycled her backing track, its key no problem for Brown's sky-high tenor. By then Morgan had been replaced by Johnny Moore, but he was gone even as the song scaled the charts, replaced by Harry Ray out of Hackensack, New Jersey. Thus coalesced the classic Moments lineup.
The Moments cranked out a steady stream of hits after that, the great majority of them ballads: a remake of The Ink Spots' If I Didn't Care as well as All I Have later in 1970, I Can't Help It in '71, and the untypically bouncy My Thing in '73. Ray was the only Moment on the mellow Sexy Mama, a major '73 hit. In 1975, The Moments and Whatnauts teamed for another number one R&B entry, Look At Me (I'm In Love).
When the trio exited All Platinum in 1978, they were forced to relinquish their name because the Robinsons owned it. So they rechristened themselves Ray, Goodman
& Brown and properly marked the split the next year with another R&B chart-topper, the million-selling Special Lady, this time for Polydor, for whom they made hits through 1981. Ray died of a stroke October 1, 1992 at 45. Goodman and Brown carried on with various . replacements, their romantic balladry never growing cold.
- Bill Dahl -
Various - Blowing The Fuse 1959
Copyright © Bear Family Records® Alle Rechte vorbehalten. Nachdruck, auch auszugsweise, oder jede andere Art der Wiedergabe, einschließlich Aufnahme in elektronische Datenbanken und Vervielfältigung auf Datenträgern, in deutscher oder jeder anderen Sprache nur mit schriftlicher Genehmigung der Bear Family Records® GmbH.
Für die Filterung wurden keine Ergebnisse gefunden!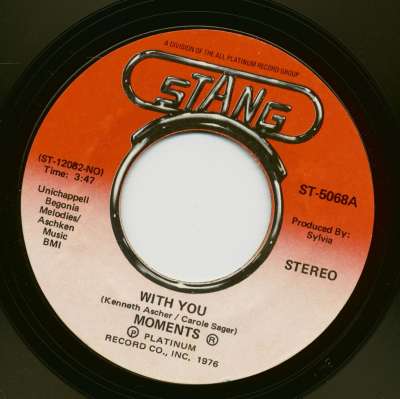 The Moments: With You - Next Time That I See You (7inch, 45rpm)
Art-Nr.: 45STA5068


Sofort versandfertig, Lieferzeit** 1-3 Werktage
(Stang Records) 2 tracks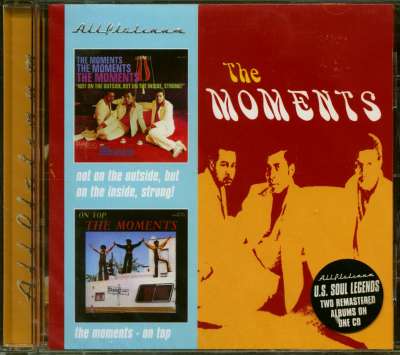 The Moments: Not On The Outside, But On The Inside, Strong!...
Art-Nr.: CDNEM351


Sofort versandfertig, Lieferzeit** 1-3 Werktage
(Sequel) 21 Tracks, 1969-1971 - 2 Original-Alben plus 2 Bonus-Tracks!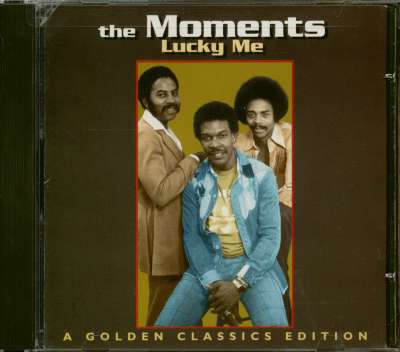 The Moments: Lucky Me (CD)
Art-Nr.: CD578322


nur noch 2 verfügbar
Sofort versandfertig, Lieferzeit** 1-3 Werktage
(Collectables Records) 14 tracks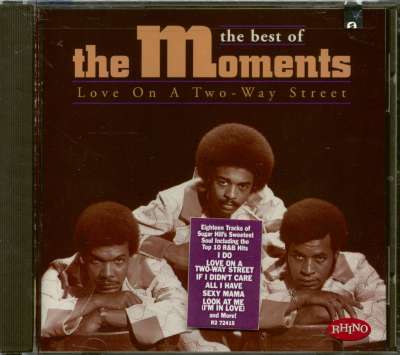 The Moments: The Best Of The Moments - Love On A Two-Way...
Art-Nr.: CD241520


Artikel muss bestellt werden
(Rhino Records) 18 tracks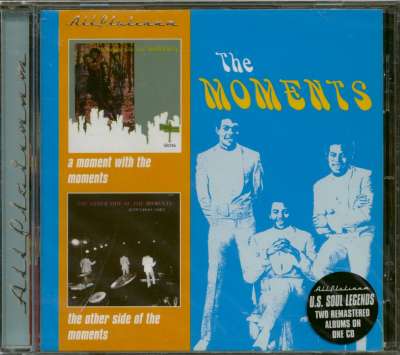 The Moments: A Moment With The Moments - The Other Side Of...
Art-Nr.: CD035226


Artikel muss bestellt werden
(Castle Music) 19 tracks