Wer war/ist

Ennio Morricone

? - CDs, Vinyl LPs, DVD und mehr
Ennio Morricone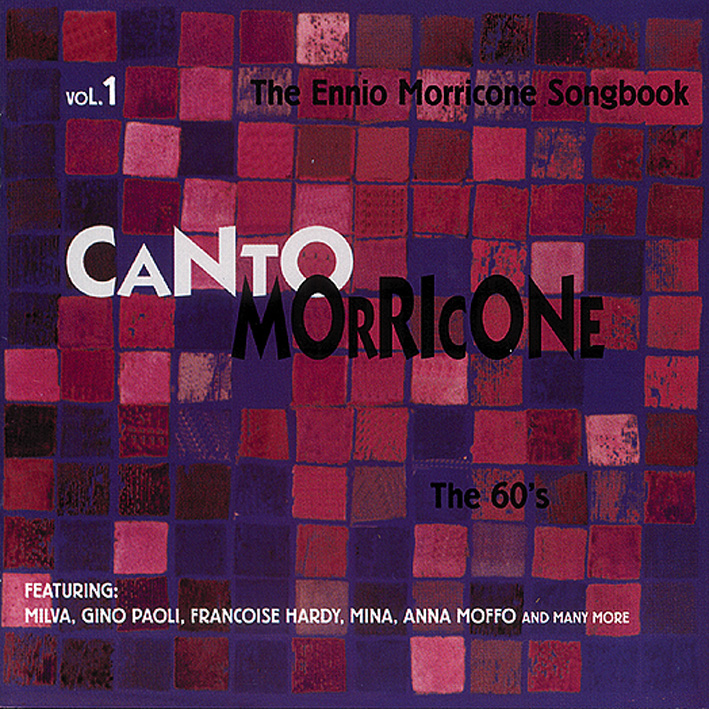 Perhaps Europe's best-known film composer, Ennio Morricone was born in Rome on 10 November 1928. The son of a trumpeter, Morricone replaced his father in Constantino Ferri's band in 1945, and, while performing, studied orchestration, composition, and conducting at the Conservatorio di Santa Cecilia. He graduated in 1956, and, to supplement his earnings, wrote radio and television arrangements for RAI's light music orchestra. This resulted in a contract with RCA, where Morricone went on to write an astonishing 500 arrangements for artists as diverse as Little Peggy March, Mario Lanza, and Paul Anka. Morricone worked for RCA between 1959 and 1967, and his work included Paul Anka's Italian smash hit Ogni Volta.

Ennio Morricone's first film score was for the comedy 'Il Federale' in 1961. Three years later, he was hired by Sergio Leone to write the score for 'A Fistful of Dollars', which he wrote under the pseudonym Dan Savio. In stark contrast to American western theme songs, which were often folk-based, Morricone used a haunting combination of cries and a repeated whistled phrase in 'A Fistful of Dollars'. He then worked on Leone's trilogy of 'spaghetti westerns,' and those in turn led to offers of work from leading European directors. Among the best-known films to bear Morricone's trademark skills are 'Battle of Algiers' (directed by Pontecorvo in 1966), 'Big Birds, Little Birds' (directed by Pasolini in 1966), and '1900' (directed by Bertolucci in 1976).

In the Seventies, Morricone began write for American studios, and his work can be heard on such classics as 'Exorcist II' and 'Frantic'. He was nominated for an Oscar for his work on 'Days of Heaven' in 1978 and was nominated again for the score to Roland Joffe's 'The Mission' in 1986, The latter notable for Morricone's use of motifs from early sacred music and native Indian music. In 1987, he received yet another Oscar nomination for 'The Untouchables'. Most recently, Morricone was nominated in 1992 for his work on Warren Beatty's 'Bugsy'.

Altogether, Ennio Morricone has scored more than three hundred movies covering every conceivable genre. In the Nineties, he seems to be working as hard as ever, scoring 'Husbands and Lovers', 'City of Joy', 'Hamlet', 'Cinema Paradiso' ...and many others. Along the way, he has also composed several albums of non-film music, and had a #1 hit in England with Chi Mai, a tune he intially composed for the movie 'Maddalena' in the early 1970s, which was used again in 1981 by the BBC television series about the British prime minister Lloyd George. The tune was used yet again in the Jean-Paul Belmondo movie 'The Professional'.

Ennio Morricone still lives in Rome with his wife, Maria, whom he married in 1956, and their four children. Lately, his son Andrea has been following in his father's footsteps. Now in his seventies, Morricone continues to write for movies and has lately turned his attention to extended classical pieces.
Canto Morricone
- Pop Music CD-Album-Series by Bear Family
Read more at: https://www.bear-family.com/bear-family/country-series/canto-morricone/
Copyright © Bear Family Records
Copyright © Bear Family Records® Alle Rechte vorbehalten. Nachdruck, auch auszugsweise, oder jede andere Art der Wiedergabe, einschließlich Aufnahme in elektronische Datenbanken und Vervielfältigung auf Datenträgern, in deutscher oder jeder anderen Sprache nur mit schriftlicher Genehmigung der Bear Family Records® GmbH.
Weitere Informationen zu Ennio Morricone auf de.Wikipedia.org
Für die Filterung wurden keine Ergebnisse gefunden!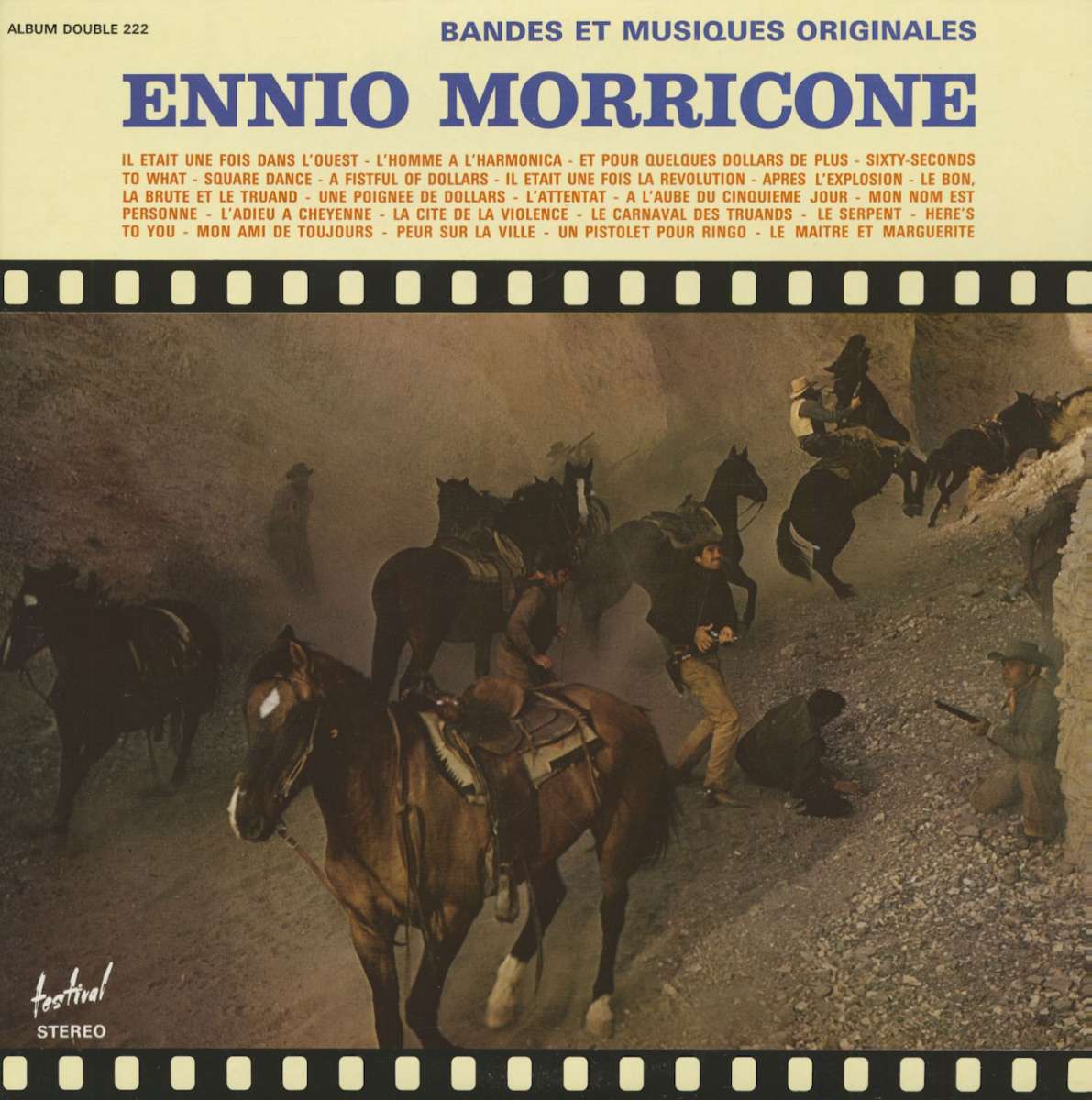 Ennio Morricone: Bandes Et Musiques Originales (2-LP)
Art-Nr.: LPFEST222


Dieser Artikel ist gestrichen und kann nicht mehr bestellt werden!
(Festival) 22 tracks - Canadian pressing - Original recordings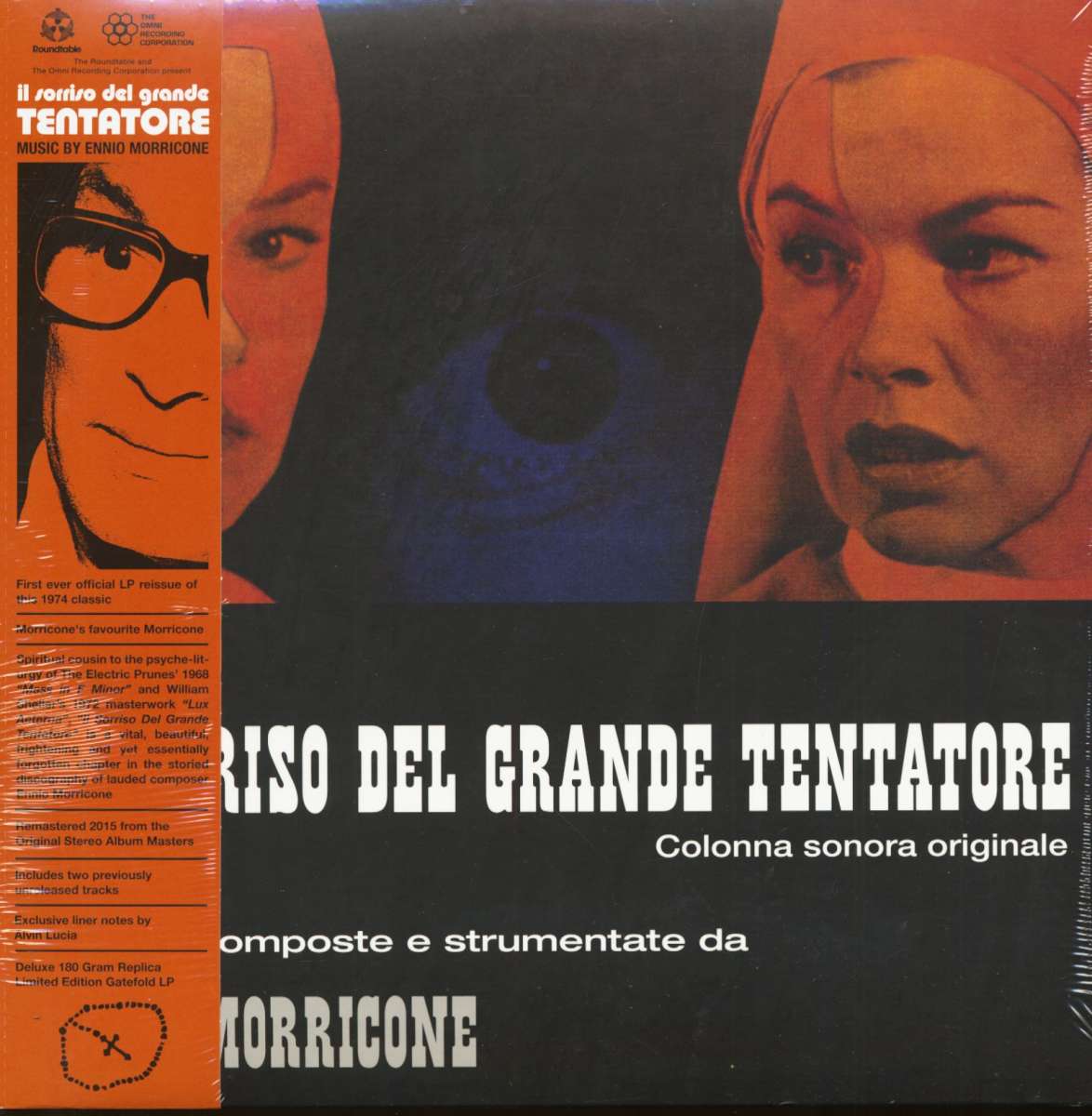 Ennio Morricone: Il Sorriso Del Grande Tentatore (Colonna Sonora...
Art-Nr.: LPROMA103


Artikel muss bestellt werden
(Omni) 8 tracks - Re-issue on 180g Vinyl of the original 1974 'Beat Records' LP soundtrack - Comes in a deluxe 180 Gram Replica Limited Edition Gatefold LP with OBI strip - Remastered 2015 from the Original Stereo Album Masters -...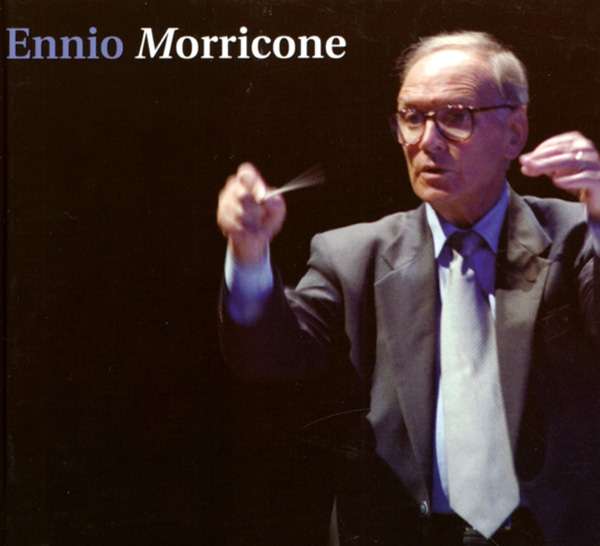 Ennio Morricone: Ennio Morricone - Rome 2002 Deluxe Digipac
Art-Nr.: CD301666


Artikel muss bestellt werden
(2002/MILAN) 17 tracks recorded at the Forum Music Village in Rome - Deluxe Digipac with 34 page booklet incl.complete concert & movie listings -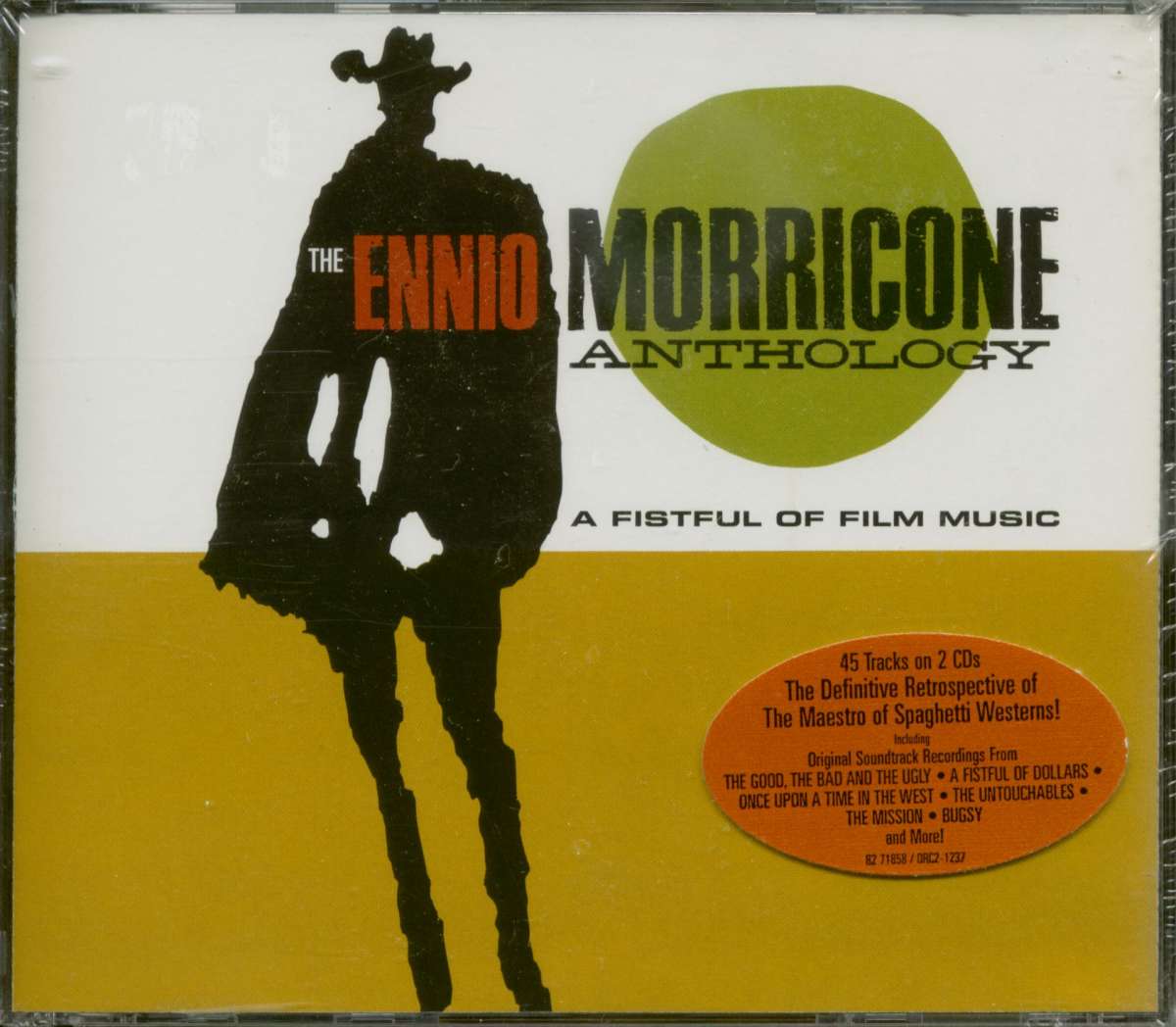 Ennio Morricone: The Ennio Morricone Anthology - A Fistful Of...
Art-Nr.: CDRN71858


Dieser Artikel ist gestrichen und kann nicht mehr bestellt werden!
(Rhino) 43 tracks 1964-1991. The definitive retrospective with 36 page booklet.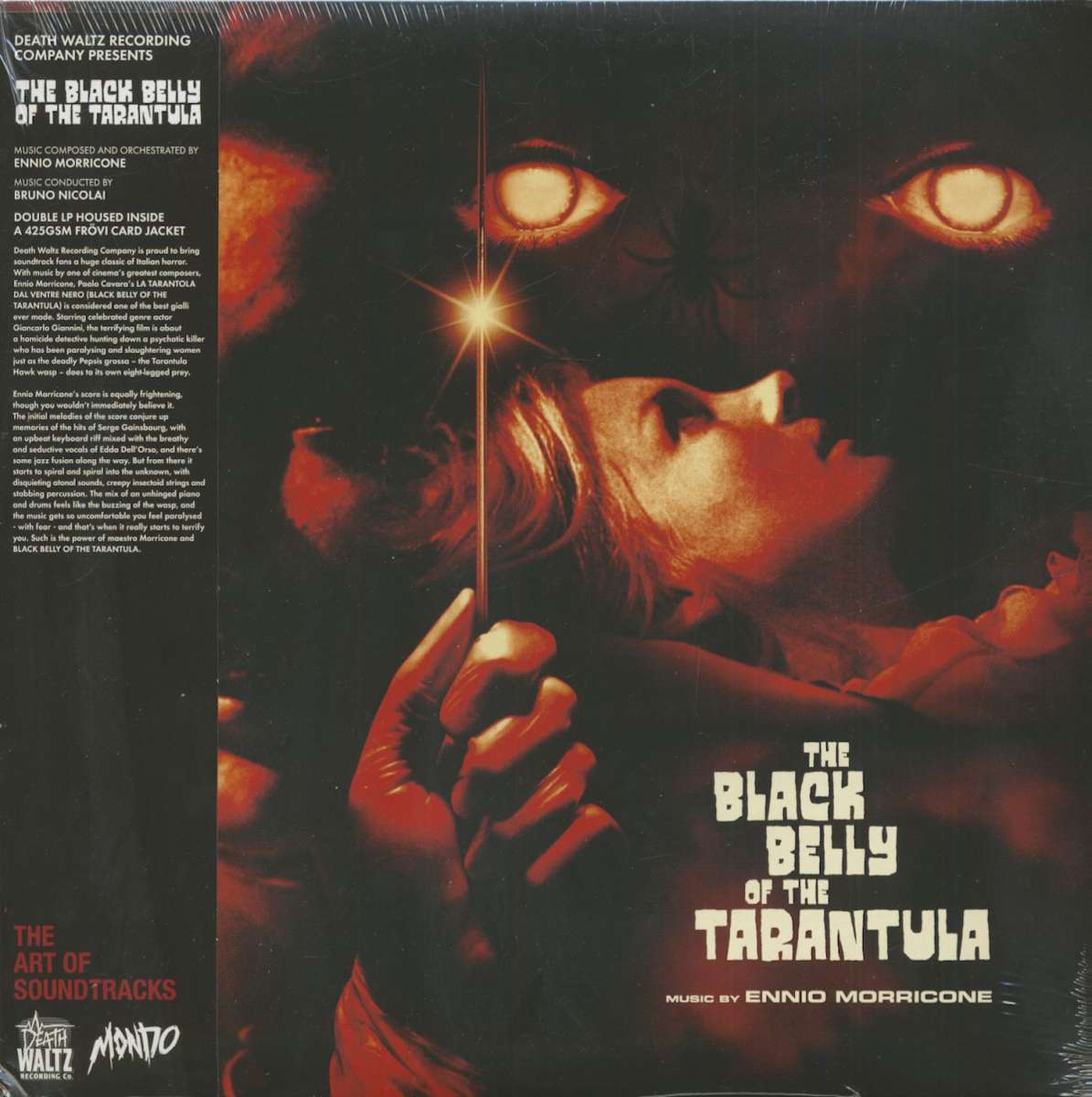 Ennio Morricone: The Black Belly Of The Tarantula (2-LP, 180g...
Art-Nr.: LPDW049


Dieser Artikel ist gestrichen und kann nicht mehr bestellt werden!
(2015/Death Waltz) 15 tracks - Deluxe edition of the original 1971 soundtrack - coloured vinyl - limited to 500 copies - Housed in a 425 gsm reverse card stock gatefold jacket with obi strip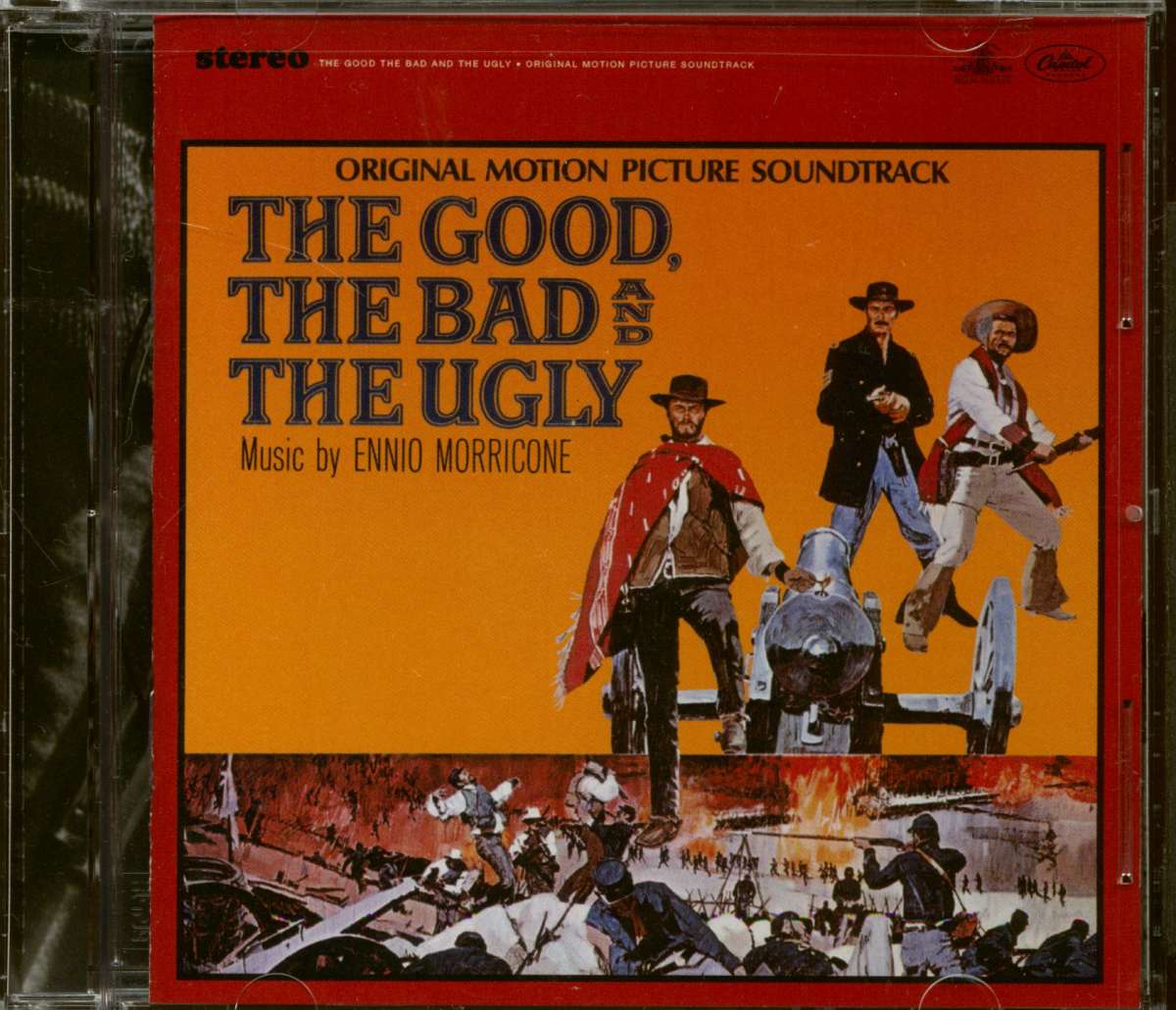 Ennio Morricone: The Good, the Bad & the Ugly (CD)
Art-Nr.: 0724359862125


Dieser Artikel ist gestrichen und kann nicht mehr bestellt werden!
(Capitol Records) 21 tracks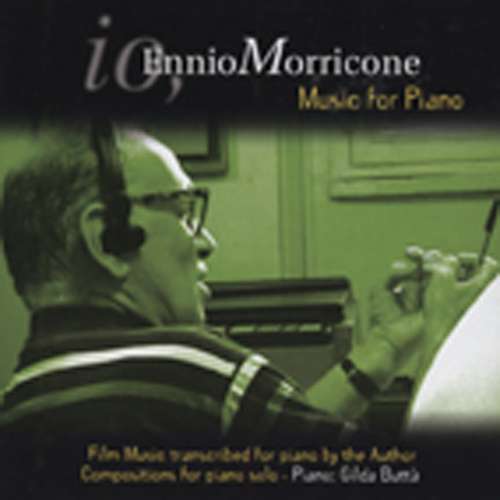 Ennio Morricone: Music For Piano
Art-Nr.: CDCNDL14231


Artikel muss bestellt werden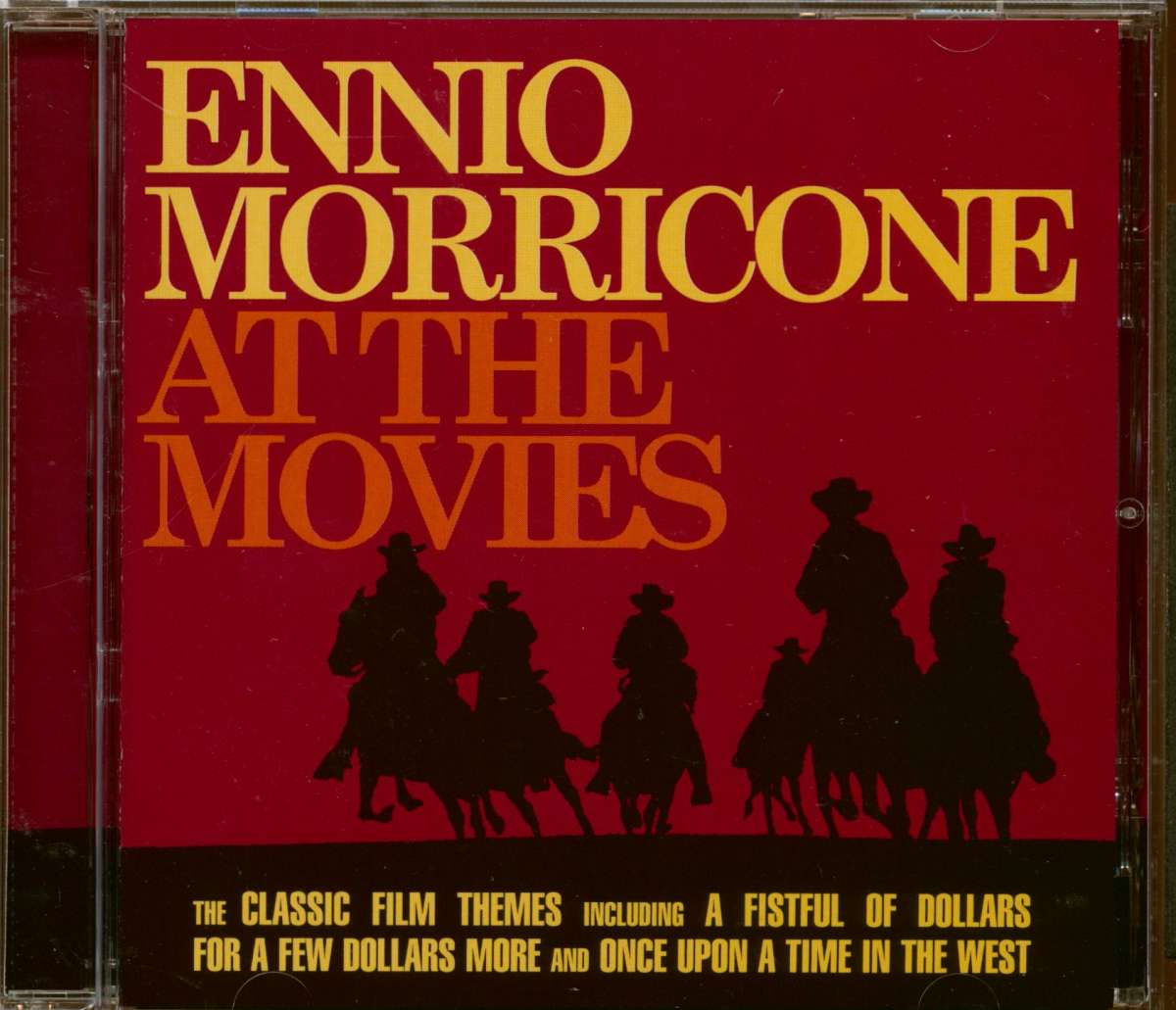 Ennio Morricone: At The Movies (CD)
Art-Nr.: CD543020


Artikel muss bestellt werden
(BMG) 18 tracks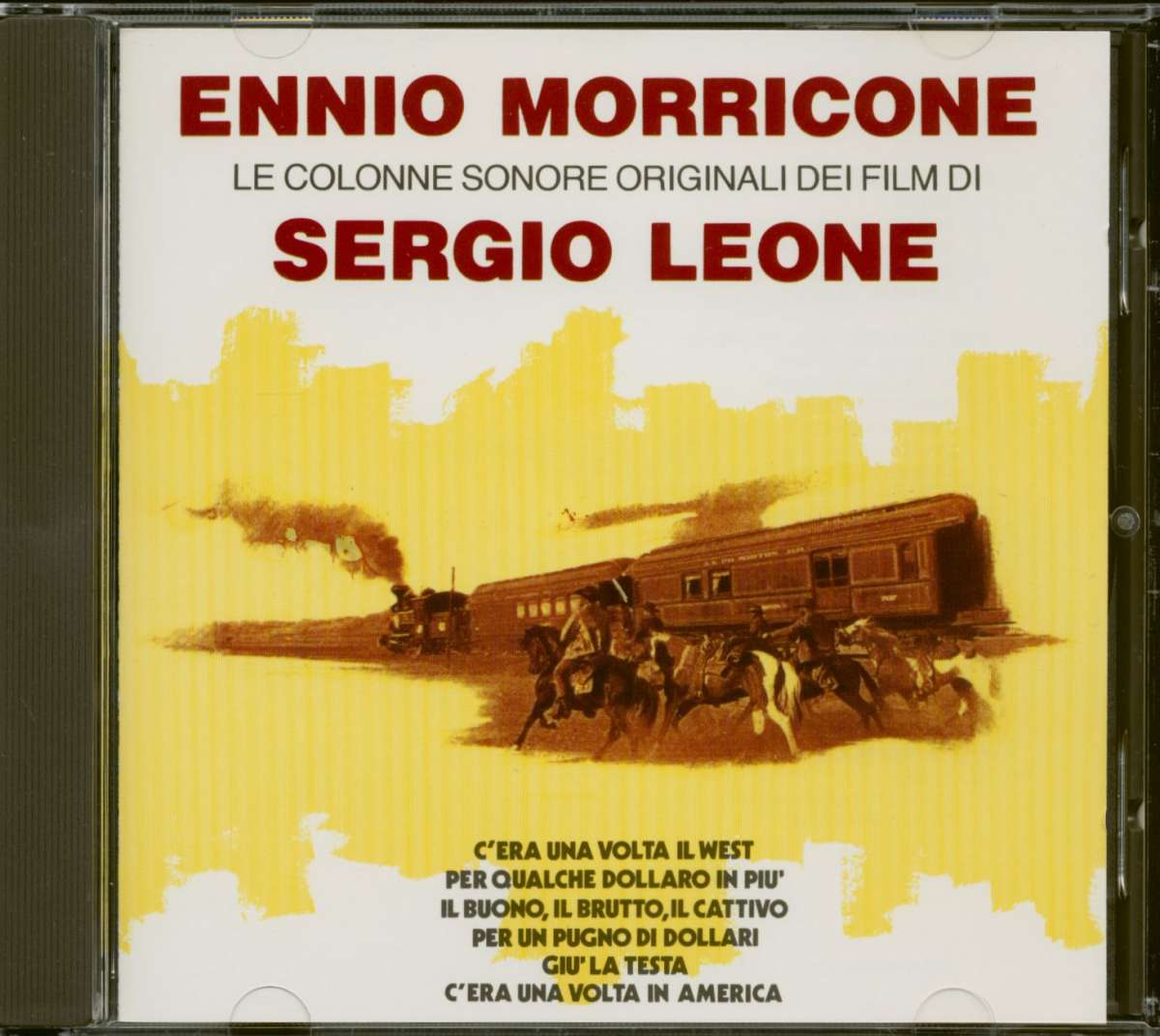 Ennio Morricone: Le Colonne Sonore Originali Dei Film Di Sergio...
Art-Nr.: CD192821


Dieser Artikel ist gestrichen und kann nicht mehr bestellt werden!
(RCA) 23 tracks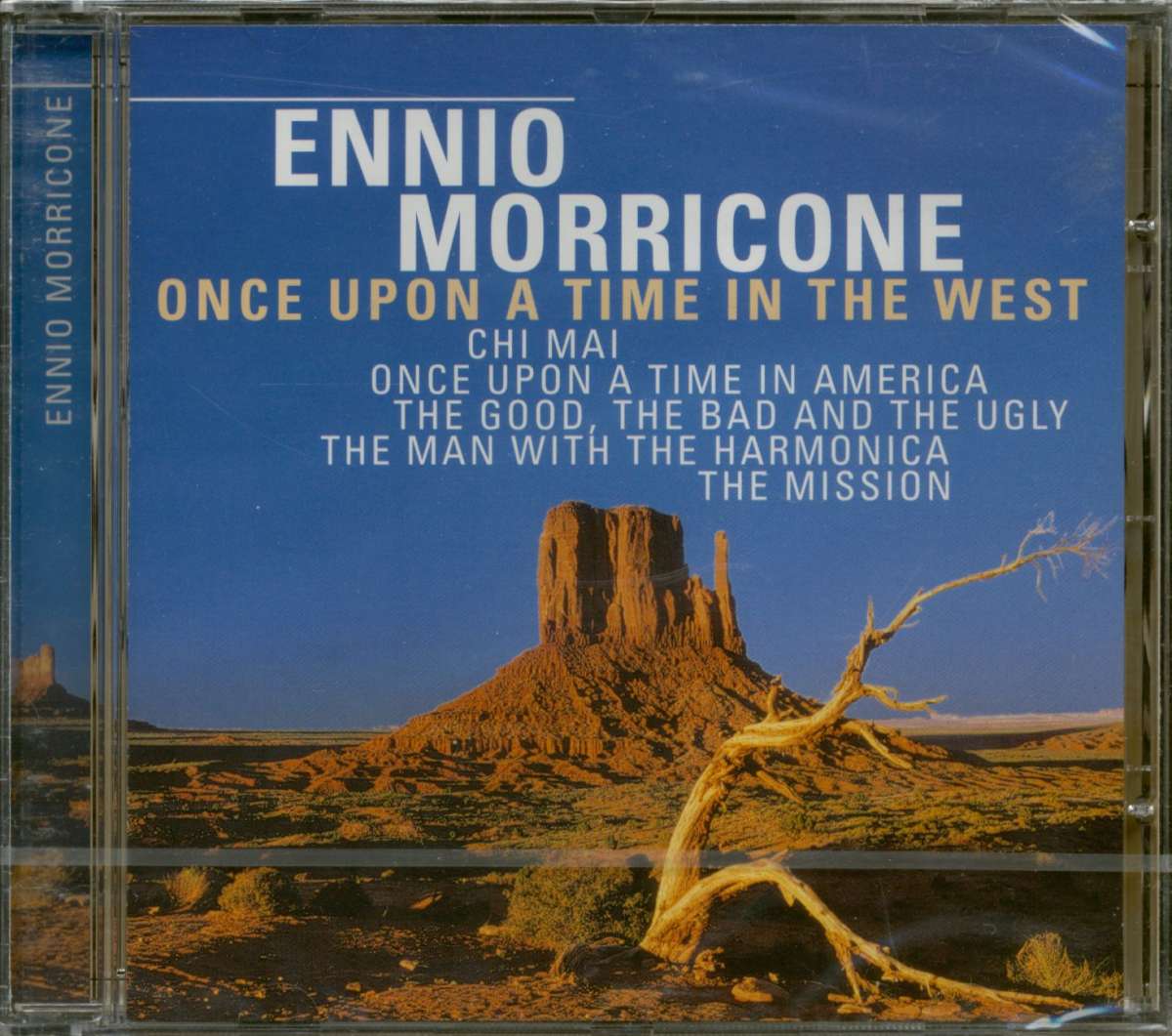 Ennio Morricone: Once Upon A Time In The West (CD)
Art-Nr.: CD543424


Artikel muss bestellt werden
(Disky) 14 tracks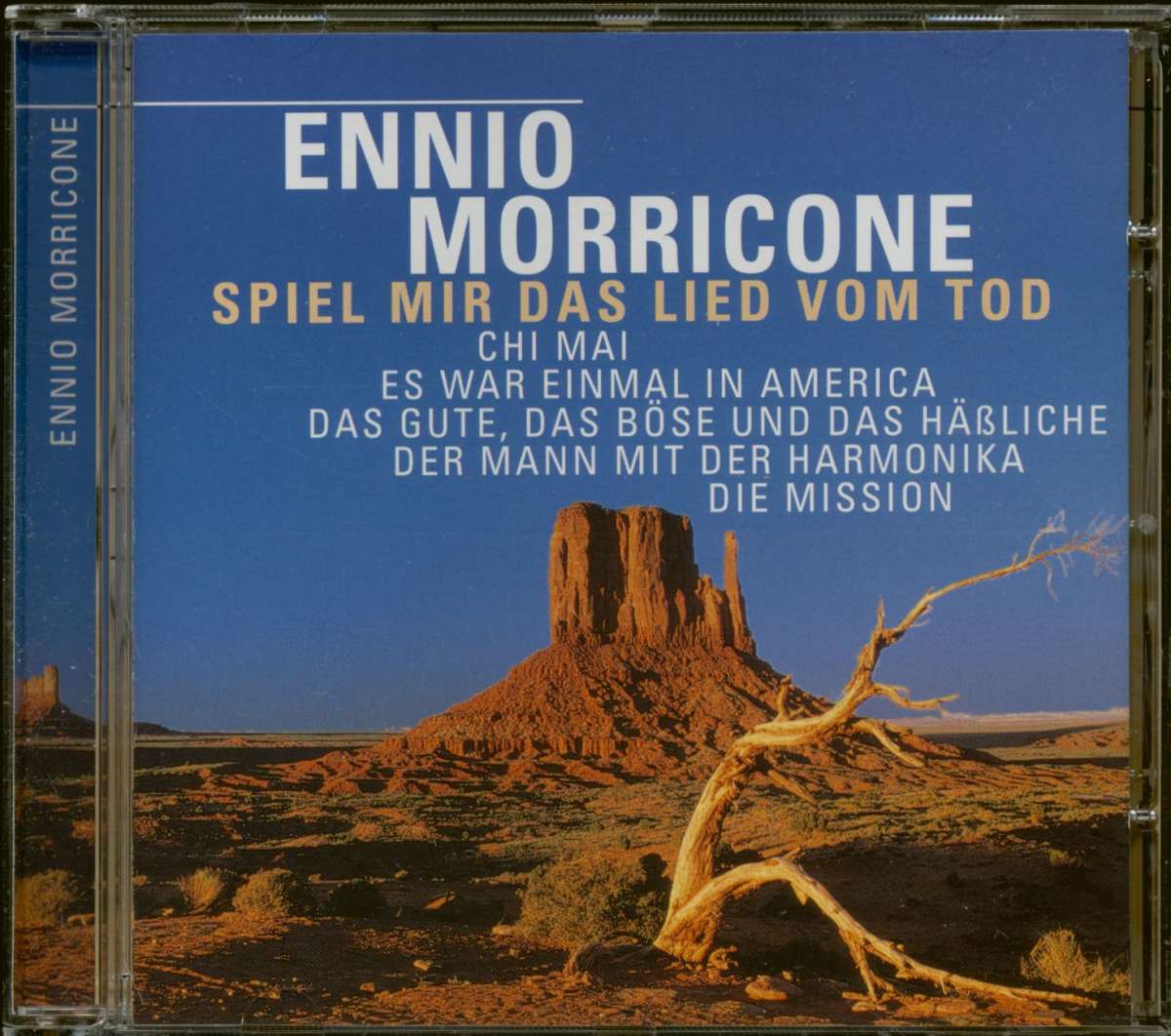 Ennio Morricone: Spiel Mir Das Lied Vom Tod - Soundtrack (CD)
Art-Nr.: CD548320


Artikel muss bestellt werden
(Disky) 14 tracks