Wer war/ist

Tony Orlando

? - CDs, Vinyl LPs, DVD und mehr
Tony Orlando,
geboren in New York, am 3. April 1944, arbeitete zunächst als Sängerin auf Demonstrationsscheiben für Don Kirshners berühmte Brill Building Musikverlagsoperation. Orlando schneide die Originale von 'Will You Still Love Me morgen' und 'Some Art of Wonderful' (Hits für die Shirelles und die Drifters), bevor Kirshner sein Potenzial als Sänger in seinem eigenen Recht erkannte. Er spezialisierte sich auf die perfekt organisierte Pop-Single und hatte drei Hits auf Epic im Jahr 1961: "Halfway To Paradise" (ein britischer Hit für Billy Fury), "Bless You" (Top Twenty) und "Happy Times".
Als Sänger war er einer der ersten "Blue-Eyed Soul" Sänger und die Produktionen - von Kirshner und Al Nevins - waren fast symphonisch. Aber trotz der reichen Saiten, spanischen Gitarren, Kastagnetten und Mädchen Chöre, war es Orlando, dass Sie gehört haben. Stunden der Praxis in acappella Gruppen hatte dazu beigetragen, eine unverwechselbare Stimme zu vervollkommnen, die oft die Goffin-King-Songs, die er gegeben hat, überstrahlt hat. Maschine-bearbeitet, Markt-getestet Pop kann gut sein, wenn Sie wie Ben E. King hum.
Obwohl die Orlando-Stimme später in den sechziger Jahren verschwunden war, erschien er im nächsten Jahrzehnt mit einer Reihe von gleichermaßen erfolgreichen Platten mit Dawn
Copyright © Bear Family Records® Alle Rechte vorbehalten. Nachdruck, auch auszugsweise, oder jede andere Art der Wiedergabe, einschließlich Aufnahme in elektronische Datenbanken und Vervielfältigung auf Datenträgern, in deutscher oder jeder anderen Sprache nur mit schriftlicher Genehmigung der Bear Family Records® GmbH.
Für die Filterung wurden keine Ergebnisse gefunden!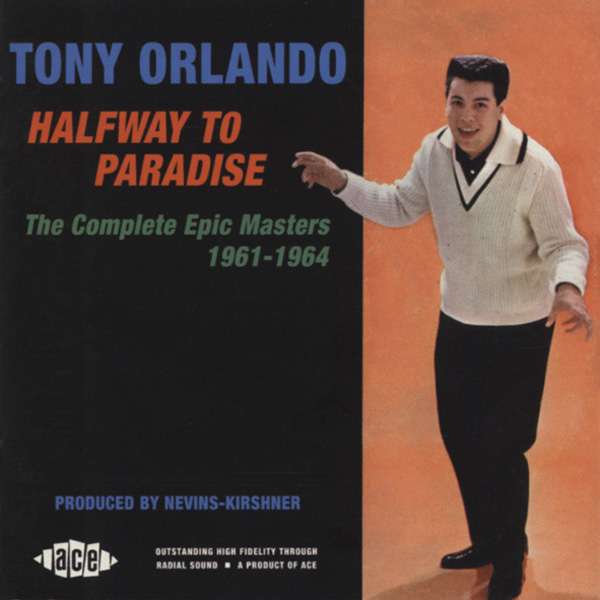 Tony Orlando: Halfway To Paradise
Art-Nr.: CDCHD1137


Artikel muss bestellt werden
(2006/ACE) 27 tracks EPIC 1961-64 with 16 page booklet. Long before the break Of Dawn, Tony Orlando was the voice of many of the greatest pop records of the early 1960s. The demos he cut for the likes of The Drifters and Ben E. King are...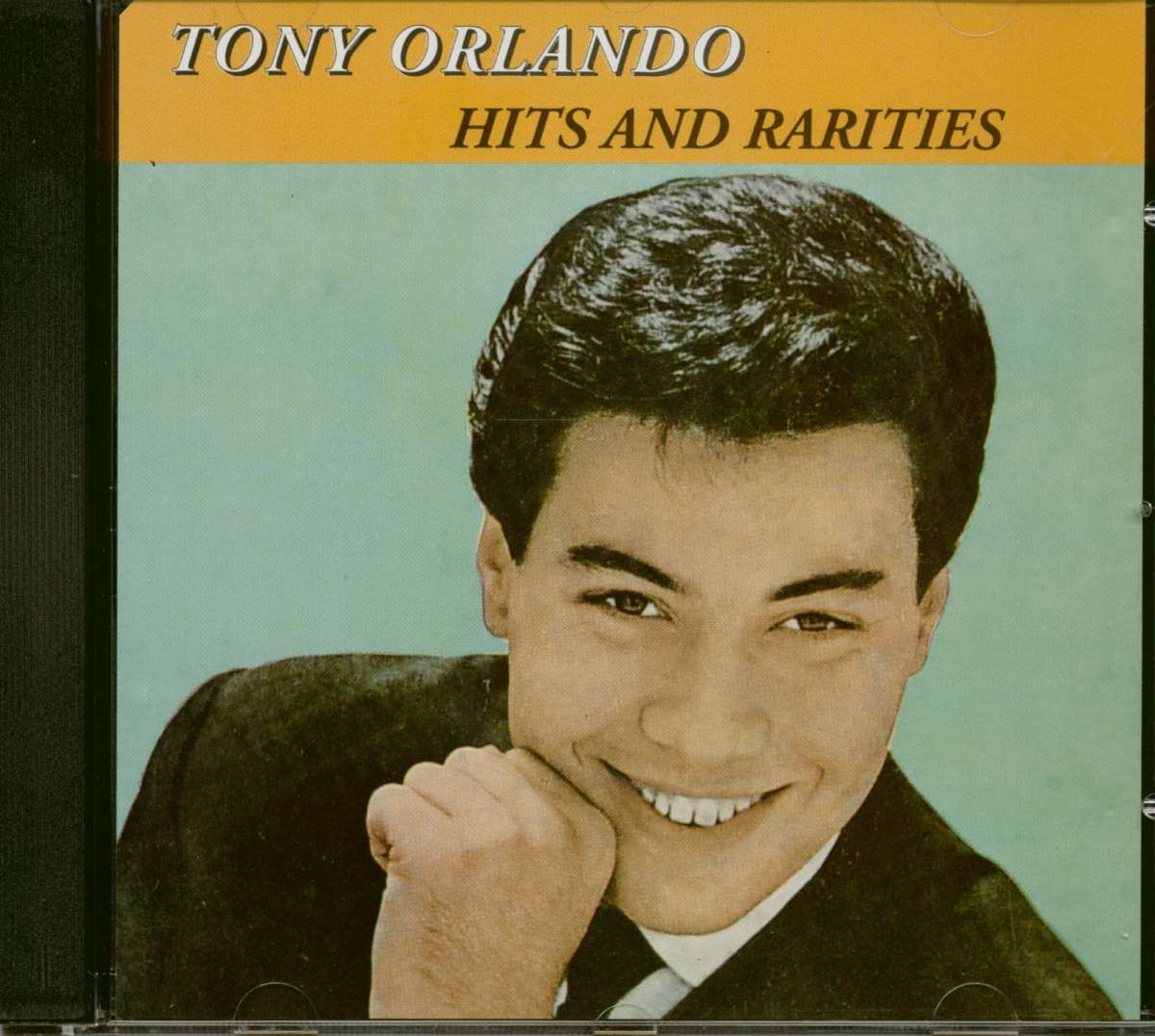 Tony Orlando: Hits And Rarities (CD)
Art-Nr.: CDMAR016


die letzten 1 verfügbar
Sofort versandfertig, Lieferzeit** 1-3 Werktage
​(Marginal Records) 30 tracks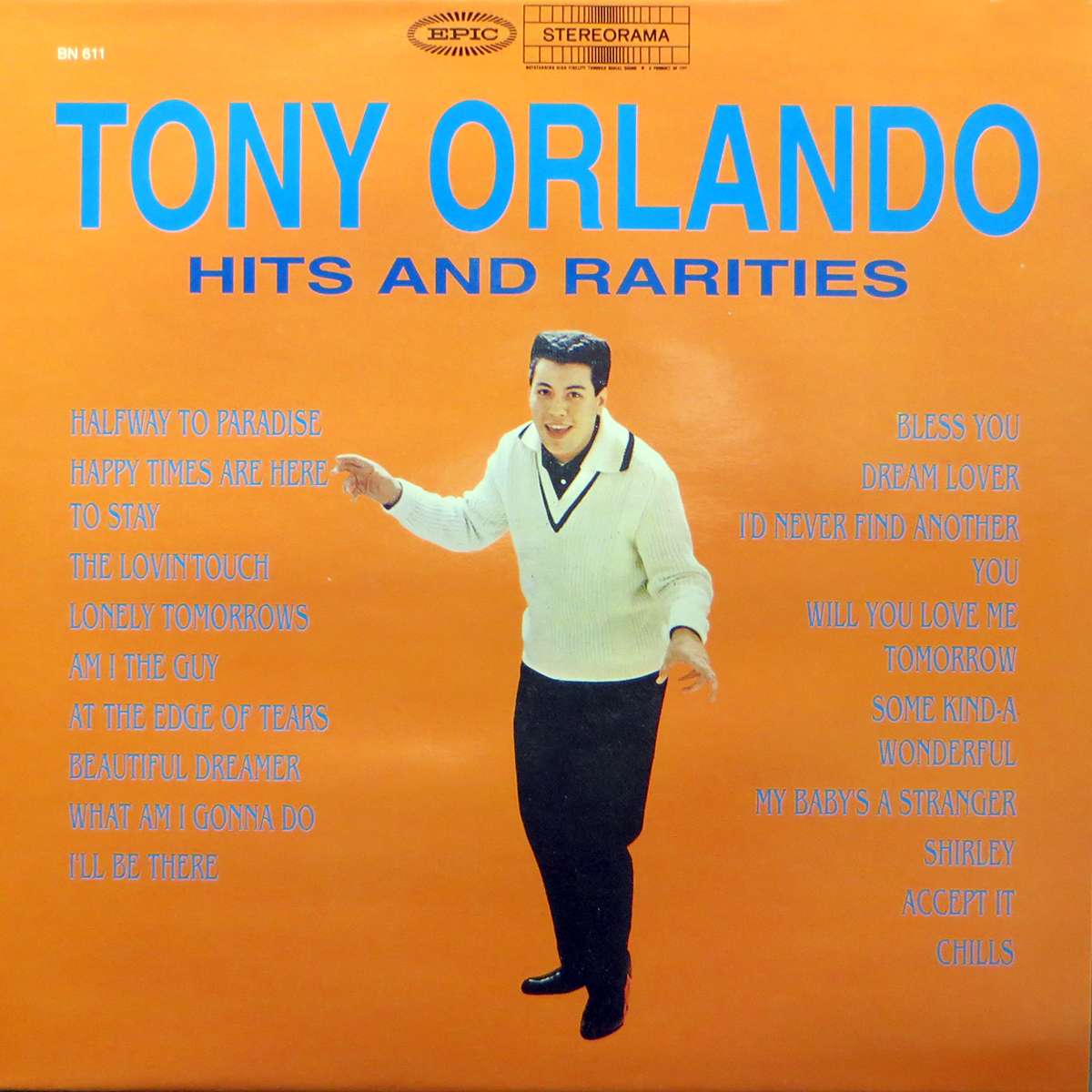 Tony Orlando: Hits And Rarities (LP)
Art-Nr.: LPBNG611


Artikel muss bestellt werden
(Epic) 18 tracks, produced by Nevins-Kirshner.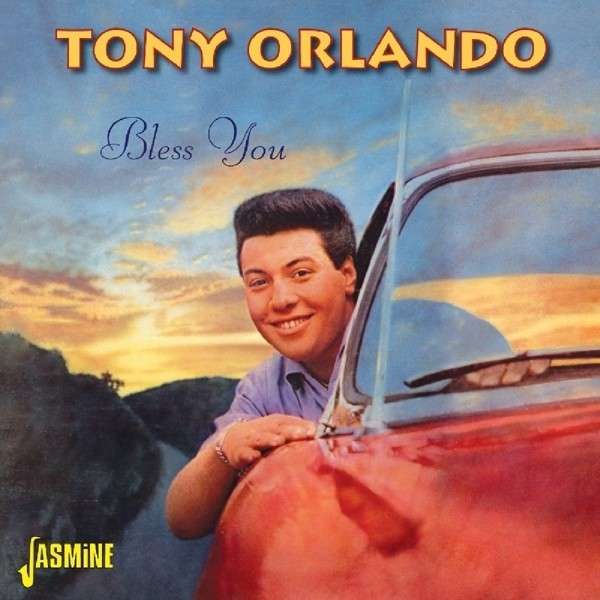 Tony Orlando: Bless You
Art-Nr.: CDJAS276


die letzten 2 verfügbar
Sofort versandfertig, Lieferzeit** 1-3 Werktage
(2014/Jasmine) 26 teenage strollers and ballads (64:08) 1959-63 incl. some rare bonus tracks.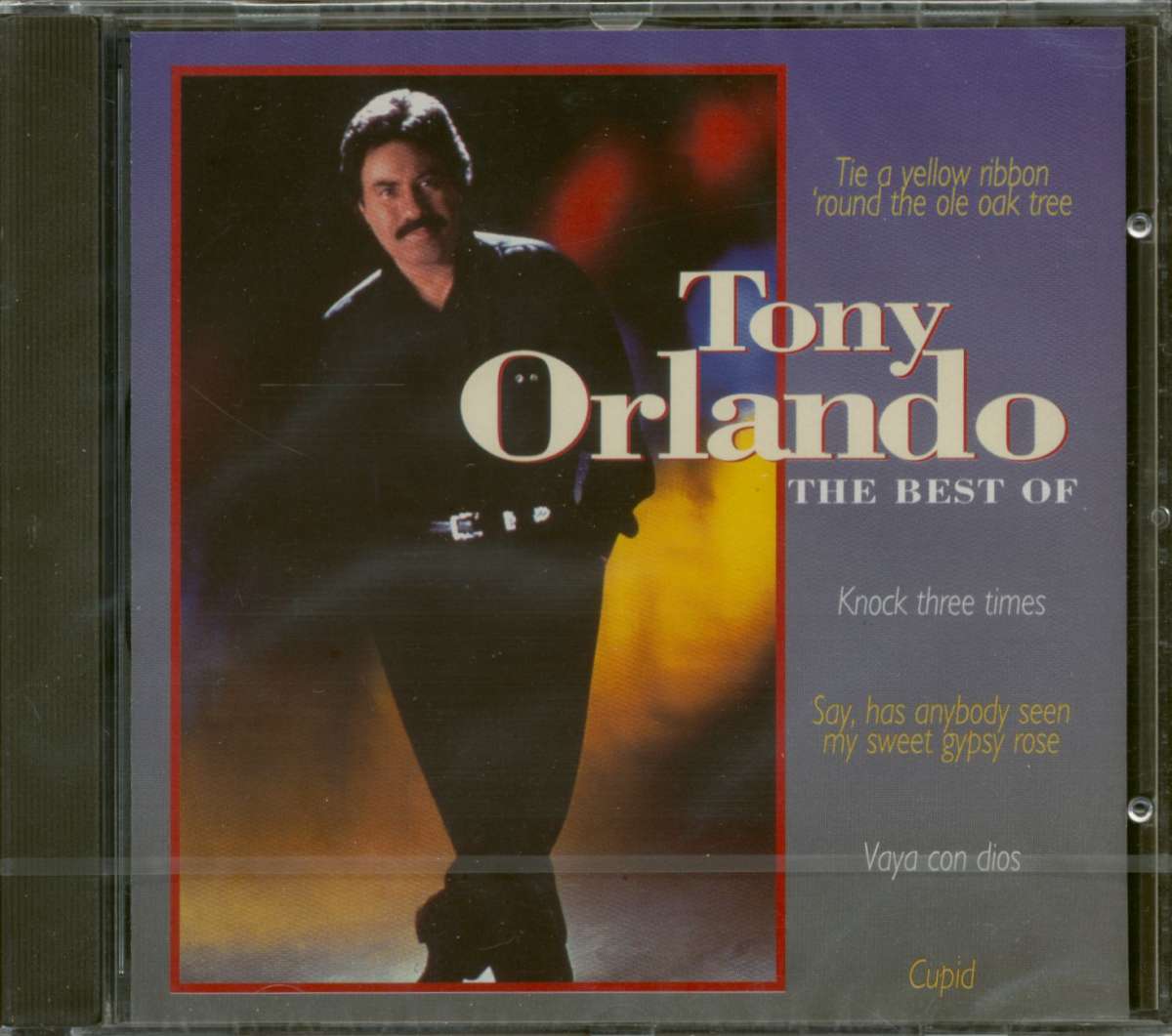 Tony Orlando: The Best Of (CD)
Art-Nr.: CD666925


die letzten 1 verfügbar
Sofort versandfertig, Lieferzeit** 1-3 Werktage
(Wise Buy) 12 tracks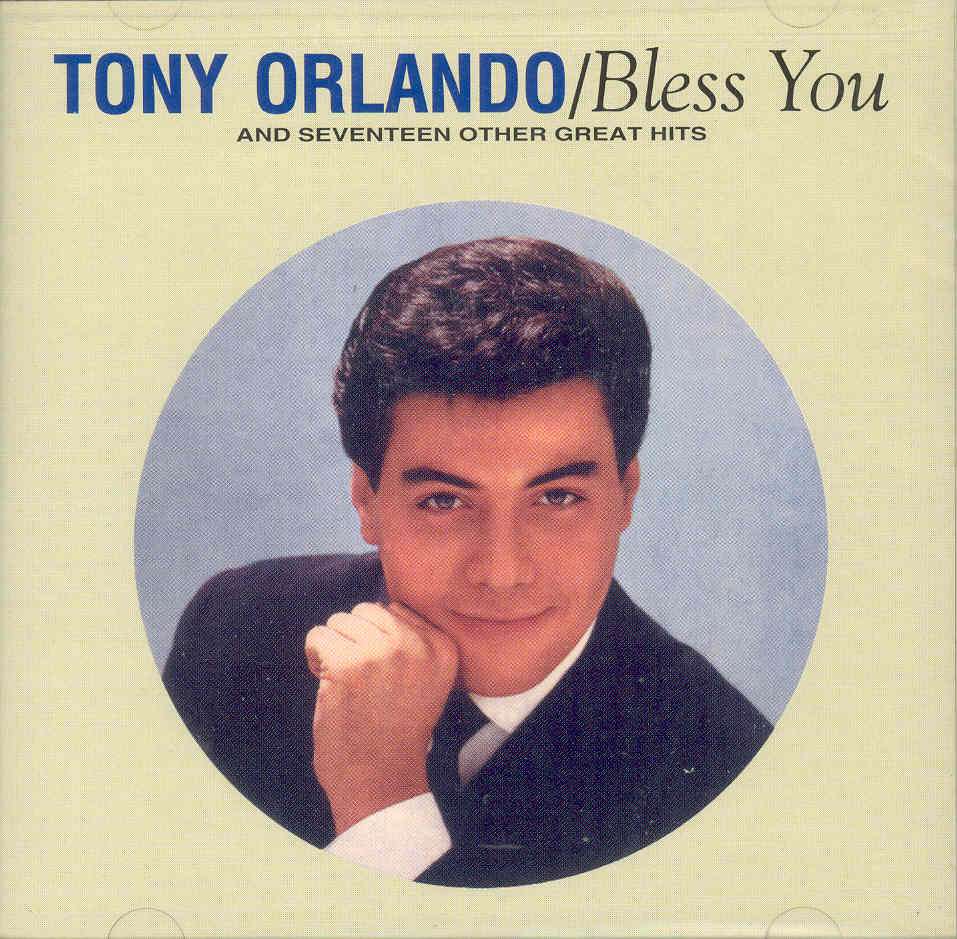 Tony Orlando: Bless You
Art-Nr.: CDCOL5827


Artikel muss bestellt werden
CD on COLLECTABLE RECORDS by Tony Orlando - Bless You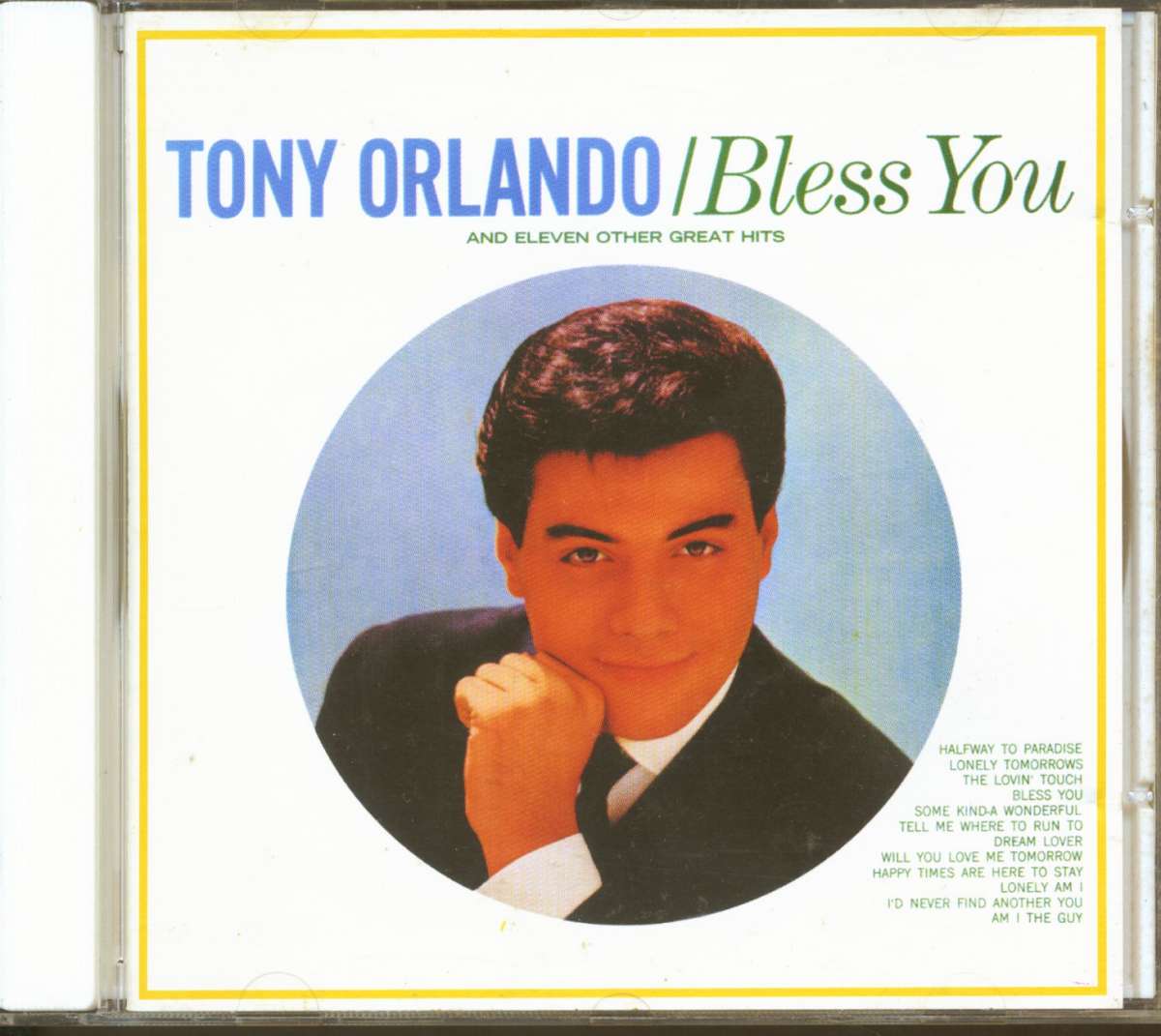 Tony Orlando: Bless You (CD)
Art-Nr.: CDSB611


Sofort versandfertig, Lieferzeit** 1-3 Werktage
(1994/SOUTH BAY) 12 tracks 1961 - dubbed from vinyl