Wer war/ist

Ozark Mountain Daredevils

? - CDs, Vinyl LPs, DVD und mehr
Ozark Mountain Daredevils
Country Girl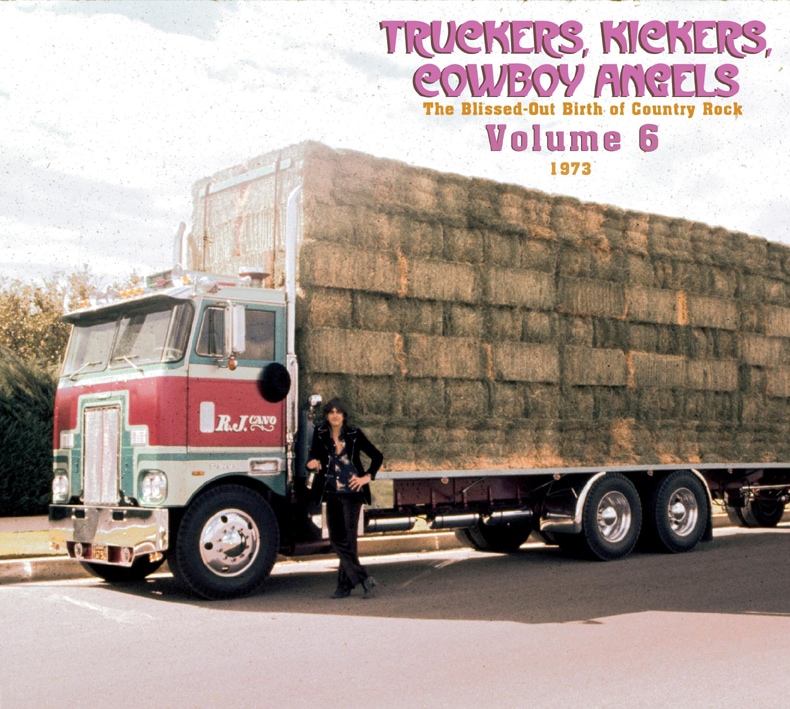 Pretty much since the dawn of the record business, a mega-successful act on one label leads other labels to sign supposedly comparable acts, and they do this despite the very low success rate. The Ozark Mountain Daredevils were A&M's Eagles. From Springfield, Missouri, they went to Kansas City, where they found a manager, who took their tape around Los Angeles. When A&M's David Anderle heard it, he called British producer Glyn Johns and they arranged to see the group at Kansas City's Cowtown Ballroom on March 10, 1973. There were tornado warnings that night, and Anderle and Johns had a harrowing flight. Knowing that the label guys were in the audience made the Daredevils nervous, and their set was sub-par. Their manager brought Anderle and Johns back to his place to hear an unplugged performance by candlelight that sealed the deal. They were signed on May 1, 1973 and by June they were in England recording with Johns, who'd uncoincidentally produced the Eagles' first two albums. The first song on the first side of the first album was Randy Chowning's Country Girl, and he sang lead. "I'd just moved back to the country, so that helped," he said later. "I listened to a lot of music. I loved Buffalo Springfield and a lot of the British music, and I listened to Hank Williams and blues. We leaned toward what the Eagles were doing except we didn't write lyrics about the desert because we were in the middle of Missouri. There weren't many cactuses. But there were country girls." It was slick, but the Eagles' magic wasn't there. The Eagles made you want to get in a car and drive cross country. The Daredevils kept you diverted for a few minutes. Good to hear the harmonica on a rock record, though.
Various Truckers, Kickers, Cowboy Angels - The Blissed-Out Birth Of Country Rock, Vol. 6: 1973 (2-CD)
Read more at: https://www.bear-family.com/various-truckers-kickers-cowboy-angels-the-blissed-out-birth-of-country-rock-vol.-6-1973-2-cd.html
Copyright © Bear Family Records
Copyright © Bear Family Records® Alle Rechte vorbehalten. Nachdruck, auch auszugsweise, oder jede andere Art der Wiedergabe, einschließlich Aufnahme in elektronische Datenbanken und Vervielfältigung auf Datenträgern, in deutscher oder jeder anderen Sprache nur mit schriftlicher Genehmigung der Bear Family Records® GmbH.
Weitere Informationen zu Ozark Mountain Daredevils auf de.Wikipedia.org
Für die Filterung wurden keine Ergebnisse gefunden!