Für die Filterung wurden keine Ergebnisse gefunden!
Les Paul: The Inventor: Great Guitar Instrumentals
Art-Nr.: CDMW051

(2009/MW/CAPITOL) 14 master instros - all Top 25 Singles! ecopac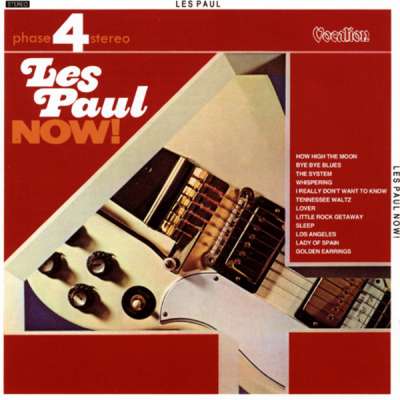 Les Paul: Les Paul Now!
Art-Nr.: CDLF8101

(2004/VOCALION) 13 tracks, original 1968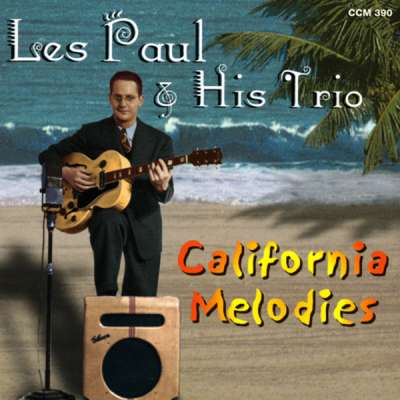 Les Paul & His Trio: California Melodies
Art-Nr.: CDCCM390

(2003/CCM) 20 tracks - transcriptions 1944/45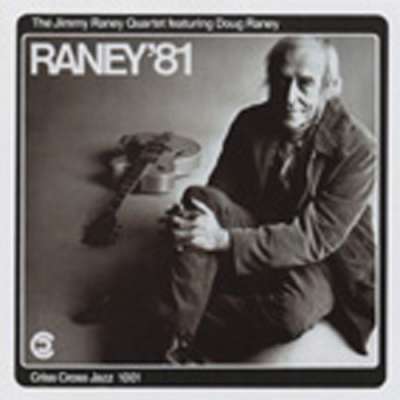 Les Paul: After You've Gone
Art-Nr.: CDAUD42


Sofort versandfertig, Lieferzeit** 1-3 Werktage
(2009/AUDUOPHILE) 28 tracks, recorded for World Broadcasting Co. 1944/45 in Los Angeles.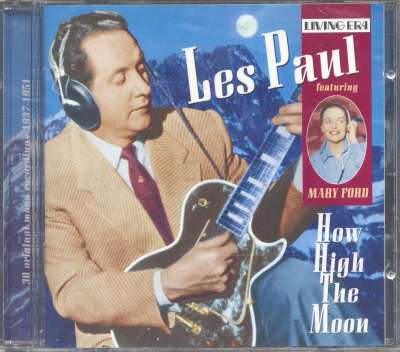 Les Paul: How High The Moon (CD)
Art-Nr.: CDAJA5438


Sofort versandfertig, Lieferzeit** 1-3 Werktage
(2002/ASV) 30 mono recordings 1937-1951 featuring Mary Ford
Les Paul: Jazzman (2-CD)
Art-Nr.: CDAMSC940

(AVID) 44 tracks (156:41)
Wer war/ist

Les Paul

? - CDs, Vinyl LPs, DVD und mehr
Les Paul and Mary Ford
Geboren am 9. Januar 1916, in Waykesha, Wisconsin, als Lester Polfuss, begann Paul, Gitarre in Hinterwäldler-Bands zu spielen und zog dann zu Jazz-Combos, zuerst mit dem Les Paul Trio in den späten dreißiger Jahren, bevor er der Gitarrist kam Mit dem ersten Fred Waring und später Bing Crosby. Er hatte sich schon immer für Elektronik und 1941 interessiert, während er im Krankenhaus nach einem Autounfall die Idee hatte, eine solide Körper-E-Gitarre zu machen - das Logbuch, das er schließlich an Gibson als "Les Paul Guitar" verkaufte. Es wurde schließlich von der Firma ausgegeben, komplett mit seinen berühmten Nachhol-Pick-ups, im Jahr 1952.
In den späten vierziger Jahren traf er Mary Ford - geboren am 7. Juli 1928, als Colleen Summer, in Pasadena, Kalifornien - und sie begannen zu führen Und Aufnahme als Duo, erfolglos, für Decca und Kolumbien. Nach ihrer Heirat zogen sie nach Capitol und hatten fast sofort eine Reihe von Million-Anbietern - Nockin 'Bird Hill', 'Wie hoch der Mond' und die Welt wartet auf den Sonnenaufgang ', Aufzeichnungen, die mehr an ihre Originalität erinnert werden.
Mary Fords Stimme ergänzt Les Pauls "redende Gitarre" - als alles andere. Ihre Hits hörten 1961 auf, aber bis dahin war Les Paul, der 1954 den ersten achtspurigen Blockflöte gebaut hatte, viel mehr daran interessiert, mit Gitarren zu experimentieren, als sie zu spielen. Seit seiner Scheidung von Mary Ford im Jahre 1963 widmete er sich der "Erneuerung der Gitarre".