Wer war/ist

The Pentagons

? - CDs, Vinyl LPs, DVD und mehr
The Pentagons
To Be Loved (Forever)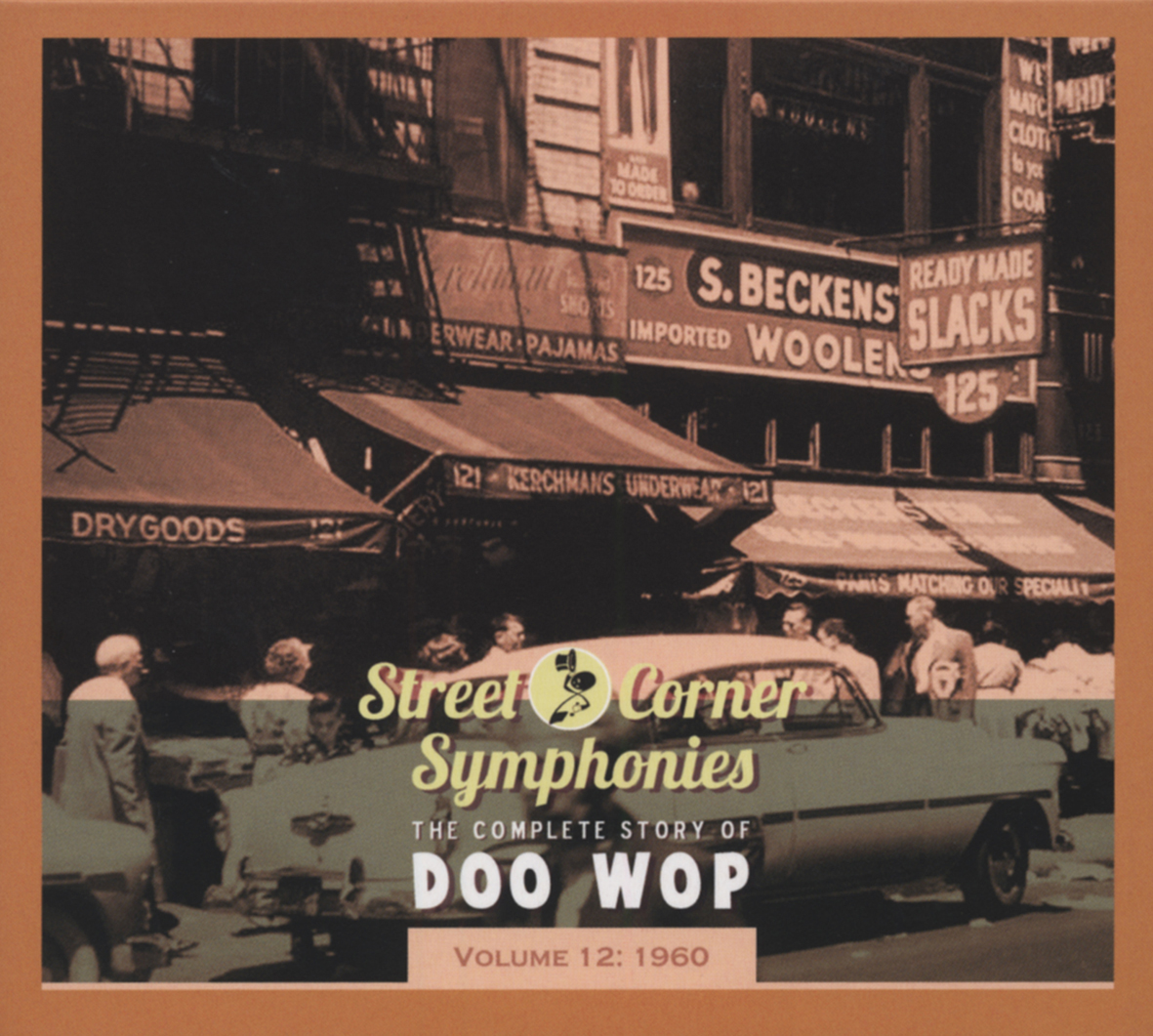 There was no Washington, D.C. political connection for The Pentagons, based in San Bernardino, California: their name just signified they were a quintet. Brothers Kenneth and Ted Goodloe (tenor and baritone, respectively) started out as half of The Metronomes during the mid-'50s. Bill James and bass singer Carl McGinnis joined the Goodloes in what became The Pentagons, followed by ex-Jewels lead tenor Johnny Torrence. They were responsible for the first 1958 Pentagons single on Specialty, Silly Dilly b/w It's Spring Again, produced by a young Sonny Bono.
Torrence and James soon exited, replaced by half-brothers Joe Jones (who would take over lead duties) and tenor Odie Munson. While visiting Los Angeles, The Pentagons were heard by producer George Motola. Their first effort for him, The Girl Around The Corner, came out on Transcontinental and Falcon as by The Shields, Motola's bread-and-butter group name. Buck Ram masterminded a scheme for the quintet, convincing them to masquerade as The Colts for six months.
Ken and Joe worked up a new ballad, To Be Loved, and when the group got back with Motola and new partner Lee Silver in late 1960, The Pentagons cut it and its playful McGinnis-penned flip Down At The Beach for the pair's fledgling Fleet International imprint. Bob Keane's Donna label (named after Ritchie Valens' smash of the same handle on parent label Del-Fi) acquired the masters, adding a parenthetical (Forever) to the title of To Be Loved. Donna listed Kenneth as sole writer; BMI today cites all five members as composers.
To Be Loved (Forever) proved a #48 pop hit in early 1961, but their Donna encore For A Love That Is Mine b/w I Like The Way You Look (At Me) went nowhere, despite a repressing with overdubbed strings. A switch to Philly-based Jamie Records proved beneficial: I Wonder (If Your Love Will Ever Belong To Me), its strings arranged by Jimmie Haskell, was an #84 pop entry in late '61 with She's Mine on the B-side (Rick Nelson revived I Wonder as a Decca B-side in 1964). An early '62 outing on Jamie coupling Until Then and I'm In Love didn't make a splash.
Ram came back into the group's orbit in 1962, but his production on the quintet, A Dream Is But A Dream, came out on Philips as by The Chesterfields. Jones did a little moonlighting as Joel Scott on a single on Phil Spector and Lester Sill's Philles logo, Here I Stand, the same year. Jones and Munson later formed The Jones Brothers, recording for Silver, Bell, and AVI. McGinnis died in June of 1985; Kenneth Goodloe left us on August 4, 1991 after suffering a heart attack.
Various - Street Corner Symphonies 1960 Vol.12
Read more at: https://www.bear-family.de/various-street-corner-symphonies-1960-vol.12.html
Copyright © Bear Family Records
Copyright © Bear Family Records® Alle Rechte vorbehalten. Nachdruck, auch auszugsweise, oder jede andere Art der Wiedergabe, einschließlich Aufnahme in elektronische Datenbanken und Vervielfältigung auf Datenträgern, in deutscher oder jeder anderen Sprache nur mit schriftlicher Genehmigung der Bear Family Records® GmbH.
Für die Filterung wurden keine Ergebnisse gefunden!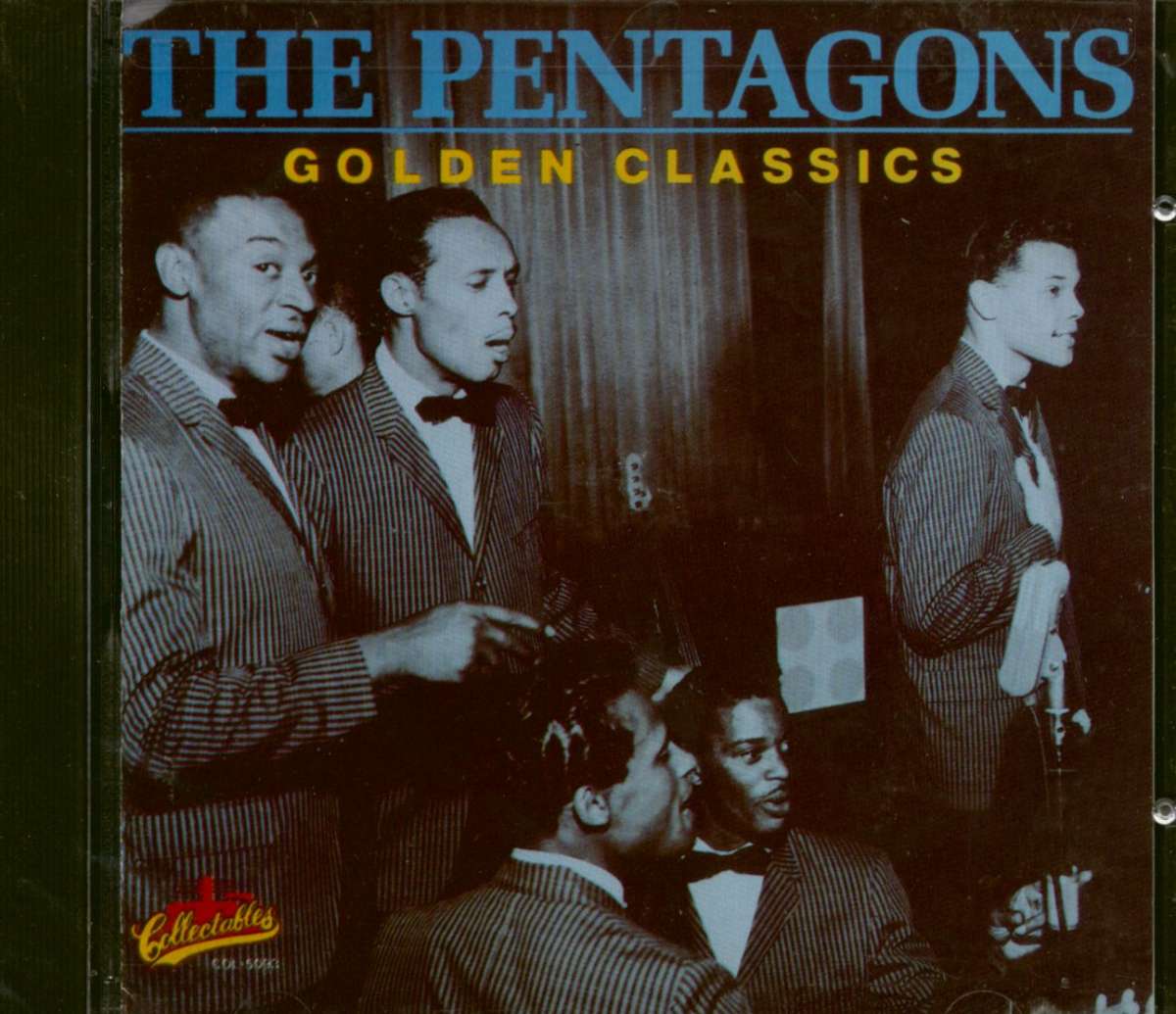 The Pentagons: Golden Classics (CD)
Art-Nr.: CDCOL5093


Dieser Artikel ist gestrichen und kann nicht mehr bestellt werden!
CD on COLLECTABLE RECORDS by The Pentagons - Golden Classics (CD)