Wer war/ist

Norman Petty

? - CDs, Vinyl LPs, DVD und mehr
Norman Petty
Norman Petty und seine Frau liefen ein Cocktail Lounge Trio, die ziemlich erfolgreich für Columbia und ABC in der Mitte der fünfziger Jahre aufgezeichnet. Wachsen müde, in und aus der Aufnahme Studios unter Rekord-Unternehmen Druck gebündelt, beschlossen sie, ihre eigenen Studio in ihrer Heimatstadt Clovis, New Mexico zu bauen. Im Jahr 1955 fertig gestellt, entdeckte Petty, dass er unwissentlich das einzige bona fide Studio in der Gegend gebaut hatte und schon bald begann, es ans Lokal-Talent für Demo-Aufnahmen einzustellen. Zuerst gab es Roy Orbison, der seine erste Scheibe, "Ooby Dooby", für das lokale Juwel-Label unter Pettys Aufsicht machte, bevor er nach Memphis ging und es für Sun wieder aufnahm.

Als nächstes kamen Buddy Knox und Jimmy Bowen (von Dumas, Texas), die 1956 "Party Doll" und "Ich bin Stickin" mit dir "für ihr eigenes Triple D Label aufgenommen. Diese Tracks wurden an Blue Moon vor dem Riesen Roulette verkauft Kombinieren in New York kaufte die Rechte und veröffentlichte jeden Titel sep-arly. Beide Songs wurden zu Hits - "Party Doll" machte Nr. 1 in Amerika - und diese frühen Erfolge veranlassten Buddy Holly, einen bislang erfolglosen Decca-Künstler aus Lubbock, Texas, um Pettys Studio zu besuchen und einige Demos aufzunehmen.

Das Gefühl, Hollys Gruppe, die Grillen, einen neuen Vertrag mit Decca und veröffentlichte "Das wird der Tag", der 1957 eine Million verkaufte. Unter Petty begann Holly auch als Solokünstler. Mehr Treffer folgten (`Oh Boy ',' Maybe Baby ') und bis 1958, Petty, die nicht nur produziert, aber oft co-schrieb die Crickets Platten, leitete eine gedeihende Sorge. Ein kluger Geschäftsmann, Petty hat sein Atelier nicht stündlich verpasst, sondern nur eine Standardgebühr für jedes aufgenommene Lied aufgeladen und angeboten, es zu veröffentlichen.

Als Holly 1958 nach New York zog, wurde seine Beziehung zu Petty gespannt und Petty war im Begriff zu verklagen, als Holly in einem Flugzeugabsturz getötet wurde. Petty verbrachte die nächste Dekade Verarbeitung und Patching zusammen Reste von Holly's erhebliche Aufnahme Legacy und mehrere dieser Songs wurden Englisch Hits in den frühen Sechziger Jahren. Obwohl Petty nie wieder ein Talent entdeckte, das er mit Holly kompatibel machte, produzierte er 1961 mehrere Million-Seller, darunter "Wheels" von den Stringalongs und "Sugar Shack" von Jimmy Gilmer und den Fireballs im Jahr 1963. Petty wohnt noch in Clovis Er fährt einen Radiosender und ein größeres, aufwendigeres Studio.
Copyright © Bear Family Records® Alle Rechte vorbehalten. Nachdruck, auch auszugsweise, oder jede andere Art der Wiedergabe, einschließlich Aufnahme in elektronische Datenbanken und Vervielfältigung auf Datenträgern, in deutscher oder jeder anderen Sprache nur mit schriftlicher Genehmigung der Bear Family Records® GmbH.
Für die Filterung wurden keine Ergebnisse gefunden!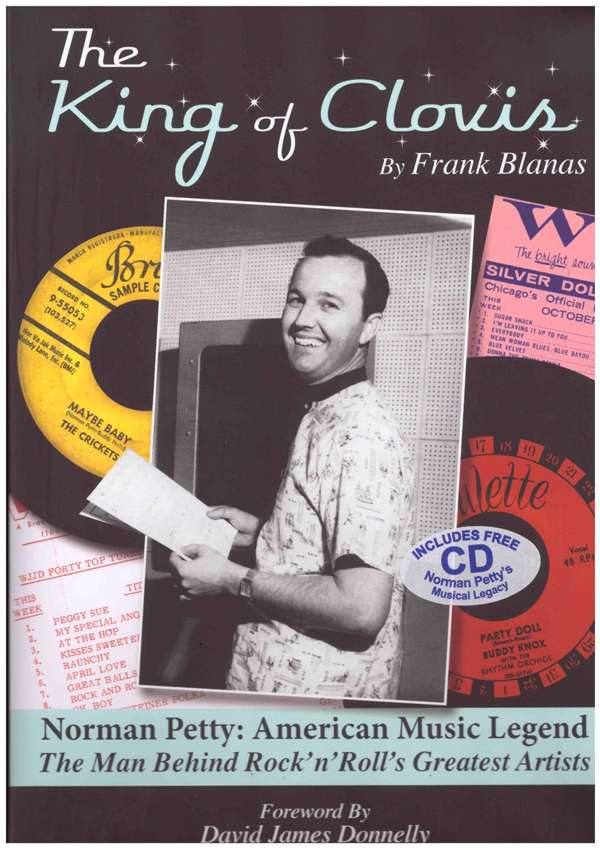 Norman Petty: The King Of Clovis (incl.CD)
Art-Nr.: 0017008


Dieser Artikel ist gestrichen und kann nicht mehr bestellt werden!
(2014/Rollercoaster) 30x22 cm, clothbound w. dustjacket, english, 536 pages, 2.1kg. Including CD (ROLL-6031/33 tracks/74:25 Min./w.32 page booklet). Limited (1.000), numbered edition.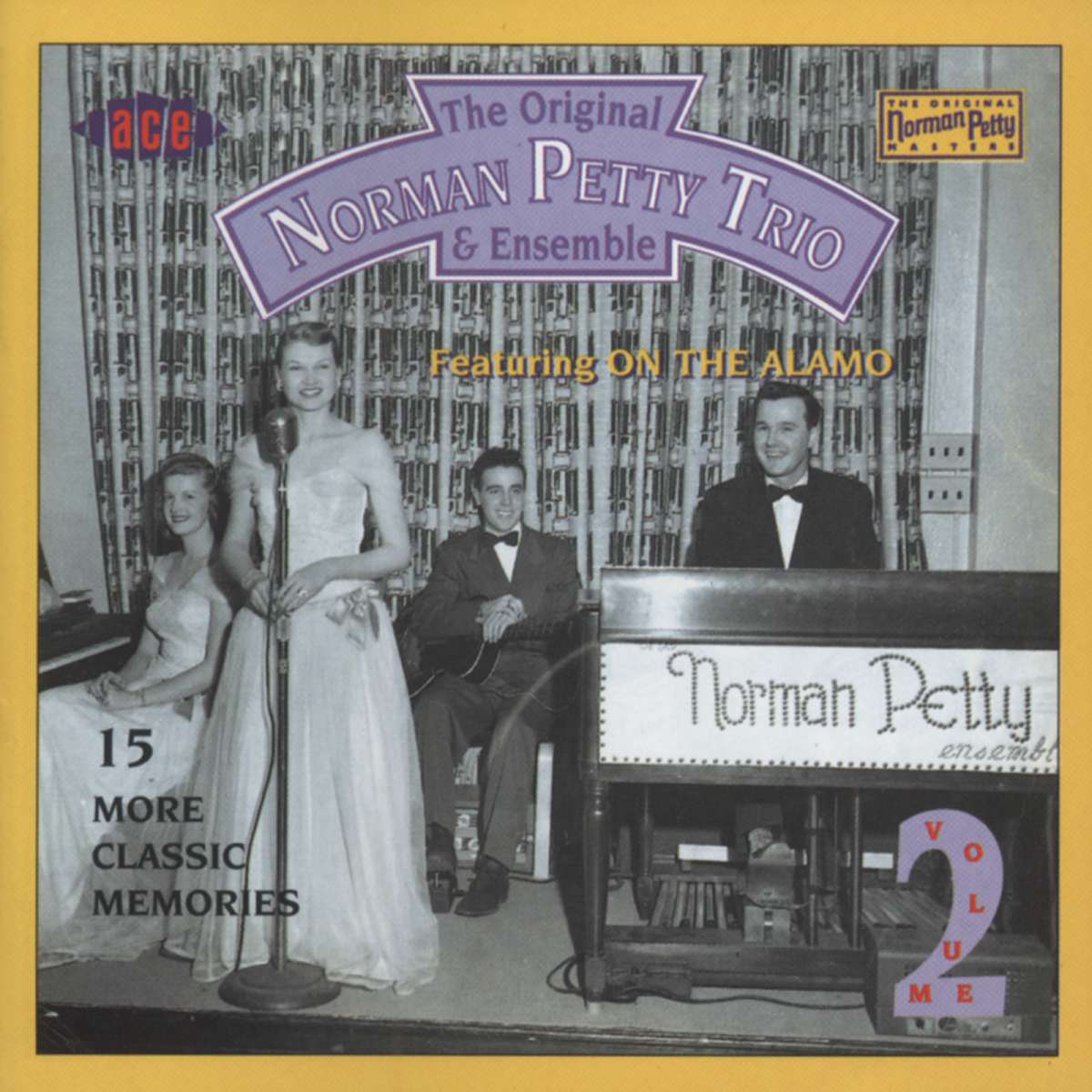 Norman Petty: Vol.2, Original Norman Petty Trio & Ensemble
Art-Nr.: CDCHM624


Dieser Artikel ist gestrichen und kann nicht mehr bestellt werden!
CD on ACE RECORDS by Norman Petty - Vol.2, Original Norman Petty Trio & Ensemble