Der Artikel wurde erfolgreich hinzugefügt.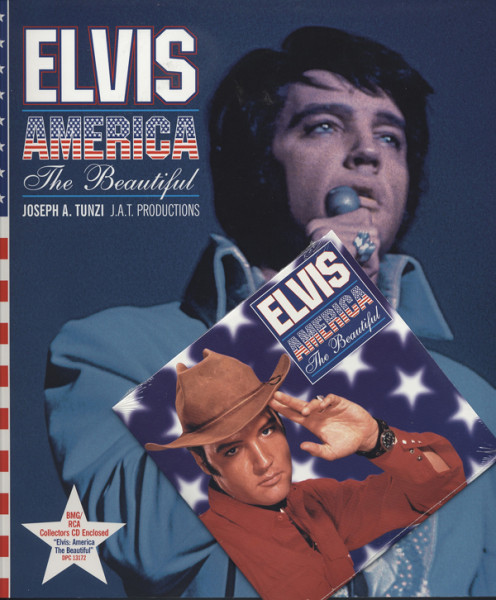 22,99 € *
49,95 € *
(53,97% gespart)
inkl. MwSt. / zzgl. Versandkosten - Abhängig vom Lieferland kann die MwSt. an der Kasse variieren.
Sofort versandfertig, Lieferzeit** 1-3 Werktage
Artikel-Nr.:

0016263

Gewicht in Kg.:

0.39
(JAT) Paperback, 96 pages, 23x26 cm, incl. CD (5 tracks). FOREWORD It was at the end of last...
mehr
Elvis Presley: America The Beautiful (Book&CD) Joseph A. Tunzi
(JAT) Paperback, 96 pages, 23x26 cm, incl. CD (5 tracks).
FOREWORD
It was at the end of last year that I had an idea for a book which would showcase
Elvis Presley
and his love for The United States of
America
, appropriately titled Elvis,
America
The Beautiful. My intent was to also make it a fitting tribute to BMG/RCA Records for all the hard work they have done to preserve the music of Elvis Aron Presley for all ages to enjoy for many years.
The main participants in the Elvis Presley catalog restoration program include, among others, Senior V.P. of Marketing and Executive Producer, Michael Omansky, Producers Roger Semon and Ernst Jorgensen, and from RCA Special Products, Director of National Sales, Larry Pukel. It is this team that has worked so diligently to give the fans many great general releases along with their own collectors label titled Follow That Dream. It is our hope that this work will continue.
As I look through this book and see Elvis in some patriotic situations for the country he loved, or for the movie camera, a live concert, or in his personal life I realize the tremen-dous partnership that was formed in the early days between Elvis, the Colonel, and RCA. That commitment continues today with BMG/RCA, and we are grateful.
INTRODUCTION
Elvis Aron Presley was America personified, his life contained hopes, dreams, tragedy, and in the end, redemption. These are things all Americans have experienced in one way or another, but Elvis was our most tangible example.
Elvis' life is most probably well known to all readers, but we all have a different perception of him. The critics of the time were rarely kind or insightful, but true greatness is never appreciated in its lifetime. What we all can agree on is that Elvis Presley loved his country as much as he reflected it.
Think
of a rock star of modern times. Would any'go willingly into the Army at the height of their career? Elvis did do this, and excelled at his duty. He was, when drafted in 1958, seen as anti-establishment. When Elvis came back in 1960, those in power gradually treated him more kindly. That by 1970 Elvis was a certified DEA agent appointed by President Nixon shows how much all walks of life came to embrace Elvis. Elvis took this appointment seriously and did his best to help our country.
In January, 1972, Elvis added An American Trilogy to his live shows. It was a song which acted as an effort towards harmony between the South and the North. Elvis, a man without prejudice, wanted all people to feel included in his vision of our country.
Elvis Presley visited nearly every state in the union during his career. From Hawaii to Florida, Elvis was there in style. From 1954 to 1977, Elvis' movies, recording work, television appearances -- and most vitally -- concerts, saw Elvis travel all over North America. Everywhere he went he brought fun and solid entertainment to the people of the nation. Reflect for a moment on any one of these photos of Elvis, and you will see not only his joy of life, but also the joy he brought others. America is a country of freedom, and Elvis gave many, including myself, the freedom to expregs themselves with honesty. Music is healing; it's what keeps our dreams thriving. Elvis once said he liked pure entertainment without a message, but his honest artistic expression let most know of his true feelings about many issues. Patrio-tism was always an important element of this expression.
When Elvis added America The Beautiful to his shows during our bicentennial in 1976, he evoked in words what he had been saying in his work for over 20 years -- that America was beautiful. In this book
Joseph
Tunzi shows us the beauty of our country through pictures of one of its most famous citizens --Elvis Aron Presley.
Mike Eder
Artikeleigenschaften von

Elvis Presley: America The Beautiful (Book&CD) Joseph A. Tunzi
Albumtitel:

America The Beautiful (Book&CD) Joseph A. Tunzi

Genre

Rock'n'Roll

Sprache

Englisch

Kategorie

Biografien & Erinnerungen

Seiten

96

Verleger

JAT Publishing

Autor

Joseph A. Tunzi

Einband

Broschiert

ISBN-13

9781888464085

Größe

21,4 x 14,9 x 1,9 cm

ISBN-10

1888464089

Artikelart

Bücher/Books

EAN:

9781888464085

Gewicht in Kg:

0.39
Elvis Presley Geboren am 8. 1. 1935 in Tupelo, Mississippi, gestorben am 16. 8. 1977 in...
mehr
"Elvis Presley"
Elvis Presley
Geboren am 8. 1. 1935 in Tupelo, Mississippi, gestorben am 16. 8. 1977 in Memphis, Tennessee.
Elvis Presley, populärster und erfolgreichster Interpret der Musikgeschichte.
Stichworte einer Mega-Karriere: Lastwagenfahrer. Sun Records.
Manager und Mastermind: Colonel Tom Parker (richtiger Name: Andreas Cornelius van Kuijk aus Breda, Holland).
Elvis Presley Filme: 33 (inklusive der Dokumentationen 'That's The Way It Is' und 'On Tour').
1973: TV-Ereignis 'Aloha From Hawaii'.
Eintritt in die Armee: 24. 3. 1958 als Soldat mit der Kennummer 53310761.
US-Single-Hits von 1956 bis zu seinem Tod 1977: 148 (davon 15 im EP-Format). Weitere Hits posthum.

Die geschätzte Zahl weltweit verkaufter Presley-Tonträger variiert: Es dürften annähernd zwei Milliarden sein. Vom 1. 10. 1958 (Ankunft mit der USS Randall in Bremerhaven) bis 2. 3. 1960 (Rückflug ab Rhein-Main in Frankfurt) war Elvis Presley im hessischen Friedberg stationiert. Hier hatte er am 14. 9. 1959 die 14jährige Priscilla Beaulieu kennengelernt, die er am 1. 5. 1967 heiratete (Scheidung 1973). Auf der Single 'Wooden Heart' von 1960 streute Elvis Presley deutsche Text-Passagen ( - 'Muß i denn, muß i denn zum Städtele hinaus' usw.) ein.

Aus dem Bear Family Buch - 1000 Nadelstiche von Bernd Matheja - BFB10025 -
Bewertungen lesen, schreiben und diskutieren...
mehr
Kundenbewertungen für "America The Beautiful (Book&CD) Joseph A. Tunzi"
Bewertung schreiben
Bewertungen werden nach Überprüfung freigeschaltet.
Weitere Artikel von Elvis Presley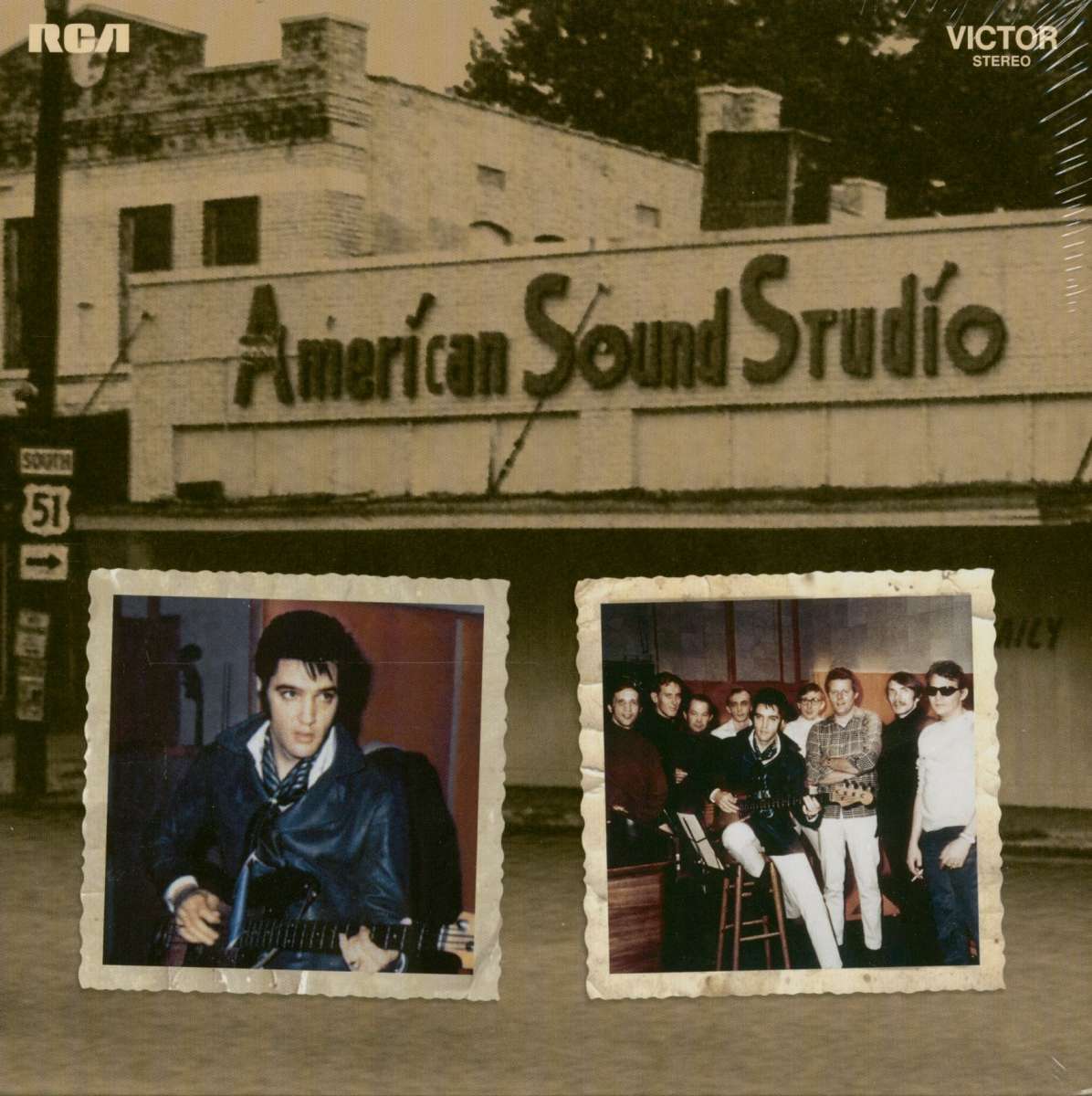 Elvis Presley: American Sound 1969 (5-CD)
Art-Nr.: CD975140


Artikel muss bestellt werden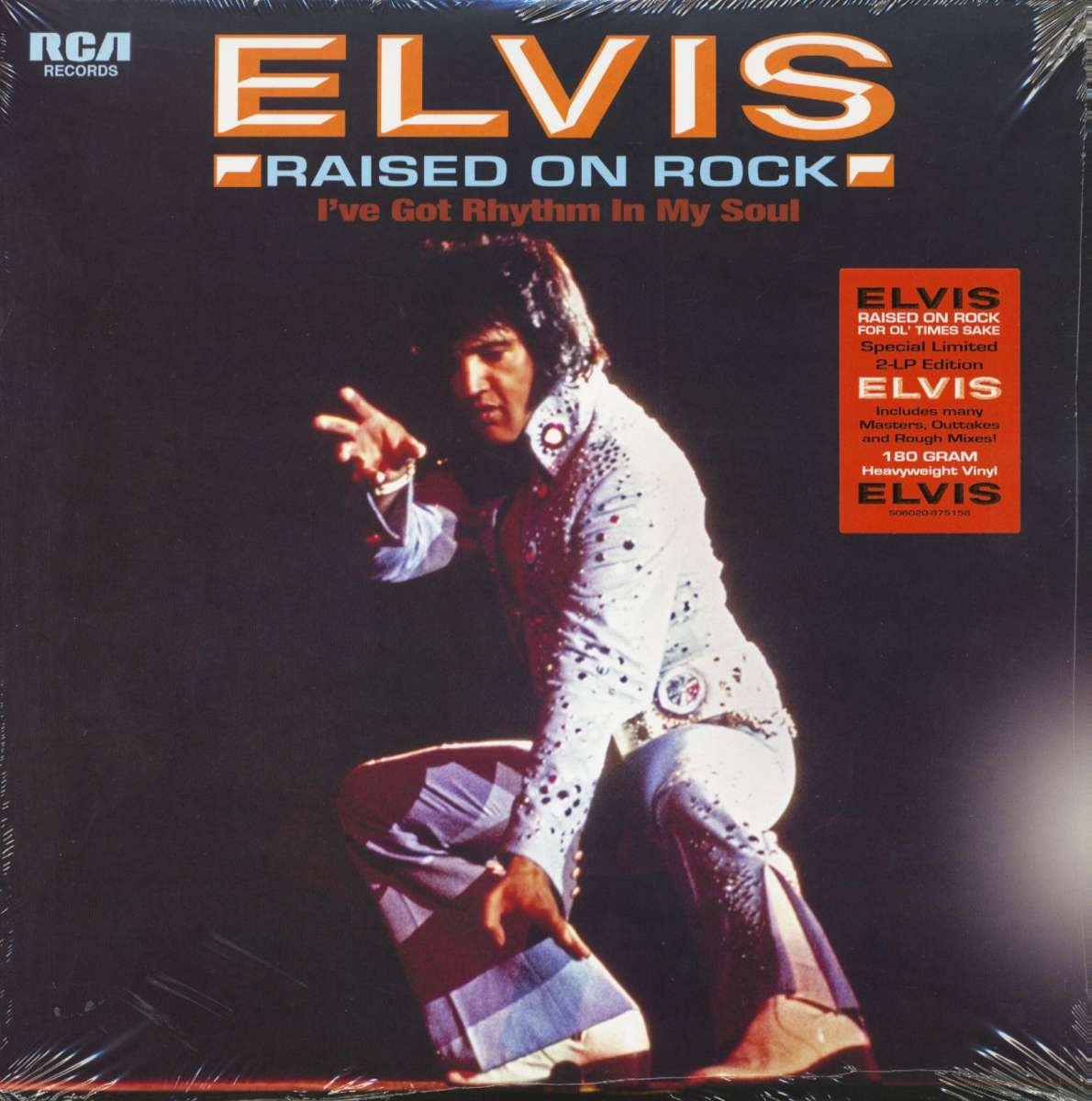 Elvis Presley: Raised On Rock (2-LP, Limited Edition)
Art-Nr.: FTD975158


Artikel muss bestellt werden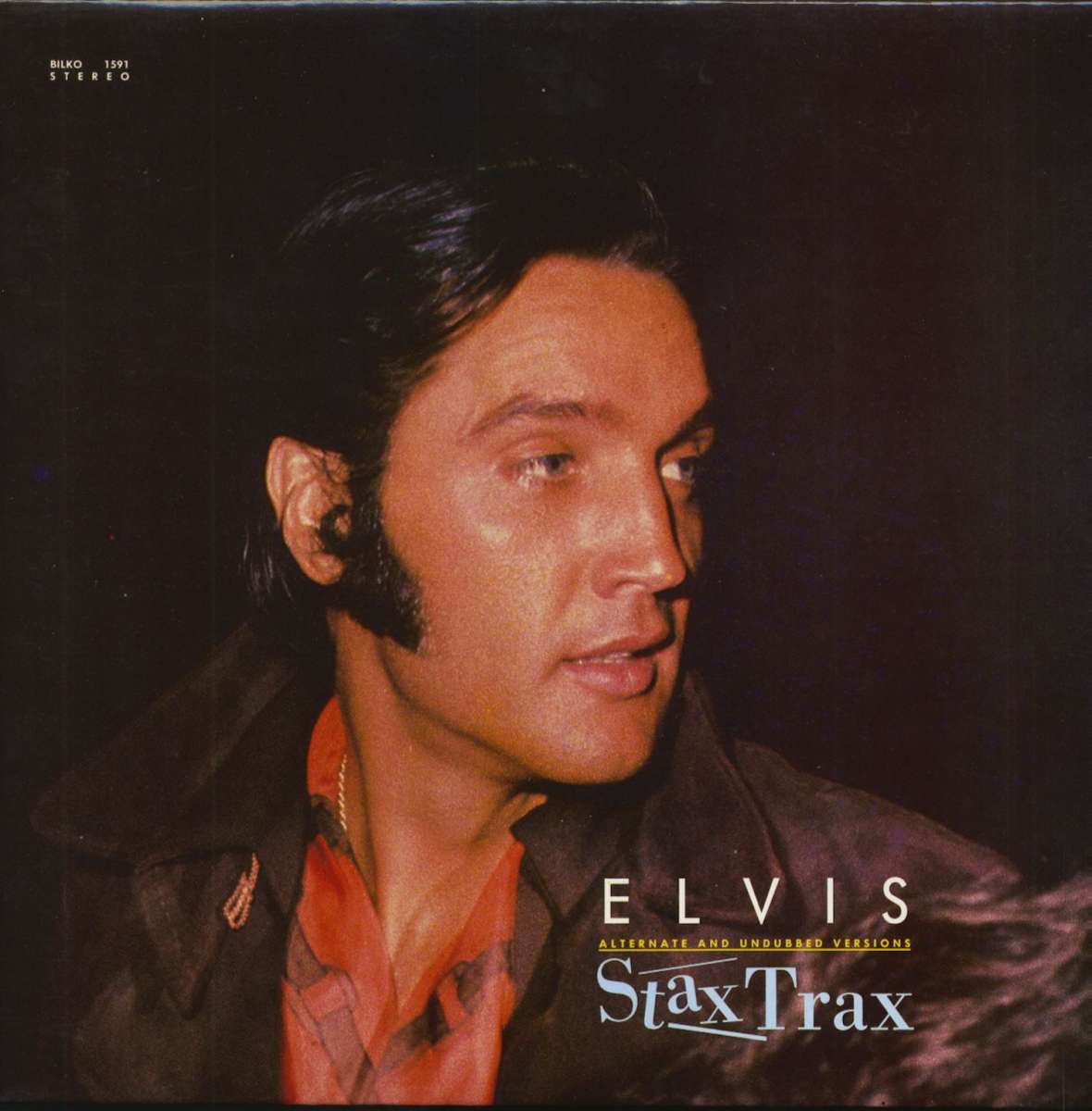 Elvis Presley: Stax Trax - Alternate and Undubbed Versions (LP)
Art-Nr.: LPBILKO1591


Sofort versandfertig, Lieferzeit** 1-3 Werktage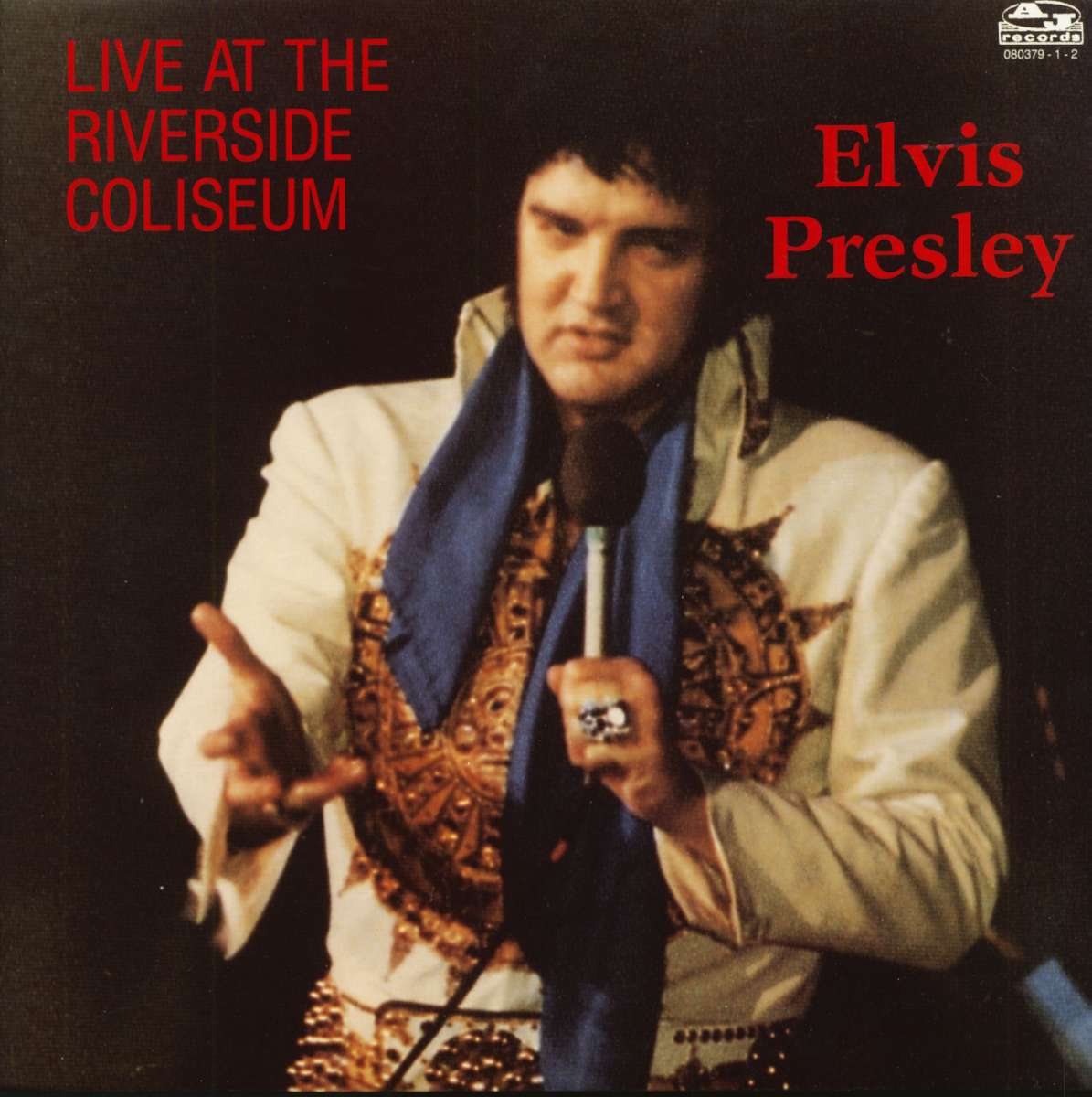 Elvis Presley: Live At The Riverside Coliseum (LP)
Art-Nr.: LPAJ08037912


Sofort versandfertig, Lieferzeit** 1-3 Werktage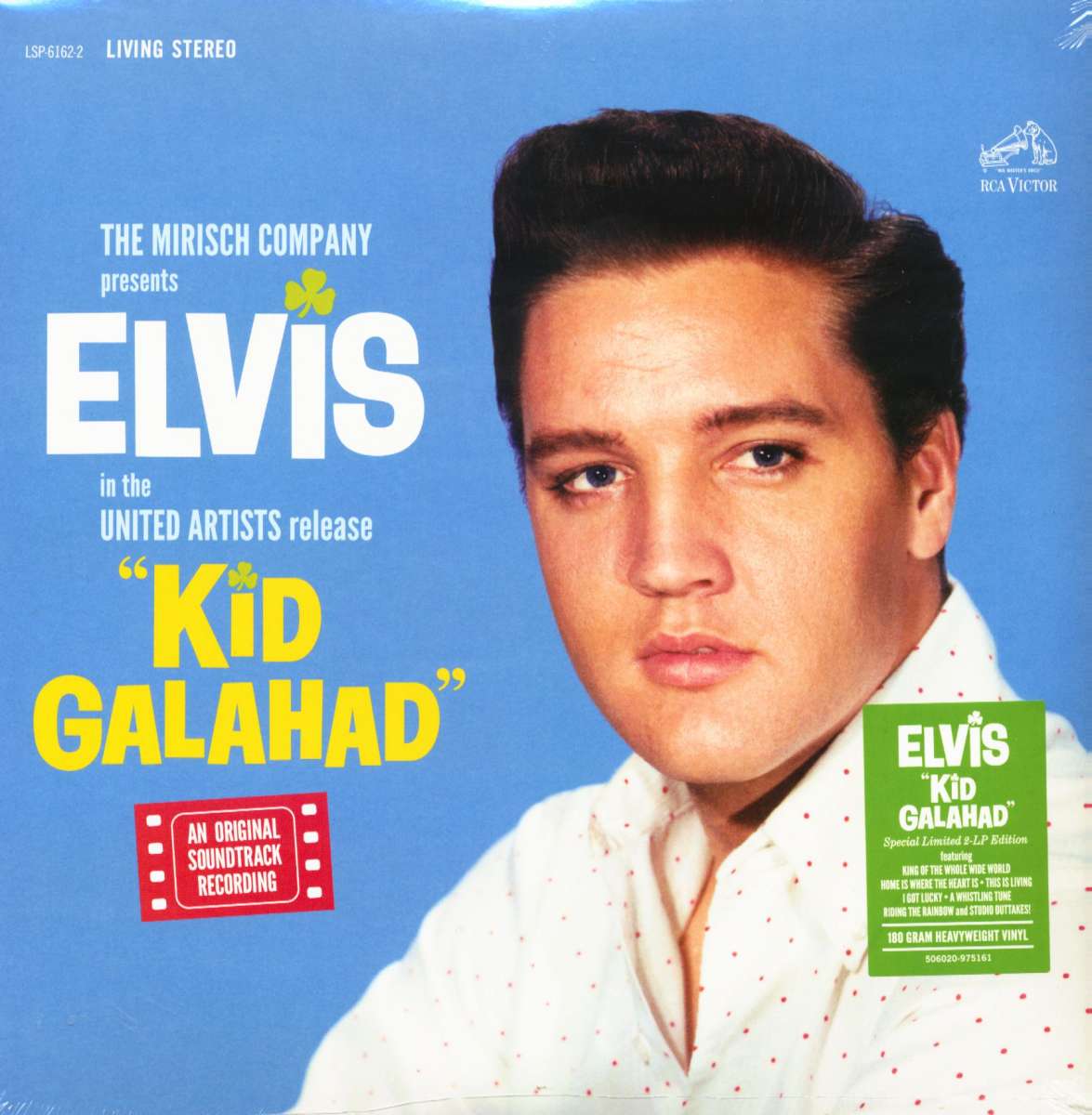 Elvis Presley: Kid Galahad (2-LP, Limited Edition)
Art-Nr.: FTD975161


nur noch 1 verfügbar
Sofort versandfertig, Lieferzeit** 1-3 Werktage