Der Artikel wurde erfolgreich hinzugefügt.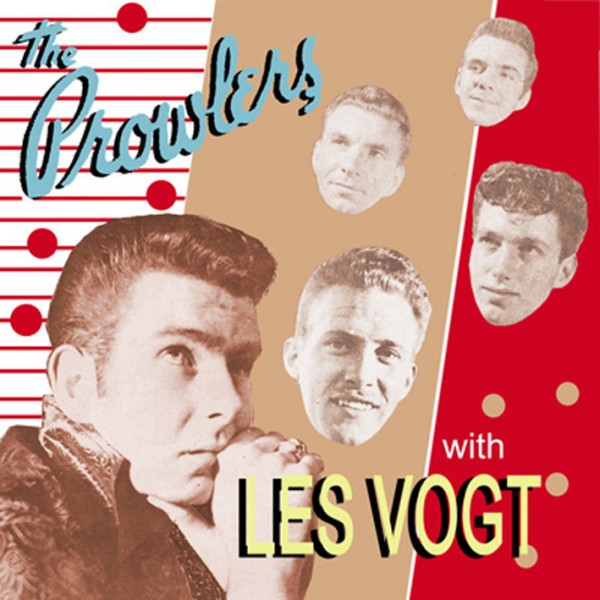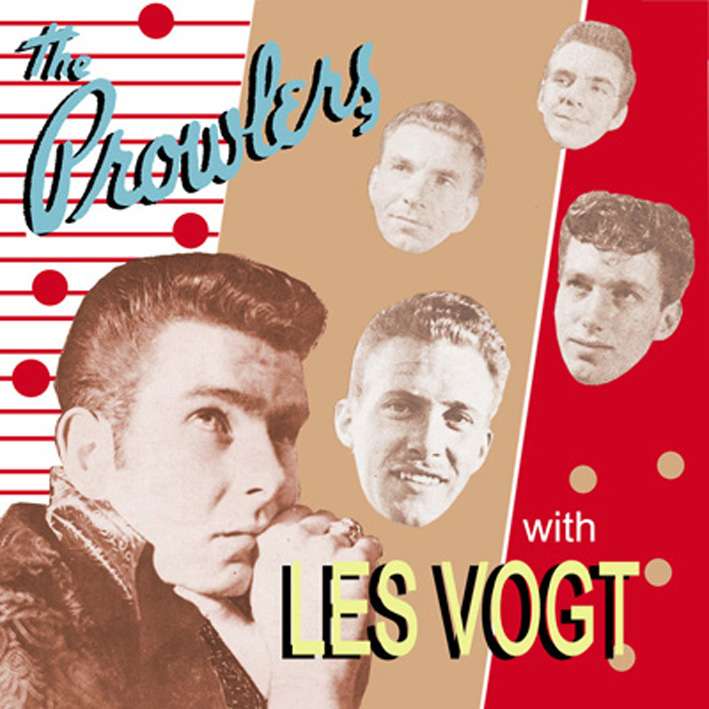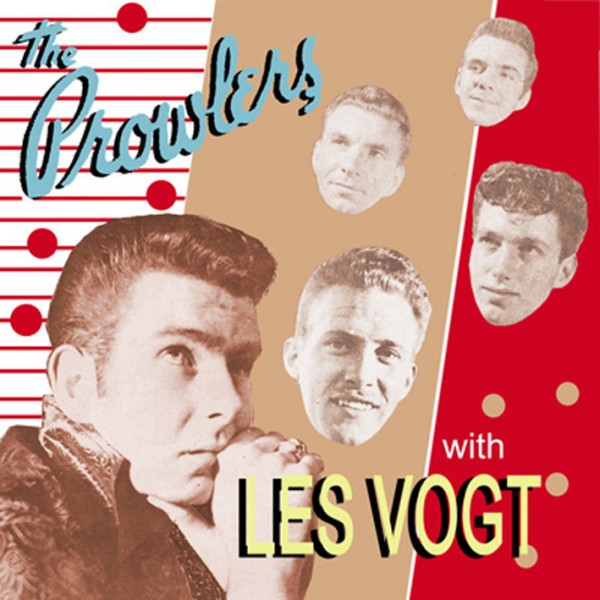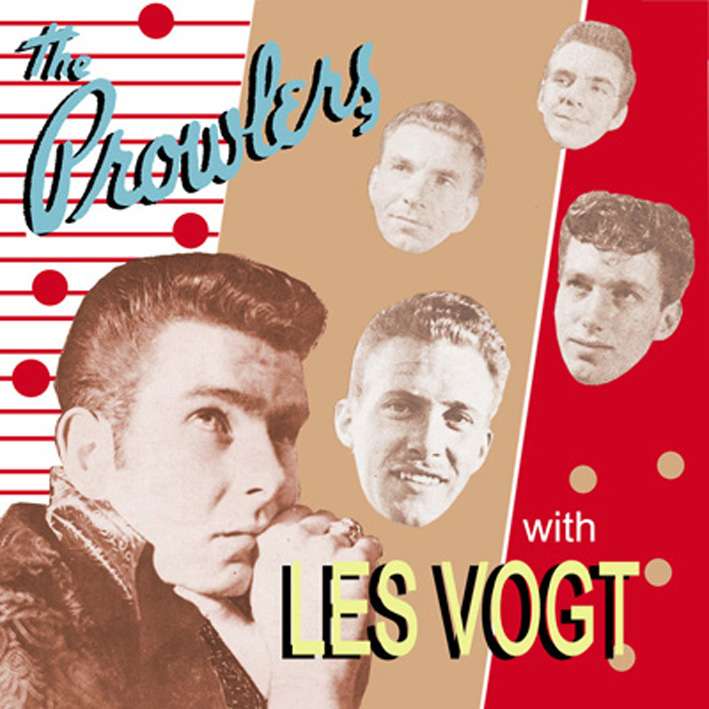 13,95 € *
15,95 € *
(12,54% gespart)
inkl. MwSt. zzgl. Versandkosten
Sofort versandfertig, Lieferzeit** 1-3 Werktage
Artikel-Nr.:

BCD16669

Gewicht in Kg.:

0.115
Die Fraserview Drifters wurden 1955 im kanadischen Vancouver gegründet und hatten Songs von...
mehr
PROWLERS & Les Vogt: The Prowlers With Les Vogt


Die Fraserview Drifters wurden 1955 im kanadischen Vancouver gegründet und hatten Songs von Hank Snow, Frankie Laine, Homer & Jethro und anderen im Repertoire. Als dann der Rock 'n' Roll auf dem Vormarsch war, änderten die Prowlers abrupt ihre stilistische Ausrichtung. Beeinflußt von Elvis Presley, wechselten sie dann auch ihren Namen, um ihn der Musik anzupassen. Sie nannten sich jetzt Prowlers – nach einem populären Radioprogramm in ihrer Heimatstadt (der DiscJockey Jack Cullen moderierte die 'Owl Prowl'-Show). Die Prowlers spielte unter anderem mit Gene Vincent, Bill Haley, Earl Bostic und Ivory Joe Hunter, sie war eine der ältesten Rock'n'Roll-Formationen Kanadas – aktiv bereits seit April 1956.
Dieses CD Album enthält außerdem sämtliche Solo-Aufnahmen von
Les Vogt
, dem Leadsänger der
Prowlers
. Er hatte in Vancouver einen Nr.-1-Hit, The
Blamers
. Damit schoß
Les Vogt
1960 sogar
Elvis Presley
s
It's Now Or Never
von der Spitzenposition der Charts. In den USA erschien der Titel später auf Apt Records und sorgte an der Westküste für einiges Aufsehen. Für Rock'n'Roll-Fans ist dieser Song ein unentdeckter Knaller: roher Rock'n'Roll aus der Gründerzeit – von einem Interpreten, den viele möglicherweise überhaupt nicht kennen,-
Les Vogt
. Toll - nach all den Jahren gibt diese Musik noch immer Geheimnisse preis!
Artikeleigenschaften von

PROWLERS & Les Vogt: The Prowlers With Les Vogt
Albumtitel:

The Prowlers With Les Vogt

Genre

Rock'n'Roll

Preiscode

AH

Artikelart

CD

EAN:

4000127166692

Gewicht in Kg:

0.115
Prowlers & Les Vogt - The Prowlers With Les Vogt

CD 1
01
Rock Me Baby
02
Most Of All
03
Get A Move On
04
I'm Feeling Sorry
05
Don't Be Cruel
06
When My Blue Moon Turns To Gold Again
07
Happy Whistler
08
Pretty Eyed Baby
09
Ivory Tower
10
Money Honey
11
Mystery Train
12
Blue Suede Shoes
13
Rock Me Baby (alt. take)
14
Most Of All (alt. take)
15
Hula Love (& IRENE BUTLER)
16
Goody Goody (& IRENE BUTLER)
17
The Blamers
VOGT, Les
18
Moon Rocketin'
19
I'm Gonna Sit Right Down And Cry (Over You)
20
Teenager's Dream
21
Preacher Boy
22
River Flowin' Home
23
My Blue Heaven
24
Pennies From Heaven
25
Here Comes The Rain
26
Just Say Goodnight
The Prowlers with Les Vogt We in Canada grew up with the same musical influences as the...
mehr
"PROWLERS & Les Vogt"
The Prowlers with Les Vogt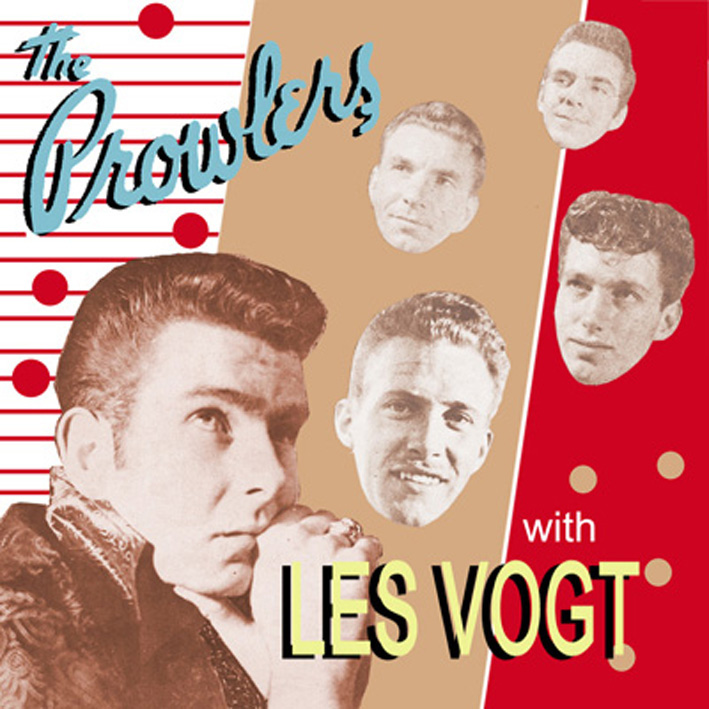 We in Canada grew up with the same musical influences as the Americans. We heard on radio, viewed on TV or in person the various musical styles as they unfolded and expanded. Vancouver, British Columbia was no different and the young hopefuls could listen to local radio as well as American stations with their diverse formats. It was a different time for radio when a young group could phone up a local dee-jay on his radio show 'The Owl Prowl' and say they played the rock 'n' roll of Elvis Presley and others. Jack Cullen wanted to hear some of their music and patched them in live on the air through the telephone. That's light years away from how radio works these days.
LES VOGT was born March 10, 1938 in Swift Current, Saskatchewan on the Canadian Prairies, but the family moved west to White Rock, B.C. before settling in South Vancouver. Les was the nephew of world famous science fiction writer A. P. Van Vogt, so the family name was Van Vogt, before "Van" was excised. Les grew up in South Vancouver and attended John Oliver High School along with drummer Laurie Bader. They met Larry Tillyer at a community club in Fraserview and discovered their mutual appreciation of music. They formed a group called The Fraserview Drifters consisting of accordionist Eric Olsen, drummer Laurie Bader as well as guitarists Les Vogt and Larry Tillyer - the latter born in Victoria before the family moved to Vancouver while he was a youngster. Their repertoire consisted of the songs of Hank Snow, Frankie Laine, Homer & Jethro or basically anything on the hit parade. This evolved into group hits like The Crew Cuts' Sh-Boom before Larry recalls hearing a new country sound in I Forgot To Remember To Forget over Nanaimo, B.C. radio.
When Elvis exploded on the world in early 1956, the direction of the group took a sharp turn. Les acknowledges that everyone was trying to be Elvis at the time and he was no different. Les could also back it up vocally and delivered on stage. Surprisingly, Canada was one of the few countries that didn't produce its own Elvis-like national figure such as Cliff Richard in England, Ted Herold in Germany, Johnny Hallyday in France, Little Gerhard in Sweden or Johnny O'Keefe in Australia. The proximity of the U.S. and easy access to Elvis' records, TV and concert appearances possibly made the situation less urgent. Stops in Vancouver, Ottawa and Toronto were the only appearances Elvis made outside the U.S.A.
Fred Bennett was by now the lead guitarist - he was a few years older than the others, worked as a pipefitter and had come from Nova Scotia. He impressed the others in that he could play the Scotty Moore licks on his Gibson Les Paul (identical to the one Carl Perkins played) and showed them the chords to the songs they rehearsed. Joe Tillyer (Larry's dad) was acting as agent and manager and suggested the name The Rock & Roll Kings (there was even a business card made up with that name, but it went no further). By this time, Olsen had departed and the Jack Cullen meeting was just around the corner.
Cullen was a renegade dee-jay broadcasting his eclectic show, 'The Owl Prowl,' over CKNW, playing pop, jazz, blues, country and sometimes the new rock 'n' roll music. This prompted a telephone call from the group who were jamming in the basement and the on-air audition via the telephone. Jack invited them down to his Hastings Street studio in the back of his record store where he broadcast his show. This resulted in Les Vogt, Fred Bennett, Larry Tillyer and Laurie Bader recording six songs in the record store studio. Tillyer remembers them doing Don Robertson's The Happy Whistler, Ivory Tower because it was a hit parade number, and three classic rockers, Money Honey, Mystery Train and Blue Suede Shoes (all with a Presley connection). The sixth song, suggested by Cullen, was Billy Williams' 1951 co-composition, Pretty Eyed Baby, which saw versions by Johnnie Ray and later Conway Twitty (on his 'Lonely Blue Boy' album). The connection with Cullen resulted in them calling themselves THE PROWLERS after his radio show 'The Owl Prowl'. Les and The Prowlers worked on jingles for some of Cullen's sponsors. Wonder if they still exist?
from BCD16669 - PROWLERS & Les Vogt The Prowlers With Les Vogt
Read more at: https://www.bear-family.de/prowlers-und-les-vogt-the-prowlers-with-les-vogt.html
Copyright © Bear Family Records
Bewertungen lesen, schreiben und diskutieren...
mehr
Kundenbewertungen für "The Prowlers With Les Vogt"
Bewertung schreiben
Bewertungen werden nach Überprüfung freigeschaltet.