Für die Filterung wurden keine Ergebnisse gefunden!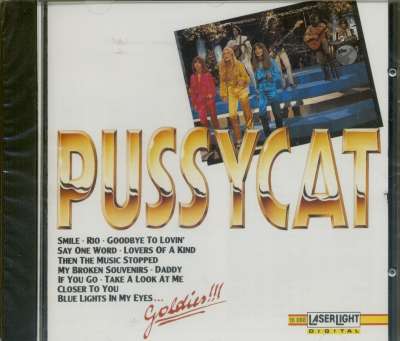 Pussycat: Pussycat - Goldies (CD)
Art-Nr.: CD16088


Sofort versandfertig, Lieferzeit** 1-3 Werktage
(1993/Delta) 12 tracks - originally sealed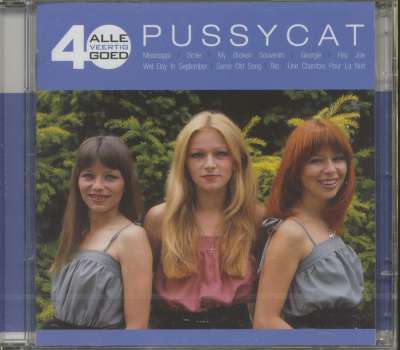 Pussycat: Alle 40 Goed (2-CD)
Art-Nr.: CDEMI53462

(2009/EMI) 40 tracks 1975-1989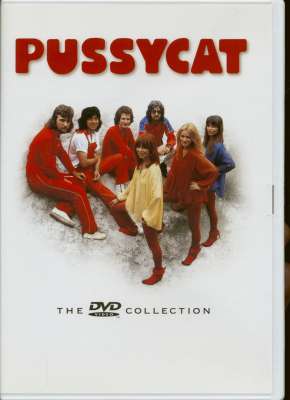 Pussycat: The DVD Collection (Code 0)
Art-Nr.: DVDEMI599367

(2004/EMI NL) PAL, 4:3, 2.0 Dolby Digital, Color, 16 clips plus 60 minutes bonus material;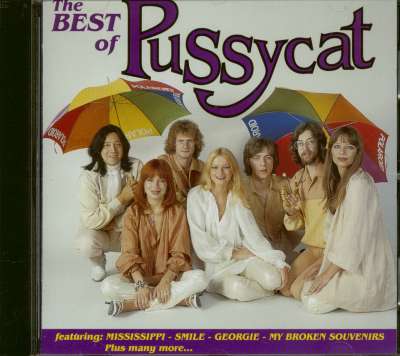 Pussycat: The Best Of Pussycat (CD)
Art-Nr.: CDP7948822

(EMI AUS) 14 Songs. Album enthält alle ihre Hits!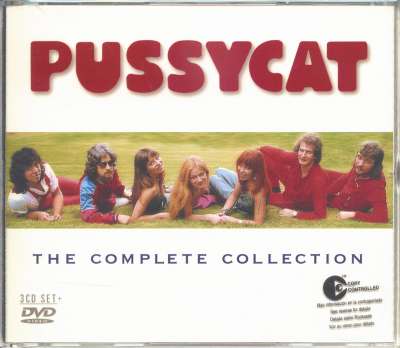 Pussycat: The Complete Collection (3-CD & DVD)
Art-Nr.: CDEMI98263

(2004/EMI) 83 Tracks (57 on audio CDs, 26 on DVD), 40 page booklet, DVD Region Code 0, includes rare clips and previously unrelaesed material - Deluxe Edition!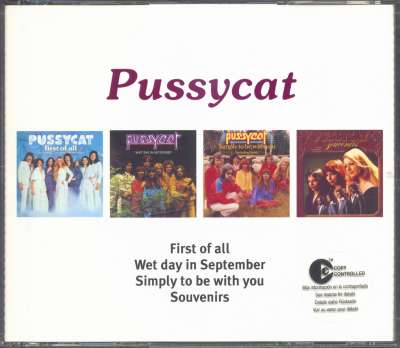 Pussycat: First Of All-Wet Day In September-Simply To Be...
Art-Nr.: CDEMI63082

(2006/EMI NL) 60 tracks, set includes the four original albums First Of All, Wet Day In September, Simply To Be With You and Souvenirs!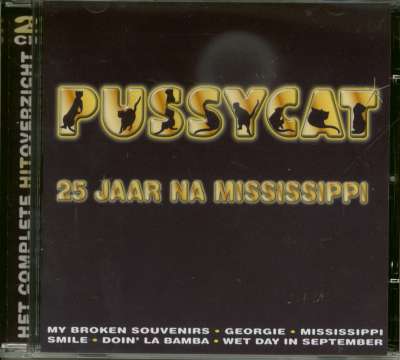 Pussycat: 25 Years - Hit Collection (2-CD)
Art-Nr.: CDEMI531822

(EMI NL) 40 Titel mit 16 Seiten Booklet (Farbe/holländisch) '25 Jaar Na Mississippi'. Das ultimative Set enthält neben vielen Raritäten, alle Hits undals bonus track die deutsche Version von 'Mississippi'.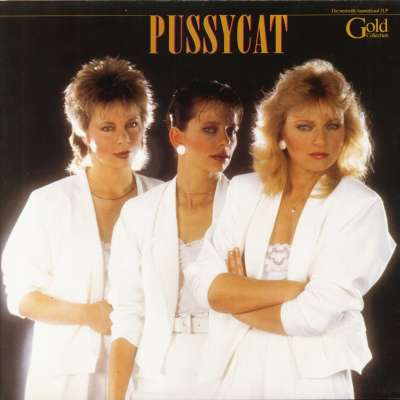 Pussycat: Gold Collection (2-LP)
Art-Nr.: LPEMI127380


Sofort versandfertig, Lieferzeit** 1-3 Werktage
(EMI Germany) 24 tracks, original recordings
Wer war/ist

Pussycat

? - CDs, Vinyl LPs, DVD und mehr

Pussycat war eine Country- und Popband aus den Niederlanden, die sich um die Schwestern Toni, Betty und Marianne Kowalzyk bildete. Sie hatten einen der größten Hits von 1975, mit "Mississippi", der sich mehr als 5 Millionen Mal verkaufte. Spätere Hits in Europa waren'Smile' (1976) und'Hey Joe' (1978).