Wer war/ist

Otis Redding

? - CDs, Vinyl LPs, DVD und mehr
Otis Redding
Seit er 1962 mit "These arms of mine' seine erste Single veröffentlichte, wartete der Sohn eines schwarzen Baptistenpredigers (9. 9.1940, Dawson, Georgia, USA) auf den großen Durchbruch. Aber Otis Redding hatte kein Glück: seine Songs gingen in dem Riesenangebot an Soul-Songs weitgehend unter, sein 1965 aufgenommener Titel "Respect" wurde erst nach 2 Jahren zu einem Super-Seller - allerdings in der Fassung von Aretha Franklin. Dabei waren seine Produktionen, wie zum Beispiel das Album "Dictionary of Soul' mit Abstand das Beste, was diese Stilrichtung hervorgebracht hatte.

1967 schien die Wende in seiner Karriere gekommen: nach seinem Auftritt beim Monterey Pop-Festival wurde die Pop-Welt allmählich auf seine hervorragenden Fähigkeiten aufmerksam, der Melody Maker kürte ihn zum weltbesten Pop-Vocalisten. Doch Otis Redding sollte den Höhepunkt seiner Laufbahn nicht mehr erleben: am 10. 12. 1967 stürzte seine Privatmaschine auf dem Weg zu einem Konzert im dichten Schneetreiben bei Madison in Wisconsin ab, wobei er und fünf Mitglieder seiner Gruppe "Mar Keys' sowie zwei weitere Insassen den Tod fanden. Nach seinem Tod wurde Otis Redding zum Superstar: eine riesige Menschenmenge gab ihm das letzte Geleit, und für seine Aufnahme "The Dock of the Bay' wurde er mit zwei "Grammy Awards' geehrt. Wichtigste LPs von Otis Redding: "Soul Ballads', "The Soul Album', "King & Queen', "Live in Europe', "Dock of the Bay'

Original Presse-Info: WEA Music GmbH
Otis Redding
I've Been Loving You Too Long (To Stop Now)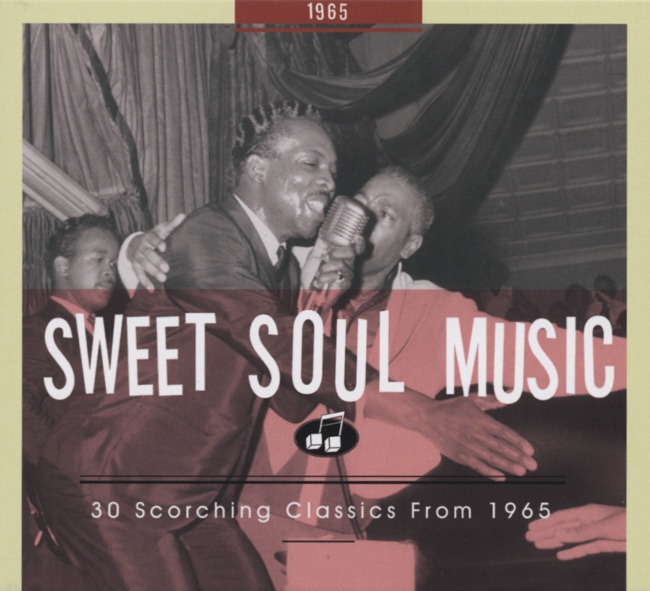 Otis Redding
I've Been Loving You Too Long (To Stop Now)
Life on the road had its advantages. An artist never knew who he might be sharing a bill with, or what creativity might transpire after the gig was through. One of Otis Redding's most spectacular ballads was the result of a chance encounter with velvet-smooth Chicago soul singer Jerry Butler, who boasted a string of hits (He Will Break Your Heart, Moon River, Make It Easy On Yourself) on Vee-Jay Records.
"I was going to Buffalo, New York, to play a date," says The Ice Man. "I changed planes in Atlanta, and Otis got on the plane. And we found that we were both working in the same place on the same night. When we checked in the hotel, we found we had adjoining rooms. After the show that night, we were sitting around, messin' around with the guitar and talking about things. He was showing me some songs that he had been working on that he hadn't completed, and I showed him 'I've Been Loving You Too Long,' which I had been working on and hadn't completed. And he fell in love with it. And he said, 'Let's try and finish it!' So we started messing with it and finished it. And he took it back to Memphis and recorded it."
I've Been Loving You Too Long (To Stop Now) was a ballad masterpiece, built around an unusual chord progression and benefiting from immaculate backing by Booker T. & The MG's and Stax/Volt's in-house horn section anchored by trumpeter Wayne Jackson and tenor saxist Andrew Love, whose dramatic lines build beautifully behind the Big O. The song rocketed to #2 R&B and #21 pop, easily Redding's biggest hit yet. Encoring a few months later with the piledriving Respect and capping off the year with a thundering I Can't Turn You Loose, Otis was rapidly taking his exalted place as one of the most dynamic soul men on the planet.
"I don't think you'll ever find anybody that ever worked at Stax, or went in there, or especially any of the musicians that played on any of those records, that didn't say that Otis wasn't their favorite artist," says MG's guitarist Steve Cropper, Otis's frequent collaborator. "They couldn't wait for him to come back and record. 'Cause it was so much fun, and we just seemed to get so much accomplished in a short time."
- Bill Dahl -
Various - Sweet Soul Music
Various - Sweet Soul Music 30 Scorching Classics From 1965

Read more at: https://www.bear-family.de/various-sweet-soul-music-30-scorching-classics-from-1965.html
Copyright © Bear Family Records
Copyright © Bear Family Records® Alle Rechte vorbehalten. Nachdruck, auch auszugsweise, oder jede andere Art der Wiedergabe, einschließlich Aufnahme in elektronische Datenbanken und Vervielfältigung auf Datenträgern, in deutscher oder jeder anderen Sprache nur mit schriftlicher Genehmigung der Bear Family Records® GmbH.