Wer war/ist

Glenn Reeves

? - CDs, Vinyl LPs, DVD und mehr

Glenn Reeves
To sing the original demo version of one of the earliest and biggest hits of the rock 'n' roll era – Heartbreak Hotel – and then see your own recording career go nowhere very much must have been a galling experience. But we don't know this for sure, because no-one ever asked Glenn Reeves that question. In fact, no-one really interviewed him in any depth about his career as a singer in the 1950s. We do know for sure that Reeves had a quick turn of wit, though. When Colin Escott tracked him down in Florida in 1998 to ask him about his recordings for Republic Records in Nashville in 1955, Reeves came back with the memorable line – "I realised I could make more money selling pencils on the streetcorner in Florida than I could singing in Nashville."
It must have been annoying to make a number of good hillbilly, rockabilly and pop-rock recordings through the '50s and then see any number of other hopefuls, with less talent, make the breakthrough instead. Again, we don't know this for sure. By the time Colin went back for the full career interview in 1999, Glenn Reeves was dead, aged just 67 years. We do know that Reeves had more than one string to his bow, though, because he pursued a successful career as a show promoter in West Virginia and Florida in the '70s and '80s. His business partner Len Walls told me: "Glenn was the showman, I was the meticulous one who got things organised. He could sell an idea to anyone. He was the kind of personality that could take over a room when he came in."
This CD contains all the eight singles by Glenn Reeves issued on TNT, Republic, Atco and Decca in the '50s, along with seven unissued recordings, a single from the '60s, and that all-important original demo of Heartbreak Hotel. It is the first complete retrospective of the career of an important but little-known singer and songwriter.
I FOUND A DREAM
Floyd Glenn Reeves was born on 29 December 1930 in Shamrock, Texas. He was named after his father, Floyd Reeves. His mother, Temperance, known as Tempie, was a Pentecostal preacher and that may or may not have had a bearing on his being chosen as lead voice in the children's choir at his family church. It probably didn't have anything to do with his progress as a halfback on the 'Shamrock Irishmen' football team at school nor his role as trumpet player in the High School band.
It was in High School in his teenage years that Glenn formed his own first band, playing western swing and hillbilly classics. He attended the University of Texas and then joined the Marine Corps. When he came home he decided to pursue his interest in music and the route he chose was to become a disc jockey on KCTX in Childress, Texas.
Glenn Reeves married Viola J Clark in Shamrock in 1951 and they had two children by the time he moved in 1953 to radio WPDQ in Jacksonville, Florida, a station owned by Marshall Rowland and managed by Jim Atkins. He later switched across town to WQIK (somebody had fun naming those stations for sure). He was described as a "disc jockey and singer" at this time but little is known of his fledgling singing career in the country music underworlds of Texas and north Florida. His daughter, Pat, said: "My dad and mom came from the panhandle of Texas, a small town called Shamrock, and they left in 1953. My father moved to Jacksonville, Florida by himself first and then in August my mother, my older sister Joyce and I followed. Joyce was less than two years old and I was just two weeks old. To my knowledge he just moved here for the disc jockey job and I think he was ready to leave Texas. He was an only child. His parents followed us here less than a year later to be close to the grandchildren."
During Glenn's disc jockey years he recorded two discs of his own for Bob Tanner's TNT Records (Tanner 'n' Texas) of San Antonio, Texas. TNT Records was an offshoot from Tanner's record wholesaling operation that served a large area in the south and west and was always looking for more product to sell. Tanner issued blues, cajun, gospel and pop records as well as country music. He recorded many of the sessions himself but he also bought-in recordings made elsewhere. It is not known whether Reeves's recordings were made in TNT's studio at 1314 North Brazos Street in San Antonio or whether Reeves recorded them at a radio station in Jacksonville. With his roots in Texas it is conceivable he travelled there to record but it is more likely that he recorded in Florida and then touted the recordings around the record labels. This is because the songs were written by a combination of Mae Boren Axton, a part-time songwriter in Jacksonville, Tommy Durden, a steel guitarist living near Jacksonville, and Reeves, also based in Jacksonville. All three had Texas connections though. The TNT label credited Reeves's band as the Town and Country Playboys and that's probably a good clue for anyone familiar with the names of night clubs in those towns in the '50s. The first record appeared around March 1955 and showcased two Reeves and Axton songs, both with memorable and promising titles, The Blues Are Out Tonight and I'm Johnny On The Spot, TNT 120. The Blues Are Out Tonight had a third co-writer, Dub Dickerson. The song was taken from the template of Hank Williams and specifically from I'm So Lonesome I Could Cry but it had something of its own style; there is a good fiddle solo and Reeves's voice is assured and clear. I'm Johnny On The Spot was a clever, jaunty, playful song with a western shuffle beat and insistent fiddle and steel guitar solos. As debut discs go, this was one of the best.
A few months later, probably around July 1955, Reeves's second disc appeared,TNT 129, Wasted Time, Wasted Years written by Mae Axton in collaboration with steel guitarist Tommy Durden, and I Ain't Got Room To Rock where Axton collaborated with Glenn. Wasted Time was a second dose of the shuffling western beat and again features classy fiddle and steel solos and a confident vocal. A piano boogie leads into Ain't Got RoomTo Rock which has an unusually eclectic sound for the middle of 1955. A saxophone takes the instrumental solos in place of fiddle and steel and the drummer thumps away while Glenn launches his first attempt at a rockabilly vocal. This was one of the earliest rockers to emerge from a Texas record label. However, it has a rather chaotic sound that makes it possibly the least successful of the four sides on TNT.
Glenn Reeves Johnny On The Spot - Gonna Shake This Shack Tonight
Read more at: https://www.bear-family.de/reeves-glenn-johnny-on-the-spot-gonna-shake-this-shack-tonight.html
Copyright © Bear Family Records
Copyright © Bear Family Records® Alle Rechte vorbehalten. Nachdruck, auch auszugsweise, oder jede andere Art der Wiedergabe, einschließlich Aufnahme in elektronische Datenbanken und Vervielfältigung auf Datenträgern, in deutscher oder jeder anderen Sprache nur mit schriftlicher Genehmigung der Bear Family Records® GmbH.
Für die Filterung wurden keine Ergebnisse gefunden!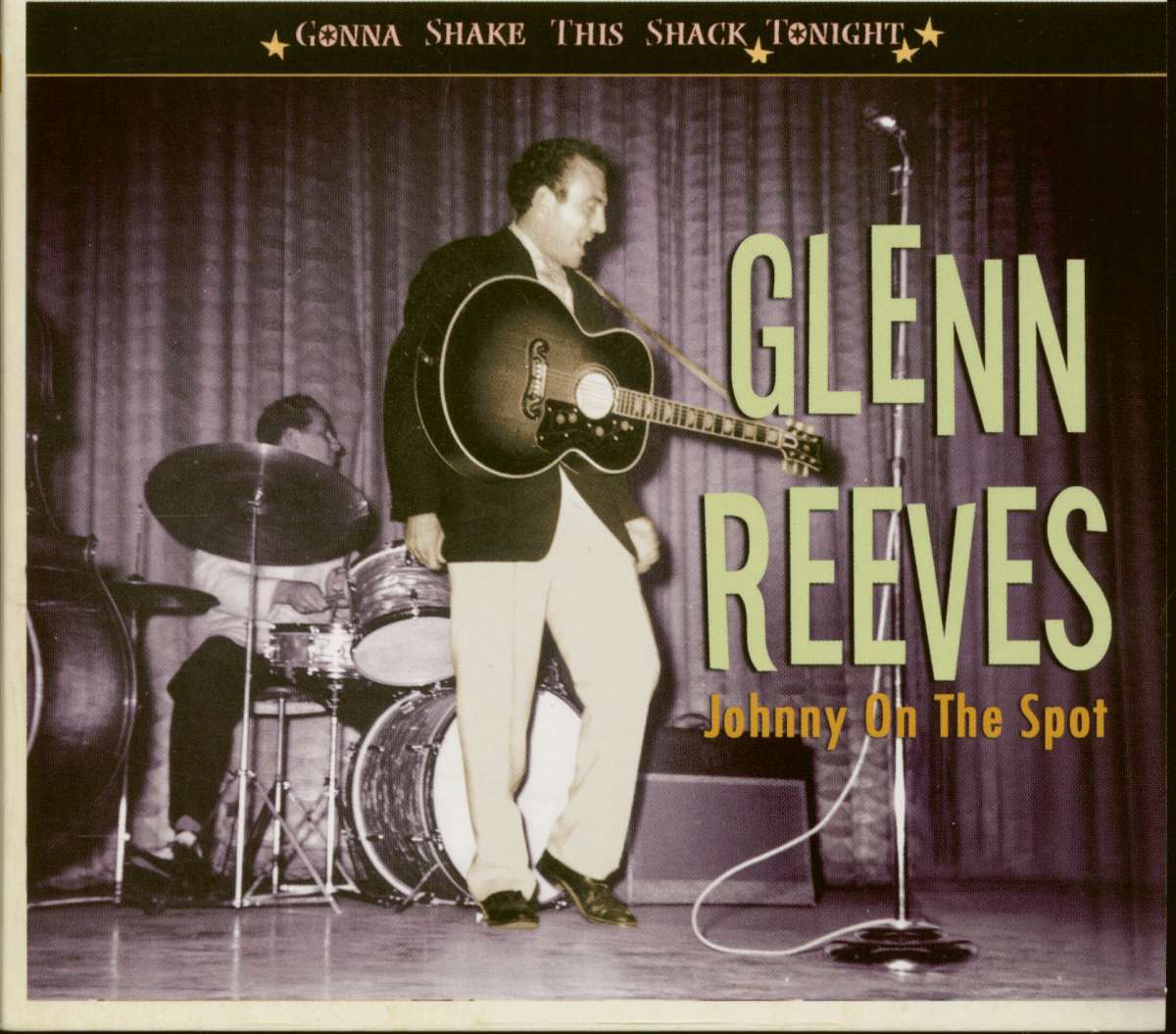 Glenn Reeves: Johnny On The Spot - Gonna Shake This Shack...
Art-Nr.: BCD16658


Sofort versandfertig, Lieferzeit** 1-3 Werktage
1-CD Digipak Album (4-seitig) mit 44-seitigem Booklet, 25 Einzeltitel. Spieldauer ca. 59 Minuten. Die erste und einzige Song-Kopplung eines wichtigen, aber bisher nur selten wiederveröffentlichten Sängers und Songschreibers mit dem...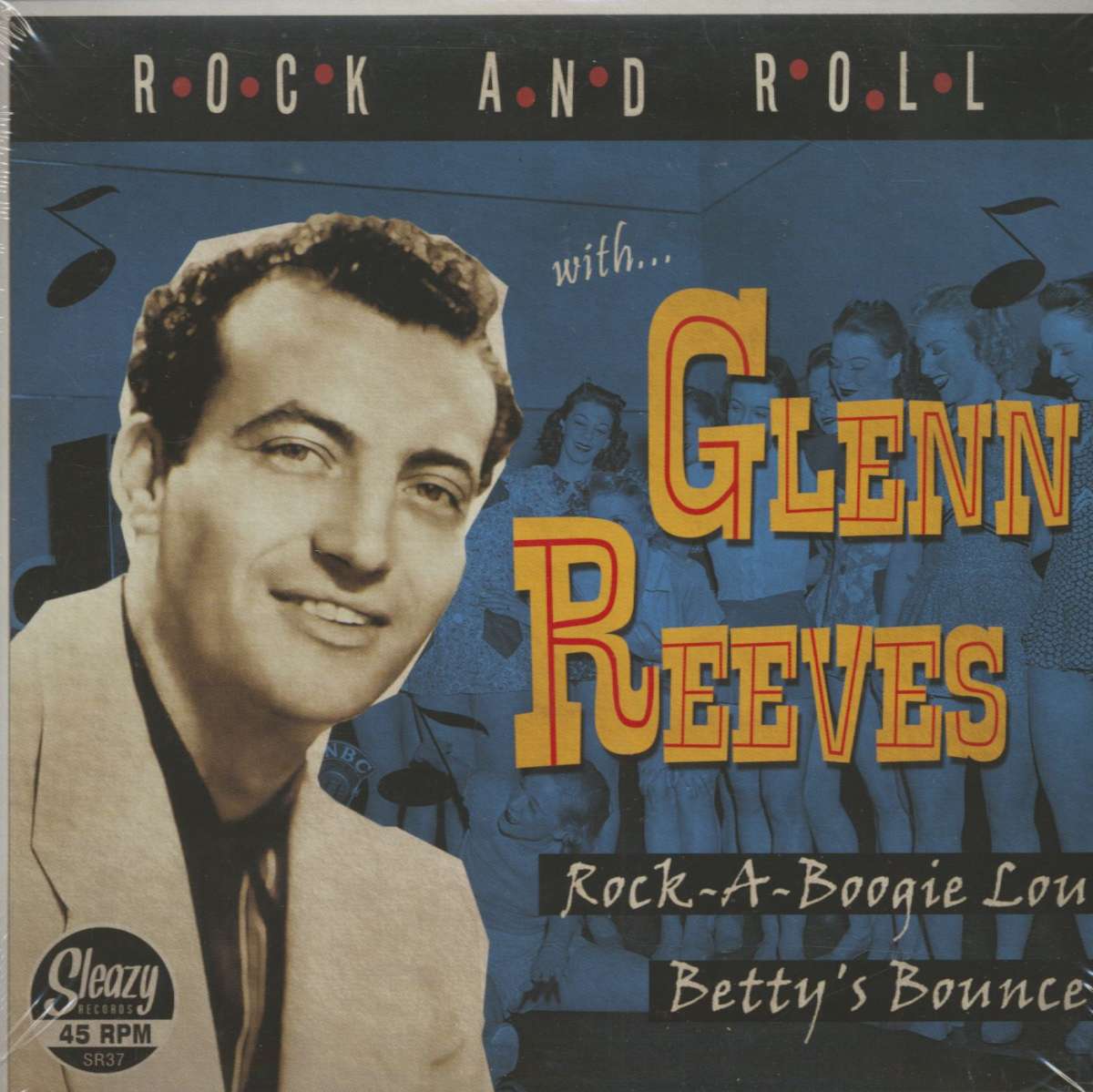 Glenn Reeves: Rock-A-Boogie Lou - Betty's Bounce (7inch,...
Art-Nr.: 45SR37


Artikel muss bestellt werden
Great Rockabilly Jivers. Originally Released on the U.S. 'Decca' label.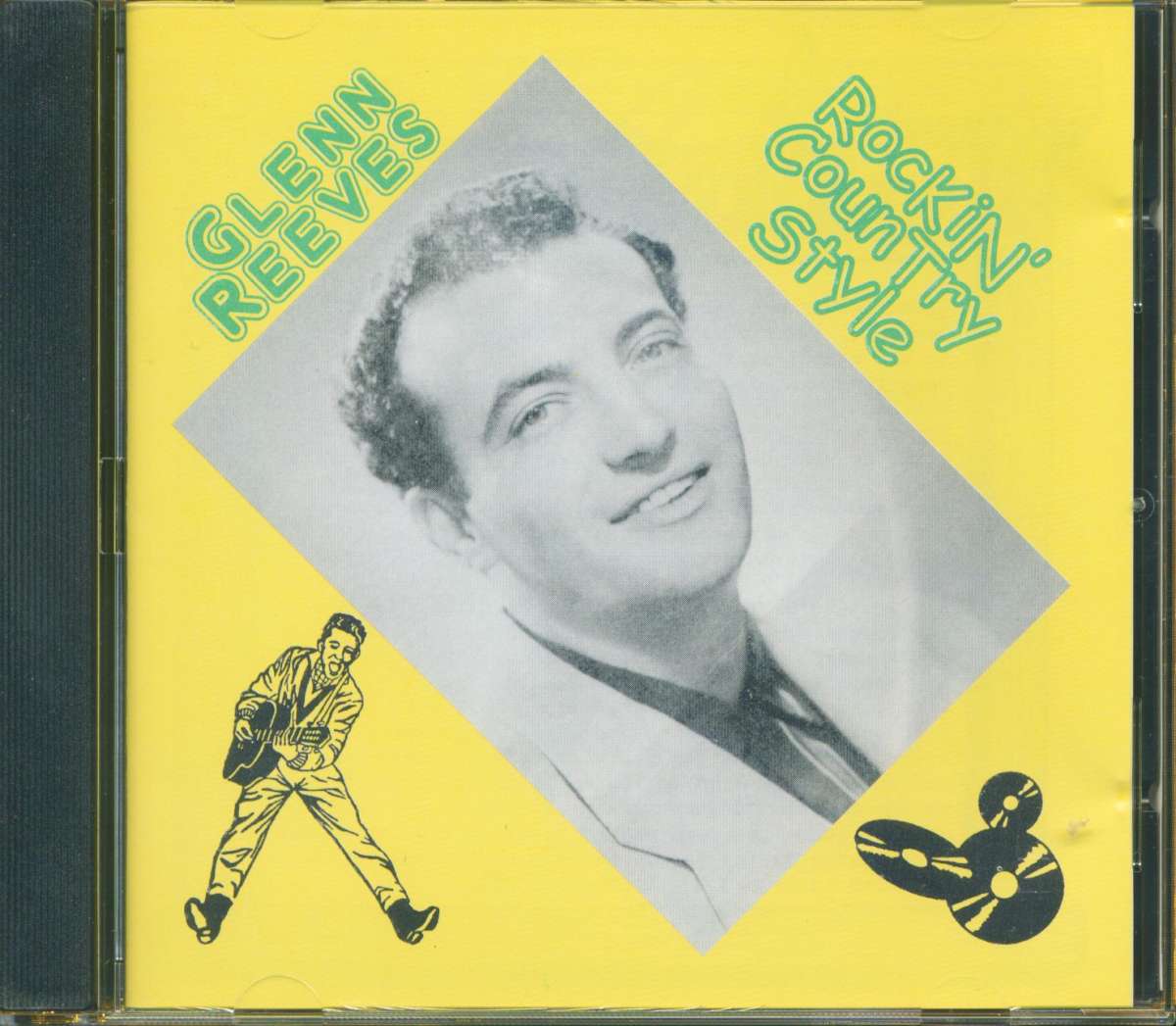 Glenn Reeves: Rockin' Country Style (CD)
Art-Nr.: CDENC2098


Sofort versandfertig, Lieferzeit** 1-3 Werktage
(1998/Encore) 18 Tracks