Wer war/ist

Shady Mix

? - CDs, Vinyl LPs, DVD und mehr
Shady Mix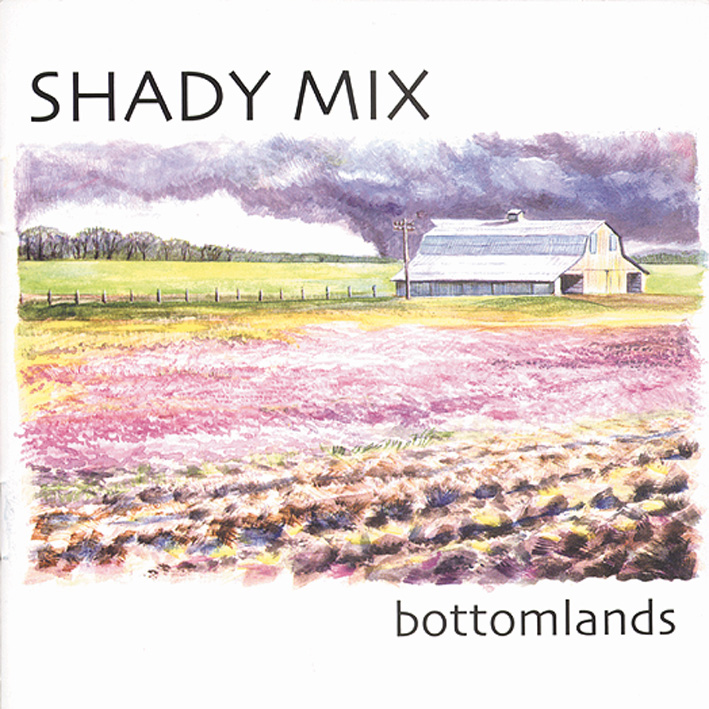 Shady Mix was founded in 1989 in Carbondale, Illinois, USA, when one evening German native Mark Stoffel and musical partner Wil Maring received a call that a music club on the shores of the Mississippi River in nearby Missouri needed a bluegrass band to play regularly. The original Shady Mixers, in addition to Wil and Mark, were Kelley Sims, lead guitar and vocal, and Geoff Maring on standup bass. For many of the gigs, Doug Knecht came from Peoria, IL. to sit in on banjo. From humble beginnings as the house bluegrass band of "Port Cape", Shady Mix moved on to perform at regional music festivals and on local radio and television stations, soon becoming one of the most well-known bluegrass groups in their area. Their first CD, Made in the Shade was released in late 1991 with the original members. In 1992 Shady Mix toured Europe for the first time to play before enthusiastic audiences. After Wil and Mark's relocation to Germany in late 1992, Shady Mix was reformed with German members, with special attention paid that the band sound would remain acoustically oriented. Thanks to the help of excellent resident musicians from the Munich area, Shady Mix continued to entertain excited audiences on the European side of the Atlantic. The Shady Mix musical style in Europe broadened from bluegrass into what is now termed "Americana" roots music. In 1996 they released "Songs of the Ranch and Range", a highly acclaimed collection of cowboy and western swing music. After the its release they received a glowing review from Rolling Stone Europe and the nomination for "Newcomer of the Year" by the German/American Country Music Federation. In 1998 they released "Bottomlands" using Wil's award-winning song as the title cut. "Bottomlands" is a collection of mostly original music from the European Shady Mix band members. In September 2001, after almost of a decade of professional music in Europe, Mark and Wil made the decision to move back to the U.S. The German formation of Shady Mix gave its last concert at Munich's famous Rattlesnake Saloon.
Wil and Mark's move back to the U.S. began a new chapter in the history of a band that will hopefully be making beautiful acoustic music for many years to come. They wasted no time reviving Shady Mix back home in Southern Illinois, much to the delight of their old fans, and immediately began gaining new fans on this side of the Atlantic. The newest Shady Mixer is the veteran Bill Monroe/Osborne Bros./Kathy Mattea band member, multi-instrumentalist Robert Bowlin. An amazing artist in his own right, Robert's versatile and virtuose musical style on guitar and fiddle complement the Shady Mix's unique hybrid acoustic sound perfectly.
more info http://www.wilmaring.com/shadymix
Copyright © Bear Family Records® Alle Rechte vorbehalten. Nachdruck, auch auszugsweise, oder jede andere Art der Wiedergabe, einschließlich Aufnahme in elektronische Datenbanken und Vervielfältigung auf Datenträgern, in deutscher oder jeder anderen Sprache nur mit schriftlicher Genehmigung der Bear Family Records® GmbH.
Für die Filterung wurden keine Ergebnisse gefunden!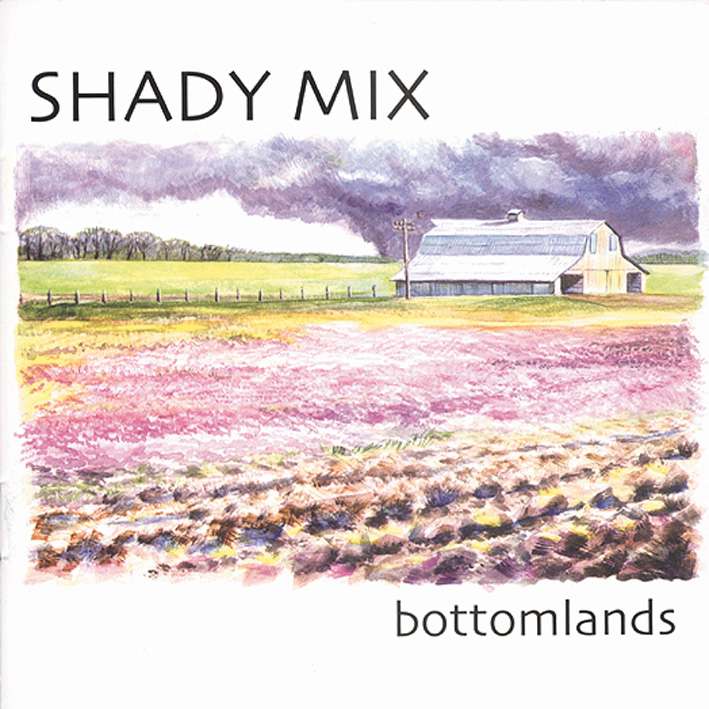 SHADY MIX: Bottomlands
Art-Nr.: BCD16280


Sofort versandfertig, Lieferzeit** 1-3 Werktage
1-CD mit 12-seitigem Booklet, 12 Einzeltitel, Spieldauer 44:24 Minuten. 'Bottomlands' ist das neue Album der Deutsch-Amerikanischen Formation Shady Mix . Bottomlands sind von Flüssen geprägte Tallandschaften, die aber trotz der Eingriffe...