Der Artikel wurde erfolgreich hinzugefügt.
Sylvia
It's All In The Family (CD)
14,95 € *
17,95 € *
(16,71% gespart)
inkl. MwSt. / zzgl. Versandkosten - Abhängig vom Lieferland kann die MwSt. an der Kasse variieren.
nur noch 1x verfügbar
Sofort versandfertig, Lieferzeit** 1-3 Werktage
Artikel-Nr.:

CDRPR1103

Gewicht in Kg.:

0.05
(Red Pony Records) 12 tracks - gatefold digisleeve - alle Cover haben minimale Lagerspuren Für...
mehr
Sylvia: It's All In The Family (CD)
(Red Pony Records) 12 tracks - gatefold digisleeve - alle Cover haben minimale Lagerspuren
Für
Sylvia
besteht das Künstlerdasein nicht nur im Singen. Es geht auch darum, tief zuzuhören: auf sich selbst, auf andere und auf die Geschichten, die erzählt werden wollen. Das ist es, was sie schon als Kind dazu brachte, ihre Liebe zur Musik zu entdecken und später mehr als zwei Jahrzehnte einer erfolgreichen und vielseitigen Karriere als Sängerin und Songwriterin zu genießen. Aber das Zuhören war es auch, was Sylvia 2002 an einen Scheideweg brachte, als sie einen neuen Ruf hörte und die bewusste Entscheidung traf, sich von der Musik abzuwenden. Doch während dieser Zeit hat Sylvia nie aufgehört, sich weiterzuentwickeln und sich auf ihren eigenen Prozess der Selbstfindung als Künstlerin einzulassen. Als Ergebnis wird sie in diesem Herbst It's All in the
Family
veröffentlichen, ihr erstes Album seit 14 Jahren und das erste überhaupt, auf dem sie bei der Mehrzahl der Songs als Co-Autorin fungiert. Auf dem Album berührt Sylvia die Entscheidungen, Herausforderungen und Wendungen auf ihrem Weg, die sie dorthin gebracht haben, wo sie heute steht, und liefert ihr bisher persönlichstes Material, in dem sie ihr Können als Sängerin mit ihrem Herzen als Geschichtenerzählerin verbindet.
Artikeleigenschaften von

Sylvia: It's All In The Family (CD)
Albumtitel:

It's All In The Family (CD)

Genre

Country

Artikelart

CD

EAN:

0190394571627

Gewicht in Kg:

0.05
Sylvia Sylvia Robinson knew how to make money. She'd been half of Mickey &...
mehr
"Sylvia"
Sylvia
Sylvia Robinson knew how to make money. She'd been half of Mickey & Sylvia, the guitar-wielding duo that hit big with Love Is Strange in 1957. A little over a decade later, she segued into a front-office role as co-owner of All Platinum Records in Englewood, New Jersey with her husband, Joe Robinson. By 1973, she was ready to be a hitmaker again—only Pillow Talk was a whole lot steamier than her cute '50s duets with guitarist Mickey Baker.
Born Sylvia Vanderpool on March 6, 1936 in New York City, she was billed as Little Sylvia when debuting at age 14 on Columbia as trumpeter Hot Lips Page's vocalist. She subsequently cut sessions as Little Sylvia for Savoy in 1951, Jubilee the next year, and Atlantic's Cat logo in '53. Then she joined forces with Baker, New York's top R&B session axeman, who taught Sylvia how to play guitar. The pair debuted as a singing duo in 1955 on the Rainbow logo, but it was at RCA's Groove subsidiary the next year that they hit their stride as R&B's answer to Les Paul and Mary Ford.
Borrowing a key guitar lick from Billy Stewart's Billy's Blues, the duo's Love Is Strange topped the R&B charts in early 1957 and made it to #11 pop despite the single moving from Groove to another RCA imprint, Vik, midway through its run. Their followup There Oughta Be A Law broke the R&B Top Ten that spring. But Mickey and Sylvia didn't get along (he even tried a different duet partner, Kitty Noble, at one point on Atlantic). After a '61 chart entry for their own Willow label, Baby You're So Fine, they went their separate ways, Mickey relocating to France.
Sylvia and Joe Robinson formed All Platinum Records in 1968, three of their early releases bearing the name of Mickey & Sylvia without Baker's participation. Lezli Valentine and The Moments enjoyed the firm's first hits, the latter on its Stang subsidiary. They established yet another imprint, Vibration, for Sylvia's comeback (she'd made a handful of early '60s singles as Sylvia Robbins).
Sylvia wrote Pillow Talk with her co-producer Michael Burton, originally intending it for Al Green. Its sexy subject matter, complete with heavy breathing passages, didn't interest Green, so Sylvia took matters into her own hands. With veteran arranger Sammy Lowe on keyboards, Sylvia on acoustic guitar, lead guitarist Walter Morris, bassist Frank Pescod, drummer Yogi Horton, and Craig Derry on congas, Sylvia panted and cooed her way through Pillow Talk at the Robinsons' in-house studio. It paced the R&B charts in the spring of '73, blazing up to #3 pop.
While she never quite matched the success of Pillow Talk, Sylvia had more hits with Didn't I later that year, Sweet Stuff in '74, and Automatic Lover in '78, all for Vibration. She also wrote and produced the 1975 R&B chart-topper Shame, Shame, Shame by Shirley (And Company) on Vibration and helmed The Sugarhill Gang's Rapper's Delight in '79 for Sugar Hill Records, another of the Robinsons' logos. Thus she was in the vanguard over the years for rock and roll, disco, and rap. Sylvia died of congestive heart failure September 29, 2011 in Secaucus, N.J.
MICKEY & SYLVIA Love Is Strange (2-CD)
Read more at: https://www.bear-family.de/mickey-und-sylvia-love-is-strange-2-cd.html
Copyright © Bear Family Records
Bewertungen lesen, schreiben und diskutieren...
mehr
Kundenbewertungen für "It's All In The Family (CD)"
Bewertung schreiben
Bewertungen werden nach Überprüfung freigeschaltet.
Weitere Artikel von Sylvia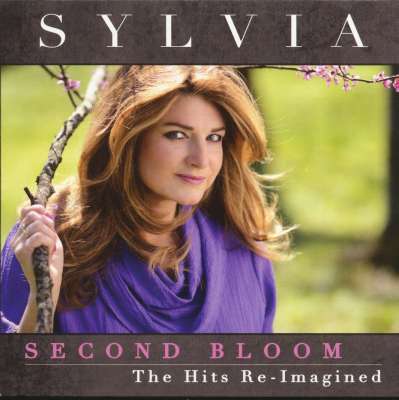 Sylvia: Second Bloom - Hits Re-Imagined (CD)
Art-Nr.: CDRPR1104


Artikel muss bestellt werden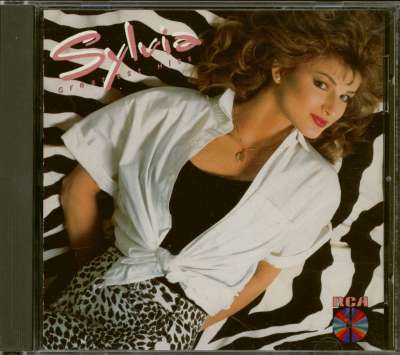 Sylvia: Greatest Hits (CD)
Art-Nr.: CD561821


nur noch 1 verfügbar
Sofort versandfertig, Lieferzeit** 1-3 Werktage