Wer war/ist

Vince Taylors

? - CDs, Vinyl LPs, DVD und mehr
Vince Taylors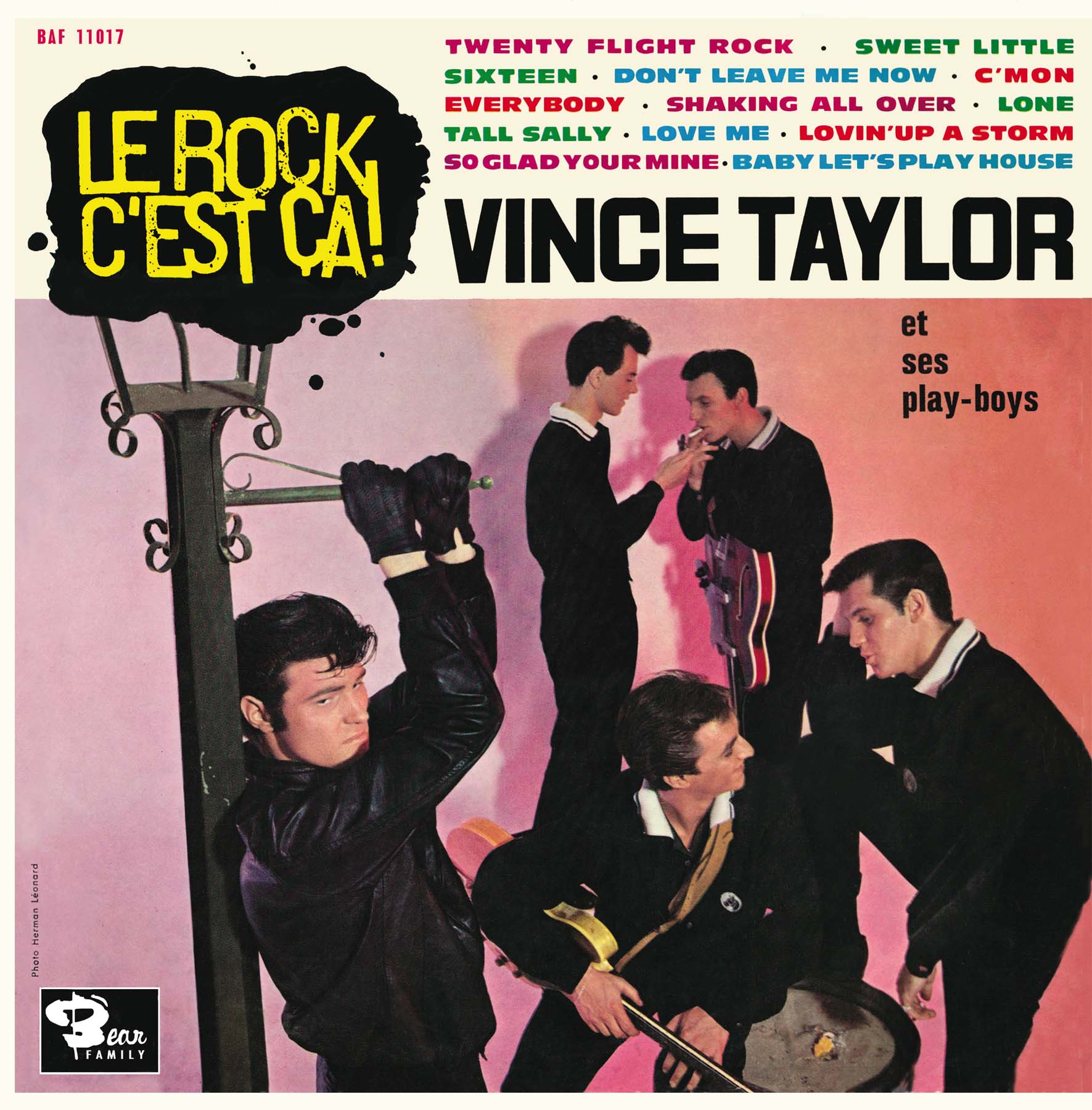 Vince Taylors Legende basiert weitgehend auf seiner 1950er Aufnahme von'Brand New Cadillac' - oft als die größte britische Rockabilly-Platte aller Zeiten bezeichnet. Brand New Cadillac' behält seinen Nervenkitzel und wurde 1979 von The Clash auf ihrem Album'London Calling' gecovert. Der Clash gab dem'Brand Now Cadillac' ein hippes Lob. Doch Vince, der noch am Leben war, konnte das wiederauflebende Interesse einer neuen Generation von Fans nicht ausnutzen. Er war einfach zu weit gegangen.

Vince Taylor Pepin wurde im Juli 1930 in Middlesex, England geboren. 1946 wanderte seine Familie in die USA aus und ließ sich in New Jersey nieder. Seine ältere Schwester Sheila heiratete 1955 Joe Barbera von Hanna-Barbera und die Familie Holden folgte ihr nach Los Angeles. Brian schrieb sich an der Hollywood High School ein und wurde schnell in Rockabilly verliebt. Er versuchte eine Gesangskarriere mit Joe Barbera als Manager zu starten. In Verlust lud Barbera den Teenager ein, den Hinweis auf eine Geschäftsreise nach London zu begleiten, um sich das lokale Musikstück anzusehen. Brian wurde in die'2 I's' Coffee Bar in der Old Compton St. in Soho geleitet.

Das'2 I's war die Startrampe, auf der viele der britischen Rockabilly-Sänger und lokalen Musiker von diesem großen, gutaussehenden Amerikaner beeindruckt waren. Brian gründete eine Band, gewann schnell einen Parlophone-Aufnahmevertrag und änderte seinen Namen in Vince Taylor und taufte seine Band The Playboys.

Vince Taylor & The Playboy's 1958er Singles'I Like Love', Right Behind You Baby' und'Pledging My Love' konnten die britischen Pop-Charts nicht stören und Parlophone beendete seinen Plattenvertrag. Die B-Seite von'Pledging My Love' war'Brand Now Cadillac', ein Original-Song von Taylor, der so hart rockte wie die besten US-Rockabilly-Platten und ein knisterndes Gitarrensolo von Joe Moretti (der auch das Solo auf Johnny Kidd & The Pirates's phänomenalem'Shakin' All Over' spielte). Taylor - in schwarzes Leder gekleidet und extrem selbstbewusst, erwies sich als talentierte Live-Performer und zog ein treues Publikum in ganz Großbritannien an.
Für die Filterung wurden keine Ergebnisse gefunden!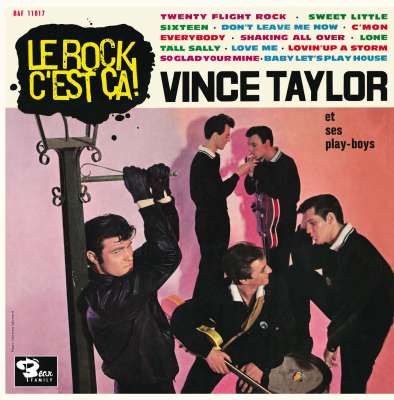 Vince Taylor: Le Rock C'est Ça (LP, 10inch, Ltd.)
Art-Nr.: BAF11017


Sofort versandfertig, Lieferzeit** 1-3 Werktage
Bear Family Vinyl Club Exclusives 10" LP Serie limitiert auf 500 Exemplare auf farbigem Vinyl! Vince Taylor zählt zu den britschen Rock-Legenden der ersten Stunde! Sein Brand New Cadillac zählt zu den wenigen Rock-Klassikern aus der Zeit...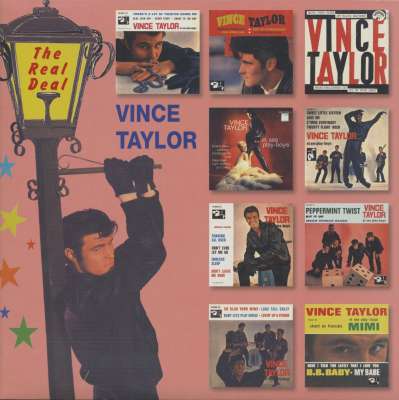 Vince Taylor: The Real Deal (LP & 7inch 45rpm record)
Art-Nr.: LPBL002

(2017/Blue Light) 18 tracks, featuring the Rockers he did between 1958 and 1964. Extensive linernotes on the back cover plus an extra 7inch 45rpm record incl. the 1959 rehearsal version of 'Brand New Cadillac' and a 1960 studio outtake...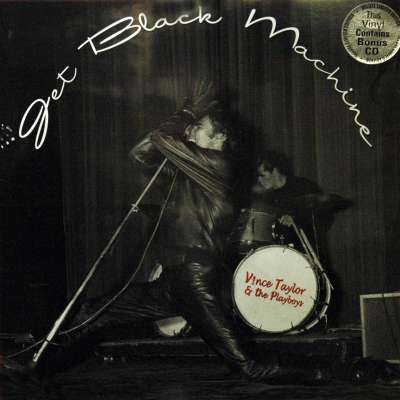 Vince Taylor & The Playboys: Jet Black Learher Machine 1958-1962 (incl. CD)
Art-Nr.: LPVV011

(2014/VipVop) 18 tracks incl.CD (18 tracks). Includes the classic hit Brand New Cadillac. Vince Taylor became one of the biggest names on the live scene in France . Although Vince's chain wielding leather clad amalgam of Gene Vincent and...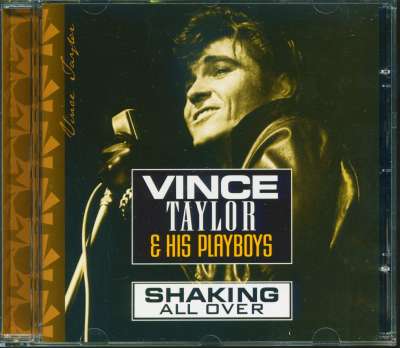 Vince Taylor: Shaking All Over (CD)
Art-Nr.: CDRMB75172


Sofort versandfertig, Lieferzeit** 1-3 Werktage
(2012/RMB) 24 tracks, original recordings - digitally remastered. Great sound quality!!!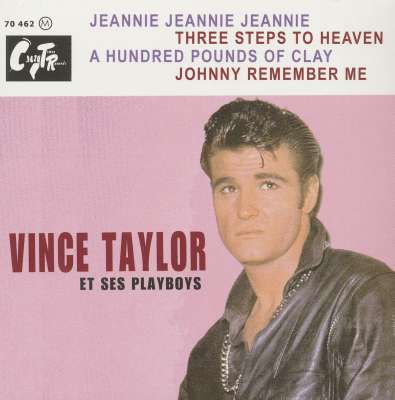 Vince Taylor: Vince Taylor Et Ses Playboys 7inch, 45rpm, EP, PS
Art-Nr.: CTREP70462

Nice four track EP 45rpm on the french label "Crazy Times Records". Never came out originally. Cover art reminds to the original Barkley EPs. Great Sound!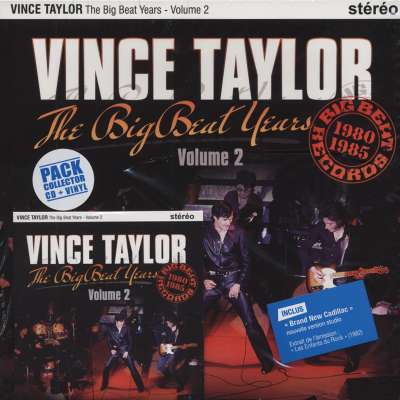 Vince Taylor: Vol.2, The Big Beat Years (25cmLP&CD) Ltd.
Art-Nr.: LPBBR223

(2013/BIG BEAT) 9 tracks (Vinyl) 14 tracks (CD) 1980-85 Limited Ed.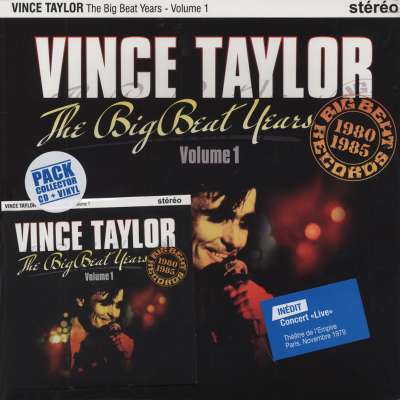 Vince Taylor: The Big Beat Years 1980-85 (25cmLP&CD) Ltd.
Art-Nr.: LPBBR222

(2013/BIG BEAT) 11 tracks (Vinyl) 17 tracks (CD) Limited Edition!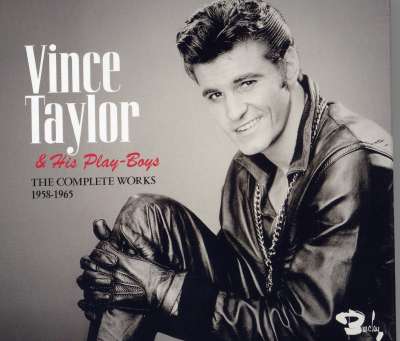 Vince Taylor: Complete Works 1958-65 (3-CD)
Art-Nr.: CD2797803

(2012/BARCLAY) 55 tracks - gatefold digipac with 14 page booklet. Essential!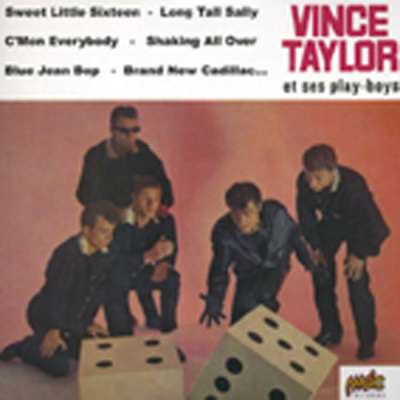 Vince Taylor: EP Collection 1959-61...plus
Art-Nr.: CD3930936

(2012/MAGIC) 26 tracks - 24bit mastering - papersleeve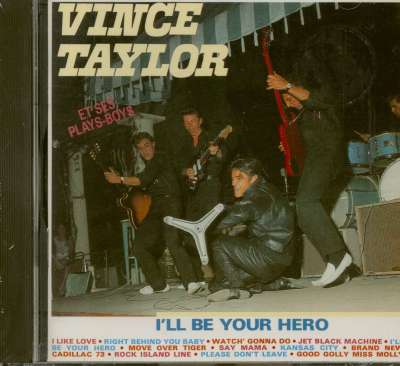 Vince Taylor: I'll Be Your Hero (CD)
Art-Nr.: CDEVAB11


Sofort versandfertig, Lieferzeit** 1-3 Werktage
(1991/EVA) 11 tracks 1958-1973 with 12 page booklet. few copies - hard to find now!
Vince Taylor: The Big Beat Years
Art-Nr.: CDMN2331

(2011/BIG BEAT) 17 tracks - digipac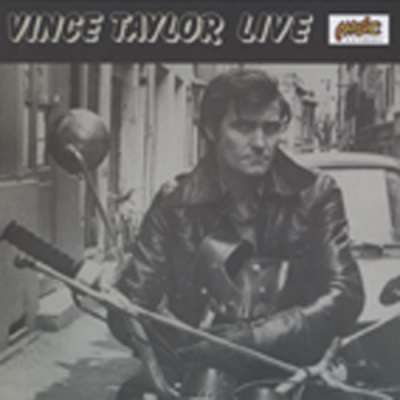 Vince Taylor: Live And More ...
Art-Nr.: CD3930913


Sofort versandfertig, Lieferzeit** 1-3 Werktage
(2011/MAGIC) 14 live recordings (Macon 1977) plus the studio versions from the original artists.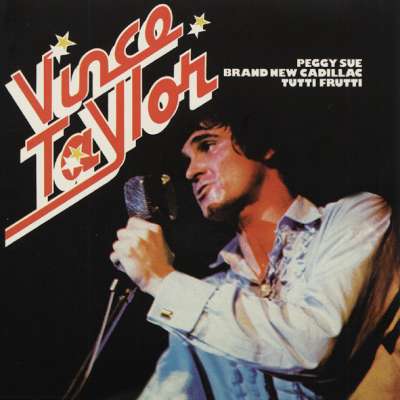 Vince Taylor: Peggy Sue - Brand New Cadillac - Tutti Frutti...p
Art-Nr.: CD3930845

(2009/MAGIC) 21 tracks 1959-1974 (2 unreleased) 24bit mastering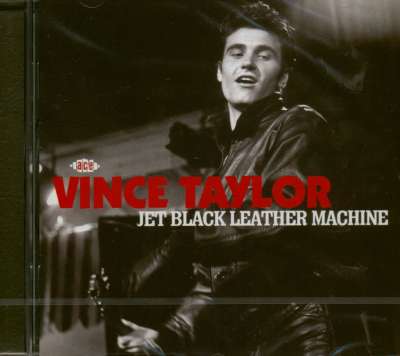 Vince Taylor: Jet Black Leather Machine (CD)
Art-Nr.: CDCHD1213

(2009/ACE) 22 track 1959-76 with 20 page booklet. The original Barclay, Parlophone, Palette masters plus rarities! Essential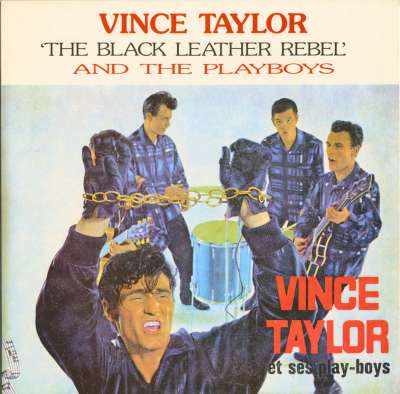 Vince Taylor: Black Leather Rebel (LP)
Art-Nr.: LPREB001

(Rebel Records) 16 Titel, seltene Vince Taylor LP! Aufnahmen stammen aus den jahren 1958-61!