Wer war/ist

The Temptones

? - CDs, Vinyl LPs, DVD und mehr
The Temptones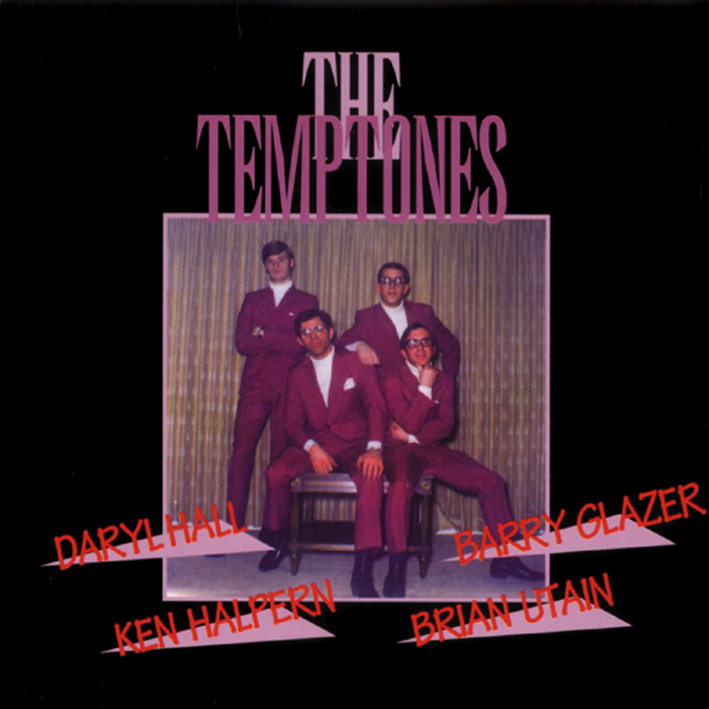 The Temptones are an obscure footnote to the beginnings of Hall and Oates. Their recordings have been unavailable for nearly 30 years.
Formed in the fall of 1965, the original Temptones consisted of Paul Fogel, Brian Utain, Daryl Hohl (later changed to Hall), Ken Halpern and Barry Glazer. The group met whilst attending Temple University in Philadelphia and began singing together on street corners doing mostly soul covers and R&B. Except for Daryl who commuted from the rural Pottstown area, the rest of the group came from the predominantly Jewish sections of Philadelphia - Paul and Brian from Mt. Airy and Ken and Barry from Overbrook/Wynnefield. Ken and Barry both attended Overbrook High School which was home to many Philadelphia groups like The Dovells, the LY-Decs, Danny and the Juniors, Rick and the Masters, and countless other Cameo-Parkway recording artists.


The group harmony sound was still popular in Philadelphia throughout the '60s and groups like the Temptones didn't care much for the British Invasion because they liked soul and Motown music.
The group performed mostly on weekends when they weren't studying. They played with different backing groups which consisted of a three piece guitar/bass/drums formation. In late 1965 or early 1966 Paul Fogel left the group to join the U.S. Air Force.
In the spring of 1966 The Temptones made their first recording at the small Impact Sound Studio in Northeast Philadelphia which was in the basement of a shoe store run by a Tony Schmidt.
They recorded Goodbye an original written by Barry Glazer. A few copies were made to help the group to obtain personal appearances. This led to them securing a gig at the 'Freedom Show' held at the Convention Hall in Philadelphia, which was an all soul extravaganza with forty other soul groups. When the Temptones came out to perform, the mostly black audience greeted them with loud boos and heckling but when they began to sing their version of Old Man River the crowd went crazy.

This kind of reaction was typical. The black kids would boo at the very beginning because they didn't believe that a white group could be that good. But the Temptones were. The crowd would scream and shout by the time they finished.
Their big break came when they won the second place at the Uptown Theatre talent show sponsored by James Brown (The Ambassadors were first). This led local DJ Jimmy Bishop signing both bands to a recording contract with his Arctic label. They were actually trying to get on the Motown label, but when Motown declined, they went with Arctic. In late '66 they recorded their first single at the Virtue Studios on North Broad Street which was directly across from the Temple University. Girl 1 Love You received significant airplay in Philadelphia and Baltimore, making #17 on the WDAS Soul chart. Since Arctic didn't press many copies, the records weren't readily available. The record helped them to get on a few local Philadelphia T.V. shows, like the Hylit and the Jerry Blaret shows.
It was at the Uptown Theatre where they became good friends with The Temptations who took them under their wing. Paul Williams bought them all new sharkskin uniforms at Krass Brothers clothing store. In return, the Temptones took Paul Williams out for a feast at Linton's in Overbrook (now a McDonald's).

The famous story of how Daryl Hall and John Oates met whilst escaping the wrath of a gang fight is partially true.
John Oates' group, The Masters, and The Temptones were due to perform at a record hop in West Philadelphia
when a fight broke out in audience, the show was cancelled. While both groups were waiting backstage the friendship of Hall and Oates began. After the Masters released an obscure single on the Crimson label, they broke up and John Oates joined the Temptones as a guitarist.

Their second and last single was released in late '67 which failed to do anything. Like many other American groups in the '60s, the Vietnam War led to the breakup of The Temptones. In 1968 when Brian and Ken got drafted, the two remaining members Daryl and Barry decided to call it quits.
Barry finished his college education and now owns a photo store. Paul is a doctor and Brian still sings in a band. Ken lives somewhere in Florida while Daryl recently recorded a solo album.
DAVE BROWN, October 1995


TEMPTONES Barry Glazer - Daryl Hall - Ken Halpern - B. Utain

Read more at: https://www.bear-family.de/temptones-barry-glazer-daryl-hall-ken-halpern-b.-utain.html
Copyright © Bear Family Records
Copyright © Bear Family Records® Alle Rechte vorbehalten. Nachdruck, auch auszugsweise, oder jede andere Art der Wiedergabe, einschließlich Aufnahme in elektronische Datenbanken und Vervielfältigung auf Datenträgern, in deutscher oder jeder anderen Sprache nur mit schriftlicher Genehmigung der Bear Family Records® GmbH.
Für die Filterung wurden keine Ergebnisse gefunden!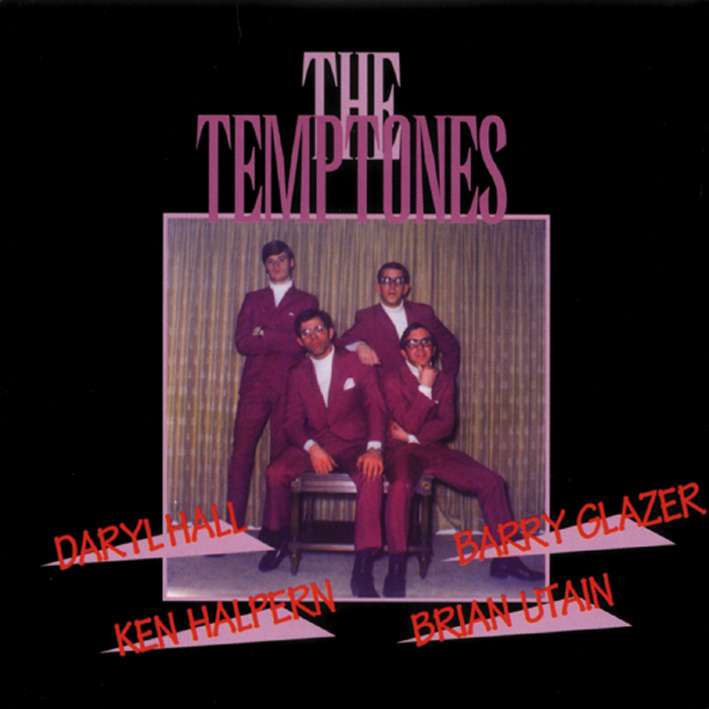 TEMPTONES: Barry Glazer - Daryl Hall - Ken Halpern - B. Utain
Art-Nr.: BCD15917


Sofort versandfertig, Lieferzeit** 1-3 Werktage
1-CD mit 12-seitigem Booklet, 21 Titel. Die Spielzeit beträgt ca. 53 mns. Hall & Oates beginnt hier. Jahrelang waren einige der seltensten weißen Soul-Platten die von The Temptones für Artic Records in Philadelphia. Sie waren gefragt,...