Wer war/ist

Jesse Lee Turner

? - CDs, Vinyl LPs, DVD und mehr

JESSE LEE TURNERs Karriere ist überraschend undokumentiert für jemanden, der einen Top 20 Hit hatte. Er wurde in Bowling, Texas, geboren und war ein Cousin des Nashville Session-Musikers und RCA-Künstlers Floyd Robinson. Er heuerte 1957 als Fahrer von Jerry Lee Lewis an und fuhr für Jerry Lee am Tag der Heimkehr in Ferriday, Louisiana.

Jerry Lee kam zu spät, also sangen Jesse Lee und Jerrys Schwester, Frankie Jean, einige Duette. Put Me Down war wahrscheinlich Jesse Lees erste Aufnahme, obwohl es möglich ist, dass seine Fraternity-Aufnahme zuerst gemacht wurde. Es wurde von Jerry Lees Gitarrist Roland Janes geschrieben und von Jerry für sein erstes Album aufgenommen.

Jesse Lee hat wahrscheinlich Jerry's Gefolge nach dem Debakel in England verlassen und The Little Space Girl mit Kenny Rogers' Bruder Lelan in Houston aufgenommen. Carlton Records nahm es Ende 1958 auf, und es war ein Top-20-Hit Anfang des folgenden Jahres. Von da an nahm Turner für eine Vielzahl von Labels auf (Top Rank-Jaro, Sudden, Foxie, Imperial und GNP-Crescendo; er schnitt sogar ein Duett mit Cousin Floyd für MCA).

Irgendwann verdoppelte er sich als Cropduster-Pilot und Schauspieler (südliche Autokäufer sahen ihn in Smokey & The Good Time Outlaw), aber darüber hinaus wissen wir wenig.

Copyright © Bear Family Records

Copyright © Bear Family Records® Alle Rechte vorbehalten. Nachdruck, auch auszugsweise, oder jede andere Art der Wiedergabe, einschließlich Aufnahme in elektronische Datenbanken und Vervielfältigung auf Datenträgern, in deutscher oder jeder anderen Sprache nur mit schriftlicher Genehmigung der Bear Family Records® GmbH.

Weitere Informationen zu Jesse Lee Turner auf de.Wikipedia.org
Für die Filterung wurden keine Ergebnisse gefunden!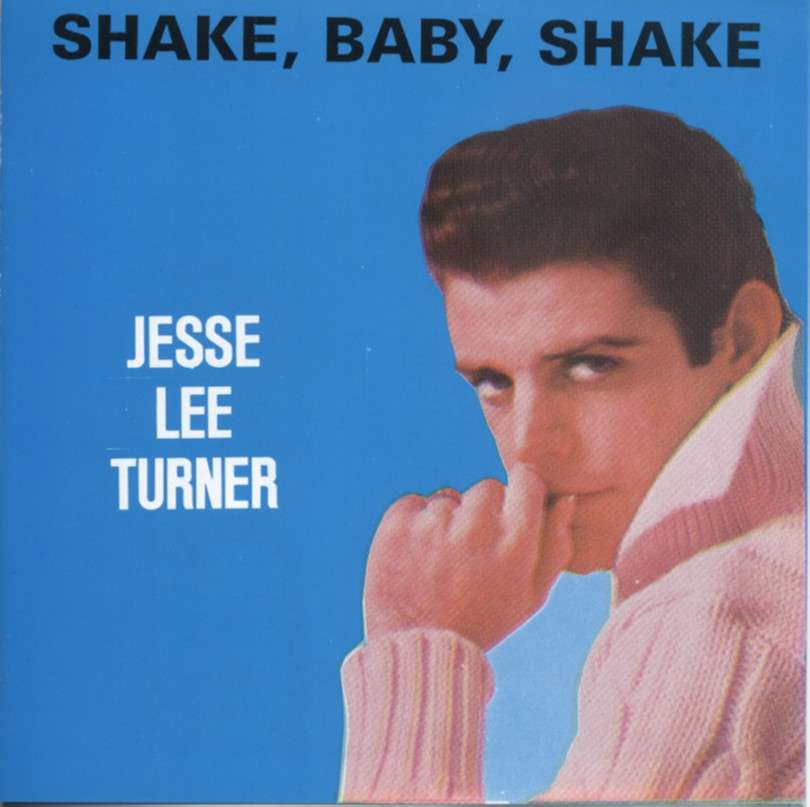 Jesse Lee Turner: Shake Baby Shake (CD)
Art-Nr.: CDJLT8011


Dieser Artikel ist gestrichen und kann nicht mehr bestellt werden!
(JLT) 22 tracks (49:41) 1950s recordings.