Der Artikel wurde erfolgreich hinzugefügt.
7,95 € *
11,95 € *
(33,47% gespart)
inkl. MwSt. / zzgl. Versandkosten
Sofort versandfertig, Lieferzeit** 1-3 Werktage
Artikel-Nr.:

CRS507

Gewicht in Kg.:

0.07
A) The Ugly Creatures 'Creatures of The Earth' B) The Ugly Creatures 'Exit To Artist...
mehr
The Ugly Creatures: The Ugly Creatures (7inch)
A) The Ugly Creatures 'Creatures of The Earth'
B) The Ugly Creatures 'Exit To Artist Exist'
The Ugly Creatures (by Baby Doeseb)
Die Band Ugly Creatures wurde 1971 als High School Musical Outfit an der Martin Luther High School in der Nähe von Okombahe, einer kleinen Siedlung etwa 70 km westlich von Omaruru in Namibia, gegründet. Das Interesse an der Musik wuchs, als die gesamten Gründungsmitglieder der Gruppe das Martin-Luther-Gymnasium besuchten. Die Band wurde in ihren Gründungsmitgliedern Joni Adams (Gesang), August !Uiseb (Gesang), Ben Togolo !Naobeb (Schlagzeug), Moses !Ome (Schlagzeug), Axali J Doeseb (Gitarre), Jefta !Noabeb (Gitarre), Emil Keister (Keyboards) und Dantago N !Hoabeb (Bass) vorgestellt. Musikalisch begann es sich in die richtige Richtung zu bewegen und die Schulband begann bald während der Schulferien in der Stadt und den Städten zu jammen, Auftritte in den großen Hallen zu geben und sonntags Gospelmusik in lutherischen Kirchen in Namibia. .
Mitte der 70er Jahre hatten sich die Ugly Creatures einen wohlverdienten Ruf als die führende lokale Band erworben. Bis dahin wurde die Bandformation gewechselt, mehr Gründungsmitglieder wichen gestylten Spielern und der Ugly Creatures Sound wurde mit Axali Doeseb, Baby Doeseb, Elvis Afrikaner, Jefta !Noabeb, Nicro !Hoabeb, Joni Adams und Jomo !Haoseb geboren. Die Band begann mit der Arbeit an ihren eigenen Kompositionen und drei Alben, Generation, !Nosa !Keis (Gospel) und The Ugly Creatures wurden veröffentlicht. Axali Doeseb und Joni Adams waren die wichtigsten Songwriter der Gruppe und zu einem späteren Zeitpunkt fügte Baby Doeseb auch sein Talent hinzu. Einige Tracks übertrafen die lokalen Top-20-Programme auf schwarzen Radiosendern. Tracks wie "//Khowa am dao-amte"(Creatures) und "Eyes of ice"(Generation) wurden von den lokalen Stationen verbannt. Top-Hits wie Shirley, Creatures of the Earth, Not Tonight, Sas xa ≠aihase, Friends of Mine, Give your Heart und !Erere hatten den längsten Ruf bei den lokalen Radiosendern, nicht zuletzt durch nachhaltige Importe. Das Fehlen einer Plattenfirma und von Musikpromotoren, zusammen mit der Unerfahrenheit der Bandmitglieder selbst, trug dazu bei, dass die Band nicht viel von ihren Aufnahmen verdiente. Ihre Songs mögen beliebt gewesen sein, aber Plattenverkäufe waren es nicht.
In den späten 70er Jahren nahmen die späten Thlabanello und Tjongarero die Band als SWAPO Partyband unter ihre Fittiche. Das Spielfeld wurde erweitert, mehr Auftritte und Auftritte bei den SWAPO Party Rallies; das Ergebnis war die "Peoples Band", aber der Name Ugly Creatures blieb bei der Band. Auch diese Kombination kostete die Band viel Geld. Als Vorhutband für eine verbotene politische Partei führte dies zu einem Duell mit den südafrikanischen Herrschern, und ihre Träume, sich international zu engagieren, waren gescheitert. Keine Band würde nie einen Pass erhalten, um das Land zu verlassen. Im Laufe der Jahre verließen einige Mitglieder die Schule, einige erhielten Arbeitsvermittlungen außerhalb von Windhoek, andere starben, usw. und der unverwechselbare Stil, die Leistung, der anspruchsvolle Sound, der den Namibiern bekannt und geschätzt war, begann zu sinken.
Das Line-Up auf dem 1978 in Johannesburg, Südafrika, aufgenommenen Creatures of the Earth Album war: Joni Adams (Lead-Gesang/Saxophon), Axali Doeseb - (Keyboard/Vocals) Peter L. Karon (Manager), Baby Doeseb (Lead-Gitarre/Vocals), Elvis Afrikaner (Rhythmusgitarre/Vocals), Jomo !Haoseb (Drums/Vocals) und Jephta !Noabeb (Bass-Gitarre/Vocals).
Artikeleigenschaften von

The Ugly Creatures: The Ugly Creatures (7inch)
Albumtitel:

The Ugly Creatures (7inch)

Genre

Soul

Record Grading

Mint (M)

Sleeve Grading

Mint (M)

Geschwindigkeit

45 U/min

Plattengröße

Single (7 Inch)

Preiscode

CRS

Artikelart

7inch

EAN:

5397102005077

Gewicht in Kg:

0.07
Ugly Creatures, The - The Ugly Creatures (7inch)

7inch 1
01
Creatures of The Earth
The Ugly Creatures
02
Exit To Artist Exist
The Ugly Creatures
Bewertungen lesen, schreiben und diskutieren...
mehr
Kundenbewertungen für "The Ugly Creatures (7inch)"
Bewertung schreiben
Bewertungen werden nach Überprüfung freigeschaltet.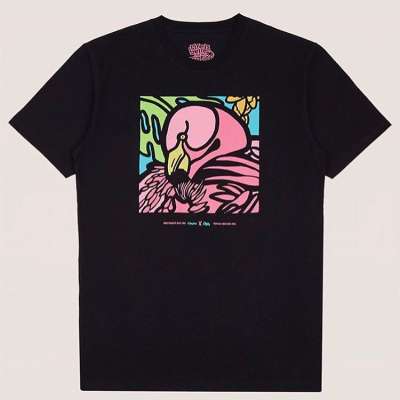 Various - Cree Records: Cree Records & Clepto - Size M (T-Shirt)
Art-Nr.: SHIRTCREE1M


Sofort versandfertig, Lieferzeit** 1-3 Werktage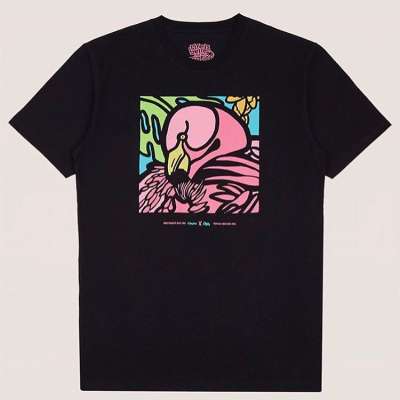 Various - Cree Records: Cree Records & Clepto - Size L (T-Shirt)
Art-Nr.: SHIRTCREE1L


Sofort versandfertig, Lieferzeit** 1-3 Werktage