Wer war/ist

The Vipers Skiffle Group

? - CDs, Vinyl LPs, DVD und mehr
The Vipers Skiffle Group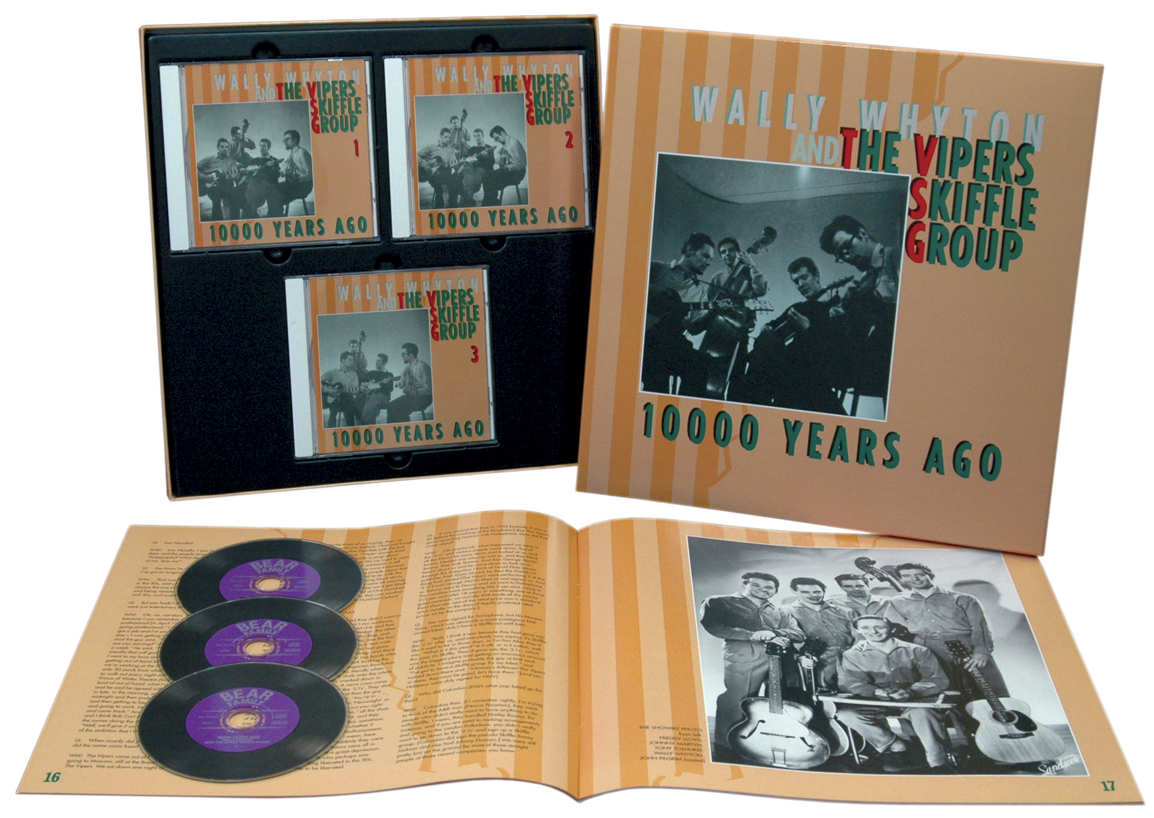 Die Vipers Skiffle Gruppe
Die Viper kommen der allgemeinen Wahrnehmung einer Skiffle-Gruppe am nächsten. Sie waren weder so entspannt und erwachsen wie Ken Colyer, noch so explosiv und extrovertiert wie Lonnie Donegan, sondern traten den Mittelweg. Ihr gesangliches und instrumentales Niveau war gut, aber nicht herausragend, während ihr Image einer Truppe leicht böhmischer "Studenten von nebenan" ähnelte, die, wie sie es taten, den Insidern der 2 I's Coffee Bar in Soho gehörten.
Es war genau dieser 'normale' Aspekt ihrer Musik, der sie zu den gewählten Vorbildern für so viele andere Bands machte, die folgten, anstatt Colyer und Donegan, deren Talente und Erfolge unerreichbar erschienen. Was die Rekordverkäufe angeht, war Donegan ganz vorne mit den Vipern an der Reihe. Ihr Erfolg war nicht unvorhersehbar, denn ihr Auftritt war authentisch, ihr Produzent George Martin war erfahren und ihre Plattenfirma wusste ein oder zwei Dinge darüber, wie man ein gutes Produkt an den potentiellen Käufer liefert.
Die Musiker um den Leadsänger und Gitarristen Wally Whyton hatten genau den richtigen'Lagerfeuer-Touch', der andere zum Mitmachen anregte und das Gefühl vermittelte: "Das könnte ich tun"! Die Vipers Skiffle Group wurde 1956 gegründet und hatte bereits im August dieses Jahres ihre erste Single veröffentlicht. Während ihrer Karriere veröffentlichten sie eine Reihe guter Platten, darunter Maggie May, aber als der Skiffle-Boom zu verklingen begann, verkürzten sie ihren Namen auf die Vipers und nahmen andere Stile wie Rock'n' Roll an. Hank Marvin und Jet Harris, die später mit den Shadows berühmt wurden, spielten auf ihrer Version von Summertime Blues.
Als die Band es schließlich als Tag bezeichnete, machte Wally Whyton als Solo-Act weiter und wurde mit seiner eigenen Radioshow als Country und Folk-Spezialist bekannt. Er arbeitete auch intensiv im Kinderfernsehen und starb 1997.
VIPERS SKIFFLE GROUP 10.000 Years Ago (3-CD)
Read more at: https://www.bear-family.com/vipers-skiffle-group-10.000-years-ago-3-cd.html
Copyright © Bear Family Records
Weitere Informationen zu The Vipers Skiffle Group auf de.Wikipedia.org
Für die Filterung wurden keine Ergebnisse gefunden!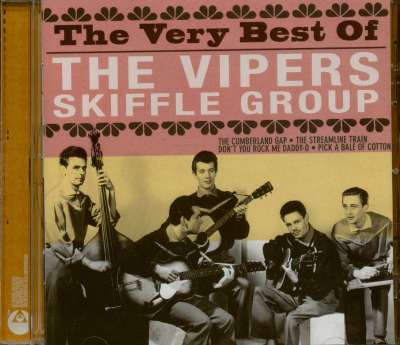 The Vipers Skiffle Group: The Very Best Of (CD)
Art-Nr.: CD5840782


Sofort versandfertig, Lieferzeit** 1-3 Werktage
(EMI) 21 tracks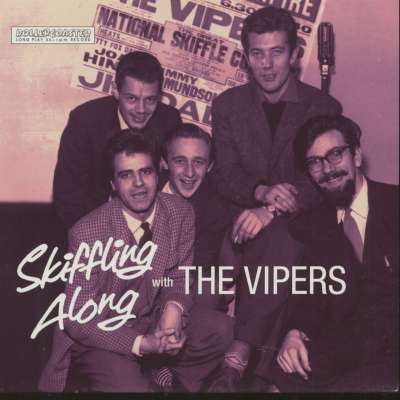 The Vipers Skiffle Group: Skiffling Along With The Vipers (10inch, LP)
Art-Nr.: LPROLL2019


Sofort versandfertig, Lieferzeit** 1-3 Werktage
(1998/Rollercoaster) 12 tracks - 10" LP - The Vipers were truly the punks of the skiffle era, and these recordings (made around the same time as their Parlophone tracks) have the raw edge and enthusiasm that some say was missing from...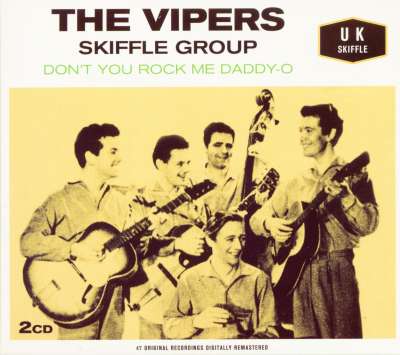 The Vipers Skiffle Group: Don't You Rock Me Daddy-O (2-CD)
Art-Nr.: CD38306


Dieser Artikel ist gestrichen und kann nicht mehr bestellt werden!
(Delta) 47 Tracks - Anthologie der 1950er Jahre!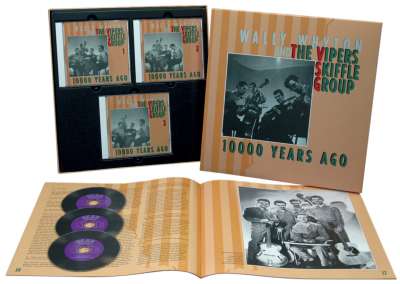 The Vipers Skiffle Group: 10.000 Years Ago (3-CD Box Set)
Art-Nr.: BCD15954


Sofort versandfertig, Lieferzeit** 1-3 Werktage
3-CD Box (LP-Format) mit 36-seitigem Buch, 64 Einzeltitel. Spieldauer ca. 157 Minuten. Wally Whyton und die Vipers Skiffle Group waren DIE britische Skifflegruppe. Ihr eigenwilliger Stil war unverkennbar. Sie waren es, die viele...