Wer war/ist

Kitty Wells

? - CDs, Vinyl LPs, DVD und mehr
Kitty Wells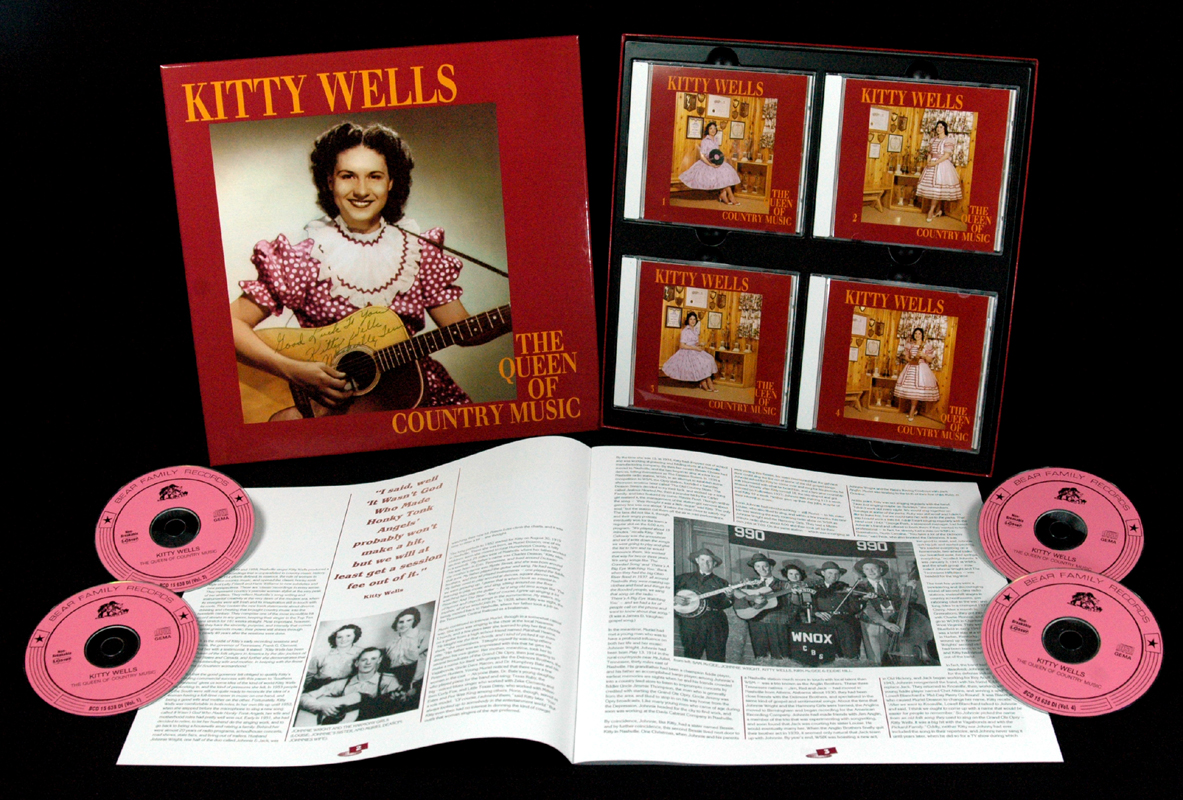 As a genre, answer songs have never done that well, but this was the spectacular exception. Proclaimed the pride of southern womanhood by Governor Frank Clement in 1953, Kitty Wells was born Muriel Deason in Nashville on August 30, 1919. Her early career with her husband, Johnnie Wright of Johnnie & Jack, is detailed in the notes accompanying 'The Queen Of Country Music' (Bear Family BCD 15638). She took the stage name Kitty Wells from an 1860s parlor song by Thomas Sloan that had slipped into country music. She began recording for RCA at the same time as Johnnie & Jack, but was cut loose after two sessions.
In January 1952, Johnnie & Jack and Miss Kitty moved from Shreveport back to Nashville. Tillman Franks says that Webb Pierce was the one who persuaded Paul Cohen at Decca Records to give Kitty a contract, but she doesn't remember it that way. "While we were still in Shreveport, Johnnie had me make a demo record and he sent it to [Decca's] Paul Cohen, but we didn't hear anything from him. One night, Johnnie & Jack were playing the Ernest Tubb Midnite Jamboree and happened to see Paul. Johnnie asked him if Decca was interested in recording me, and he said, 'Yes.' In fact, he had a song he wanted us to listen to." Troy Martin at Peer Music had pitched a song by Jay Miller from Crowley, Louisiana. "I was returning from a trip to Rayne," Miller told Dorothy Horstman, "and I had my car radio on. They were playing 'The Wild Side Of Life.' I'd thought of writing a sequel on several occasions, but my lyric ideas were not strong enough. On this trip a set of lyrics came into my mind. I pulled to the side of Highway 90, took a tablet I kept in my glove compartment, and began to write lyrics down." Miller, of course, knew that the melody was in the public domain so he wouldn't have to give a half share to the original composer, as was the case with most answer songs. Miller himself produced the original version by Alice 'Al' Montgomery for Feature Records. "A friend of mine came in from Nashville, heard our Feature recording and took it back with him. And the second night after he got back Kitty Wells recorded it," Miller told John Broven. Kitty Wells and Johnnie Wright were unconvinced by the song. "I said, 'Well, it probably won't be a hit, but at least we'll get a session fee out of it,'" remembered Kitty.
Paul Cohen turned the session over to Owen Bradley, and it became the first major hit that Bradley produced for Cohen. The key instrument was Shot Jackson's tremulous steel guitar. "It's almost a Dobro sound," said Johnnie Wright. "but it's electric." It was recorded on May 3, 1952 when Wild Side Of Life was one week away from the #1 spot. Kitty's record charted on July 19 and topped the charts on August 23. Her wounded innocence was only heightened by what would become her trademark vibrato and often awkward shyness. Dressed demurely in gingham, no one would mistake her for a home wrecker.
Kitty Wells Queen Of Country Music 1949-1958 (4-CD)
Read more at: https://www.bear-family.com/wells-kitty-queen-of-country-music-1949-1958-4-cd.html
Copyright © Bear Family Records
Copyright © Bear Family Records® Alle Rechte vorbehalten. Nachdruck, auch auszugsweise, oder jede andere Art der Wiedergabe, einschließlich Aufnahme in elektronische Datenbanken und Vervielfältigung auf Datenträgern, in deutscher oder jeder anderen Sprache nur mit schriftlicher Genehmigung der Bear Family Records® GmbH.
Für die Filterung wurden keine Ergebnisse gefunden!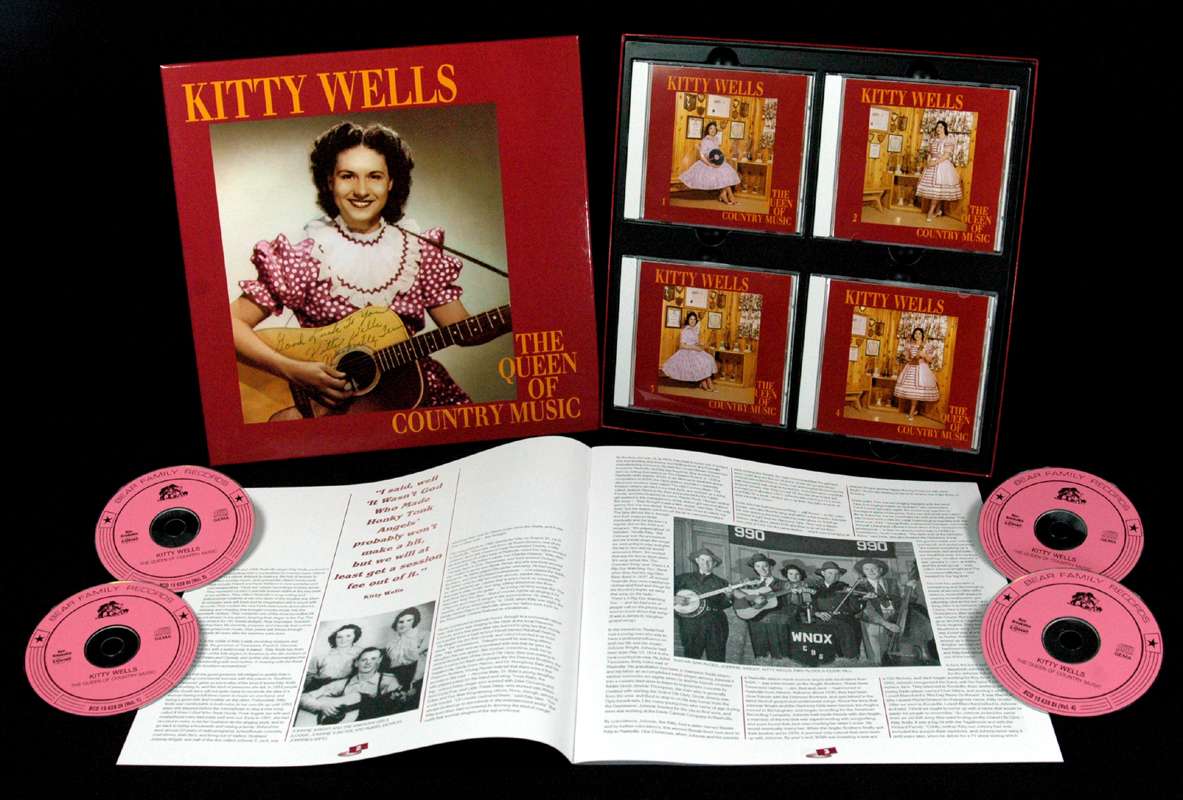 Kitty Wells: Queen Of Country Music 1949-1958 (4-CD Deluxe...
Art-Nr.: BCD15638


Sofort versandfertig, Lieferzeit** 1-3 Werktage
Die opulente Bear Family-Box enthält die kompletten Aufnahmen der 'Königin der Country Music' aus den Jahren 1949 bis 1958 mit Kitty Wells ' epochalen Hits wie It Wasn't God Who Made Honky Tonk Angels , Release Me, Lonely Side Of Town ,...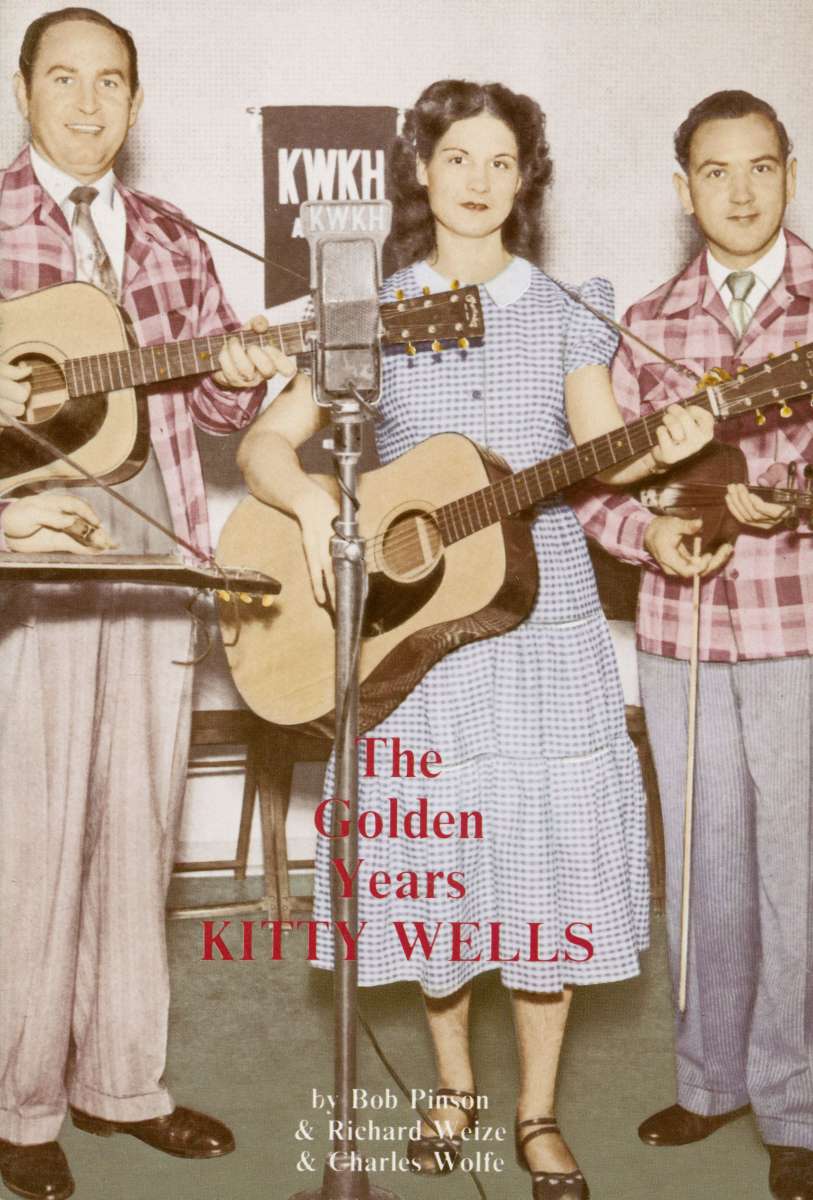 Kitty Wells: Kitty Wells - The Golden Years by Bob Pinson &...
Art-Nr.: BFB10009


Sofort versandfertig, Lieferzeit** 1-3 Werktage
32 Seiten/Seiten; 22/15cm; Englisch, viele seltene Bilder. Das Leben von Kitty Wells bis 1957, mit Diskographie (chronologisch/numerisch/alphabetisch) Zwischen 1949 und 1957 produzierte die Nashville-Sängerin Kitty Wells eine Reihe von...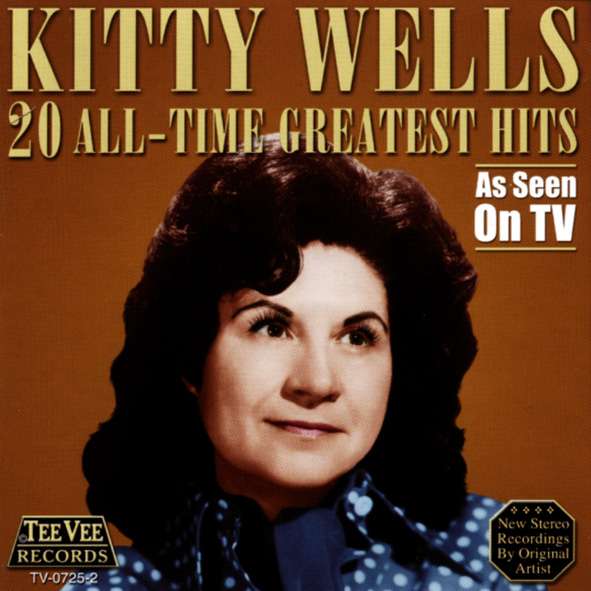 Kitty Wells: 20 All Time Greatest Hits
Art-Nr.: CDTVC0725


Artikel muss bestellt werden
(2004/KING) 20 tracks - 1994 stereo re-recordings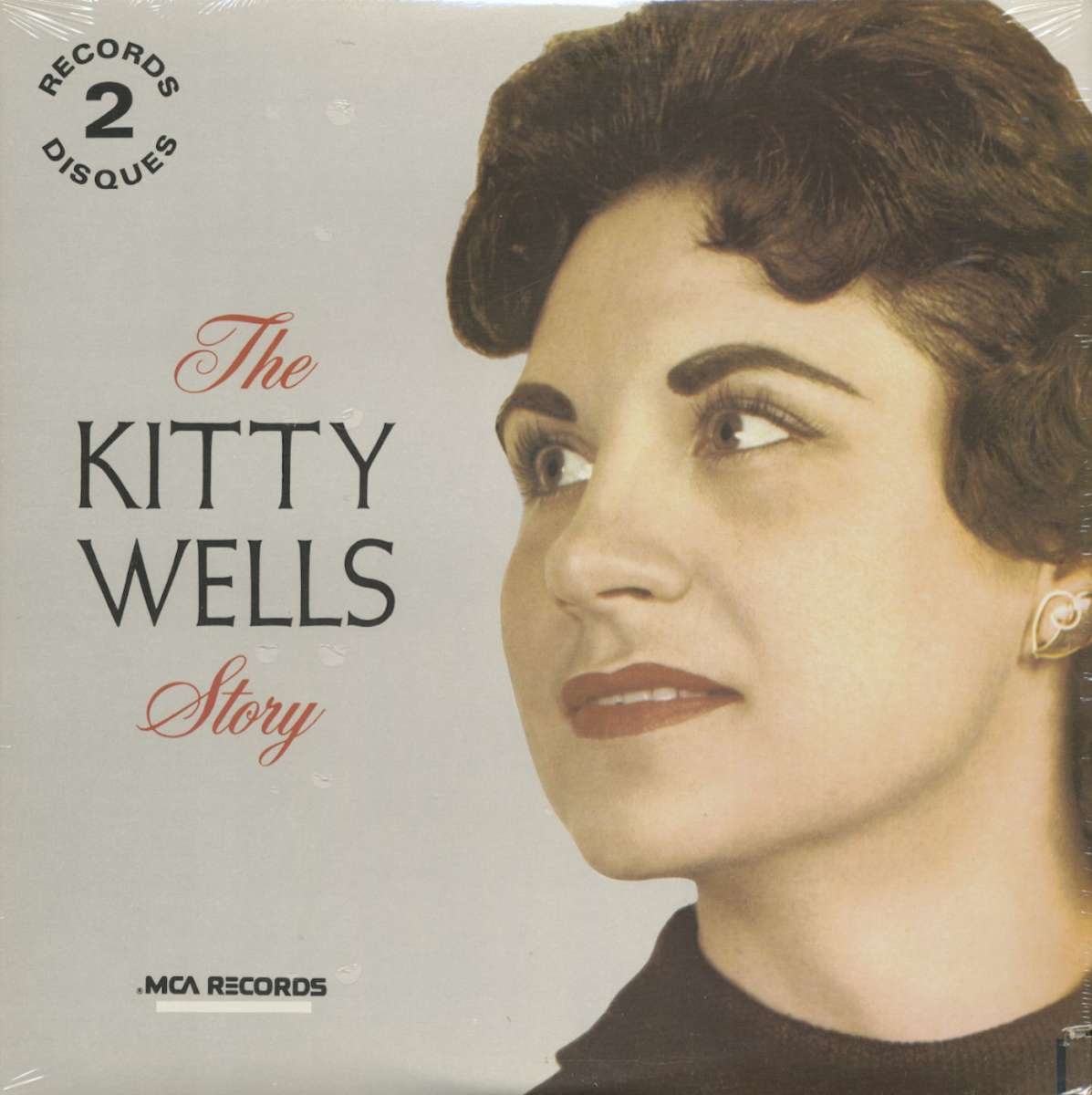 Kitty Wells: The Kitty Wells Story (2-LP)
Art-Nr.: LPMCA24031


Dieser Artikel ist gestrichen und kann nicht mehr bestellt werden!
(1973/Decca) 24 tracks - Repress of the original 1963 2-LP album, feat. the Jordanaires on backing vocals. Cut-out LP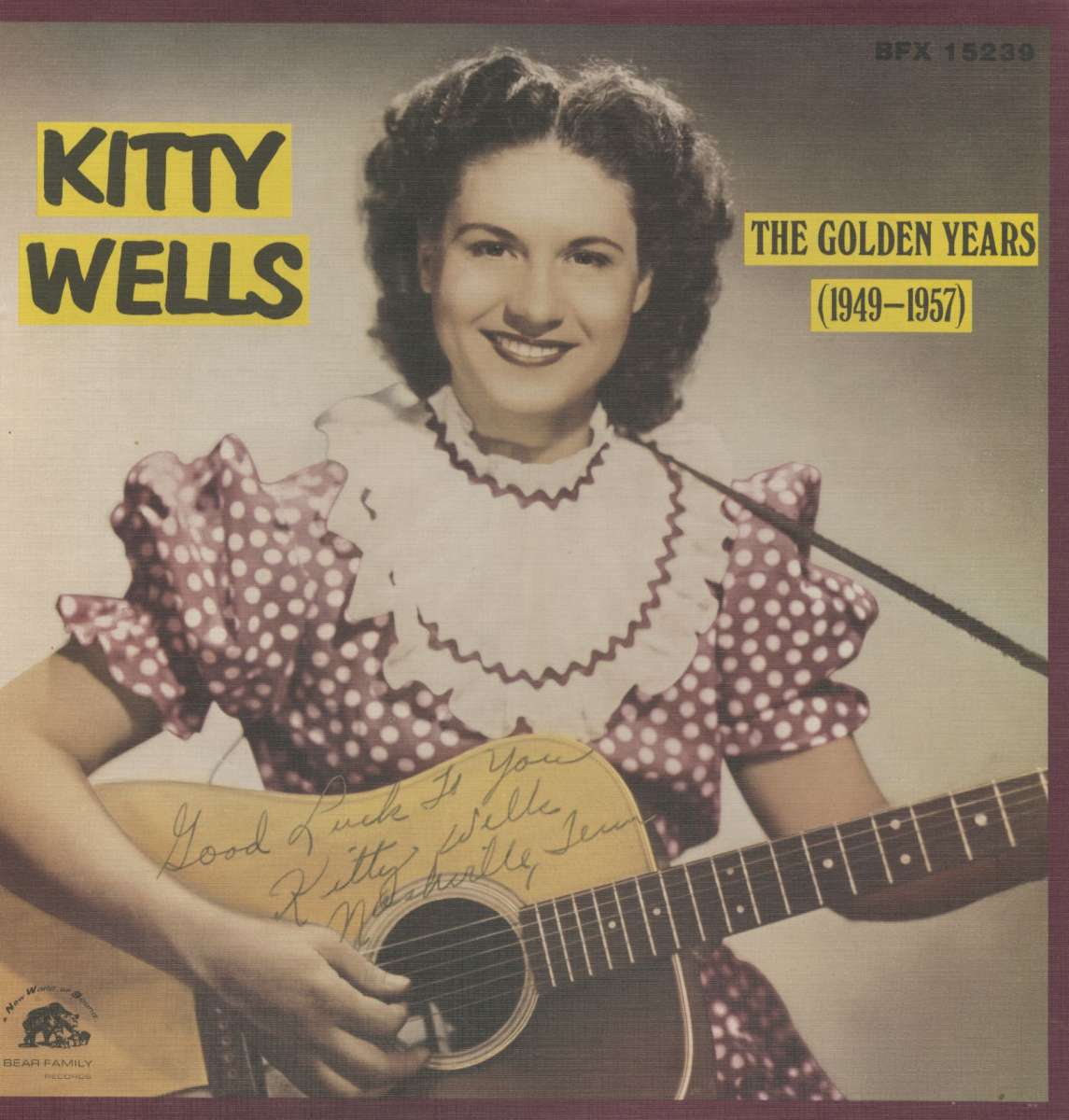 Kitty Wells: The Golden Years 1949-1957 (5-LP Box)
Art-Nr.: BFX15239


Dieser Artikel ist gestrichen und kann nicht mehr bestellt werden!
Bear Family Records Between 1949 and 1957, Nashville singer Kitty Wells produced a body of recordings both that is unparalleled in country music history. These 95 efforts defined, in essence, the role sing a of women in modern country...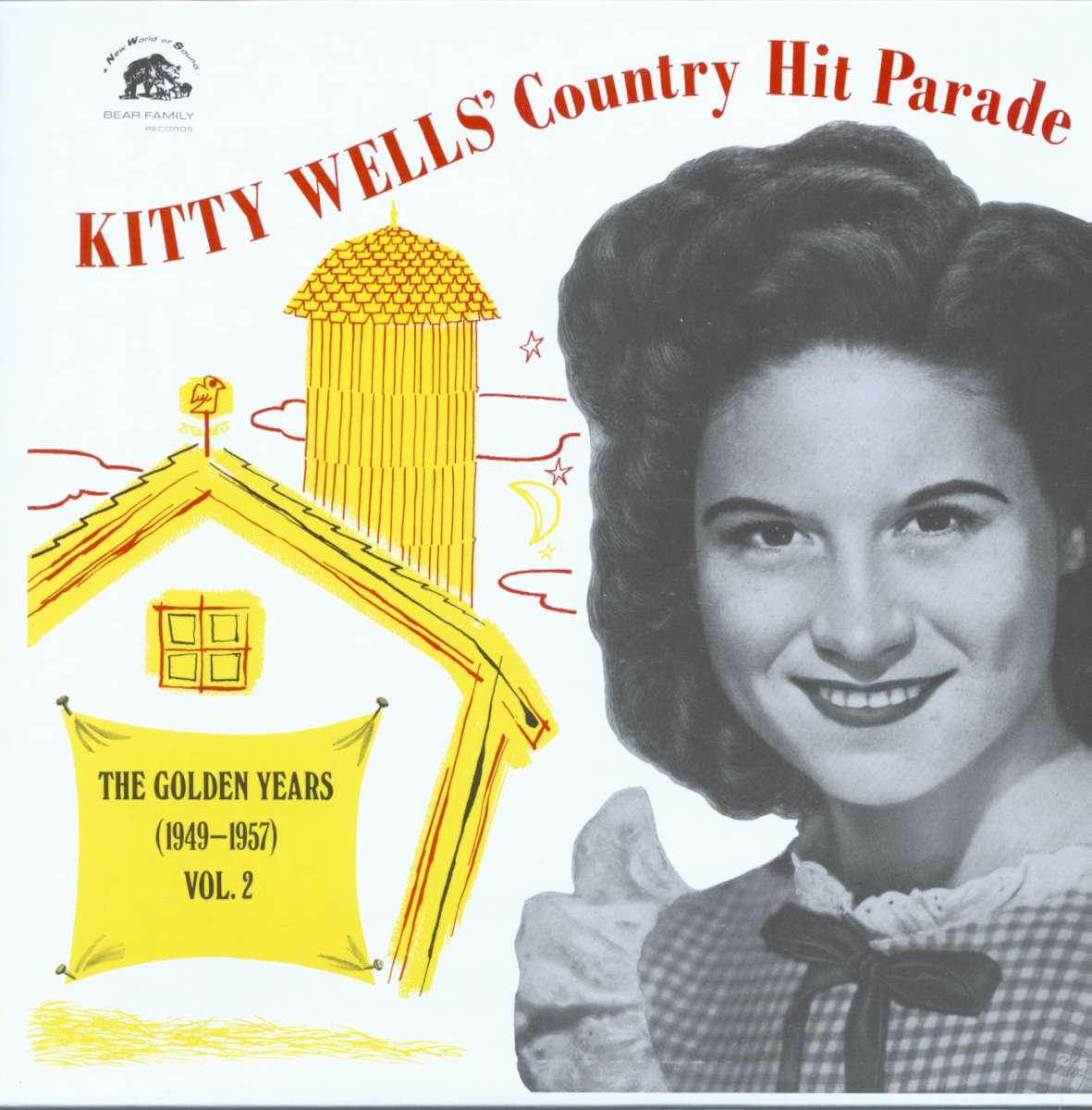 Kitty Wells: Kitty Wells' Country Hit Parade - The Golden...
Art-Nr.: BFX152392


Sofort versandfertig, Lieferzeit** 1-3 Werktage
(Bear Family Records) 19 tracks Archivexemplar aus der 5-LP Box BFX15239 'The Golden Years 1949-1957' 1987 Mint Copy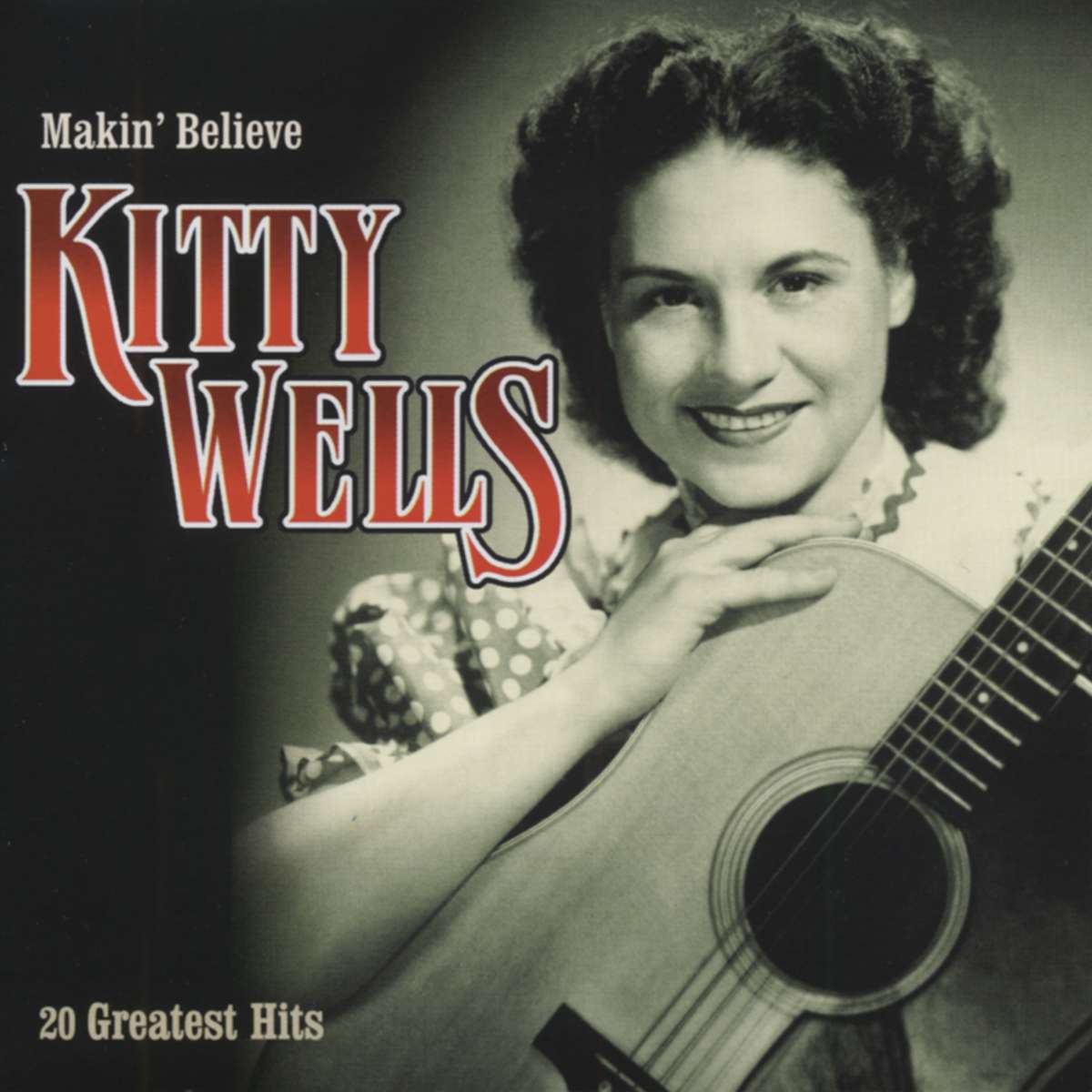 Kitty Wells: Makin' Believe
Art-Nr.: CDCTS55529


Artikel muss bestellt werden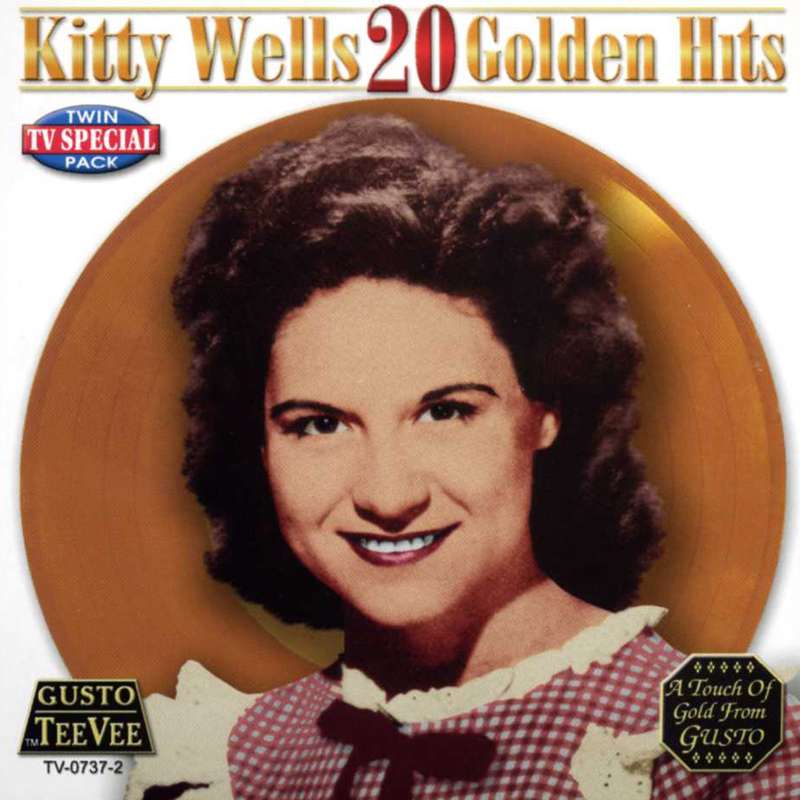 Kitty Wells: 20 Golden Hits
Art-Nr.: CDTVC0737


Artikel muss bestellt werden
CD on TEEVEE RECORDS by Kitty Wells - 20 Golden Hits