Wer war/ist

Dottie West

? - CDs, Vinyl LPs, DVD und mehr
Dottie West & Don Gibson
Rings Of Gold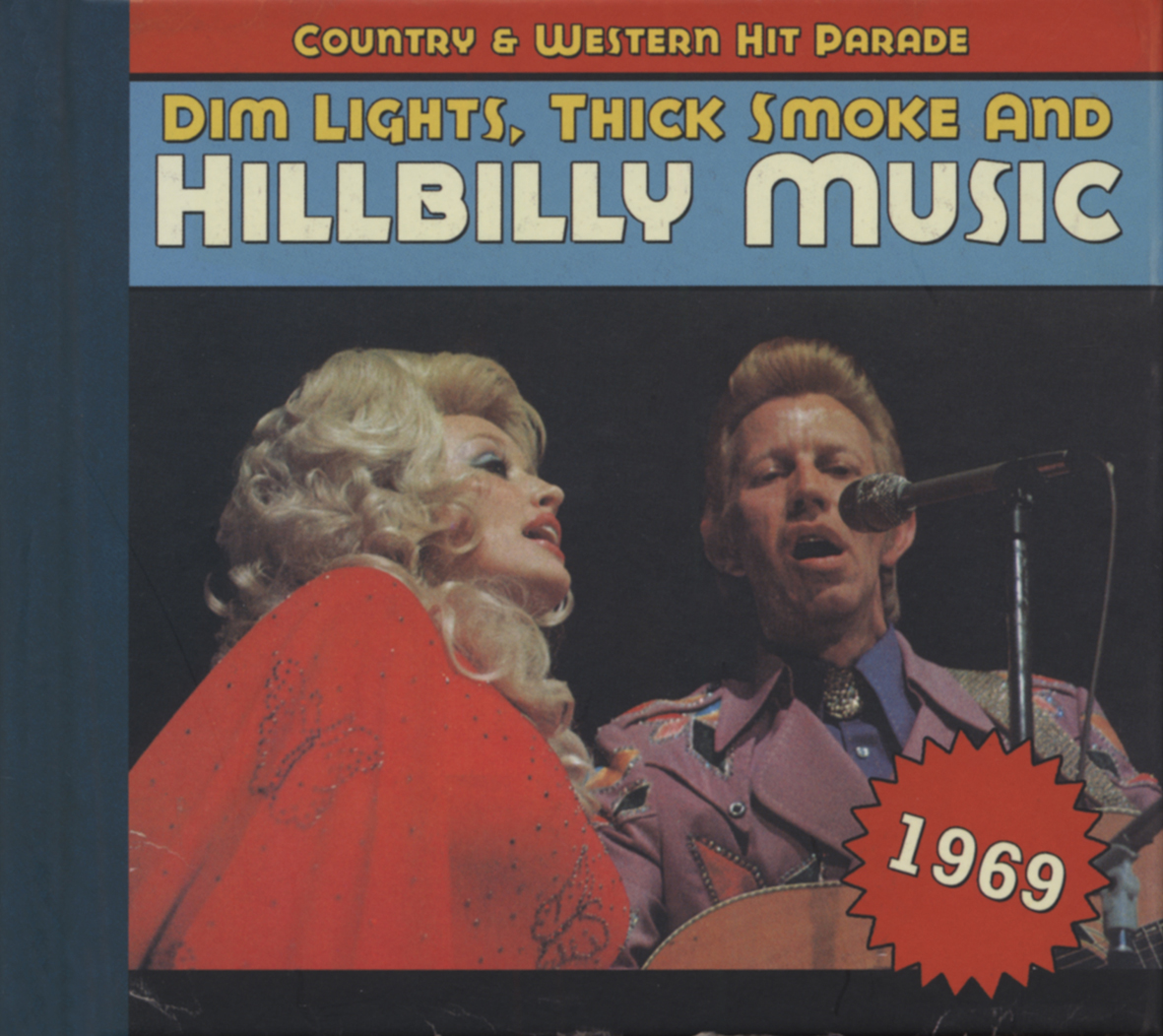 Dottie West & Don Gibson
Rings Of Gold
(Gene Thomas)
recorded November 7, 1968 (18:00-21:30) RCA Victor Studio, 806 17th Avenue South, Nashville, Tennessee; Producers: Danny Davis & Chester B. Atkins
with Don Gibson: duet vocal/guitar; Dottie West: duet vocal/leader; Chester B. 'Chet' Atkins: guitar; Jerry Reed Hubbard: electric guitar; Thomas Grady Martin: electric guitar; Bill West: steel guitar; Roy M. 'Junior' Huskey, Jr: bass; Jerry K. Carrigan: drums; Hargus M. 'Pig' Robbins: piano
RCA 47-9715 - master WWA4-5012
Gene Thomas was a teenage rock 'n' roller from Palestine, Texas, who went to Houston in search of his big break. His record of Sometime became a fairly big hit in 1961, and caught the ear of Roy Orbison, who brought him to Nashville. Orbison and Bobby Goldsboro wrote the follow-up, Baby's Gone, but it died at #84. "Back in Houston," Thomas said later, "I began focusing more on writing, due to the fact I didn't like any of the songs offered by the Nashville publishers. In '67, I wrote a song titled 'Go With Me' and recorded it as a duo [Gene & Debbe]." It was probably fellow Houstonian Mickey Newbury who connected Thomas with Acuff-Rose's new pop label, TRX. Gene & Debbe cracked the Hot 100 three times in 1967 and '68. Rings Of Gold was one of their duets, but the original version was by yet another duet, Waylon Jennings and Anita Carter, who recorded it in November 1967. Someone at Acuff-Rose pitched it to Don Gibson and Dottie West for their first and only duet album.
The once-assertive backbeat on Gibson's records had given way to a brisk, playful rhythm track. Three electric guitarists worked the session, Grady Martin, Jerry Reed, and Chet Atkins. It's hard to know who's playing the trippy lead guitar; in all likelihood, it's Martin. Rings Of Gold reached #2 on the country charts, becoming Dottie West's biggest hit to that point. At the end of 1969, Chet Atkins dropped Gibson, deciding that a jolt might rid him of his addictions and sloppy attitude. Wesley Rose picked him up on his way down for Hickory Records. There were another thirty-plus hits, none of them very substantial except Woman (Sensuous Woman), which topped the country charts in 1972.
- Colin Escott -
Various Country & Western Hit Parade 1969
Copyright © Bear Family Records® Alle Rechte vorbehalten. Nachdruck, auch auszugsweise, oder jede andere Art der Wiedergabe, einschließlich Aufnahme in elektronische Datenbanken und Vervielfältigung auf Datenträgern, in deutscher oder jeder anderen Sprache nur mit schriftlicher Genehmigung der Bear Family Records® GmbH.
Für die Filterung wurden keine Ergebnisse gefunden!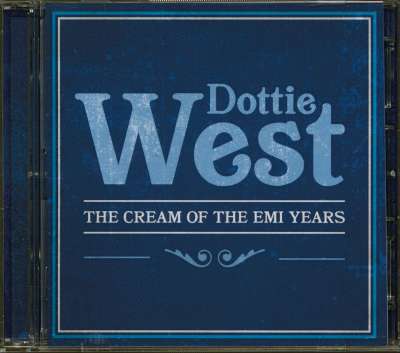 Dottie West: The Cream Of The EMI Years (2-CD)
Art-Nr.: CDHUMP227


Sofort versandfertig, Lieferzeit** 1-3 Werktage
​(Humphead Records) 50 tracks Wenn es jemals ein Beispiel für einen Country-Musik-Künstler gab, der die Chancen auf einen Ruhm überstieg, wäre es Dottie West. Die Ereignisse in ihrem Leben flossen wie die Texte der Songs, die zu...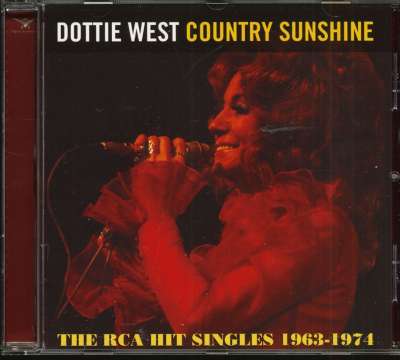 Dottie West: Country Sunshine - The RCA Hit Singles...
Art-Nr.: CDTBIRDAM026


nur noch 2 verfügbar
Sofort versandfertig, Lieferzeit** 1-3 Werktage
(T-Bird Americana) 21 Tracks - Dottie West ist noch nicht in der Country Music Hall Of Fame, aber nur wenige verdienen diese Ehre mehr als sie. Sie gab vielen Künstlern die Art von Karrierehilfe, die Patsy Cline und Jim Reeves ihr in...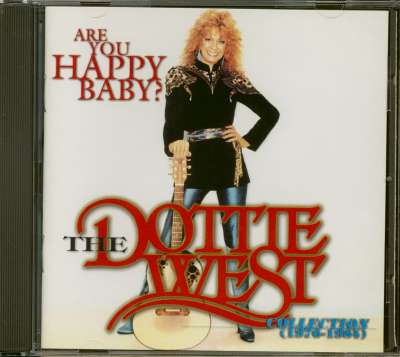 Dottie West: Are You Happy Baby - Collection 1976-84 (CD)
Art-Nr.: CDRAZ2160


die letzten 1 verfügbar
Sofort versandfertig, Lieferzeit** 1-3 Werktage
(Razor And Tie Entertainment) 20 tracks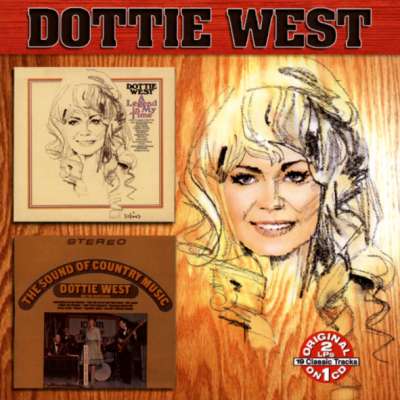 Dottie West: Legend In My Time & Sound Of Country Music
Art-Nr.: CDCOL7304


Artikel muss bestellt werden
(2004/COL) 19 tracks 1960/70s (47:11)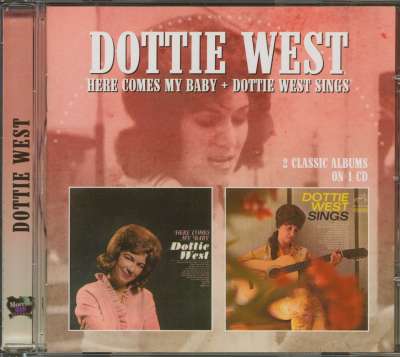 Dottie West: Here Comes My Baby - Dottie West Sings (CD)
Art-Nr.: CDMRLL60


Artikel muss bestellt werden
(2016/Morello Records) 24 Tracks - Two classic RCA Victor albums originally issued in 1965 and 1966!