Wer war/ist

Sonny West

? - CDs, Vinyl LPs, DVD und mehr

SONNY WEST

Joe aka Sonee aka Sonnee aka Sonny West was from Buddy Holly's hometown of Lubbock, Texas (born June 30, 1937), but he grew up homesteading in New Mexico, Texas, and California. "We've all heard stories of poor people being sharecroppers," he told Marc Bristol, "but my dad must have been a rung lower on the ladder." Along the way, Sonny acquired a guitar, learned a few chords, assembled a band, and gigged around west Texas. He drove to Memphis to audition for Sun, but Sam Phillips wouldn't even let him unpack his guitar, saying he had more artists than he could handle.

A few months later, in the summer of 1956, Sonny went to Buddy Holly's producer, Norman Petty, with Rock-Ola Ruby (a sort-of follow-up to Warren Smith's Rock 'n' Roll Ruby), and Petty issued it on Nor-Va-Jak Records. In the spring of '57, Sonny met Bill Tilghman. "I was driving through Levelland," he told Marc Bristol, "and here comes this guy walking out in the middle of the street calling me. He had some papers in his hip pocket and said he'd written some songs. He was tall and skinny, like a bean pole, with a slight limp from a car accident. Before I could answer him, he was humming some tune and doing a shuffle with his feet. He was in the zone I was in, and had a great desire to write." Tilghman and West cooperated first on Oh Boy, a song that ended up in the hands of Buddy Holly, of course.

Later, they worked up another song based on an exclamation, Rave On! Tilghman told John Goldrosen that he based it on the line "Rave on, children, I'm with you" in Carl Perkins' Dixie Fried. Sonny cut it with Trini Lopez's band, the Big Beats, in November 1957 (November 5, per John Ingman). As Sonny explained to John Stafford, "Norman Petty had contacted Jerry Wexler and told him of his idea for me and the Big Beats to record together. Wexler didn't like the idea, but owing to Norman's recent successes, he decided to try it. I didn't like the idea, either, but I felt I had to go with it." The session was done in Clovis, and Atlantic purchased the master on January 10, 1958. Wexler flew to Clovis to collect the tape, and released it in mid-February.

"I guess if my record would've sold, Buddy probably wouldn't have recorded it," Sonny told Derek Glenister,"but he and Norman liked the song and had a session lined up and needed some new material." Holly actually recorded Rave On! before Sonny's version was issued, although his record wasn't released until April 20. Holly's record wasn't even much of a hit in the USA (#37 in 'Billboard'), but Rave On! together with Oh Boy have probably funded Sonny's retirement. Wexler had an option on more Sonny West records, but didn't exercise it, and three years passed before Sonny recorded again.

Copyright © Bear Family Records® Alle Rechte vorbehalten. Nachdruck, auch auszugsweise, oder jede andere Art der Wiedergabe, einschließlich Aufnahme in elektronische Datenbanken und Vervielfältigung auf Datenträgern, in deutscher oder jeder anderen Sprache nur mit schriftlicher Genehmigung der Bear Family Records® GmbH.
Für die Filterung wurden keine Ergebnisse gefunden!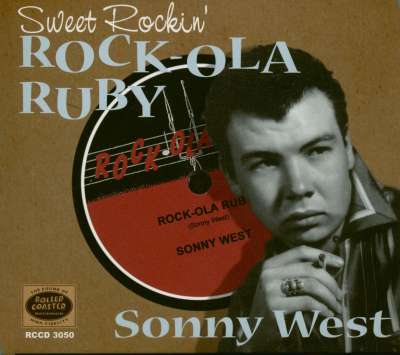 Sonny West: Sweet Rockin' Rock Ola Ruby (CD)
Art-Nr.: CDROLL3050


Artikel muss bestellt werden
(2002/ROLLERCOASTER) 24 tracks 1956-2002. Gatefold ecopac with 16 page booklet. Two long-time rockabilly hop favourites kick off this, Sonny West's first album. Straight from the original Norman Petty Studios masters, Sonny's 1956 Clovis...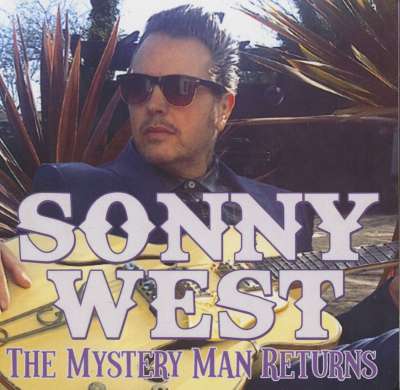 Sonny West: The Mystery Man Returns (CD)
Art-Nr.: CDWILD69625


nur noch 1 verfügbar
Sofort versandfertig, Lieferzeit** 1-3 Werktage
(Wild) 14 Tracks - Seit Jahren das neueste Album von Sonny West. A Mischung aus Surf, Rock'n' Roll und Rockabilly. Wildes Zeug!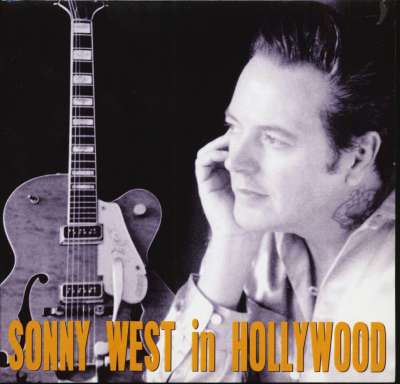 Sonny West: Sonny West In Hollywood (CD)
Art-Nr.: CDWILD71060


nur noch 1 verfügbar
Sofort versandfertig, Lieferzeit** 1-3 Werktage
(Wild Records) 12 Tracks - Digisleeve - 2017er Album von Sonny West. Gute Mischung aus Surf, Rock'n'Roll und Rockabilly. Wildes Zeug!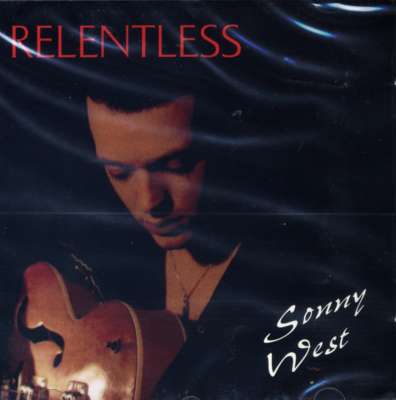 Sonny West: Relentless
Art-Nr.: CDNER067


Artikel muss bestellt werden
(1991/NERVOUS) 18 tracks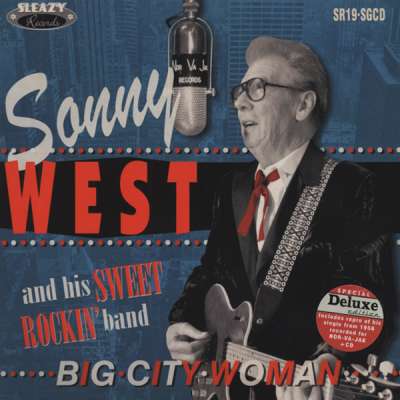 Sonny West: Big City Woman (CD & 7inch 45RPM)
Art-Nr.: CDSR019


Artikel muss bestellt werden
(2010/SLEAZY) 14+2 tracks (36:11) 7'Gatefold/Klappcover. New studio album, recorded in Madrid with a cast of young rockabillies plus a reproduction of his genius Nor-Va-Jak single from 1956. Great Set!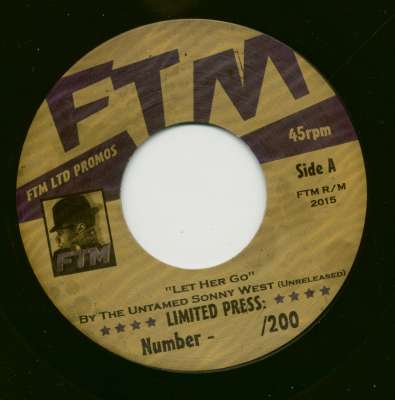 Sonny West: Fidgeting Midget - Let Her Go (7inch, 45rpm)
Art-Nr.: 45FTM201501


Artikel muss bestellt werden
(2016/FTM) 'Fidgeting Midget' ist ein Instro Rocker und 'Let Her Go' erinnert etwas an Alfred E. Neuman's 'It's A Gas'! Streng limitiert auf 200 Exemplare! Sonny West ist nicht mit dem 'Rave On' Sonny West der 50er Jahre zu verwechseln....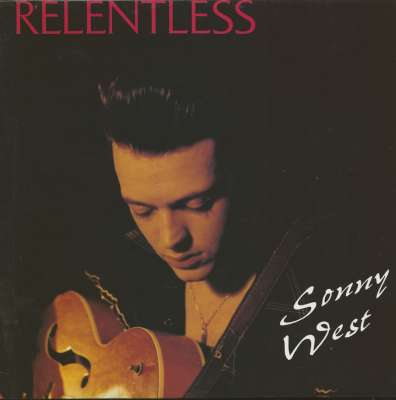 Sonny West: Relentless (LP)
Art-Nr.: LPSON292


Artikel muss bestellt werden
(1992/Crown) 13 tracks - Rare and hard-to-find LP