Wer war/ist

Bob Wills

? - CDs, Vinyl LPs, DVD und mehr

Geb. 6. 3. 1905 im Limestone County - Texas
Gest. 13.5. 1975 in Fort Worth - Texas
Record Labels: Okeh, Brunswick, Columbia, Silver Bell, Decca, Harmony, Liberty, Kapp, MGM, MVA, Starday, United Artists, Capitol, Epic, RCA, Tishomingo, Bear Family
Erster No. 1 Hit: Silver Dew On The Blue (1945)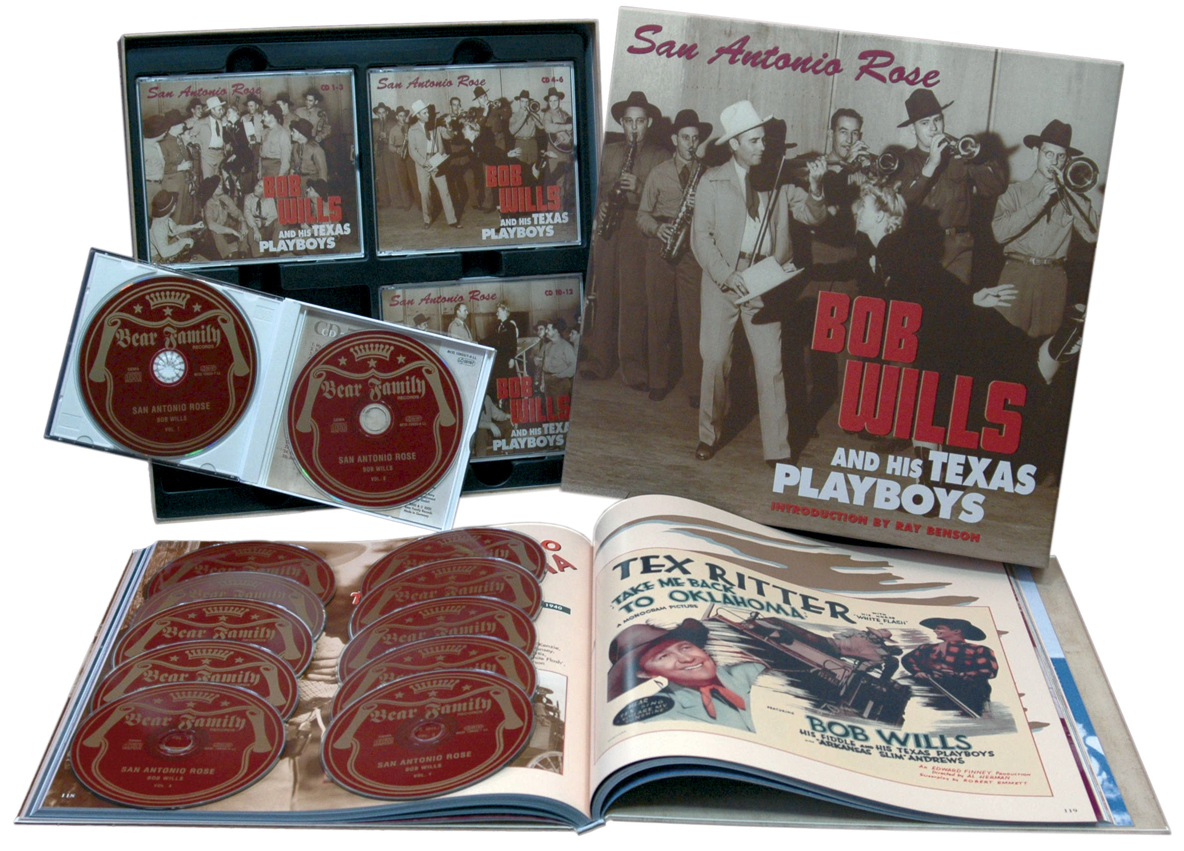 James Robert Wills, der King Of Western Swing, leitete vier Jahrzehnte lang eine der besten und einflussreichsten Western Swing Bands, die Texas Playboys. Mit einem Duo, der Wills Fiddle Band, hatte der Sänger und Fiddler Bob Wills zusammen mit dem Gitarristen Herman Arnspiger 1929 begonnen, 1931 war noch der Sänger Milton Brown dazugekommen und wenig später hatten sich aus der "Wills Fiddle Band die "Light Crust Doughboys entwickelt, eine Western Swing Formation, die später zur Legende hochstilisiert wurde.

1933, als Milton Brown und Bob Wills die Light Crust Doughboys verlassen hatten, gründete Bob seine eigene Band, die "Texas Playboys, eine Gruppe, mit der er Maßstäbe für den gesamten Western Swing Stil setzte. Er wurde im Verlauf weniger Jahre der Benny Goodman des Western Swing.

1968 wurde Bob Wills in die Country Music Hall Of Fame aufgenommen, doch den wohl schönsten Tribut zollte ihm Waylon Jennings, als er sang: "No matter who`s in Austin, Bob Wills is still the King."
Für die Filterung wurden keine Ergebnisse gefunden!