Wer war/ist

Creole Music Of The French West Indies

? - CDs, Vinyl LPs, DVD und mehr
Creole Music Of The French West Indies
A Discography 1900-1959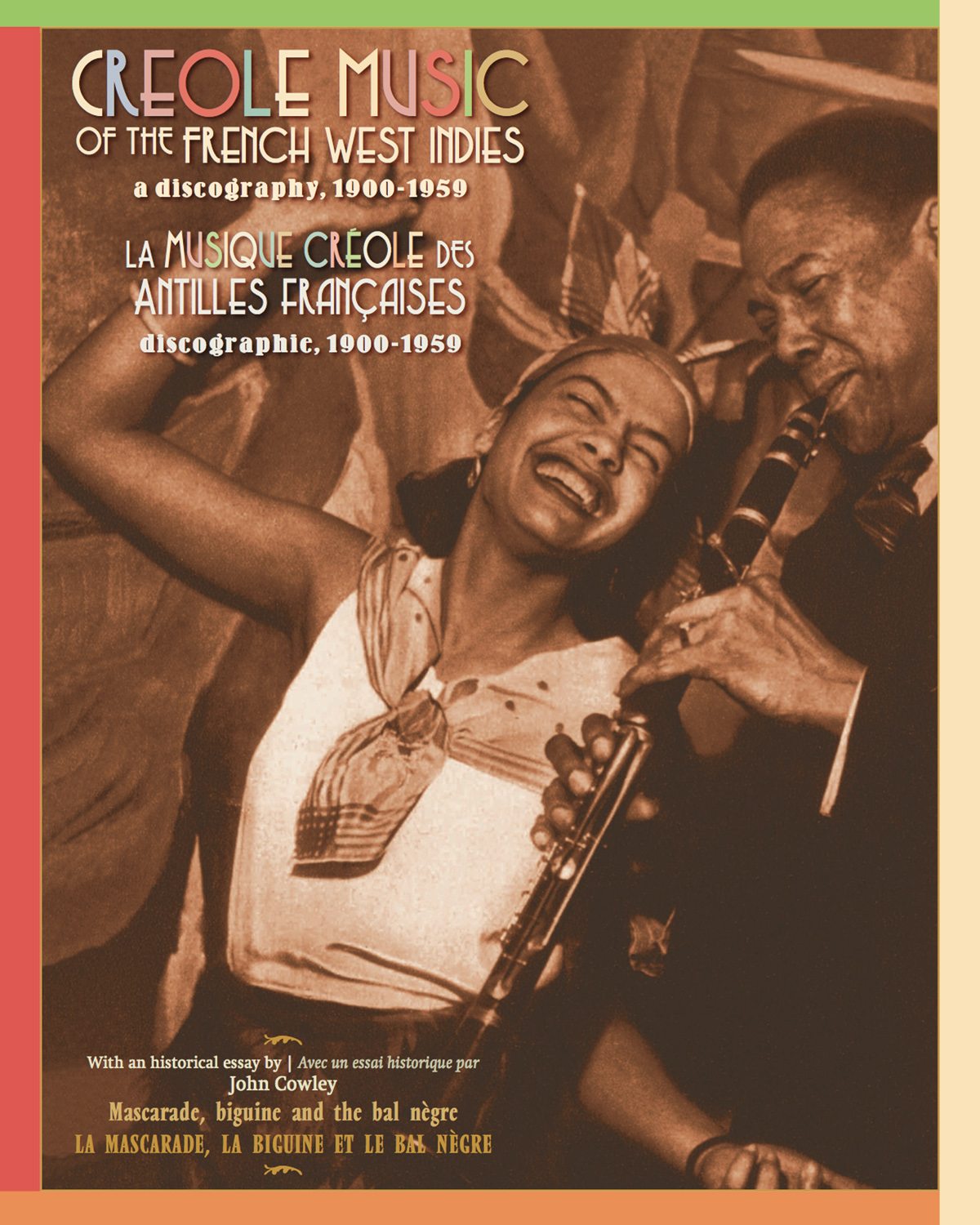 Kreolische Musik der französischen Antillen
Eine Diskographie 1900-1959
Die Geschichte der schwarzen Musiktraditionen in der Karibik ist reich an Abwechslung und folgt einem langen und differenzierten Weg, der mit der Entwicklung ähnlicher einheimischer Genres in Nord- und Südamerika einhergeht. Ende des 19. Jahrhunderts wurde die Biguine, die ihren Ursprung in der Sklaverei hatte, zum Inbegriff der schwarzen französischen antillenkreolischen Musik. Es war sehr beliebt in Saint-Pierre, Martinique, vor der Dezimierung der Stadt durch den Vulkanausbruch des Mont Pelée im Jahr 1902.
Diese kosmopolitischste und lebendigste Siedlung war das Herz der französischen kreolischen Kultur in der Region und umfasste einen Karneval, der den Faschingsfesten von Port-of-Spain, Trinidad (im Süden) und New Orleans (im Norden) gleichkam. Die Musik von Saint-Pierre lebte trotz der Katastrophe weiter und wurde ab 1929 Bestandteil der Pariser Nachtclubs und Aufnahmestudios vor dem Zweiten Weltkrieg. Die Biguine war nicht exklusiv für Martinique und wurde auch in den französischen Gebieten Guyane und Guadeloupe aufgeführt. Illustriert mit Plattenlabels, Katalogen, Fotografien, Anzeigen, Karten und anderen relevanten Bildern, listet diese bahnbrechende Diskographie Aufnahmen von Linguisten, Anthropologen und Folkloristen (ab 1900) neben kommerziellen Bemühungen von Biguine Orchestern, von den ersten Seiten, die Stellio 1929 bis 1959 - dem Beginn der wechselnden 1960er Jahre - geschnitten hat.
Während der Aufnahmezyklus etwas später beginnt, ermöglicht die Diskographie einen empirischen Vergleich mit parallelen schwarzen kreolischen Jazzaufnahmen aus New Orleans, Louisiana, USA, und Aufnahmen, die die Streichorchester- und Calypso-Traditionen Trinidads repräsentieren. Auf Französisch und Englisch gedruckt, ist der kontextuelle Essay von John Cowley -'Mascarade, biguine and the bal nègre' - bemerkenswert, der die Wurzeln der Musik seit ihrer Gründung in Frankreich nachzeichnet, über den Karneval von Saint-Pierre, die Eröffnung des Pariser Bal nègre in der Rue Blomet 1924 und die wachsende Popularität des Genres durch die Exposition Coloniale de Paris 1931.
Creole Music Of The French West Indies A Discography 1900-1959
Read more at: https://www.bear-family.de/alain-boulanger-john-cowley-und-marc-monneraye-creole-music-of-the-french-west-indies-a-discography-1900-1959.html
Copyright © Bear Family Records
Weitere Informationen zu Creole Music Of The French West Indies auf de.Wikipedia.org
Für die Filterung wurden keine Ergebnisse gefunden!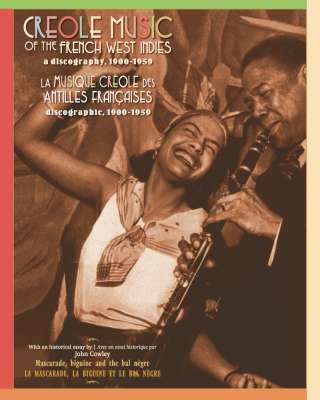 Alain Boulanger, John Cowley & Marc Monneraye: Creole Music Of The French West Indies A...
Art-Nr.: BFB10028


Sofort versandfertig, Lieferzeit** 1-3 Werktage
Kreolische Musik von den französischen Westindischen Inseln, eine Diskografie, 1900-1959 Zusammengestellt von Alain Boulanger, John Cowley und Marc Monneraye Mit der historischen Abhandlung 'Mascarade, biguine and the bal nègre' von John...