Wer war/ist

The Barnstompers

? - CDs, Vinyl LPs, DVD und mehr
The Barnstompers
History
The Barnstompers have a long history on the Dutch rockabilly scene, they formed at the end of 1991, but even before that, members were active in other popular bands, like the Chessnuts and Co & The Cattle Show. The authentic music of the Barnstompers is based on the late 40s and early 50s traditional American country-boogie, western-swing and rockabilly. An excellent combination of musicianship and vocals makes them quite an exciting band. The band enjoys popularity both at home in the Netherlands and abroad. Shows in Belgium, Germany, England, France, Italy, Norway, Spain, Wales, Sweden, Switzerland and two successful Californian tours are witness to the fact that they are a much requested band in many parts of the world.
On Tour
Alongside the regular Barnstompers shows they did multiple successful tours with rockabilly legends of the 50s, including Sid King & Brother Billy and Sonny Fisher. The band also enjoys a special relationship with the American band Big Sandy & The Flyrite Boys, together with whom they have made several tours throughout Europe and the US.
Releases
The band's first release was an EP on their own independant label Barn Records in 1993 (BARN 001), followed by two singles, one on the Belgian Mac Records label in 1994 (MAC 136) , and another one on the Barn label in 1996 (BARN 002). A second Barn EP (BARN 003) and two tracks on a Christmas Bop compilation were issued in 1997. Then finally, in 1999, the band released their first full length CD, again on their own Barn Records label, titled "Swingin' Western Style" (BARN CD 101). A year later, this album was also released on vinyl by Part Records in Germany.
Swingbilly
In 2002 The Barnstompers have released their second album. Besides a number of well-picked cover songs, there are also 4 self-penned tracks on this album, which is packed with a total of 17 barn-rockers & crooners. Covered artists include Hank Penny, J.D. Miller, Little Jimmy Dickens, Lefty Frizzell, Johnny Cash and Jimmy Swan. The 4 originals "Clueless", "Two Beers", "No More Boogie" and "Make Me Mad" are very well written and recorded, and from these, the stomping rockabilly track "Clueless" is definitly my favorite. Swingbilly at its best!
The Barnstompers are:
Kees Stigter - Lead Guitar, Vocals Rutger Berends - Drums Erwin Mijdam - Rhythm Guitar Larry Tulip - Upright Bass, Vocals
Copyright © Bear Family Records® Alle Rechte vorbehalten. Nachdruck, auch auszugsweise, oder jede andere Art der Wiedergabe, einschließlich Aufnahme in elektronische Datenbanken und Vervielfältigung auf Datenträgern, in deutscher oder jeder anderen Sprache nur mit schriftlicher Genehmigung der Bear Family Records® GmbH.
Weitere Informationen zu The Barnstompers auf de.Wikipedia.org
Für die Filterung wurden keine Ergebnisse gefunden!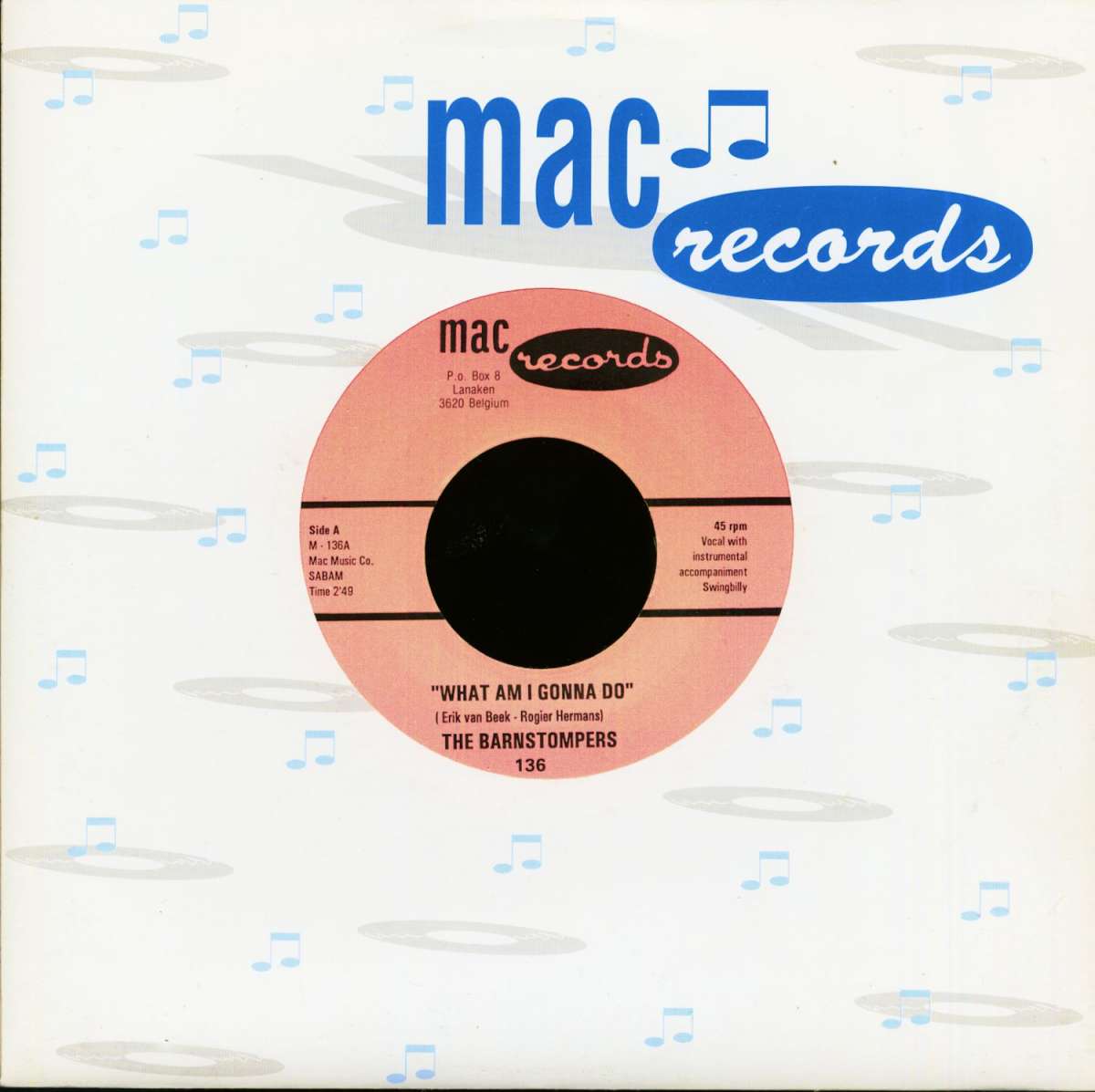 The Barnstompers: What Am I Gonna Do - Waitin' At The Station...
Art-Nr.: 45MAC136


Sofort versandfertig, Lieferzeit** 1-3 Werktage
(1996/Mac Records) 2-Track Single - 45rpm, big center hole good for use in jukeboxes! Comes in company sleeve!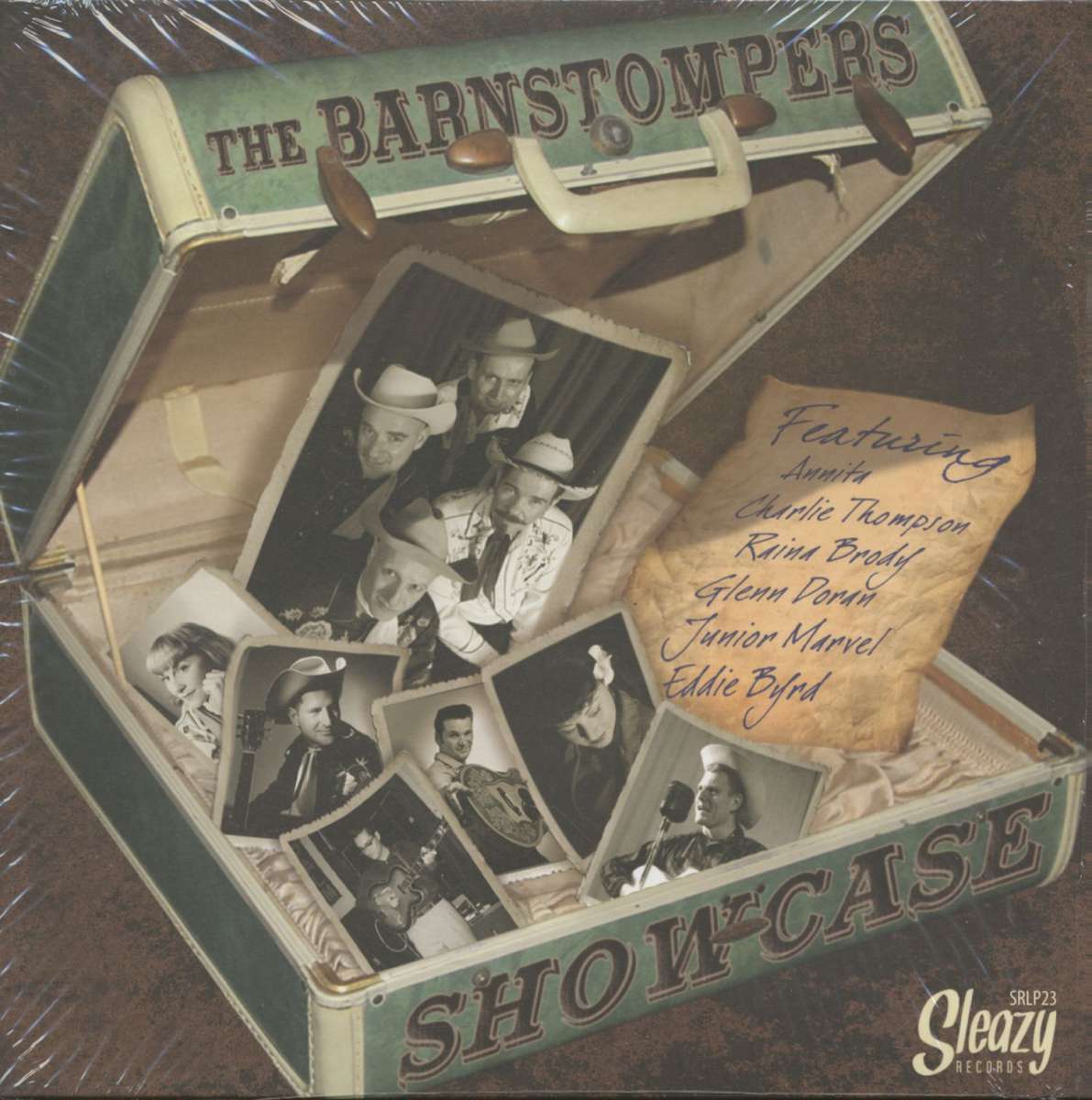 The Barnstompers: The Barnstompers Showcase (LP)
Art-Nr.: LPSR23


nur noch 1 verfügbar
Sofort versandfertig, Lieferzeit** 1-3 Werktage
(Sleazy) 16 Tracks - Dieses Album enthält eine große Auswahl an Songs, die von führenden Sängern der zeitgenössischen Country und Rockabilly Szene der fünfziger Jahre eingespielt wurden. Unterstützt von den Barnstompers!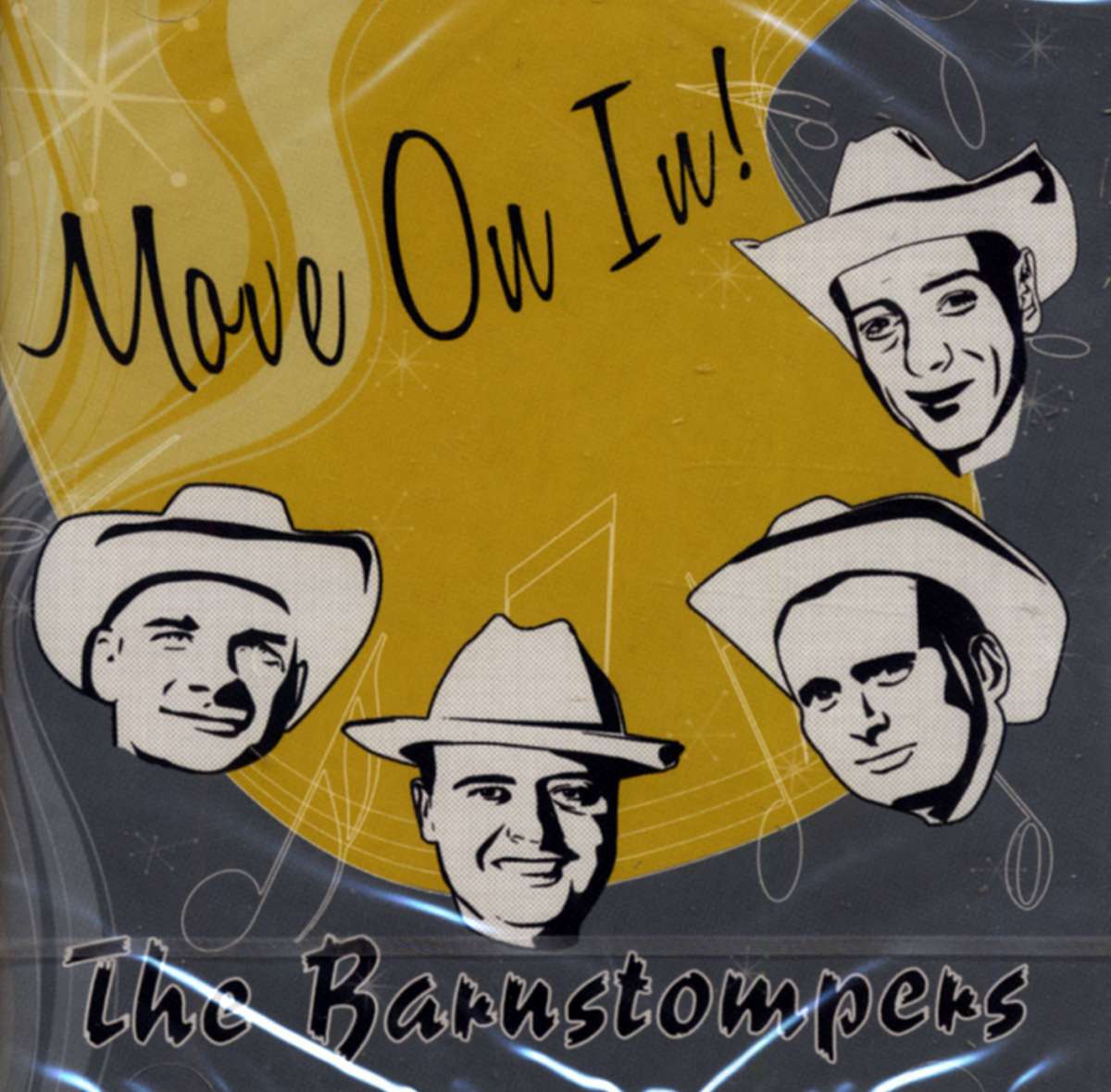 The Barnstompers: Move On In
Art-Nr.: CDBARN103


Artikel muss bestellt werden
(BarnRecords) 18 Titel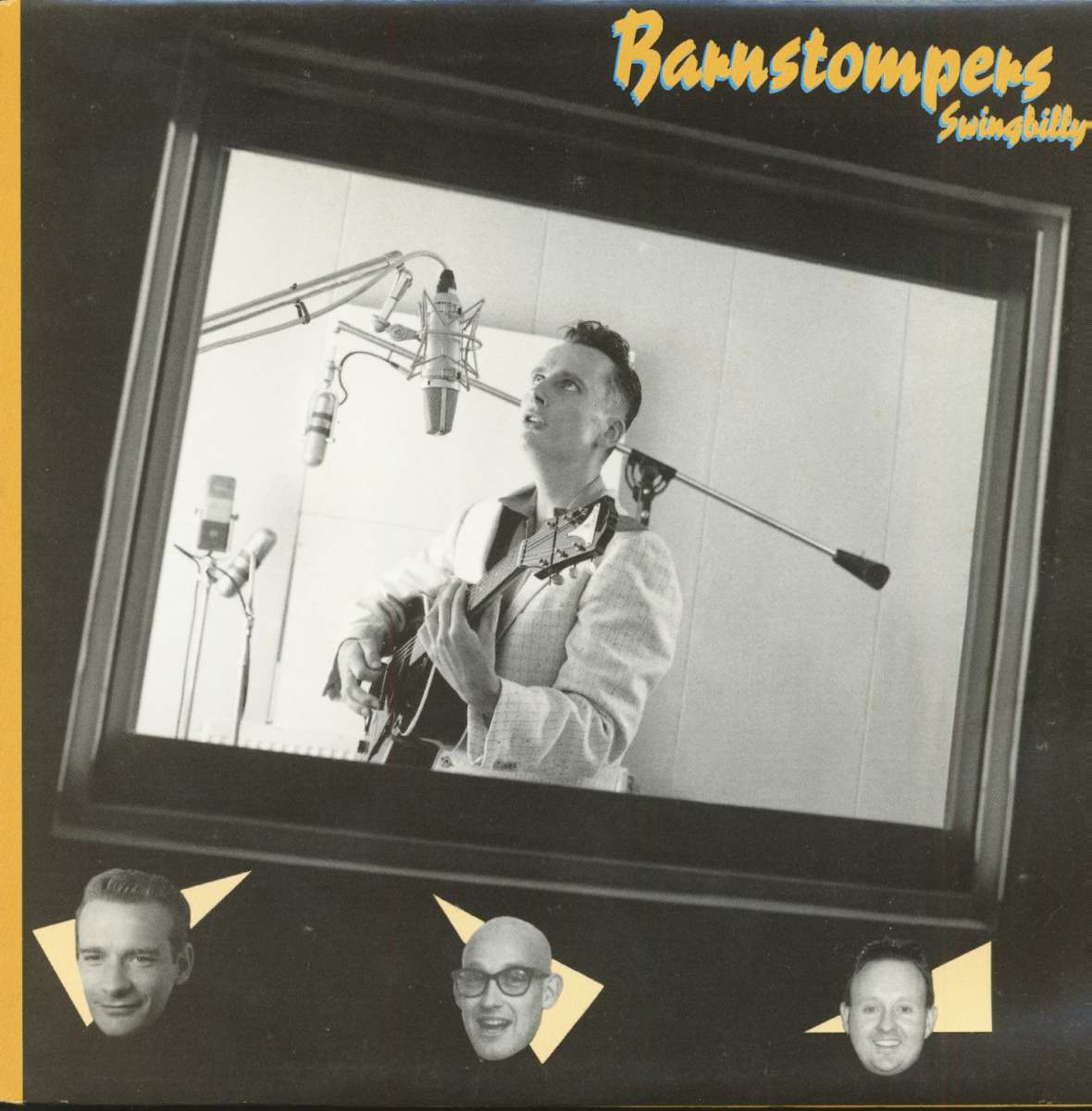 The Barnstompers: Swingbilly (7inch, EP, 45rpm, PS)
Art-Nr.: 45BARN001


Dieser Artikel ist gestrichen und kann nicht mehr bestellt werden!
(1993/Barn Records) 4-Track EP at 45rpm - With picture sleeve and wide center hole! The Barnstompers' rare debut platter! Dutch Rockabilly legends!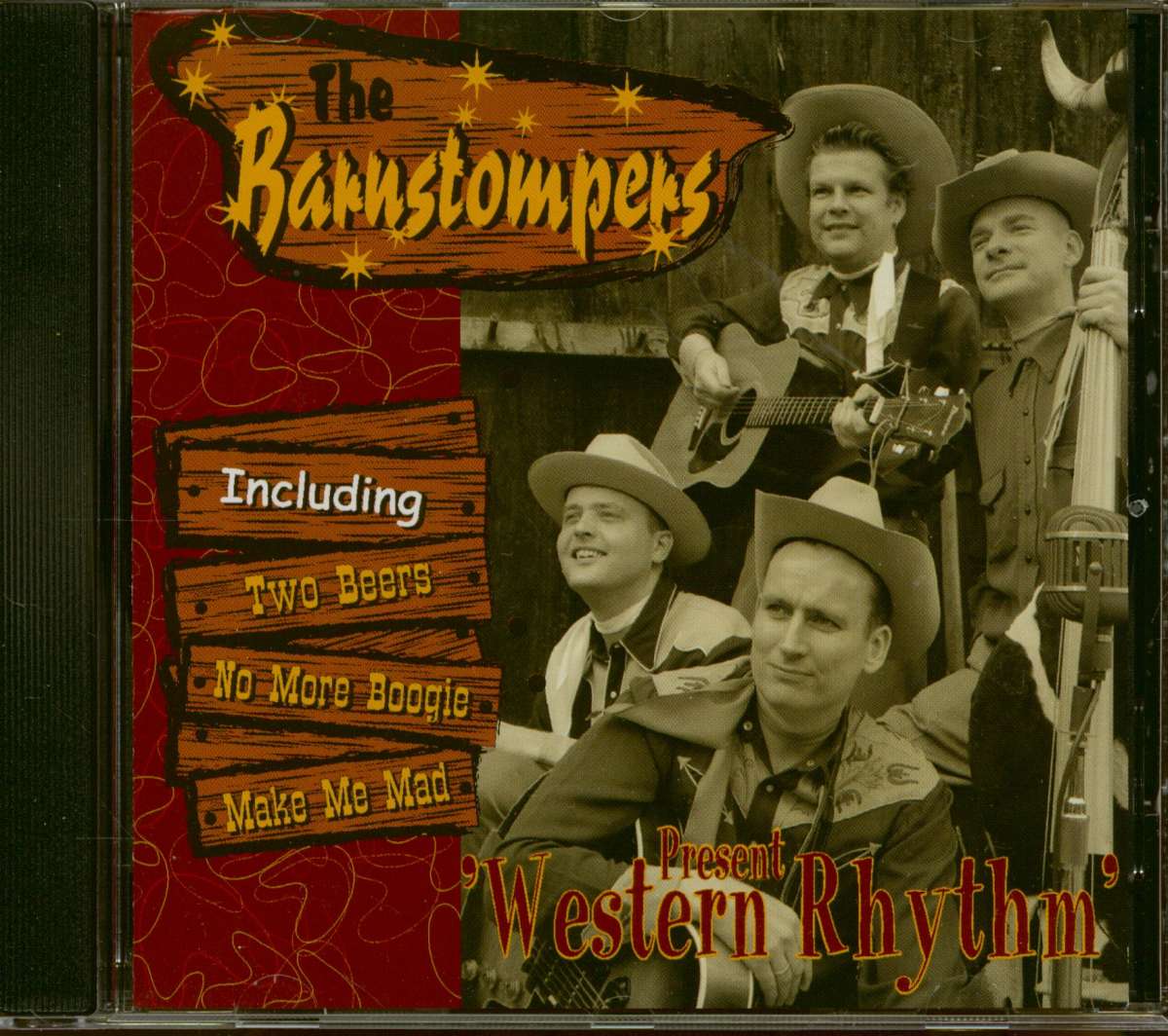 The Barnstompers: Present Western Rhythm' (CD)
Art-Nr.: CDBARN102


Dieser Artikel ist gestrichen und kann nicht mehr bestellt werden!
(Barn Records) 17 tracks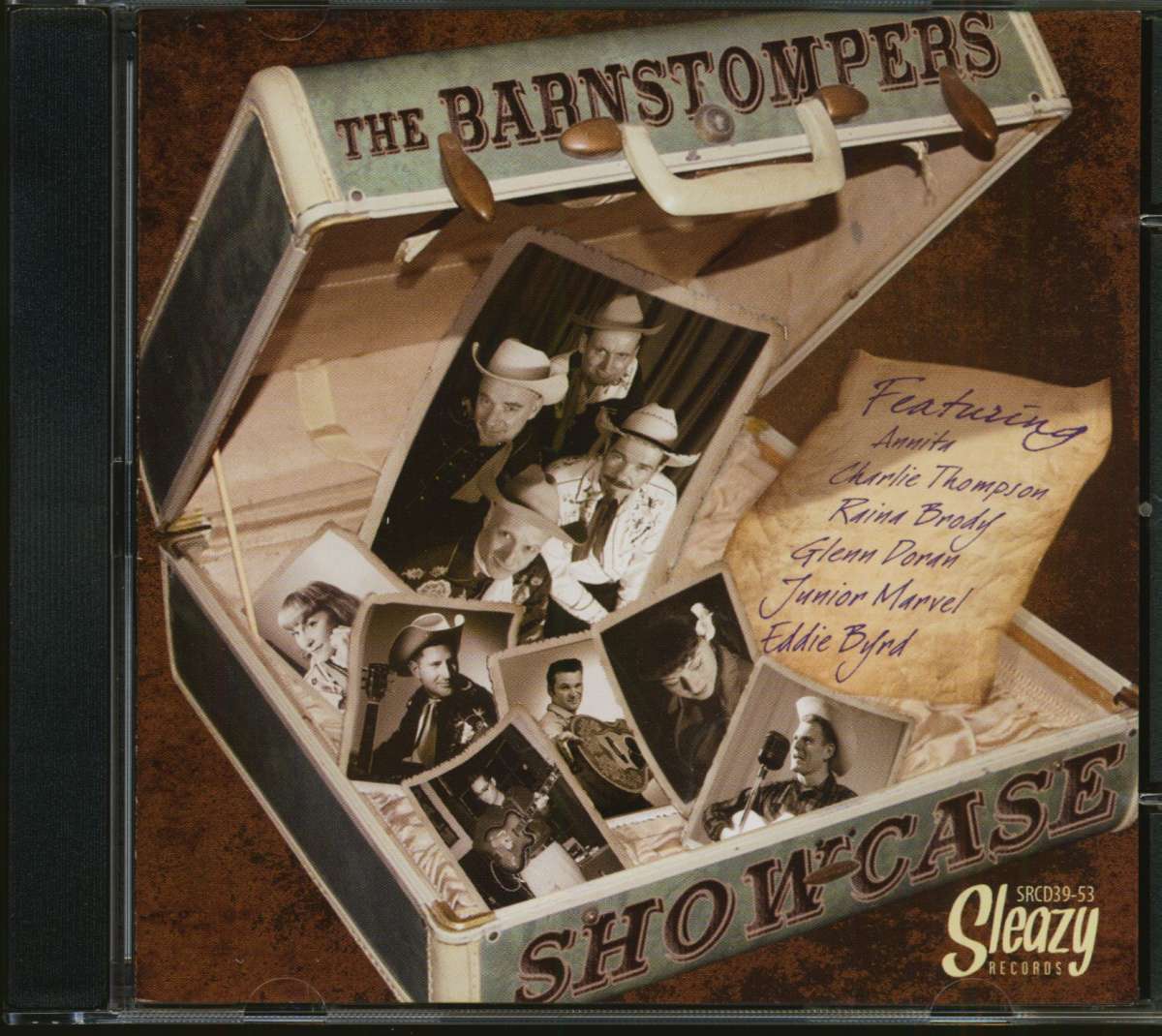 The Barnstompers: Showcase (CD)
Art-Nr.: CDSR3953


nur noch 1 verfügbar
Sofort versandfertig, Lieferzeit** 1-3 Werktage
(Sleazy Records) 20 Tracks - Dieses Album enthält eine große Vielfalt an Songs, die von einer Auswahl führender Sänger der heutigen "Fifties"-Country und Rockabilly-Szene eingespielt wurden, unterstützt von den Barnstompers! Tolle...