Wer war/ist

The Belmonts

? - CDs, Vinyl LPs, DVD und mehr
The Belmonts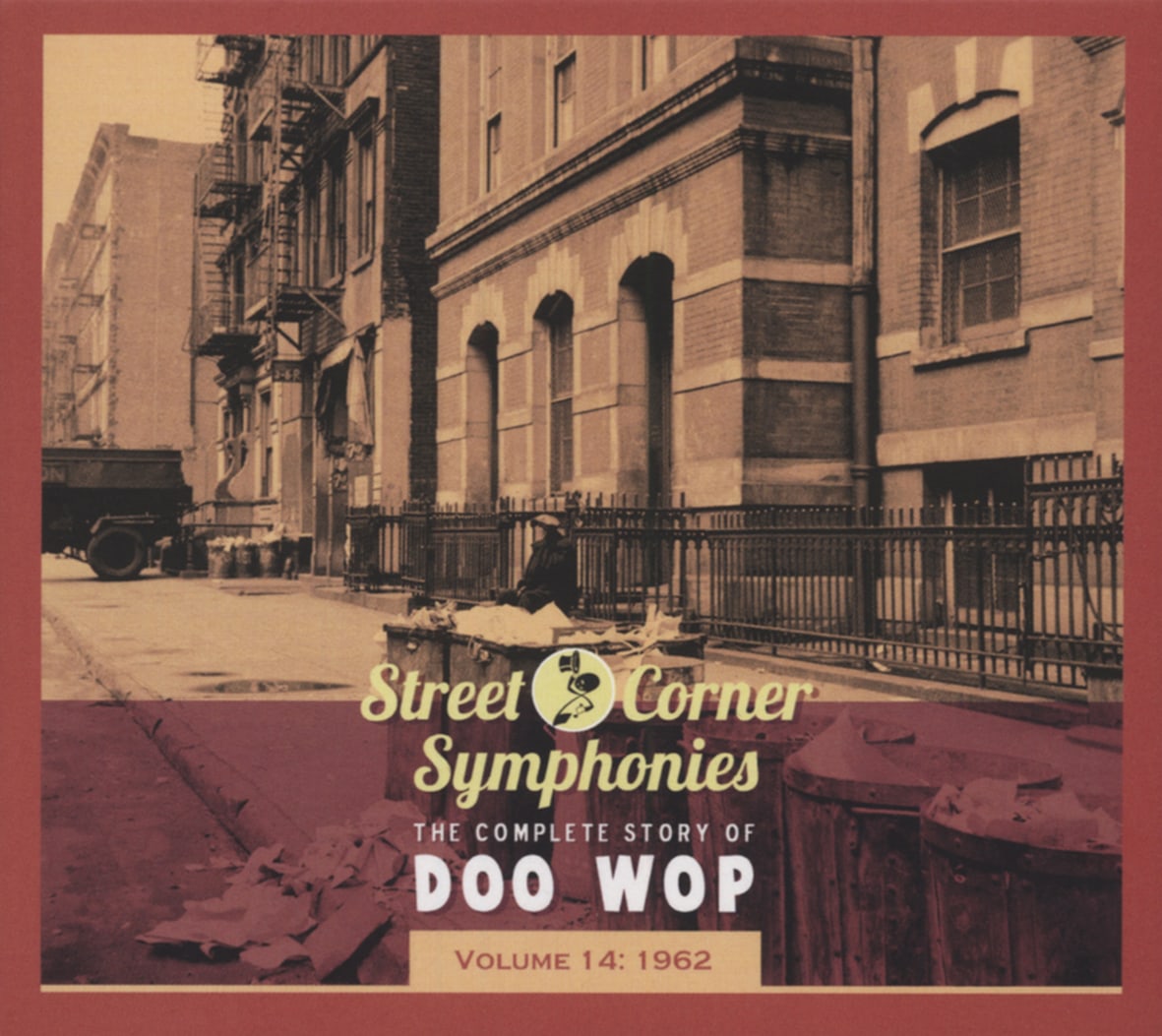 The Belmonts with Pete Bennett Orchestra
Come On Little Angel
Dion DiMucci and The Belmonts went their separate ways in late summer of 1960, due to a difference regarding musical direction. Dion liked to rock, while The Belmonts preferred a poppier approach. The Bronx group recorded in both styles during the late '50s at Laurie Records, scoring hits with everything from I Wonder Why and A Teenager In Love to Where Or When and When You Wish Upon A Star. Yet Come On Little Angel sounds a lot like solo Dion: brawny rock and roll. Only difference was, Carlo Mastrangelo now fronted The Belmonts.
First tenor Angelo D'Aleo was just back from the Navy in November of 1960 when he, Carlo, and second tenor Freddie Milano cut their first post-Dion 45 for Laurie, a revival of Robert & Johnny's We Belong Together. Then musician/arranger Pete Bennett convinced The Belmonts to form their own label with him, initially called Surprise. Their inaugural remake of Norman Fox and The Rob Roys' '57 single Tell Me Why did a lot better than the original, peaking at #18 during the spring of '61 despite their label being forced to change its name to Sabrina because there was already a Surprise logo. The trio next transformed Duke Ellington's Don't Get Around Much Anymore into a rock and roll tune, scoring a #57 hit that fall.
Prior to the release of their third consecutive hit, the infectious I Need Some One, which made it to #75 (Carlo co-wrote it), there was a last label name change to Sabina Records. Come On Little Angel came next. A swaggering slice of street corner harmony written by homeboy Ernie Maresca (who had his own '62 smash for Laurie with Shout! Shout! [Knock Yourself Out]) and Tom Bogdany with Bennett leading the backing combo, it was released in July of '62 and climbed to #28 pop late that summer with How About Me, penned by Carlo, on the flip.
Carlo followed Dion's lead and went solo, returning to Laurie and making several 45s under his first name only. The Belmonts replaced him with Frank Lyndon. At Sabina, Bennett was history as the label secured national distribution from Canadian-American Records. Gerry Granahan, former leader of Dicky Doo and The Don'ts, would now be involved in production. The Belmonts managed two more Sabina chart entries with Diddle-Dee-Dum (What Happens When Your Love Has Gone) in late '62 and Ann-Marie in early '63. Granahan brought The Belmonts over to United Artists in 1964, but their run was over.
A reunion with Dion elicited a '66 album for ABC-Paramount, but lightning didn't strike twice. "You just can't go back, you know?" muses Dion. "It just wasn't there." There were more reunions, with and without Dion. Fred and Angelo performed in one Belmonts lineup until 2011. Milano died on New Year's Day of 2012.
Various - Street Corner Symphonies Vol.14, 1962 The Complete Story Of Doo Wop

Read more at: https://www.bear-family.de/various-street-corner-symphonies-vol.14-1962-the-complete-story-of-doo-wop.html
Copyright © Bear Family Records
Copyright © Bear Family Records® Alle Rechte vorbehalten. Nachdruck, auch auszugsweise, oder jede andere Art der Wiedergabe, einschließlich Aufnahme in elektronische Datenbanken und Vervielfältigung auf Datenträgern, in deutscher oder jeder anderen Sprache nur mit schriftlicher Genehmigung der Bear Family Records® GmbH.
Für die Filterung wurden keine Ergebnisse gefunden!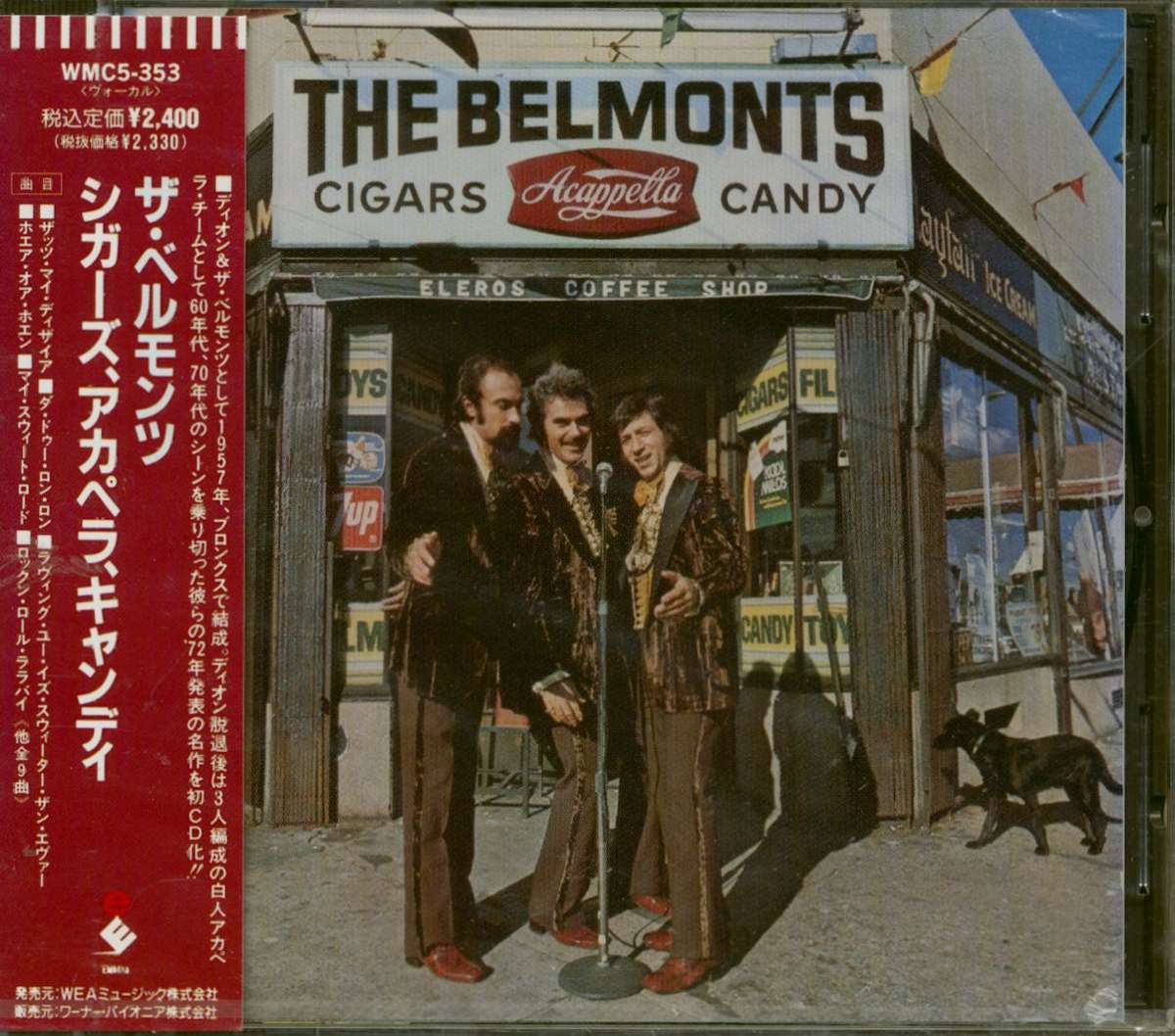 The Belmonts: Cigars, Acapella, Candy (CD Japan)
Art-Nr.: CDWMC5353


Sofort versandfertig, Lieferzeit** 1-3 Werktage
(Elektra Japan) 9 Songs Buddah 1972 Stereo (35:34) ,- Wunderbare Straße Corner Revival, aufgenommen in den Mayfair Sound Studios, New York City. Hoch Hochwertige japanische Pressung mit 16-seitigem Notenheft von Greil Marcus...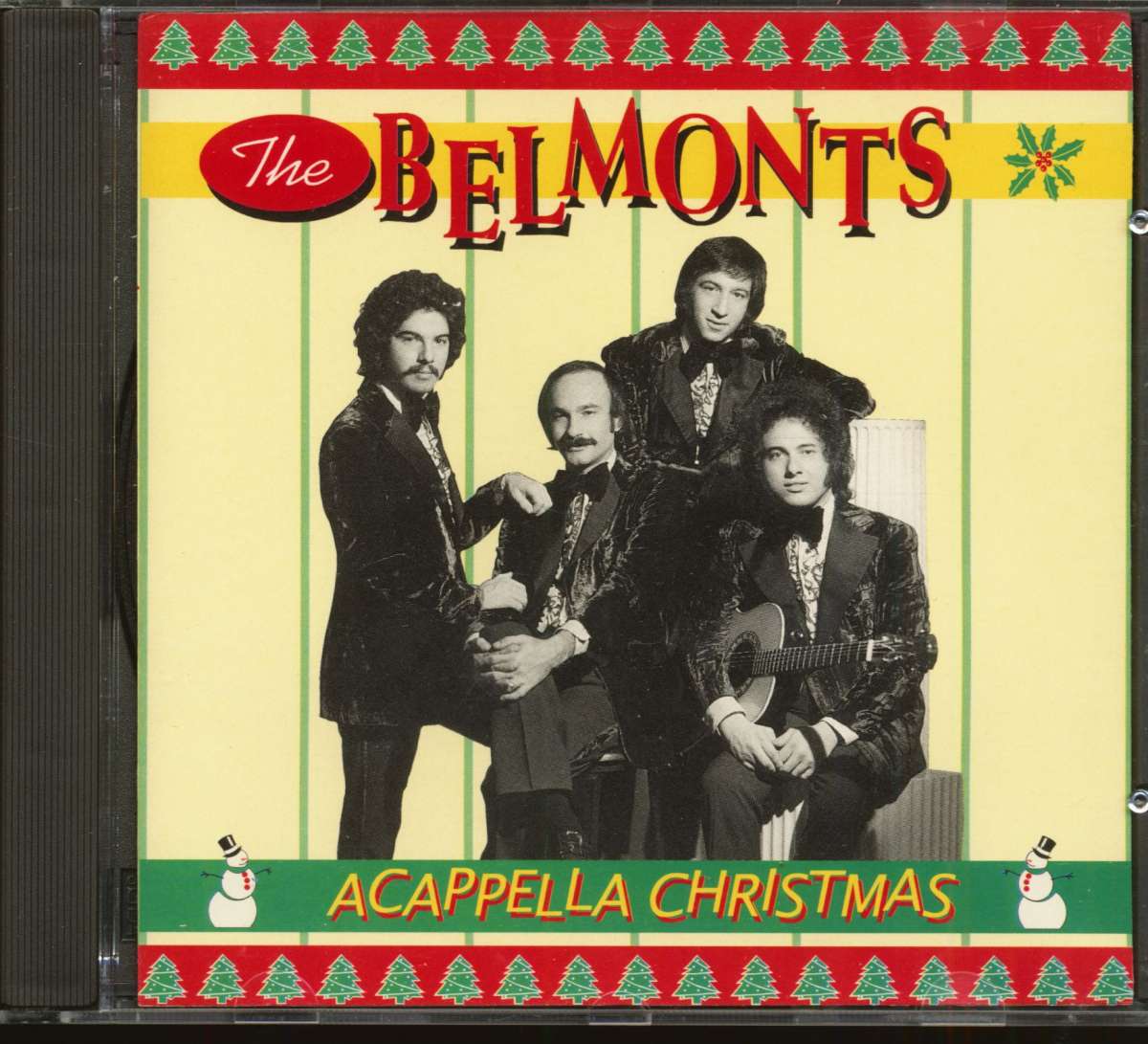 The Belmonts: Acappella Christmas (CD)
Art-Nr.: CDPERF394


Sofort versandfertig, Lieferzeit** 1-3 Werktage
(Performance Records) 8 Tracks (25:19) - Seltene Acappella Doo-Wop Christmas Aufnahmen von 1991 der original Belmonts, einst Begleitsänger von Dion DiMucci!
The Belmonts: Just For You Vol.1 (Vinyl-LP)
Art-Nr.: LPCB102


Sofort versandfertig, Lieferzeit** 1-3 Werktage
(Crystal Ball) 14 tracks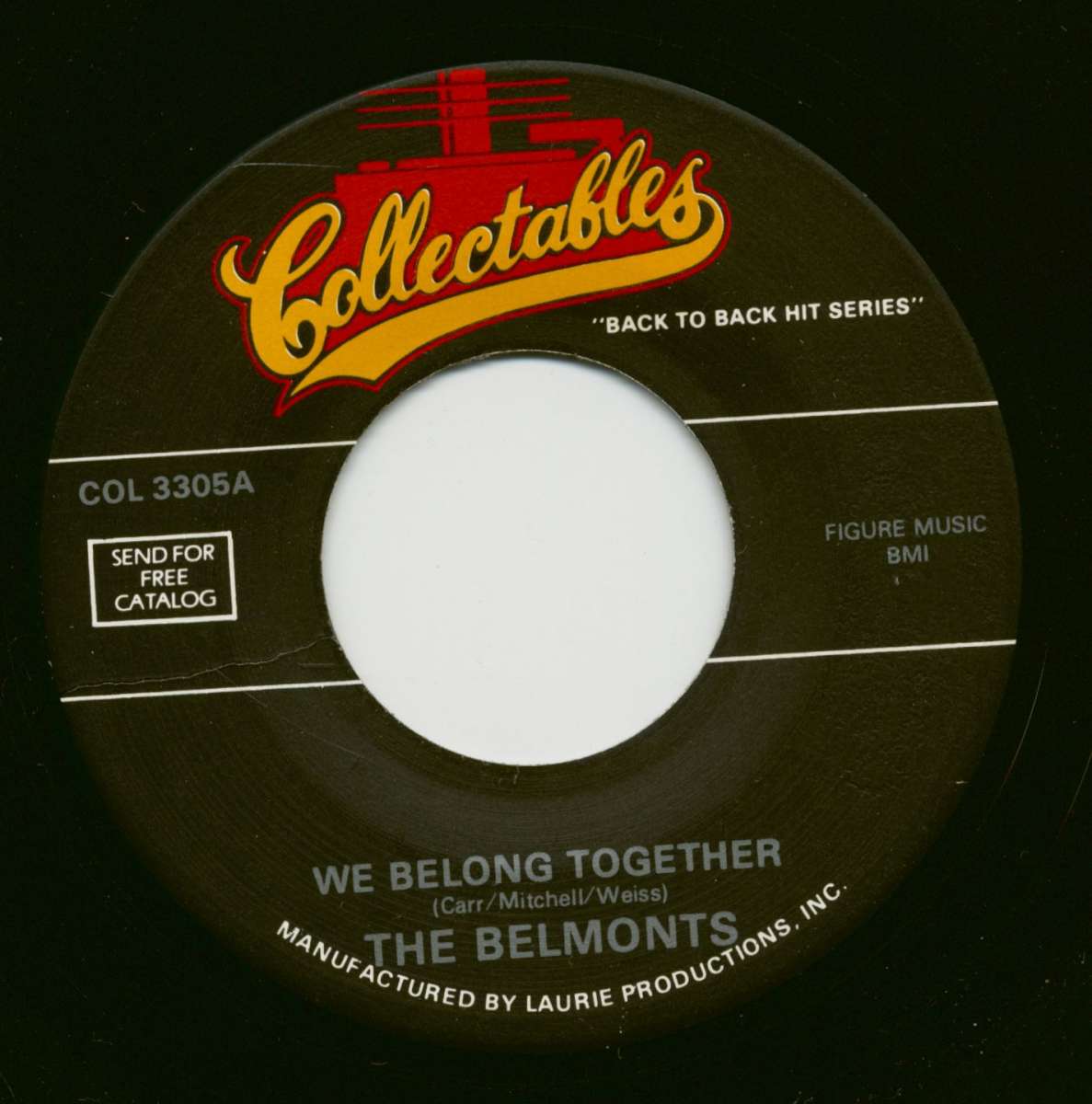 The Belmonts: We Belong Together - Ring A Ling (7inch, 45rpm)
Art-Nr.: 45COL3305


nur noch 2 verfügbar
Sofort versandfertig, Lieferzeit** 1-3 Werktage
(Collectables Records) 2 tracks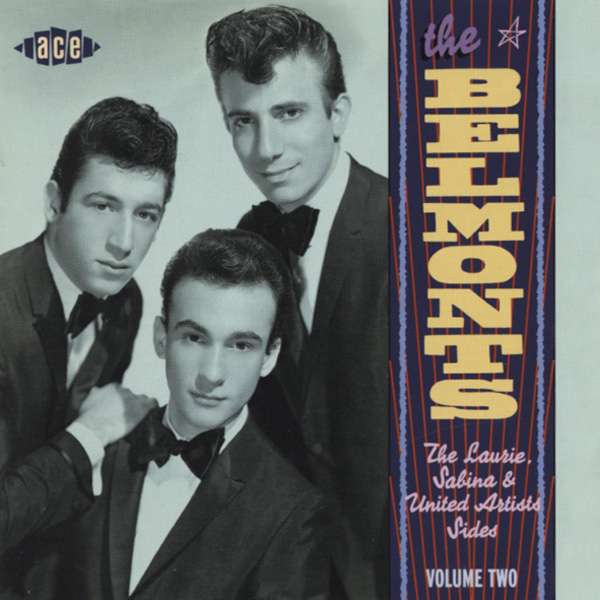 The Belmonts: Laurie, Sabina & United Artists Sides Vol.2 (CD)
Art-Nr.: CDCHD685


Artikel muss bestellt werden
Nachfolger des 1995 erschienenen Volume 1 (CD CHD 580) der Bronx doo-woppers. Enthält eine Vielzahl von Raritäten, die drei Tracks, die sie mit holländischem Gesang aufgenommen haben, und insgesamt fünf bisher unveröffentlichte Tracks....
The Belmonts: Street Corner Symphony (LP)
Art-Nr.: LPDOMINO2125


Artikel muss bestellt werden
(1988/Domino) 9 tracks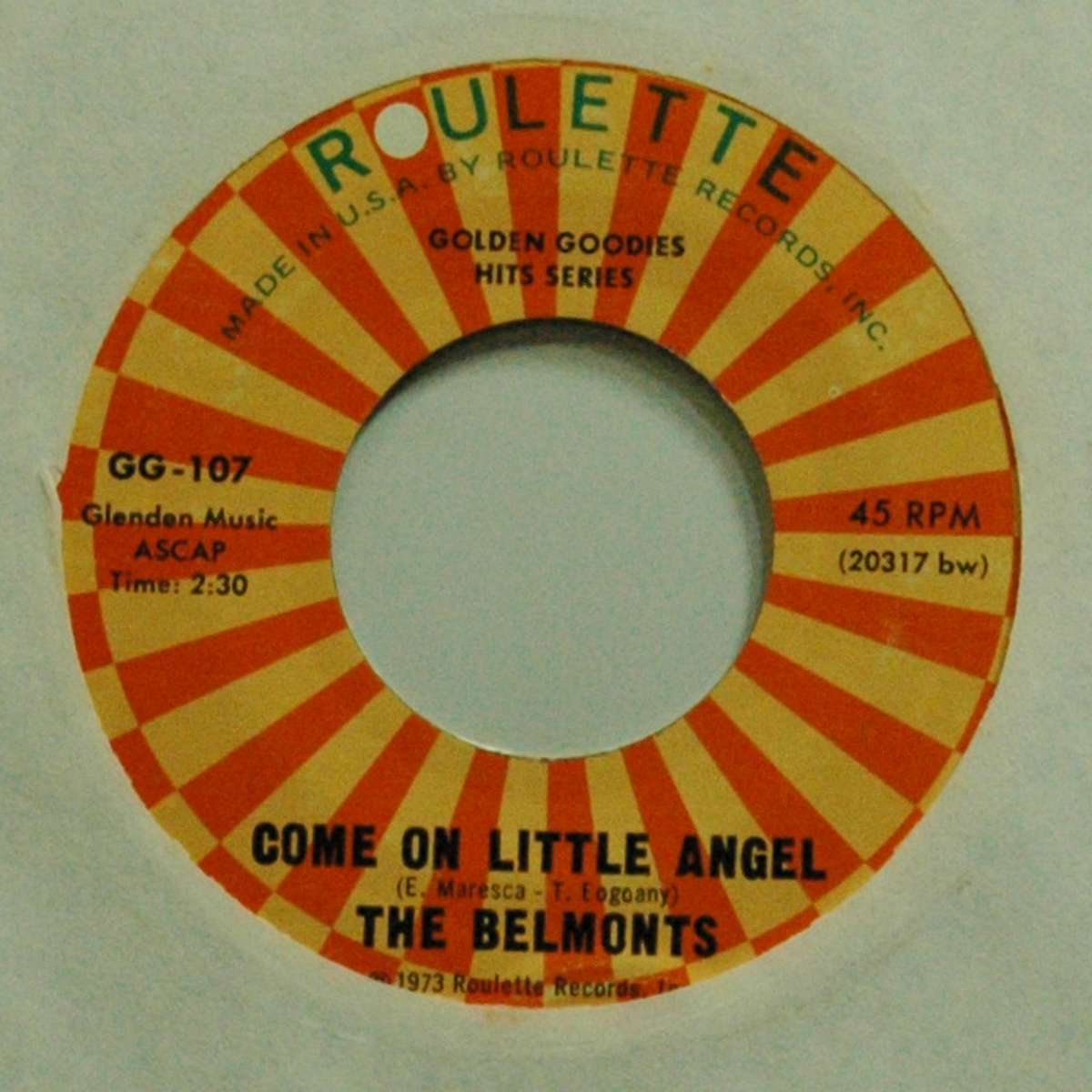 The Belmonts: Come On Little Angel b-w I Need Someone 7inch,...
Art-Nr.: 45GG107


Artikel muss bestellt werden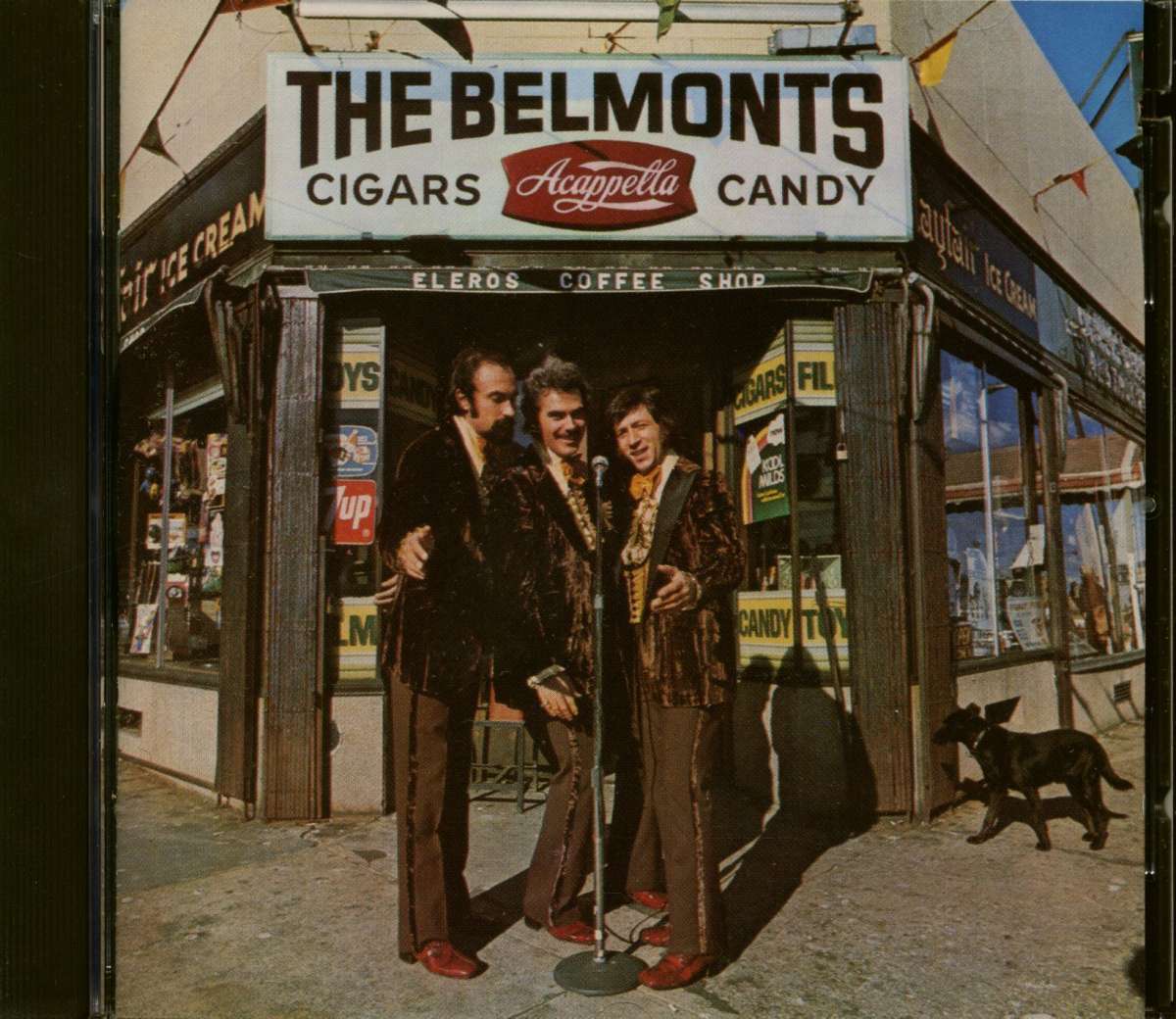 The Belmonts: Cigars, Acapella, Candy (CD, Cut-Out)
Art-Nr.: CD60898X


Artikel muss bestellt werden
(Elektra) 9 tracks