Der Artikel wurde erfolgreich hinzugefügt.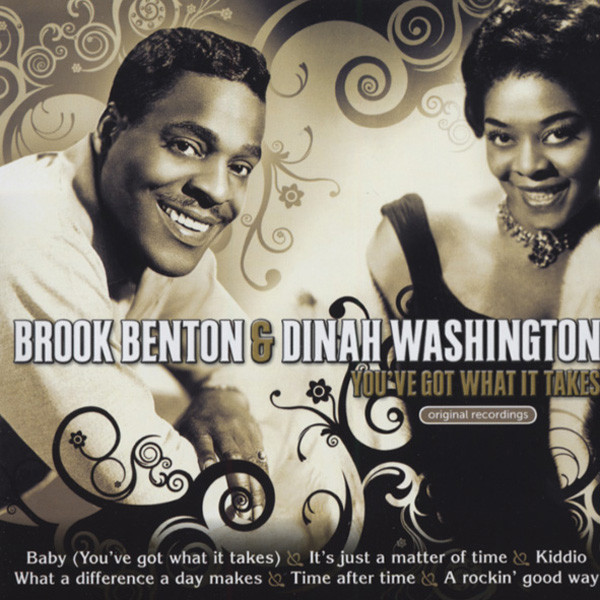 Benachrichtigen Sie mich, sobald der Artikel lieferbar ist.
7,95 € *
14,95 € *
(46,82% gespart)
inkl. MwSt. / zzgl. Versandkosten - Abhängig vom Lieferland kann die MwSt. an der Kasse variieren.
Artikel derzeit nicht verfügbar, Lieferfristen von bis zu 2-3 Wochen sind zu erwarten. (soweit verfügbar beim Lieferanten - kann schneller gehen, manchmal aber leider auch nicht)
Artikel-Nr.:

CDLTG39575

Gewicht in Kg.:

0.1
Brook Benton & Dinah Washington: You've Got What It Takes
(LTG) 25 tracks
Artikeleigenschaften von

Brook Benton & Dinah Washington: You've Got What It Takes
Albumtitel:

You've Got What It Takes

Genre

R&B, Soul

Artikelart

CD

EAN:

0690978395750

Gewicht in Kg:

0.1
Benton, Brook & Dinah Washington - You've Got What It Takes

CD 1
01
Baby (You've Got What It Takes)
BENTON & WASHINGTON
02
It's Just A Matter Of Time
BENTON
03
Kiddio
BENTON
04
A Rockin' Good Way (To Mess Around And Fall I
BENTON & WASHINGTON
05
Fools Rush In (Where Angels Fear To Tread)
BENTON
06
The Same One
BENTON
07
This Bitter Earth
WASHINGTON
08
Hither And Thiter And You
BENTON
09
Thank You Pretty Baby
BENTON
10
Time After Time
WASHINGTON
11
Call Me
BENTON
12
So Many Ways
BENTON
13
Because Of Everything
BENTON
14
What A Difference A Day Makes
WASHINGTON
15
Not One Step Behind
BENTON
16
So Close
BENTON
17
The Ties That Bind
BENTON
18
Unforgettable
WASHINGTON
19
I'll Be Around
BENTON
20
Endlessly
BENTON
21
I Do
BENTON & WASHINGTON
22
With All Of My Heart
BENTON
23
I Believe
BENTON & WASHINGTON
24
Hurtin' Inside
BENTON
25
Someday You'll Want Me To Want You
BENTON
Brook Benton It's Just A Matter Of Time Brook Benton It's Just A Matter Of Time...
mehr
"Brook Benton & Dinah Washington"
Brook Benton
It's Just A Matter Of Time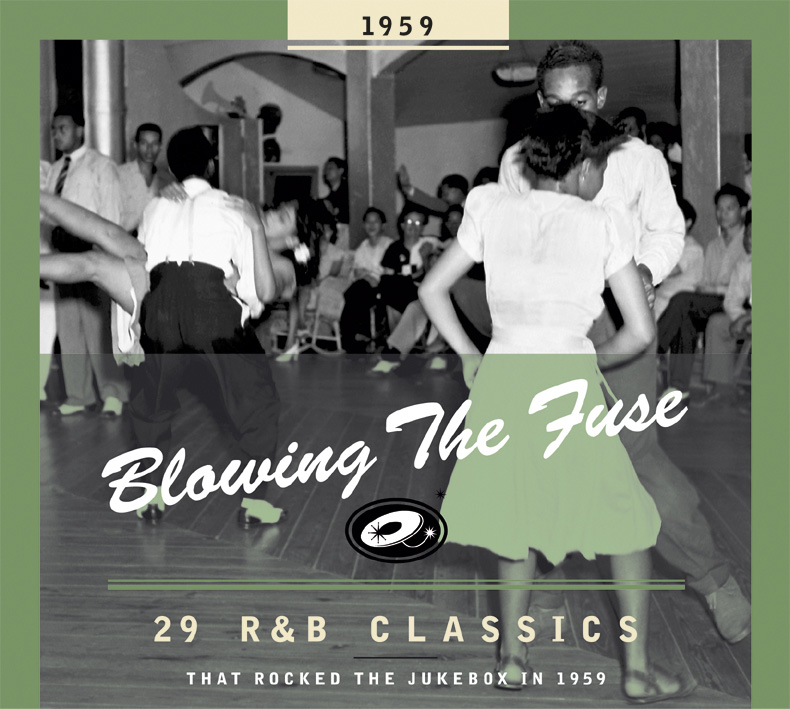 Brook Benton
It's Just A Matter Of Time
As Mercury Records' new head of east coast A&R, Clyde Otis lost no time signing his demo singer and occasional co-writer, Brook Benton. During the first session Benton and Otis recorded a song they'd worked up, It's Just A Matter Of Time. They'd written the song for Nat 'King' Cole, but Otis explained to Cole that he'd just landed the Mercury gig, and really wanted the song for Benton. The lyrics reflected Benton's frustration at his inability to score a hit as a singer. When confronted with his co-writer's frustration Otis would say, "It's just a matter of time, Brook." Otis ensured that it would appeal to the broadest cross-section of the market by employing a full string section.
However, there was a political dimension to the strings that went beyond merely broadening the base of appeal. "Historically," asserted Otis, "black artists wanted to record with strings because it had been something that had been denied them. The strings symbolized legitimacy. There weren't even any black string players working in the studios. When we organized Brook's first date I asked my contractor if there were any black string players. He said, 'Yes. They're working in Broadway shows and other pick-up jobs.' I said, 'Why don't they play record dates?' He said, 'Nobody calls them.' I said, 'If they're good, I want to see them on my sessions.'" Benton's intimate and crisply miked vocals looked back toward the relaxed ballad style of Arthur Prysock and Billy Eckstine and forward to the passion of soul music.
One of the selling points was Benton's low notes. He was singing deeper and with more feeling than on any of his previous recordings for other labels. The low notes were a legacy from an early R&B giant, Percy Mayfield. Benton had first used them on his demo of The Stroll. After his vocal arrangement had been successfully co-opted by the Diamonds, Benton resolved to use the low notes on his own recordings and perfected his technique. Otis also ensured that Brook rehearsed his vocal part for days before a session so that many of the nuances could be honed to perfection. "The people at Mercury said it was too quiet," said Otis. "Said it didn't rock and roll enough. So I took it to a dee-jay, Doctor Jive, asked him to play it. He called back and said the switchboard had lit up. The people at Mercury checked it out and found it was true." In January 1959, It's Just A Matter Of Time entered the charts, topping the R&B listings and peaking at #3 on the pop charts.
Both Benton and Otis had been vindicated in the strongest possible terms.
Various - Blowing The Fuse 1959
Classics That Rocked The Jukebox

Read more at: https://www.bear-family.de/various-blowing-the-fuse-1959-classics-that-rocked-the-jukebox.html
Copyright © Bear Family Records
Bewertungen lesen, schreiben und diskutieren...
mehr
Kundenbewertungen für "You've Got What It Takes"
Bewertung schreiben
Bewertungen werden nach Überprüfung freigeschaltet.