Der Artikel wurde erfolgreich hinzugefügt.
inkl. MwSt. / zzgl. Versandkosten - Abhängig vom Lieferland kann die MwSt. an der Kasse variieren.
Sofort versandfertig, Lieferzeit** 1-3 Werktage
Artikel-Nr.:

LPHAT3077

Gewicht in Kg.:

0.2
(1980er/STETSON) 12 Titel, original Capitol Aufnahmen von 1959. Seltenes 80er Jahre Reissue der...
mehr
Hylo Brown: Hylo Brown
(1980er/STETSON) 12 Titel, original Capitol Aufnahmen von 1959. Seltenes 80er Jahre Reissue der original Capitol LP von 1959.
Artikeleigenschaften von

Hylo Brown: Hylo Brown
Albumtitel:

Hylo Brown

Genre

Country

Geschwindigkeit

33 U/min

Plattengröße

LP (12 Inch)

Record Grading

Mint (M)

Sleeve Grading

Mint (M)

Artikelart

LP

EAN:

5013727307715

Gewicht in Kg:

0.2
Hylo Brown Lost To A Stranger Frank Brown was born on April 20, 1922 in River, Kentucky....
mehr
"Hylo Brown"
Hylo Brown
Lost To A Stranger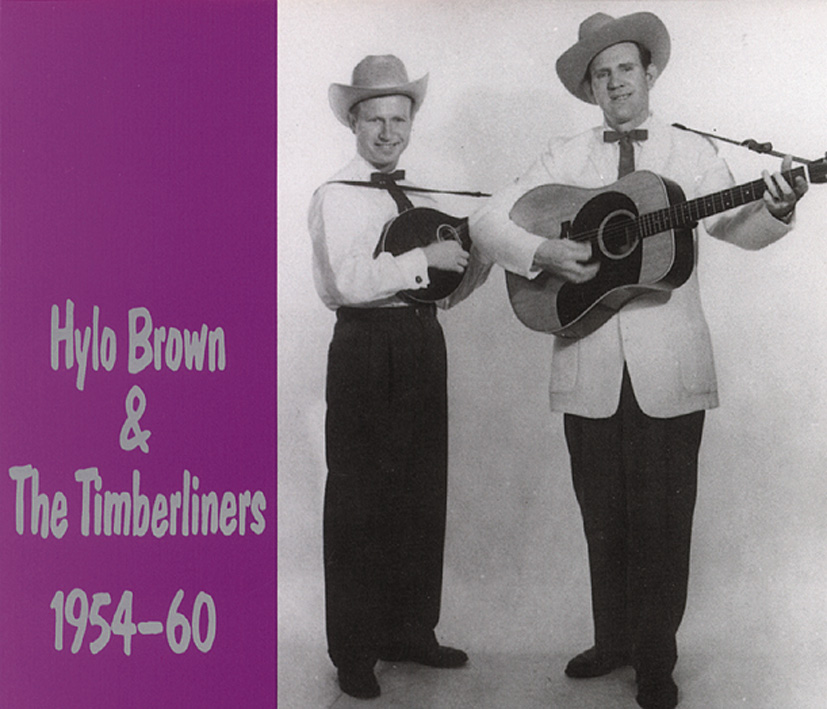 Frank Brown was born on April 20, 1922 in River, Kentucky. You could drive from his birthplace to Ricky Skaggs' birthplace, onto Dwight Yoakam's birthplace, and then to Loretta Lynn's birthplace on half a tank of gas. There was an old joke around there that the '3 Rs' were Readin', 'Ritin' and the Road to Ohio. Trying to make his way as a musician and avoid factory work, Frank signed on at WCMI in Ashland, Kentucky in 1939. More stations in more small markets followed. Wherever he went, his most requested item was The Prisoner's Song. He'd sing the verses in his regular tenor and the choruses in falsetto, so an early morning dee-jay at WFPB, Middletown, Ohio called him 'Hi-Lo.' After hooking up with old time balladeer Bradley Kincaid, Brown began recording as one of his accompanists. By 1954, he was still holding down a day job but was playing with Kincaid and dabbling in songwriting.
Tommy Sutton, a dee-jay in Dayton, Ohio, sent a dub of Lost To A Stranger to Joe Allison, then a dee-jay in Nashville who doubled as the local rep of Central Songs. As a dee-jay and the writer of 20/20 Vision and Live Fast, Love Hard, Die Young, Allison was an astute judge of songs. "I went down to Nashville, and we hoped to get Kitty Wells to record it," Hylo told me. "Joe and I were getting ready to go out to her and Johnnie Wright's home. Then Ken Nelson, who was the A&R man for Capitol Records [and the surreptitious owner of Central Songs], came in the radio station where Joe was working, and Joe played the song for Mr. Nelson. He liked it and he wanted to know who wrote it. Joe told him I was the writer. Then he asked who the singer was on the little acetate, and I told him I was, then he paused for a few seconds and said, 'What's wrong with you doing that for Capitol Records?' I said, 'There wouldn't be nothin' wrong with it, but you must be kiddin'. The next day at two o'clock we went into the recording studio, the old Castle Studio in the Tulane Hotel, and cut 'Lost To A Stranger' and three other songs. We recorded until eight o'clock. I had to pinch myself to believe it was happening." It was a masterful performance, firmly in the Monroe tradition but with Brown's distinctive softer edge and wide vocal range.
A flatpicked guitar anticipated the melody slightly ahead of Hylo's vocal. The only guitarist listed on the session is Brown himself, so it's possible that he overdubbed his vocal as Hank Snow did. Lost To A Stranger got a lot of airplay and sales were good, so Hylo Brown went professional. He worked for several years with Flatt & Scruggs and kept his Capitol contract through the rock 'n' roll era. In the wake of Tom Dooley, Ken Nelson produced an album of folk songs, but Brown's last session in 1960 was left on the shelf. After parting company from Capitol, he recorded for Starday, Rural Rhythm, Jessup, and CMH before slipping from view.
He disbanded and retired from the road in the 1980s, eventually leaving Nashville for Kentucky and Ohio. His once powerful voice lost its range and authority, and a stroke in 1990 sidelined him further. Few interviewers called, and those that did found an often disillusioned man who'd given his life to keeping bluegrass alive, only to see his contribution ignored. A little belated recognition seemed to be coming his way when it was announced that on February 2, 2003 he would be inducted as the fifty-second member of the Society for the Preservation of Bluegrass Music of America Hall of Greats. But Hylo Brown died on January 17 and was inducted posthumously. (Hylo Brown's complete Capitol recordings are on 'Hylo Brown & the Timberliners,' BCD 15572).
Hylo Brown & The Timberliners 1954-1960 (2-CD)
Read more at: https://www.bear-family.de/brown-hylo-und-the-timberliners-1954-1960-2-cd.html
Copyright © Bear Family Records
Bewertungen lesen, schreiben und diskutieren...
mehr
Kundenbewertungen für "Hylo Brown"
Bewertung schreiben
Bewertungen werden nach Überprüfung freigeschaltet.
Weitere Artikel von Hylo Brown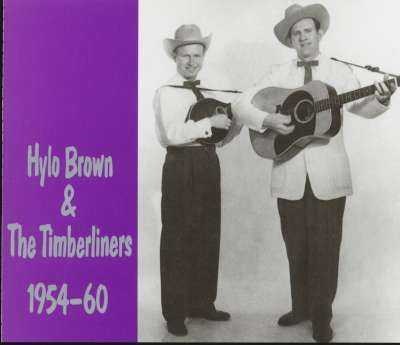 Hylo Brown & The Timberliners: Hylo Brown & The Timberliners 1954-1960 (2-CD)
Art-Nr.: BCD15572


Sofort versandfertig, Lieferzeit** 1-3 Werktage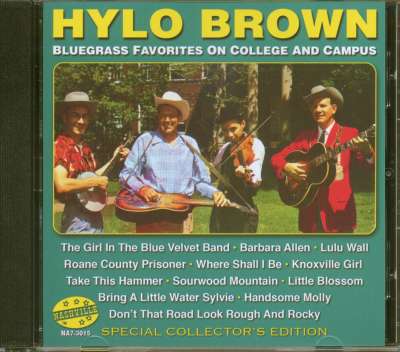 Hylo Brown: Bluegrass Favorites On College And Campus (CD)
Art-Nr.: CDNA3015


Artikel muss bestellt werden