Der Artikel wurde erfolgreich hinzugefügt.
Cactus
Long Island New York, 1971 (CD)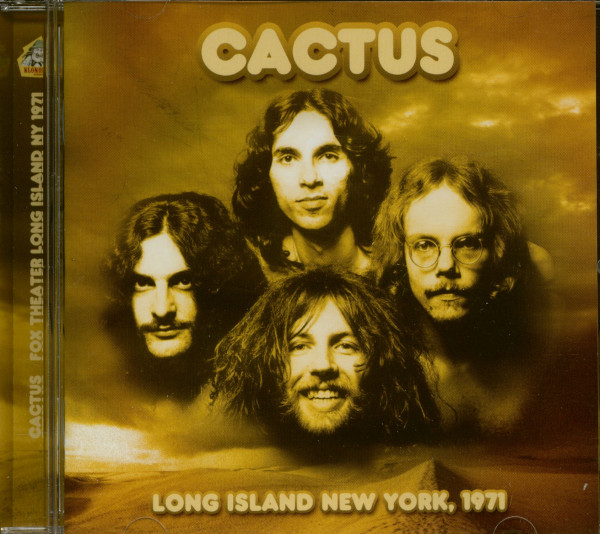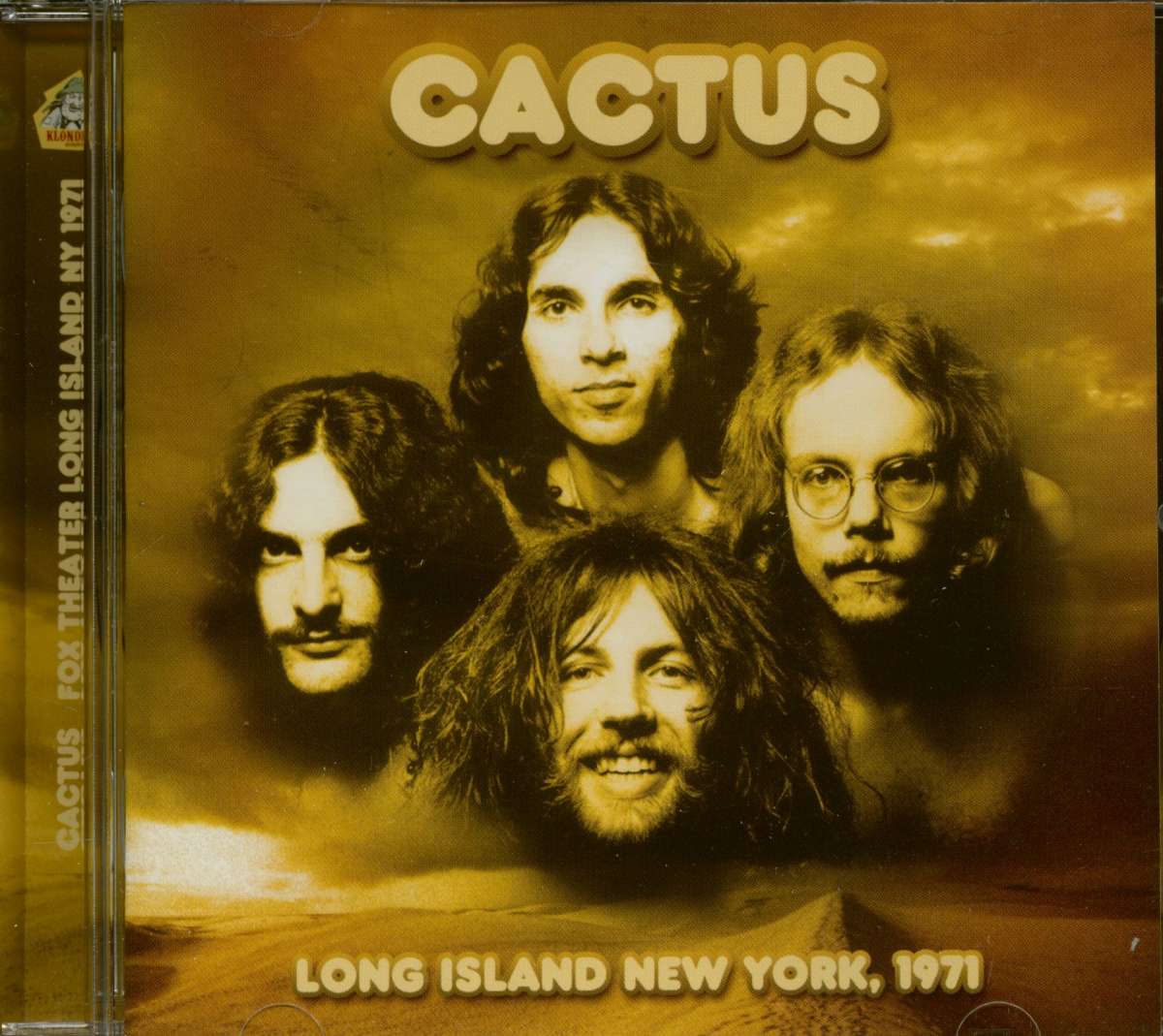 Artikel-Nr.:

CDKL5017

Gewicht in Kg.:

0.11
(Klondike) 9 Tracks Original gegossen als Supergruppe. Kaktus waren die Idee der Long Island...
mehr
Cactus: Long Island New York, 1971 (CD)
(Klondike) 9 Tracks

Original gegossen als Supergruppe. Kaktus waren die Idee der Long Island Jungs Tim Bogert und Carmine Appice, zwei wild begabte Spieler, die ihre musikalischen Zähne eingeschlagen hatten. psychedelische heavies Vanilla Fudge mit atlantischen Rekorden in den späten Jahren sechziger Jahre. Ansprache eines kleinen geladenen Publikums in den Ultra Sonic Studios im ihrer Heimatstadt Long Island, tauchte die Band in ihre letzten drei Alben ein. einen Blitzkrieg, der ihre Zuneigung zum Boogie mit einem elektrisierendes Verhalten. Diese Entwicklung signalisierte auch die Schließung eines Kapitel in der Cactus-Geschichte mit McCarty und Day, der kurz darauf abreist. und vor der Aufnahme für das vierte Album Ot 'N' Sweaty in 1972.

Klondike hat eine einzigartige Facette des schweren Blues-Rock mit der WLIR-FM Sendung aufgenommen in den Ultra Sonic Studios in Long Island, Januar 1971 Eine robuste Kraftpaketleistung, die von einem unterschätzte Band, die ihren Mangel an reflektierender Prosa und melodische Tiefe, hielt alle Leckerbissen in der Tasche mit den Verstärkern aufgedreht hoch.
Artikeleigenschaften von

Cactus: Long Island New York, 1971 (CD)
Cactus - Long Island New York, 1971 (CD)

CD 1
01
Evil
02
Drims
03
Evil & Band Introductions
04
Brother Bill
05
Oleo
06
No Need To Worry
07
Token Chokin'
08
Big Mama Boogie Part I
09
Big Mama BoogiePart II
Cactus Originally cast as a super group, Cactus were the brainchild of Long Island boys Tim...
mehr
"Cactus"
Cactus
Originally cast as a super group, Cactus were the brainchild of Long Island boys Tim Bogert and Carmine Appice, two ferociously talented players who had cut their musical teeth in psychedelic heavies Vanilla Fudge with Atlantic records in the late sixties. Their original plan began to subside when Jeff Beck's expected involvement was compromised by an automobile accident, which as a result would put him out of action for over a year. Bogert and Appice looked closer to home for a trusted addition to the rhythm section recruiting Rusty Day from the Amboy Dukes taking on lead vocals and Jim McCarty of (Mitch Ryder and the) Detroit Wheels taking Beck's place to provide a menacing and prominent lead guitar. Although the band never enjoyed the level of commercial success its pedigree may suggest, Cactus were nonetheless hugely respected by other musicians. Addressing a small invited audience in Ultra Sonic Studios in their native Long Island, the band plunged into their past three albums delivering a blitzkrieg, pronouncing their affection for boogie with an electrifying demeanour.

Launching into a fiery take on Evil with McCarty's guitar licks ripping any lingering ambience to shreds, a dominant blues spectacular is only tormented by furious bursts of fuzz guitar which offer their own testament alongside the thundering bass of Tim Bogert. The heavy riffing of Oleo threatens the more harmonic Bro Bill, but the blues return to tease with a grinding rendition of No Need To Worry with Carmine Appice taking up guitar. Cactus exhibit everything you'd desire from a rock band in 1971 and having even tackled their new single Token Chokin', a friendly blues number from the Restrictions album that was rarely performed live, the band were richly applauded by a galvanized audience. Cactus were in their home territory both geographically and musically expending boogie workouts with blues jams on songs such as the show closer Big Mama Boogie (parts 1 & 2).

The pulse of the rhythm section commanded a momentum that Rusty Day tackled easily, such was the vigour of the Amboy Dukes' vocal prowess and if a performance of this immensity could be summarised in one word, there hasn't yet been one invented that could describe the intensity and profound reverence inspired by this performance. This performance also signalled the closure of a chapter in the Cactus story with McCarty and Day leaving shortly after this and before recording took place for the fourth album Ot' `AI Sweaty in 1972. Ironically, both Boget and Appice would finally join with their intended accomplice Jeff Beck to form the super group Beck, Bogert, and Appice. Klondike has captured a unique facet of heavy blues•rock with the WLIR•FM broadcast recorded at Ultra Sonic Studios in Long Island, January 1971. Exposing a robust powerhouse performance delivered from a profoundly underrated band who given their lack of reflective prose and melodic depth, held all the goodies in the bag with the amps turned up high.
Bewertungen lesen, schreiben und diskutieren...
mehr
Kundenbewertungen für "Long Island New York, 1971 (CD)"
Bewertung schreiben
Bewertungen werden nach Überprüfung freigeschaltet.
Weitere Artikel von Cactus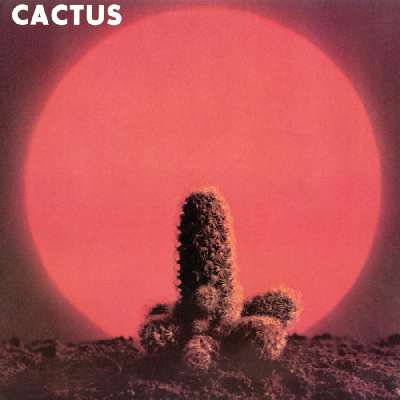 Cactus: Cactus (LP, Vinyl 180g, Ltd)
Art-Nr.: LPRGM0035