Der Artikel wurde erfolgreich hinzugefügt.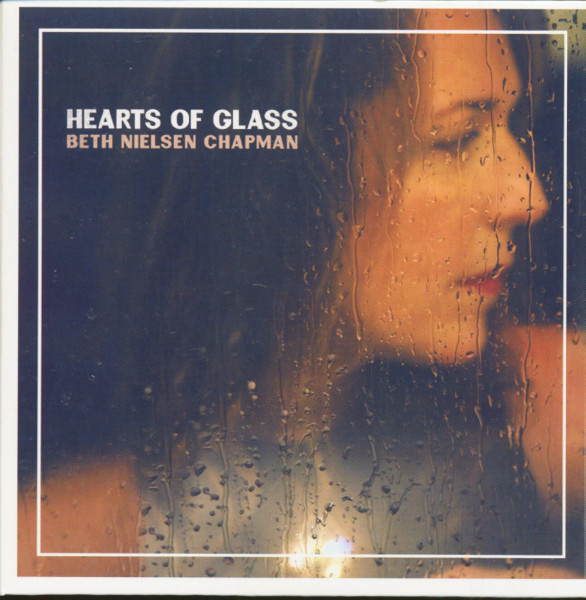 Benachrichtigen Sie mich, sobald der Artikel lieferbar ist.
inkl. MwSt. / zzgl. Versandkosten
Artikel derzeit nicht verfügbar, Lieferfristen von bis zu 2-3 Wochen sind zu erwarten. (soweit verfügbar beim Lieferanten - kann schneller gehen, manchmal aber leider auch nicht)
Artikel-Nr.:

CDSM5027

Gewicht in Kg.:

0.05
(Soundly Music) 11 Tracks - Digisleeve - Das 2018er Album der Country-Pop Ikone!
mehr
Beth Nielsen Chapman: Hearts Of Glass (CD)
(Soundly Music) 11 Tracks - Digisleeve - Das 2018er Album der Country-Pop Ikone!
Artikeleigenschaften von

Beth Nielsen Chapman: Hearts Of Glass (CD)
Albumtitel:

Hearts Of Glass (CD)

Genre

Country

Artikelart

CD

EAN:

0652135395027

Gewicht in Kg:

0.05
Chapman, Beth Nielsen - Hearts Of Glass (CD)

CD 1
01
Come To Mine
02
Old Church Hymns & Nursery Rhymes
03
Epitaph For Love
04
Enough For Me
05
Rage On Rage
06
You're Still My Valentine
07
All For The Love
08
Child Again
09
If My World Didn't Have You
10
Life Holds On
11
Dancer To The Drum
Beth Nielsen Chapman Geboren in Harlingen, Texas, mitten in einer Familie mit fünf...
mehr
"Beth Nielsen Chapman"
Beth Nielsen Chapman
Geboren in Harlingen, Texas, mitten in einer Familie mit fünf Kindern, einem Major der Luftwaffe und einer Krankenschwester, wuchs Beth überall auf, ein selbstbeschriebener "geographischer Köter". Ihre Familie ließ sich schließlich 1969 in Alabama nieder, als Beth gerade in die neunte Klasse ging und von München, Deutschland, dorthin zog. Mit ihr kam auch ihre erste Gitarre, eine deutsche "Framus", die zwar als Geschenk zum Vatertag gedacht war, aber einige Monate zuvor in ihrem Zimmer gelandet war. Das Schreiben von Songs war für sie sofort nach den ersten Akkorden, die sie nach Gehör auswählte. "Mit dem Aufflammen des Vietnamkrieges, Martin Luther King, Jr.'s Tod noch frisch in den Nachrichten, und dem Schock einer Schulreise nach Dachau (ein Konzentrationslager in München), platzte die Blase meiner Kindheit und ich begann zum ersten Mal die existentielle Tiefe des menschlichen Leidens zu spüren", erinnert sie sich. "Dann kam mein Vater mit dem Befehl nach Hause, dass wir nach Montgomery, Alabama, der Brutstätte der Bürgerrechtsbewegung, umziehen! Ich behielt die Gitarre für mein Leben!"
Alabama erwies sich als ein Ort mit viel Reichtum für Beth. Sie lebte in Montgomery, bis sie 1979 heiratete und nach Mobile, Alabama umzog. Hearing It First, ihr Debütalbum, wurde in Muscle Shoals aufgenommen und von Barry Beckett produziert. Leider wurde es 1980 von Capitol Records inmitten des Disco-Wahnsinns veröffentlicht. Also nahm sie sich ein paar Jahre frei und gebar einen Sohn, Ernest Chapman III. 1985 zog ihre junge Familie mit Hilfe der Musiklegenden Mac MacAnally und Barry Beckett nach Nashville.
Bis 1990 schrieb sie Hits für Tanya Tucker und Willie Nelson und wurde als Popkünstlerin für Warner/Reprise verpflichtet. Ihre ersten beiden Alben für das Label wurden kritisch gelobt, respektabel verkauft und brachten acht AC-Pop-Hits hervor, was ihr eine treue Fangemeinde im In- und Ausland einbrachte, vor allem in Großbritannien, wo sie immer wieder vom sehr beliebten BBC Radio 2 umarmt wurde.
1993, kurz vor der Veröffentlichung ihres zweiten Reprise-Albums You Hold The Key, wurde Beths Welt auf den Kopf gestellt, als bei ihrem Mann Krebs diagnostiziert wurde. Drei Jahre nach seinem Tod veröffentlichte der Sänger ein viertes Album, Sand And Water von 1997. Der Titelsong des Albums, eine höchst bewegende Meditation über Leben, Verlust und Überleben, nahm ein Eigenleben an, das unzähligen Menschen, die mit Trauer kämpfen, Hoffnung und Trost brachte. Es wurde sogar von Elton John auf seiner US-Tournee 1997 anstelle von "Candle In The Wind" aufgeführt, um das Andenken an Prinzessin Diana zu ehren.
Bewertungen lesen, schreiben und diskutieren...
mehr
Kundenbewertungen für "Hearts Of Glass (CD)"
Bewertung schreiben
Bewertungen werden nach Überprüfung freigeschaltet.